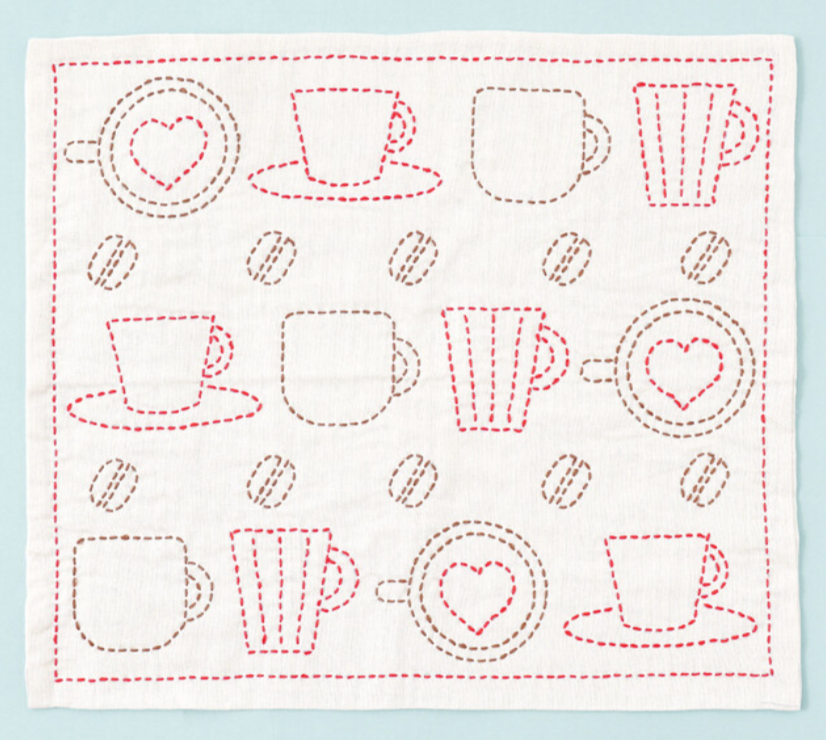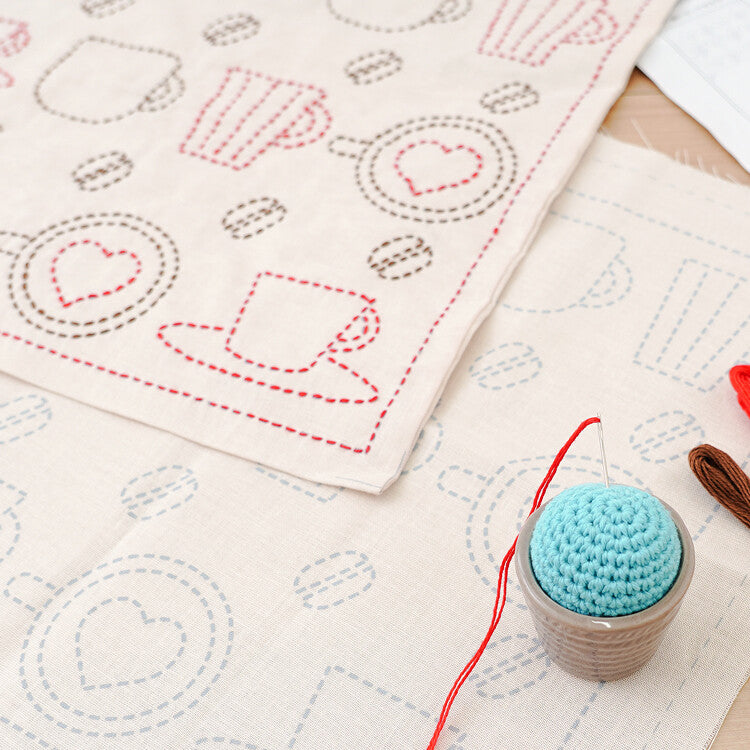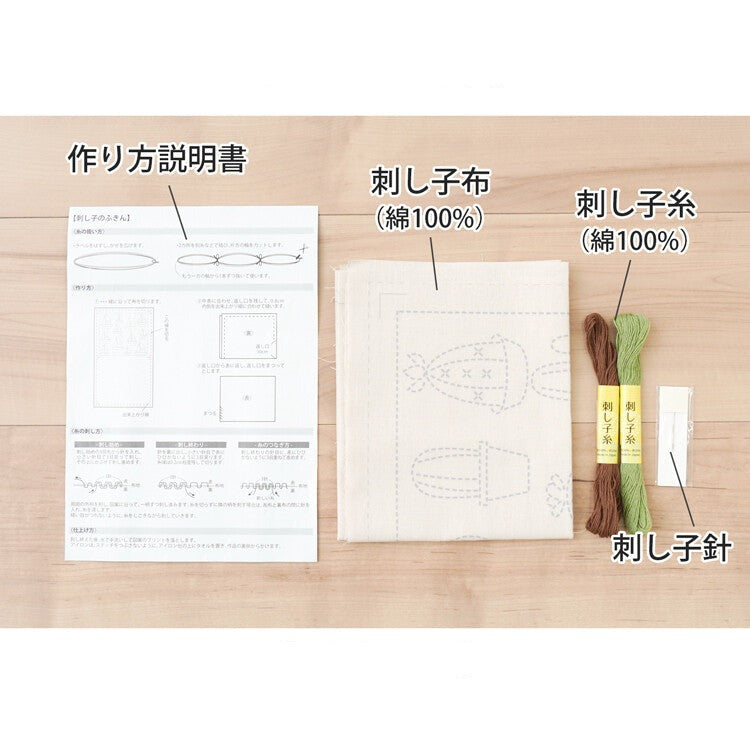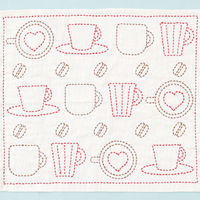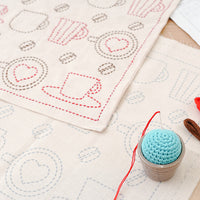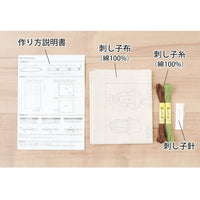 Sashiko Cloth Kit, Coffee Cup
Grab a cup of joe and get ready to craft your own customizable sashiko embroidered towel with this all-inclusive embroidery starter kit.

Within the box, you'll find:
Cotton towel pre-printed with disappearing washable ink sashiko coffee cup design
Two colors of high-quality sashiko thread for contrast stitching
Authentic sashiko needles
Instructions written Japanese, with easy step-by-step image guides for beginners
As you carefully sew each stitch, contemplate the centuries of Japanese artisans who honed this meditative practice. Feel connected to an ancient craft as you create your modern heirloom.
Dimensions: Finished size ~11.8" x 13.5" (30cm x 34cm)
Made in Japan