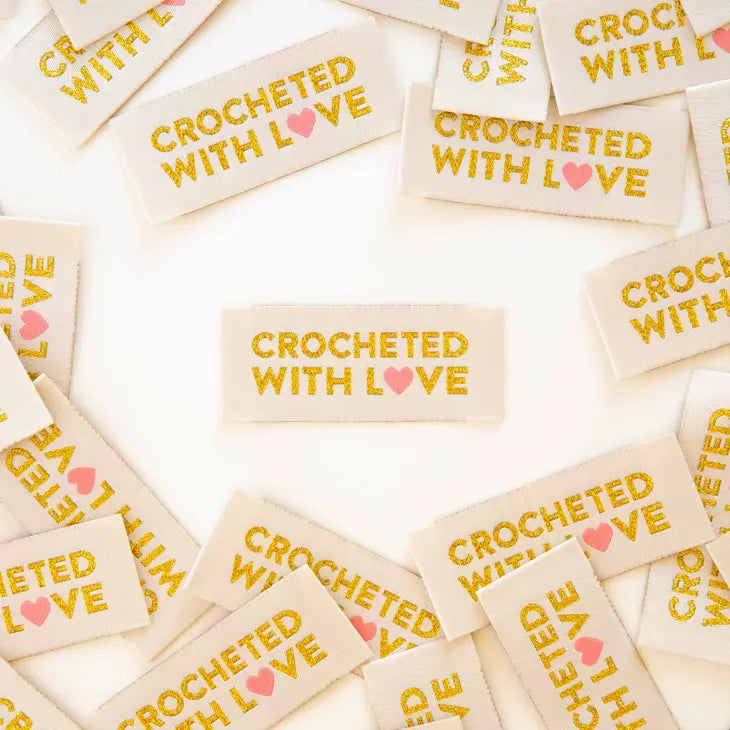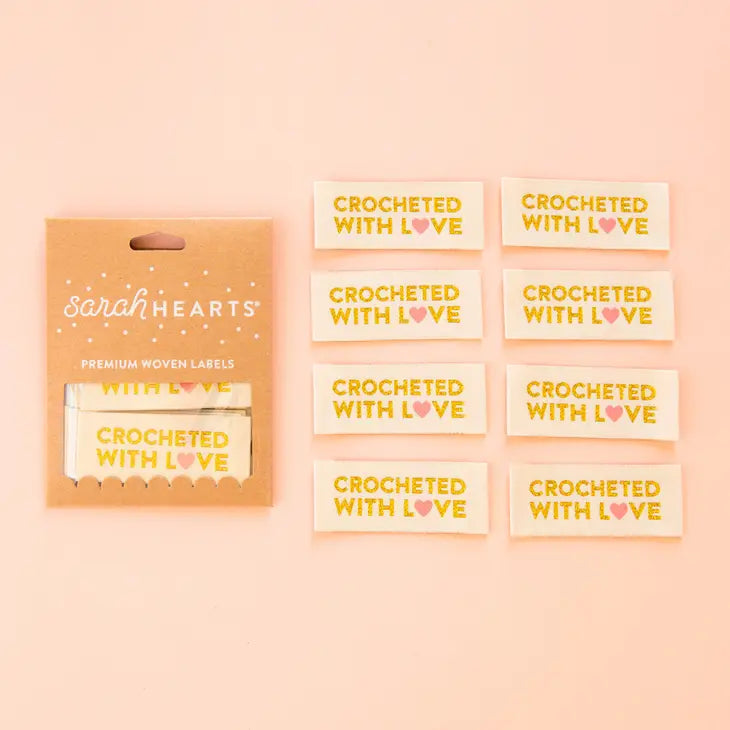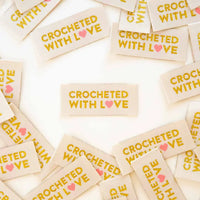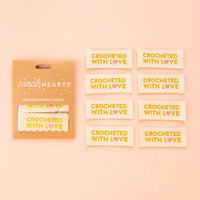 Crocheted with Love - Clothing Label
Sew a little love right into your garment, quilt, or special handmade project!
These high quality woven labels are super soft to the touch and never scratchy.
The labels are fully washable and can handle the heat of the dryer.
Machine wash cold, tumble dry low.
8 labels per unit Manufactured ethically in China and are OEKO-TEX Standard 100 certified
- Each label is 2.25" x 1"
- End fold, sew along the ends to secure
- Machine was cold, tumble dry low
- Comes packaged in a recyclable kraft envelope