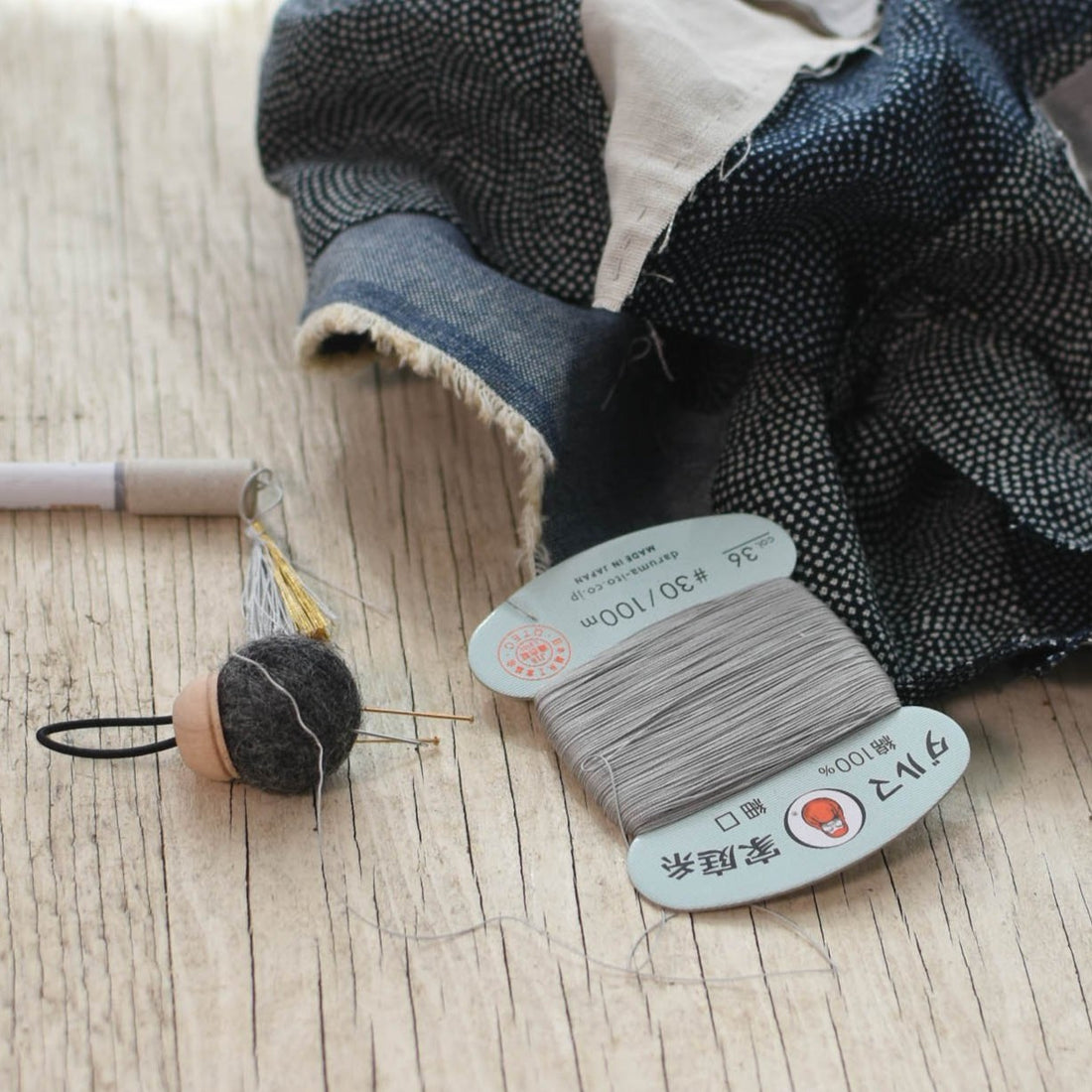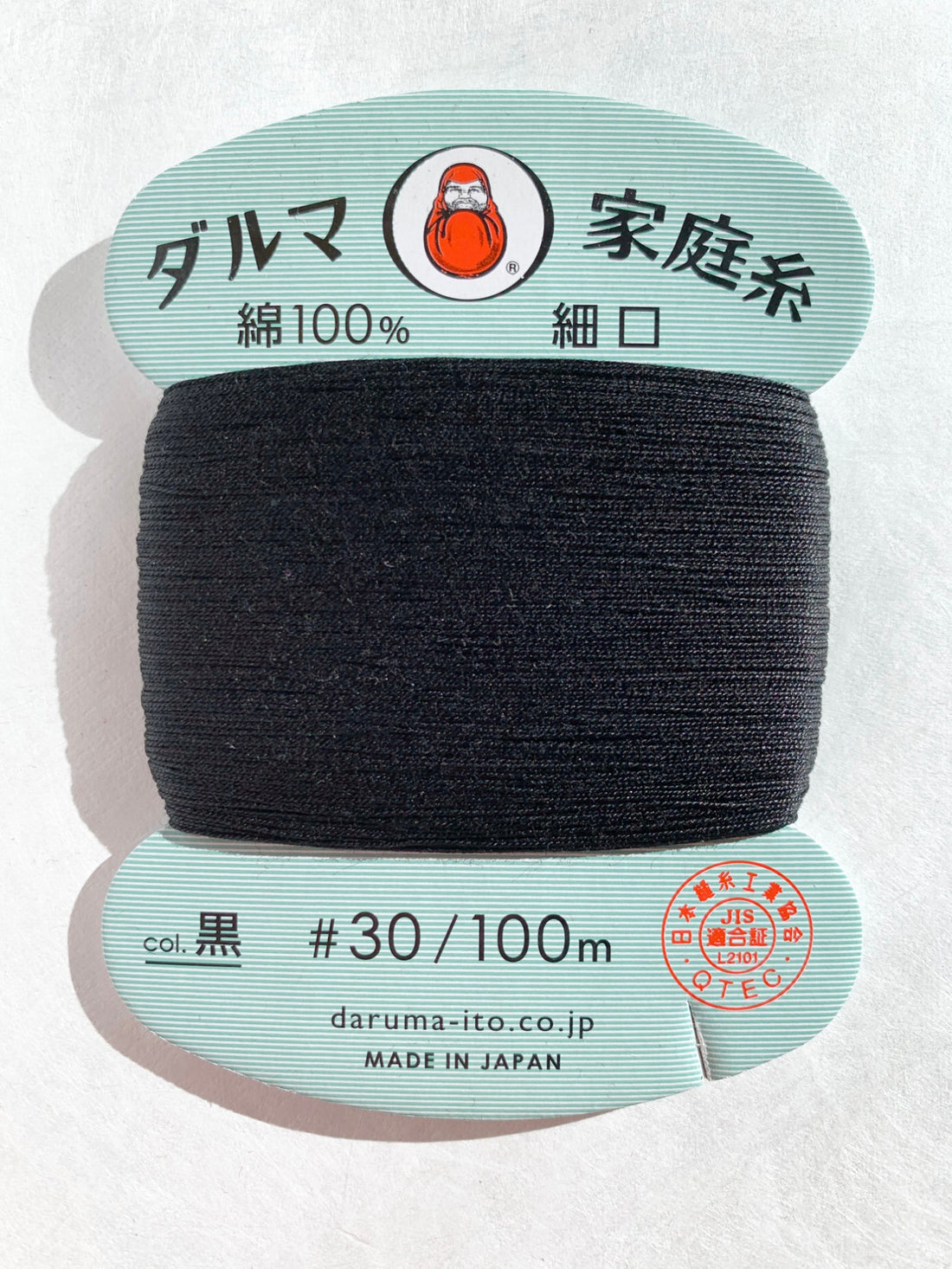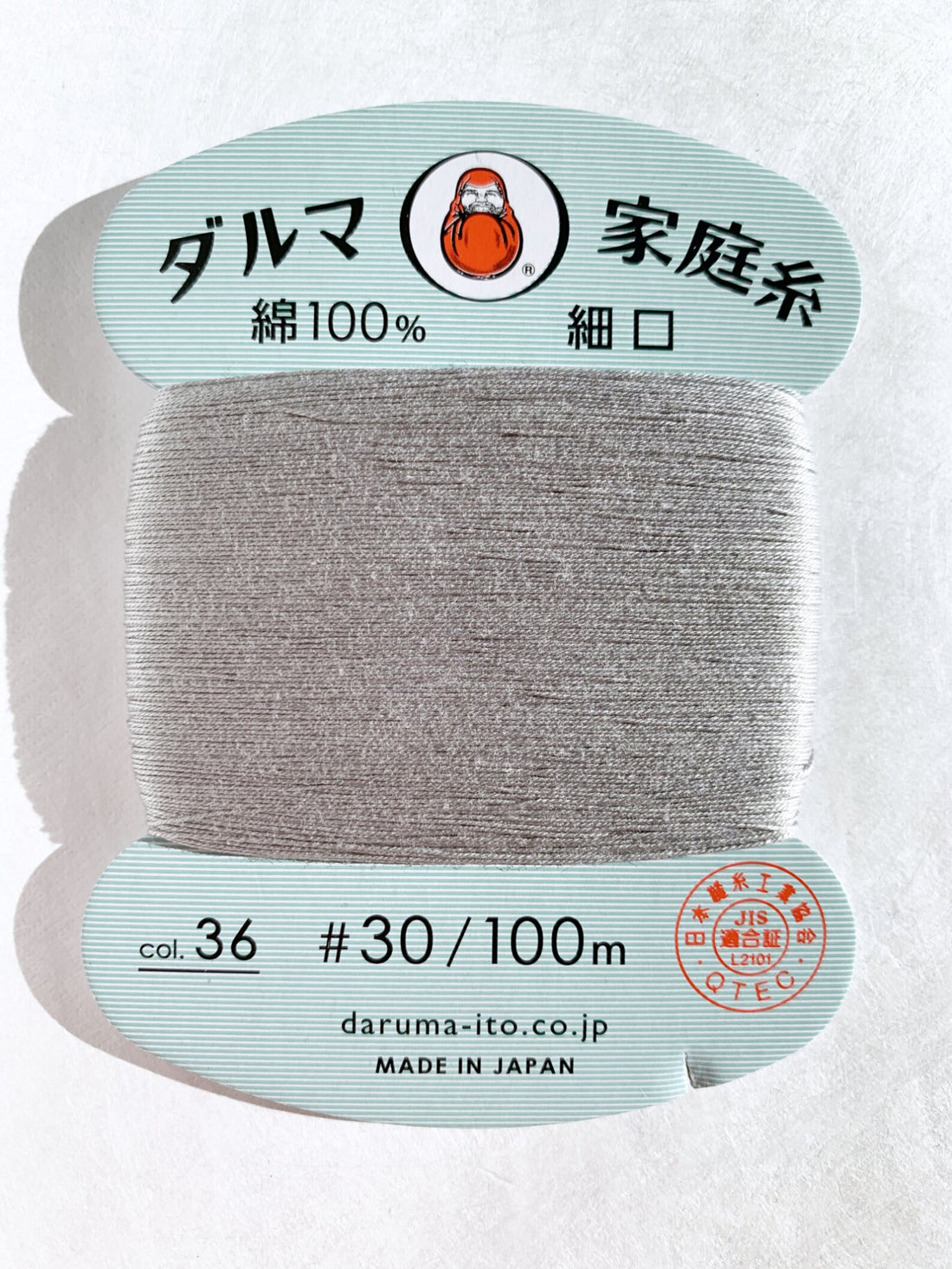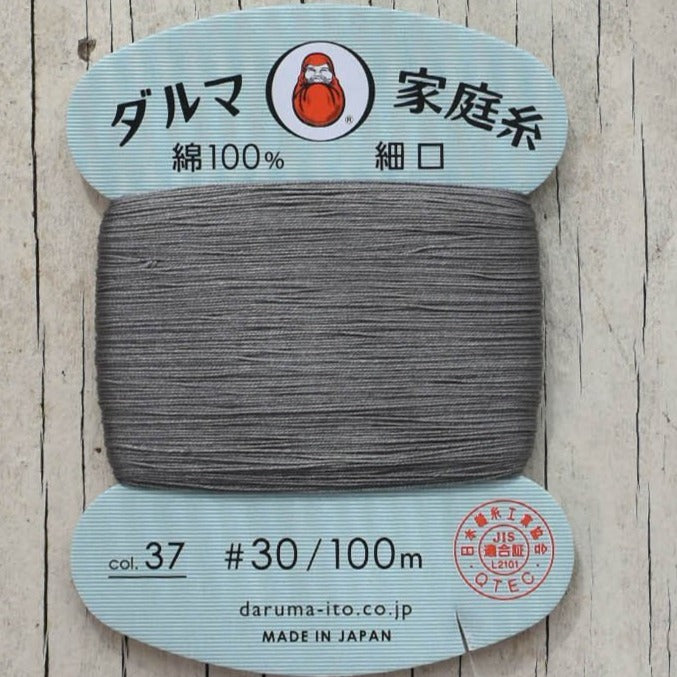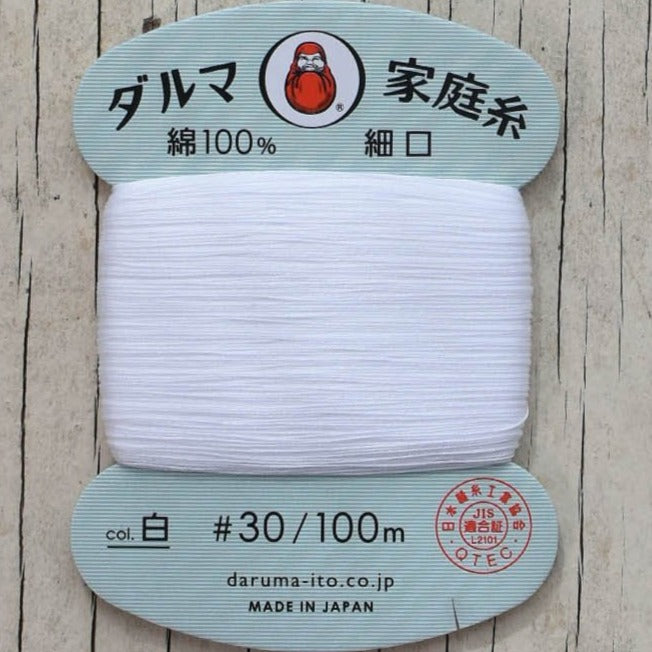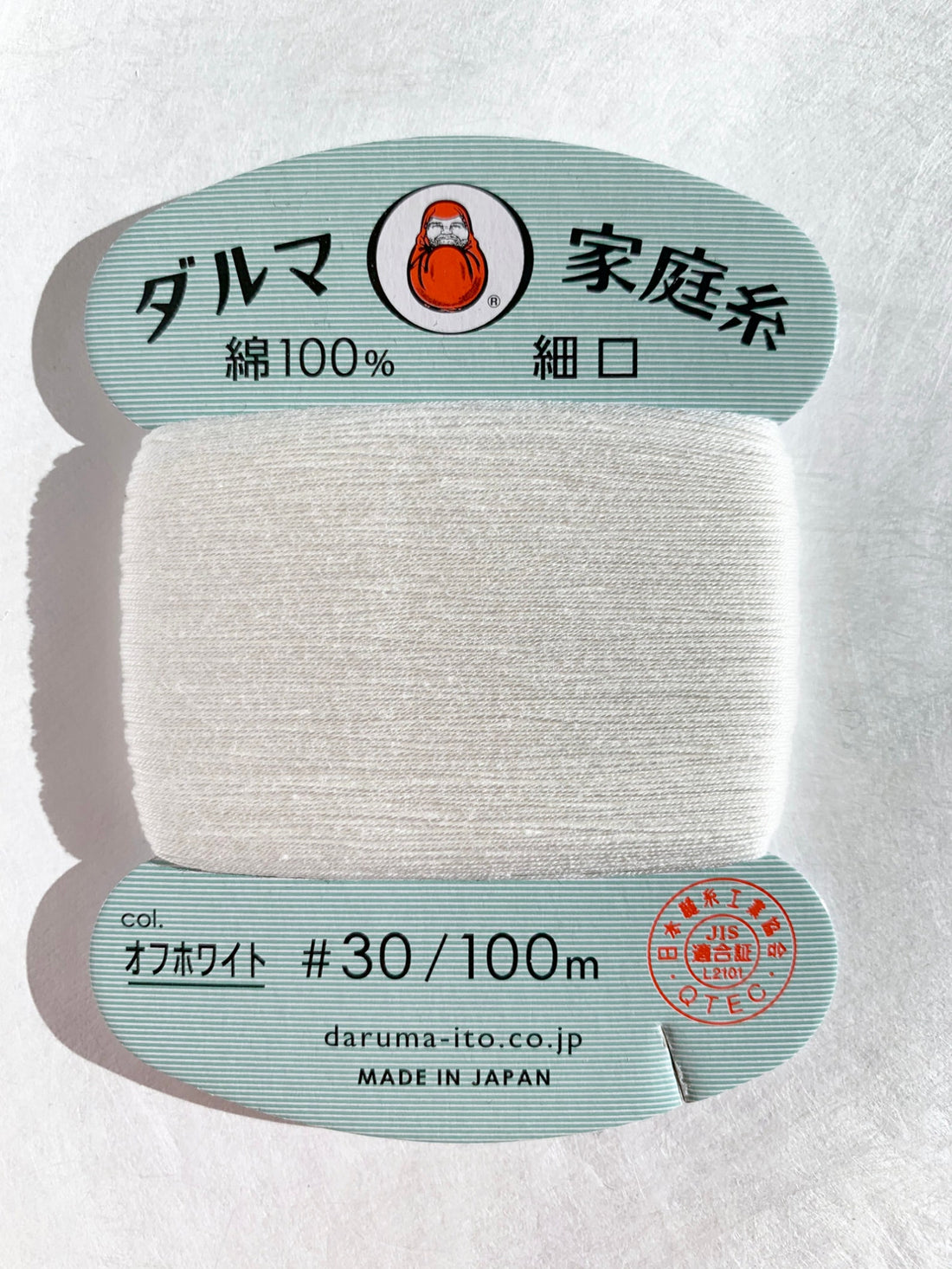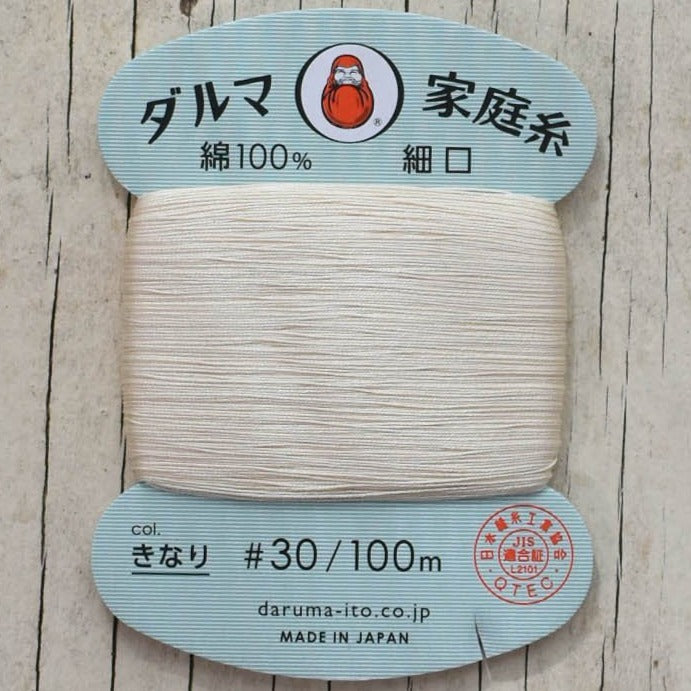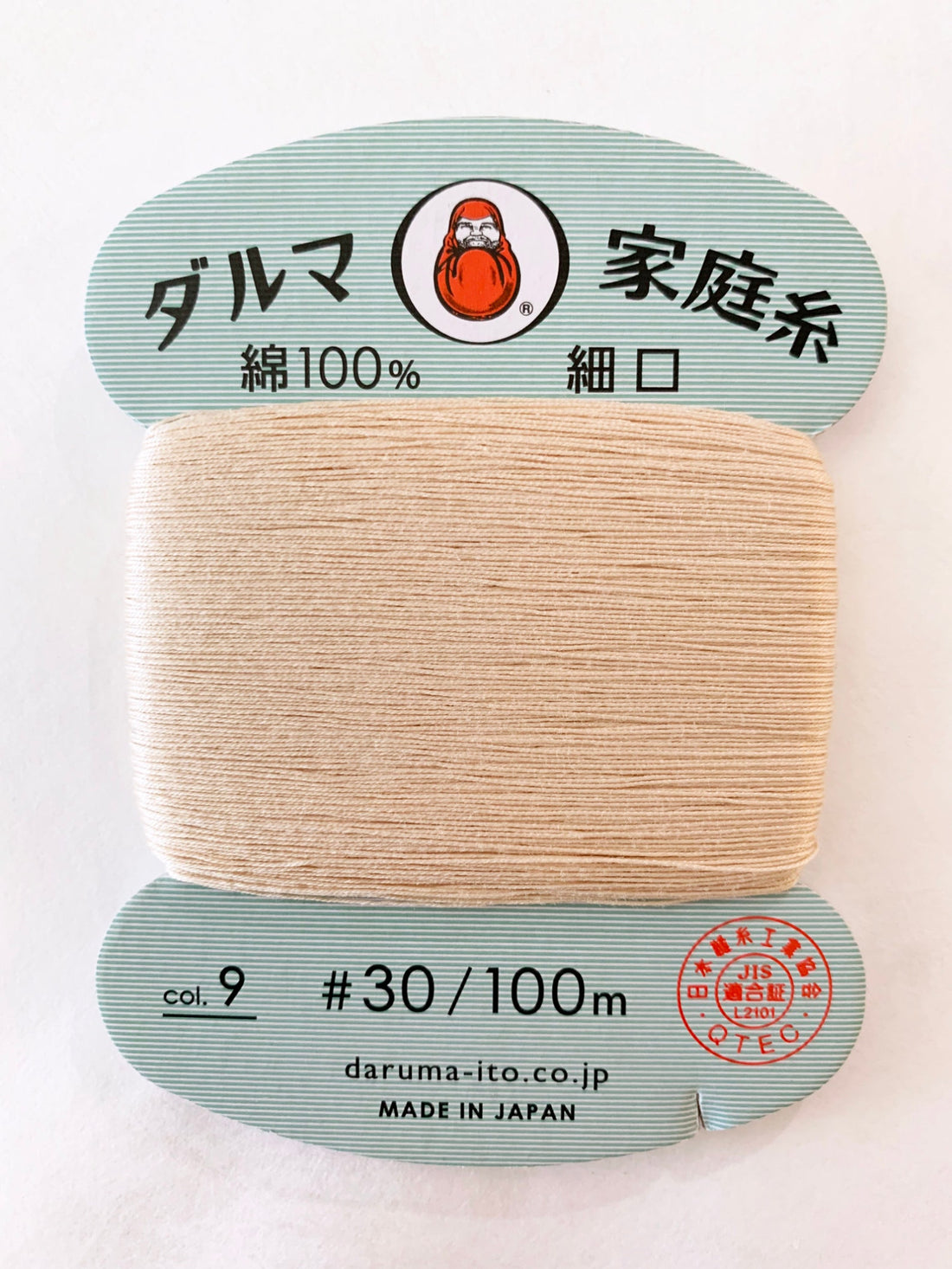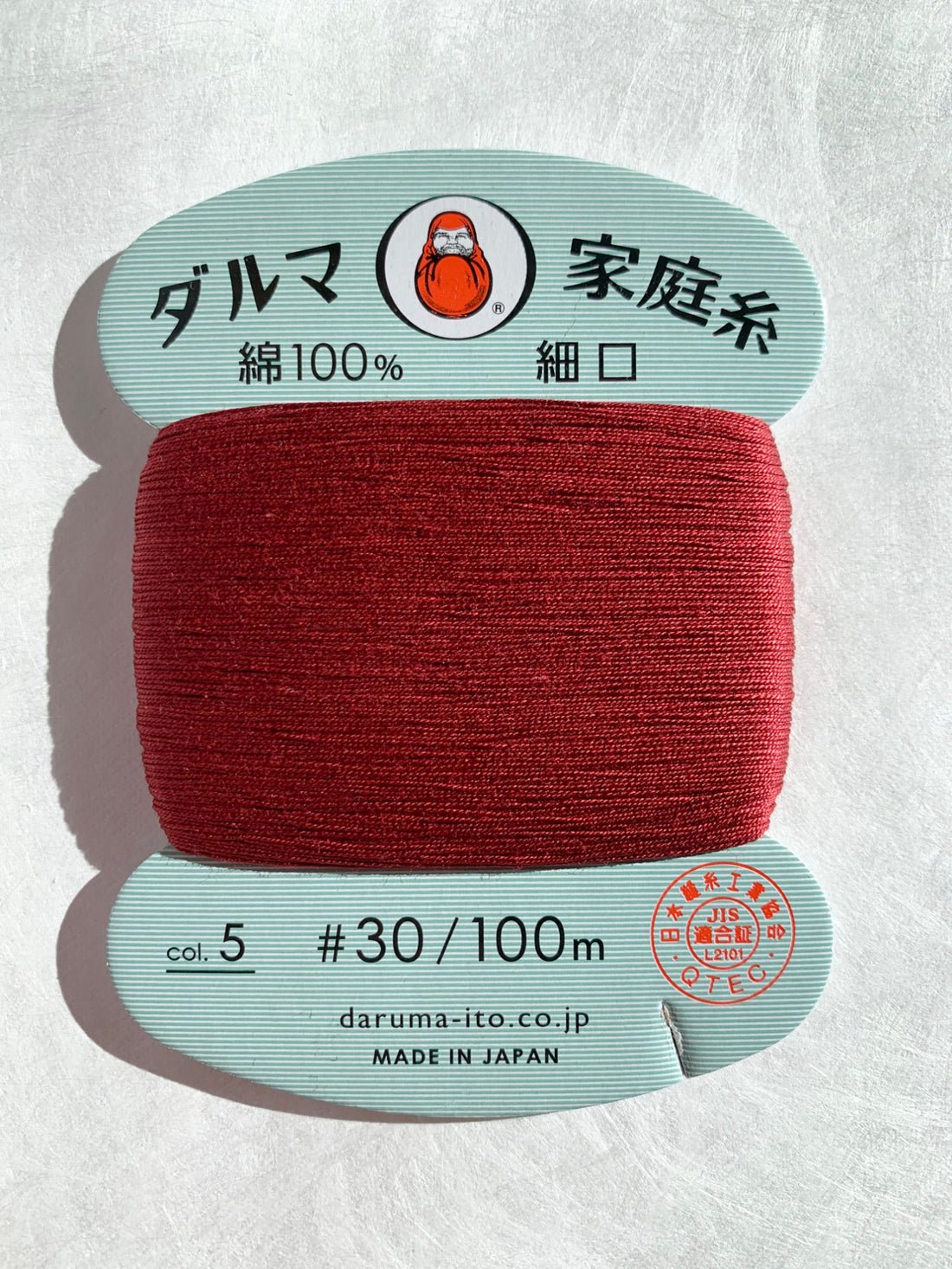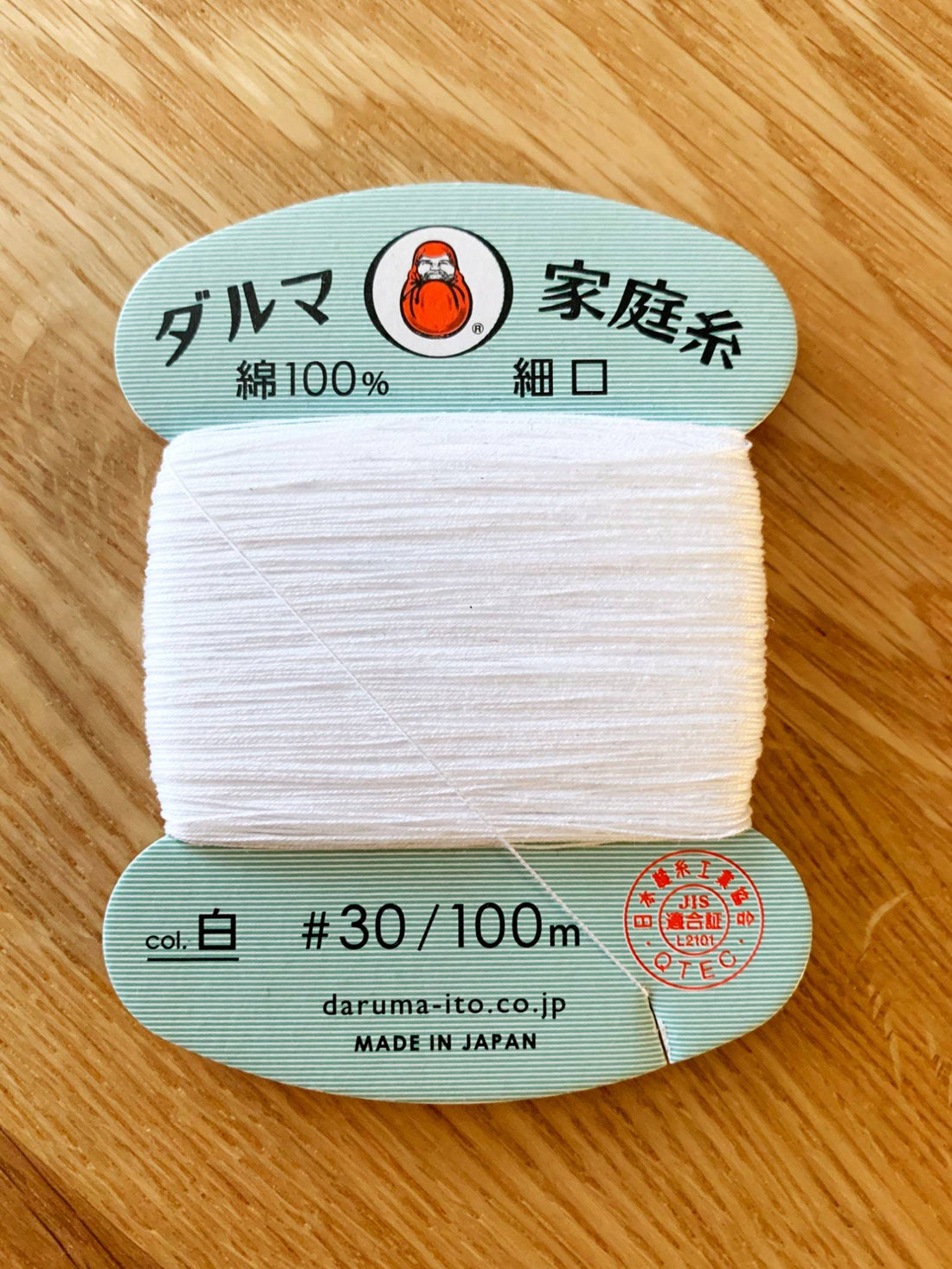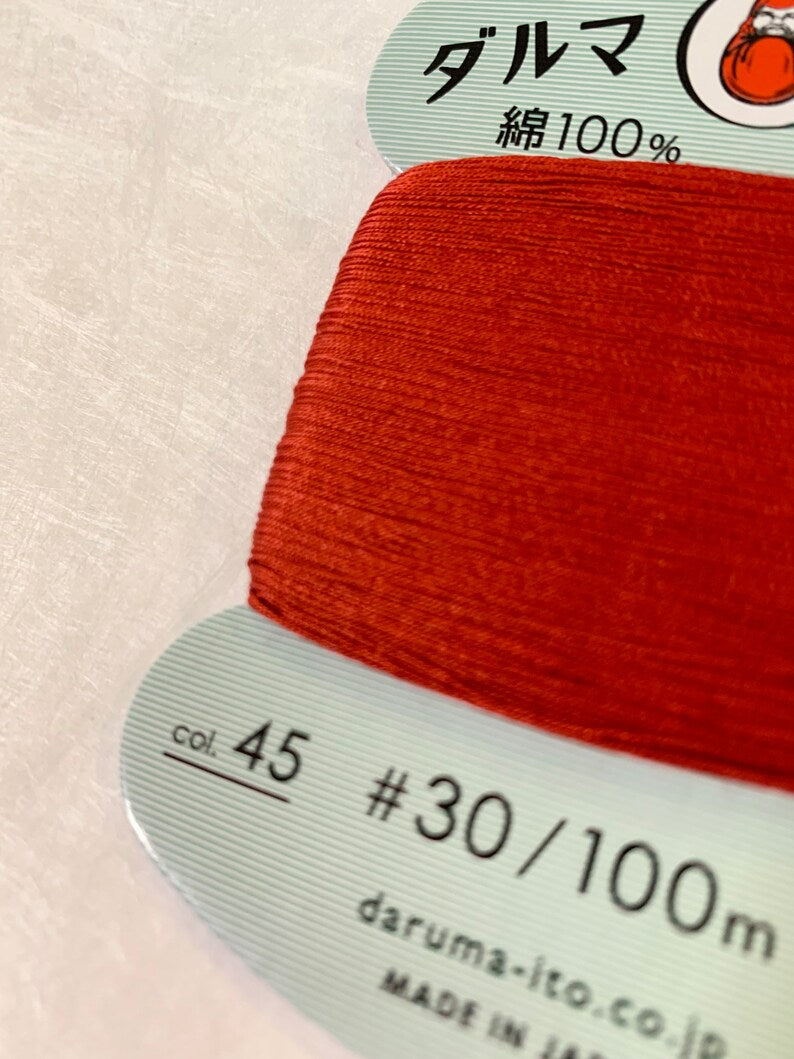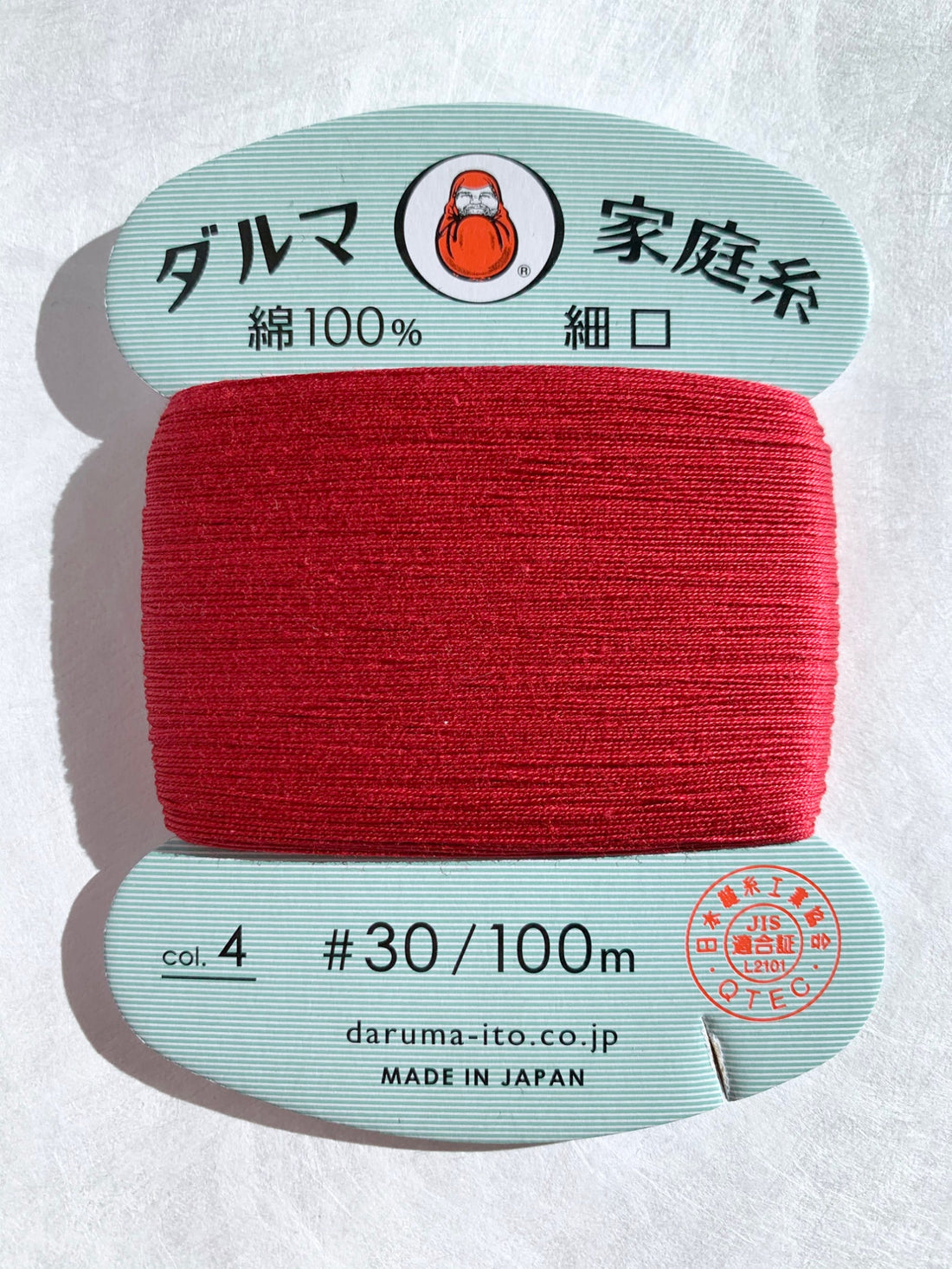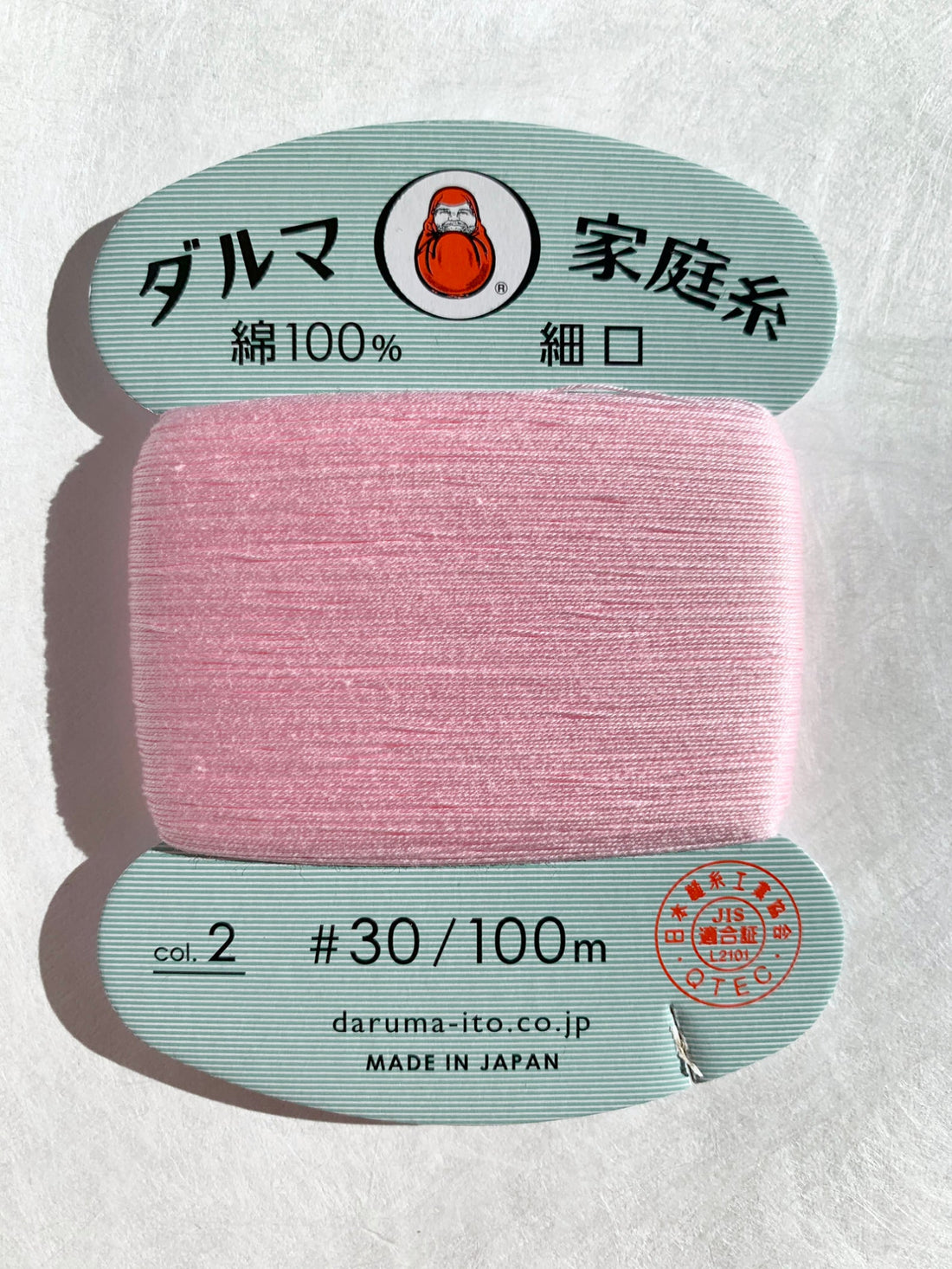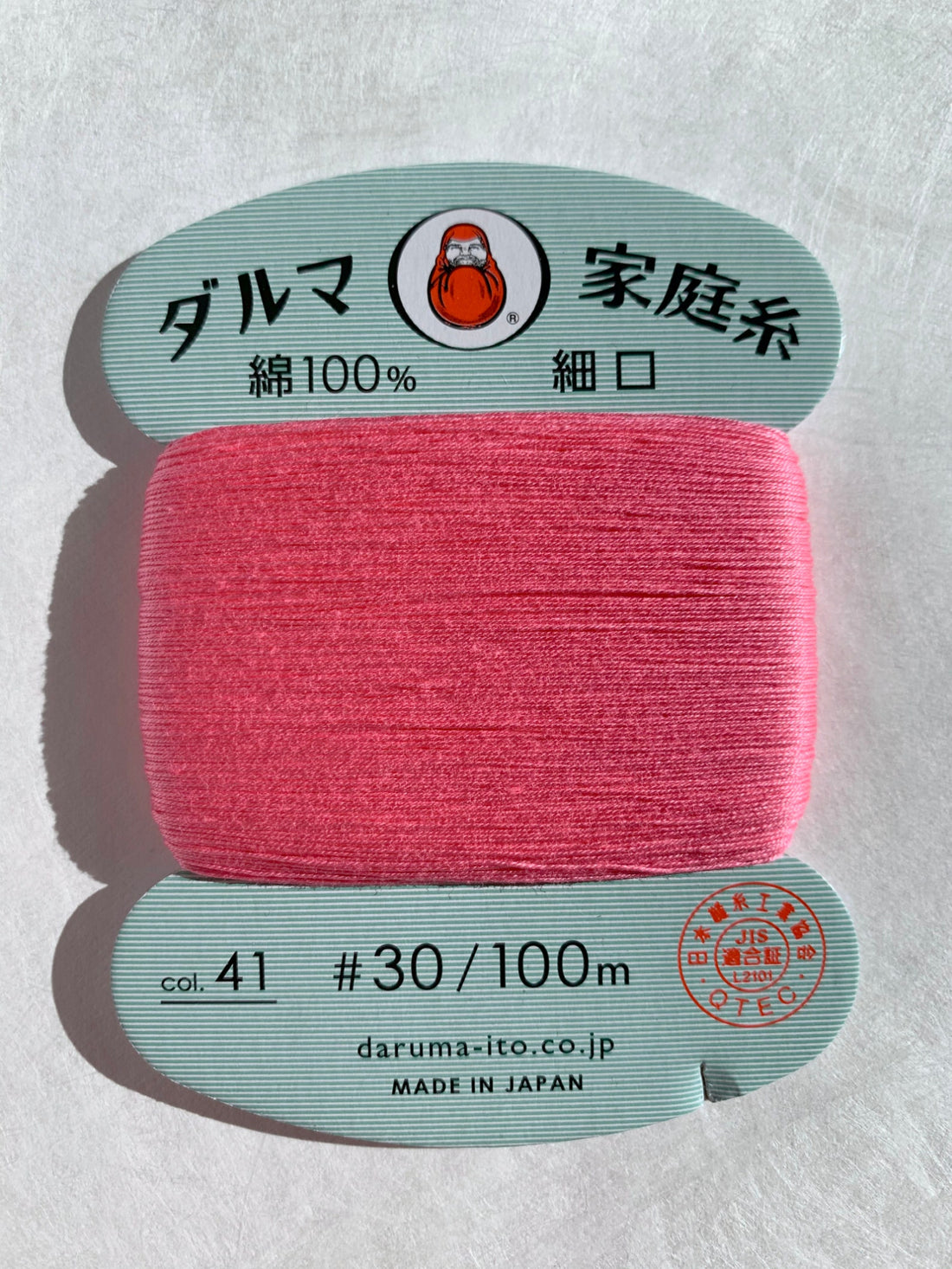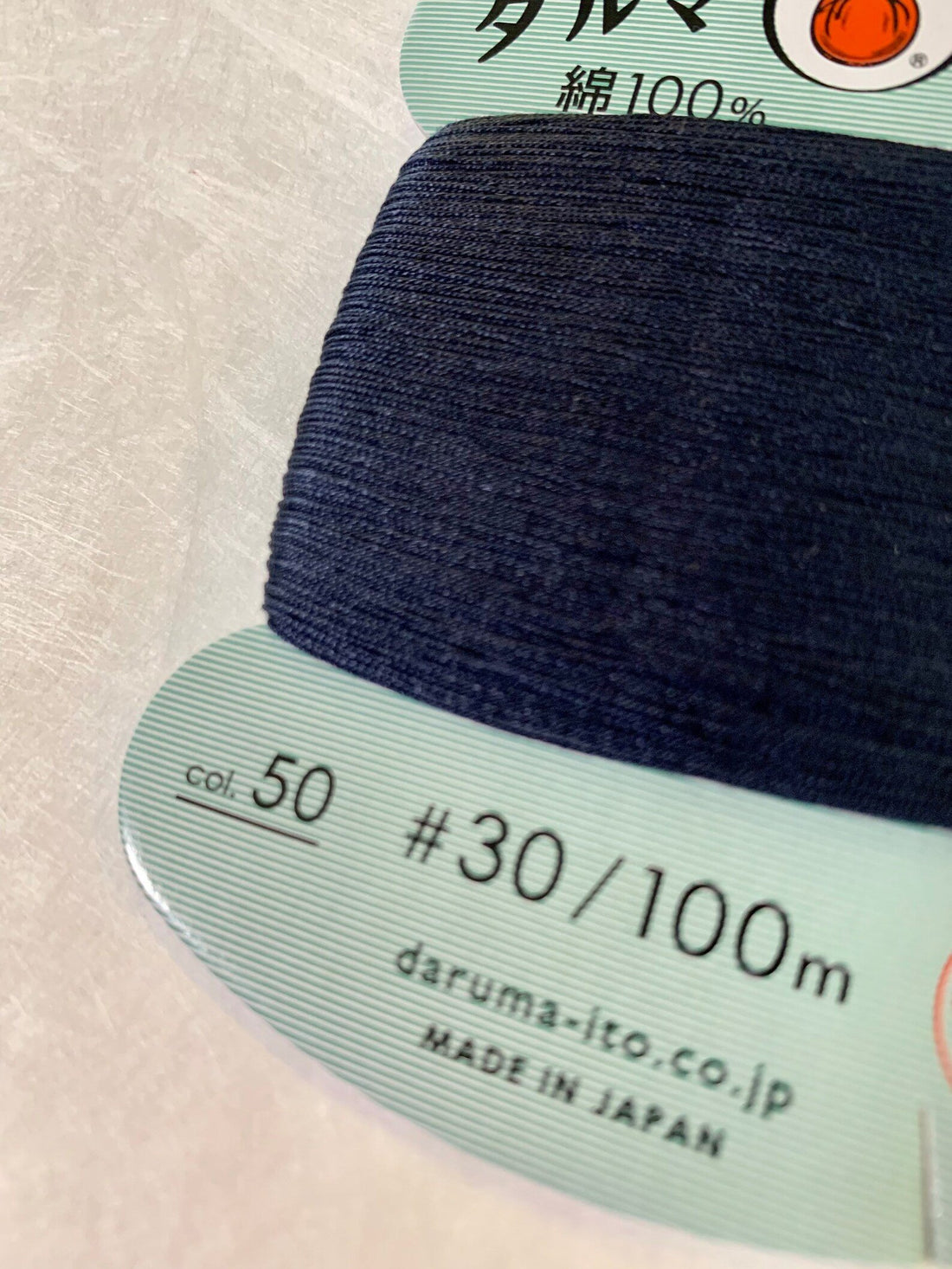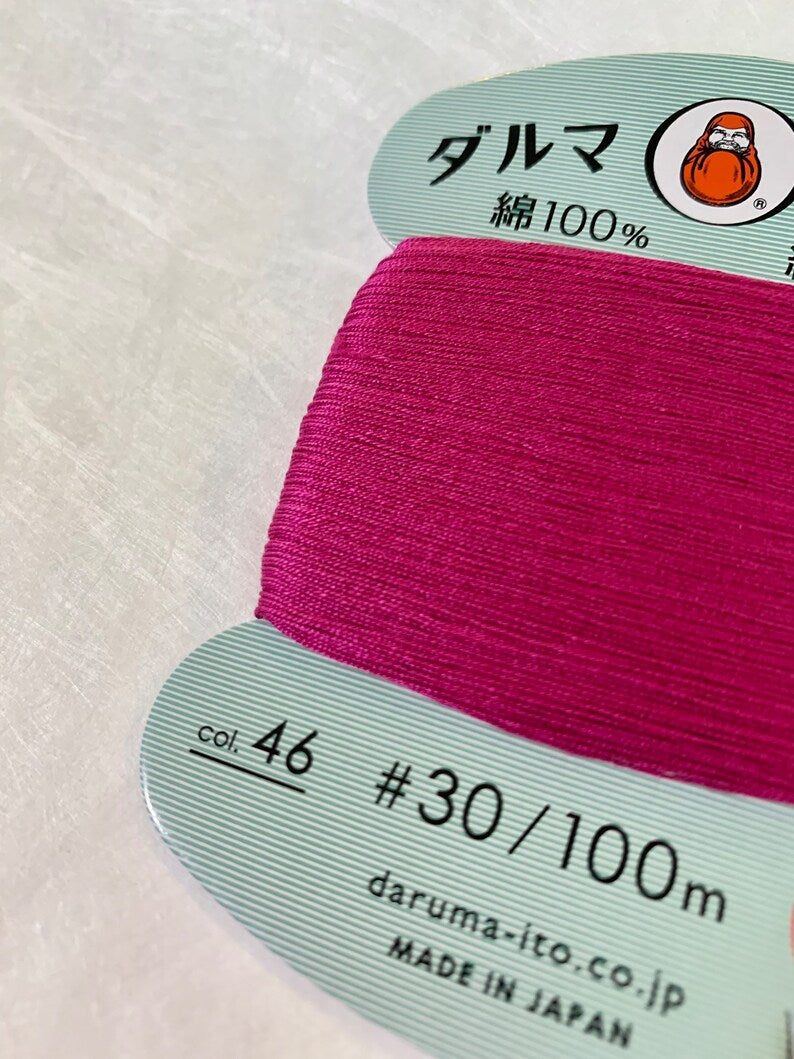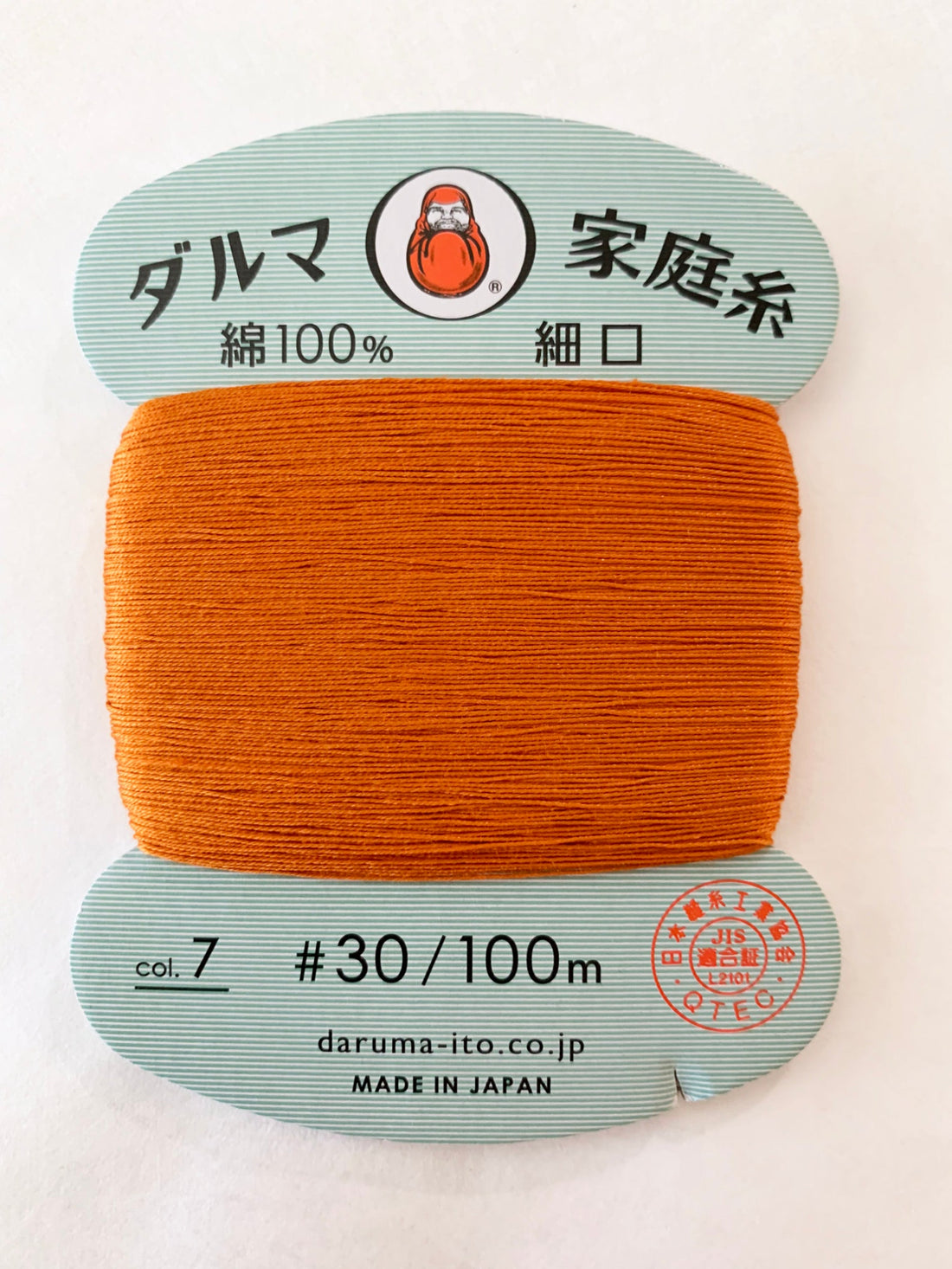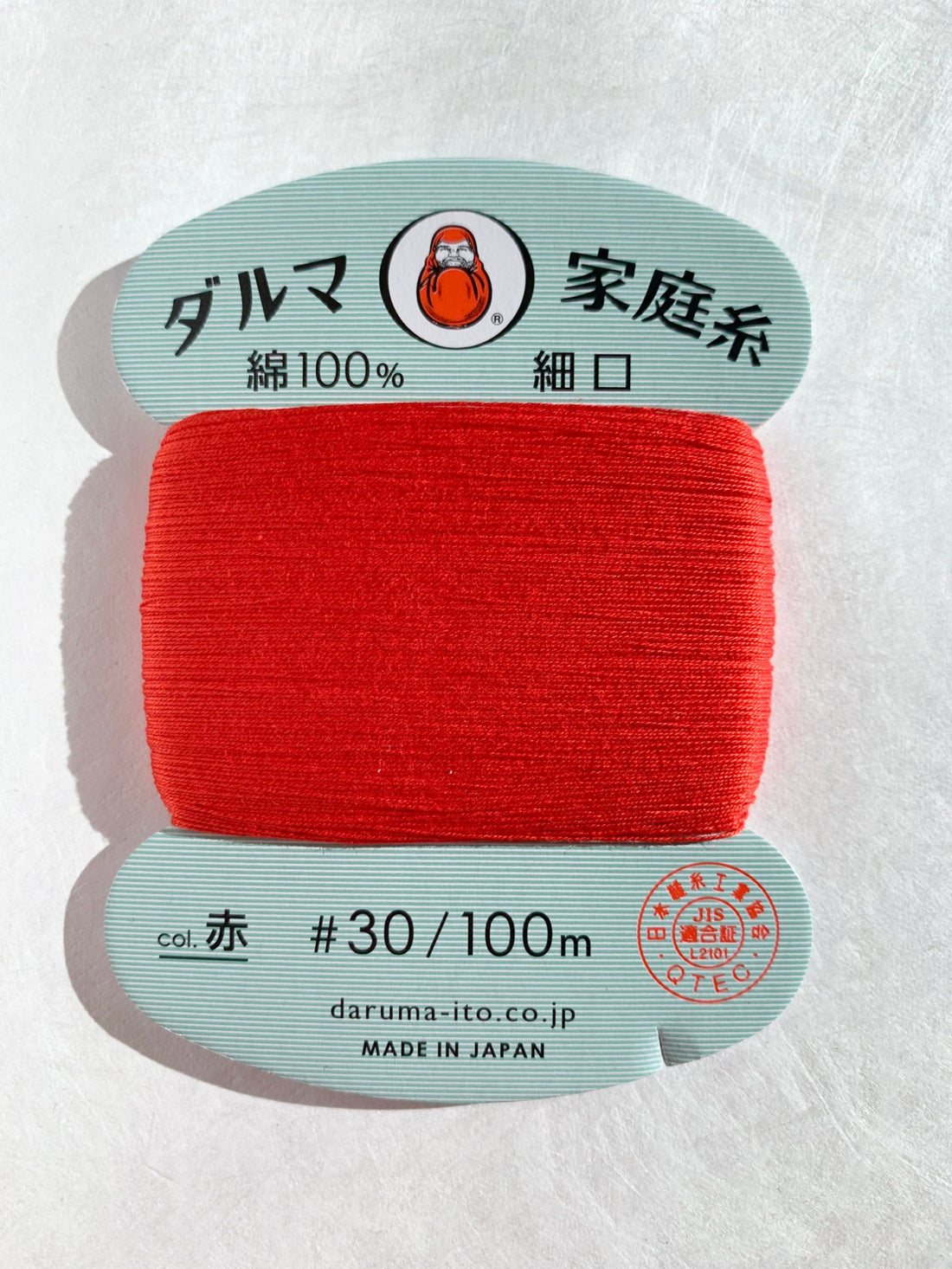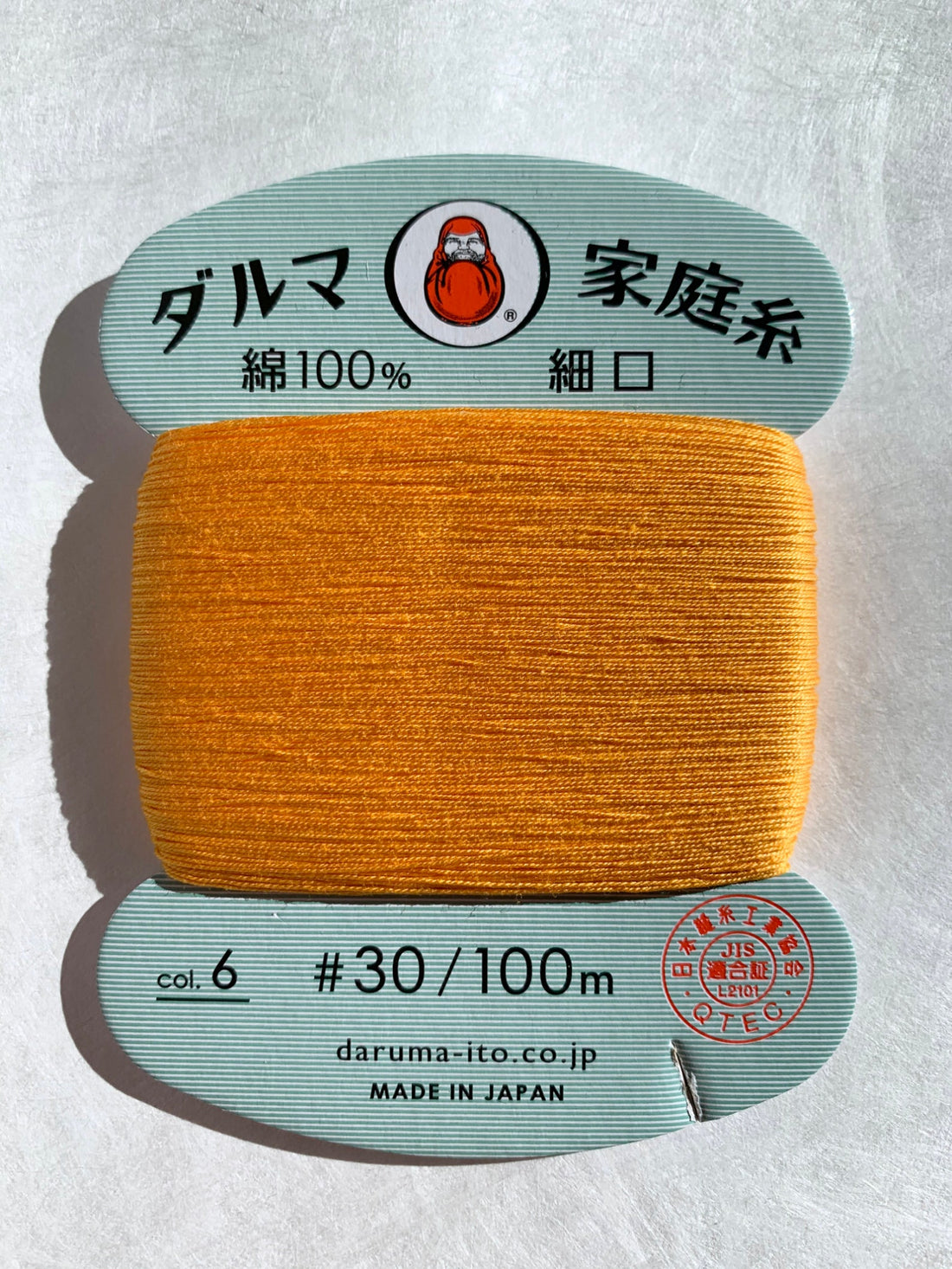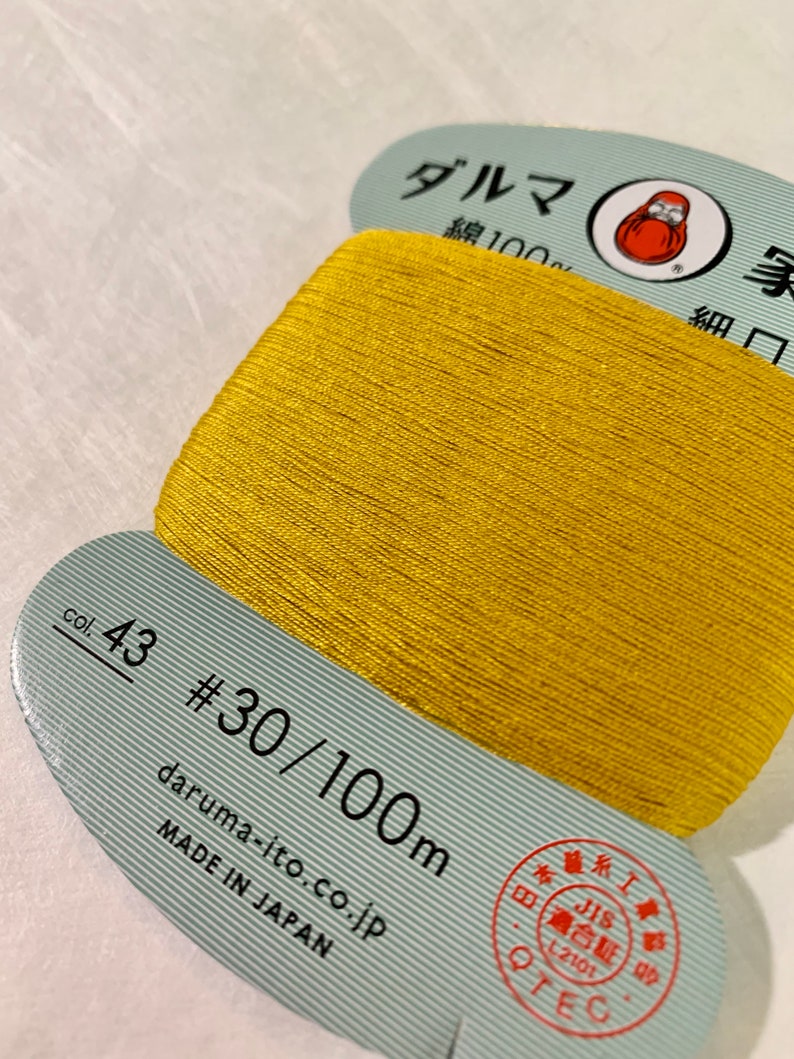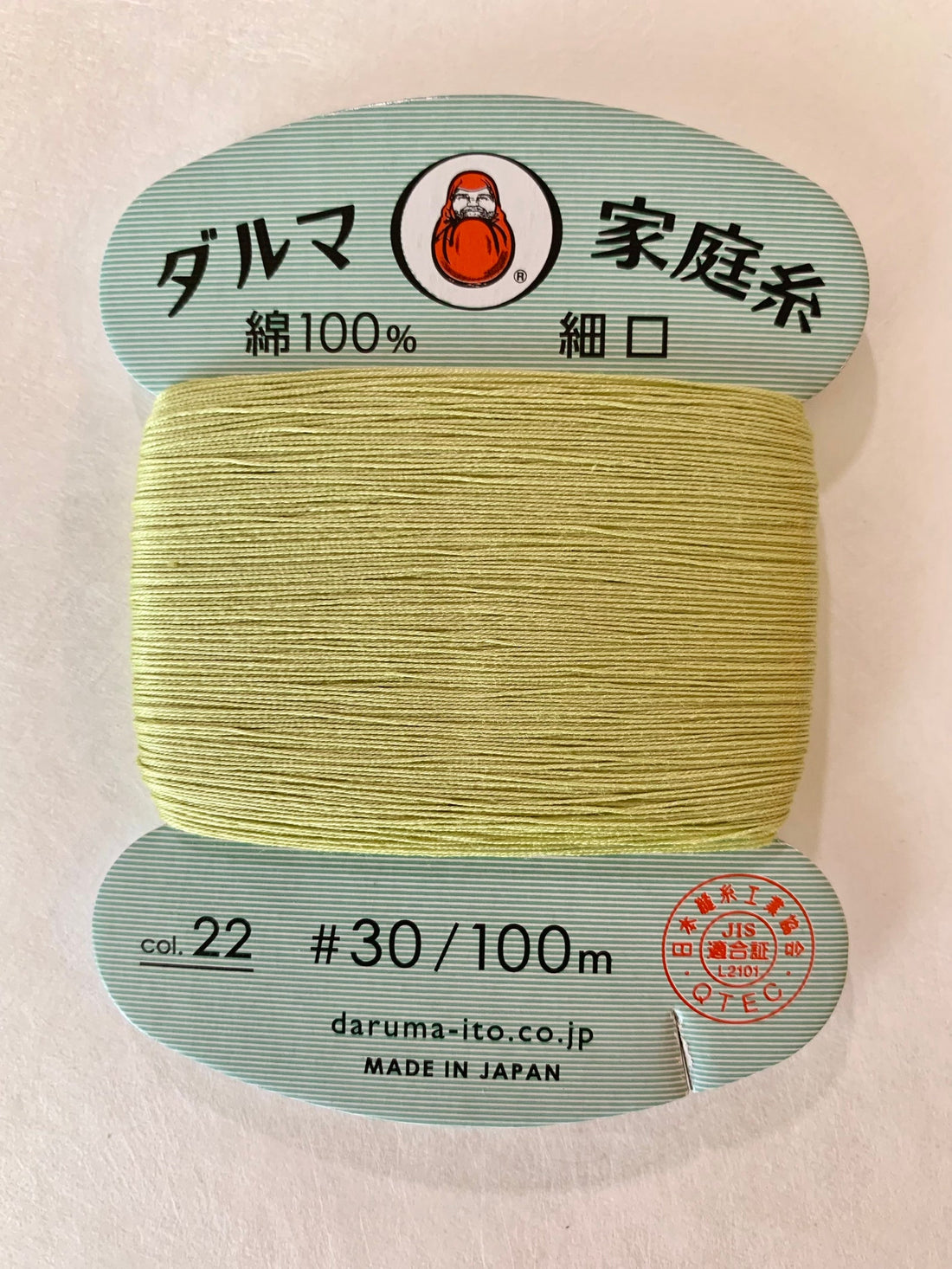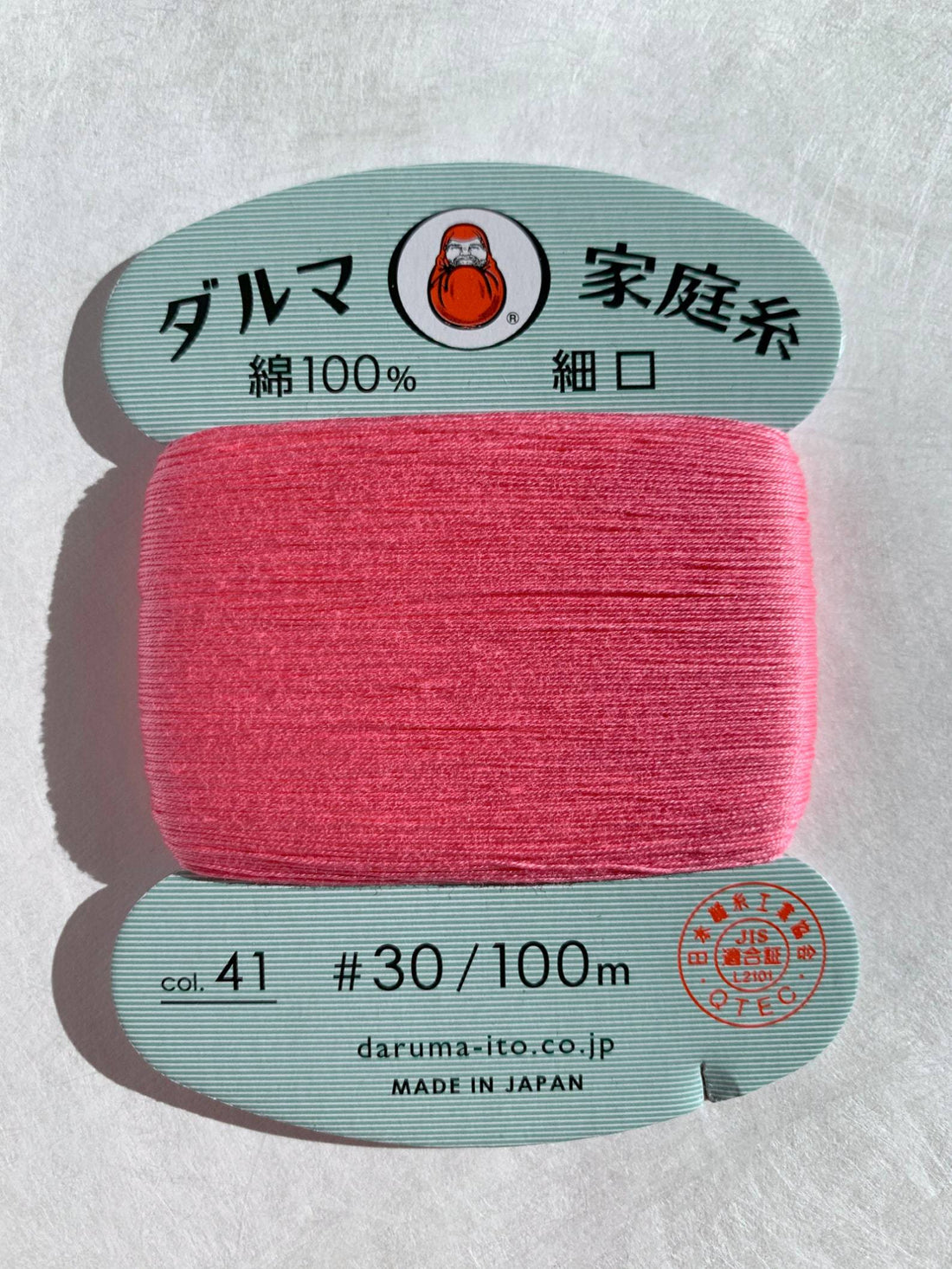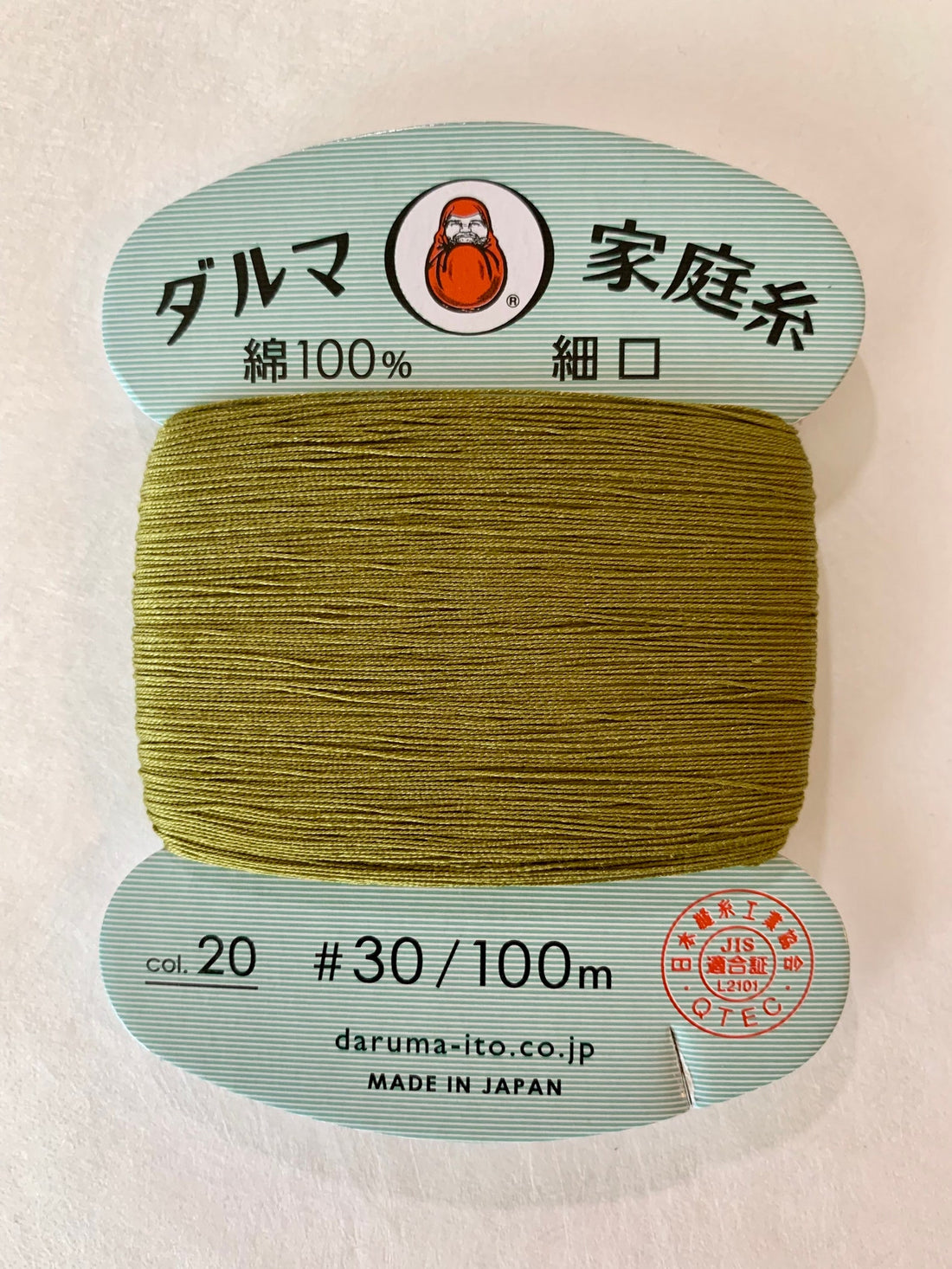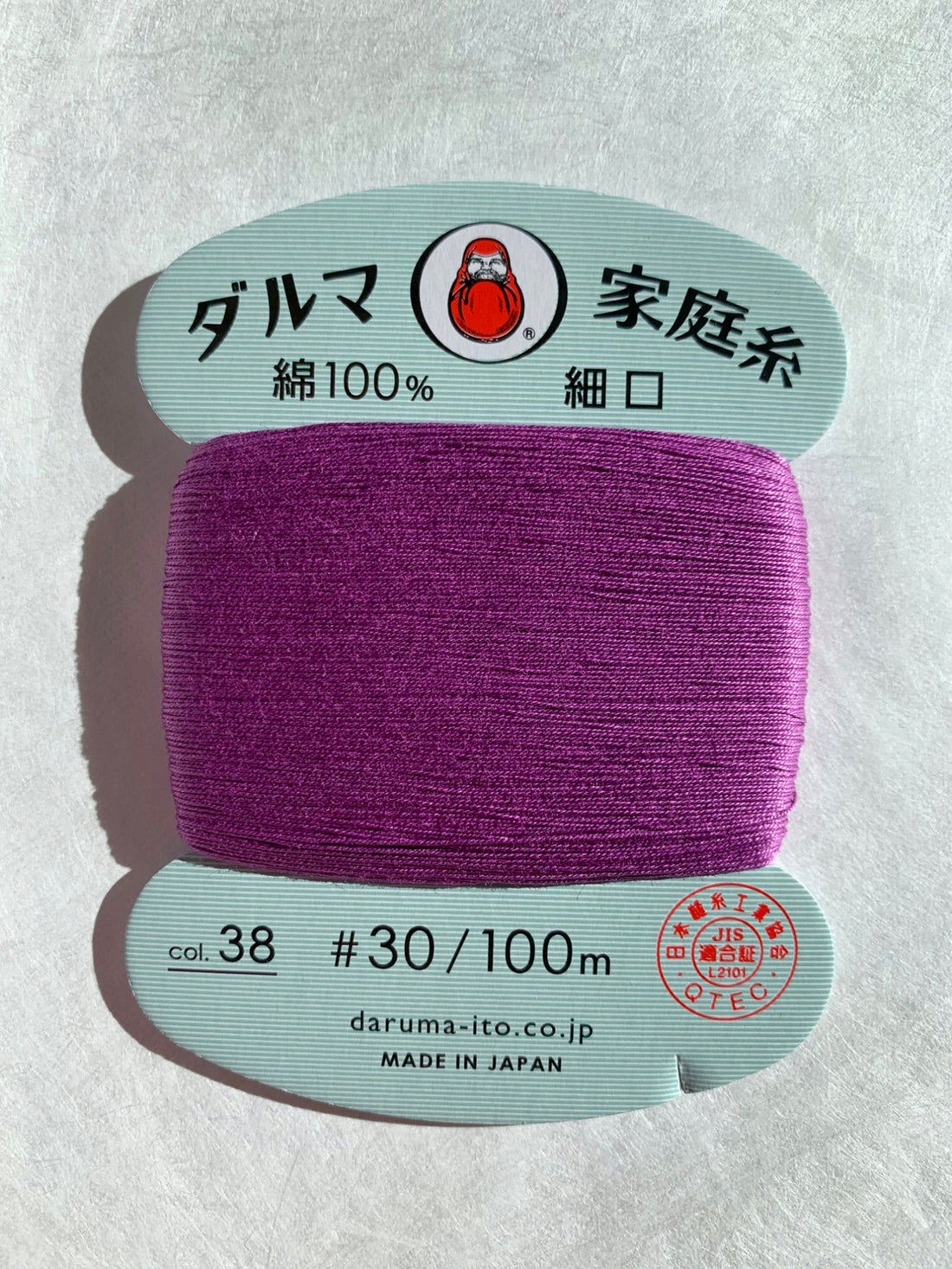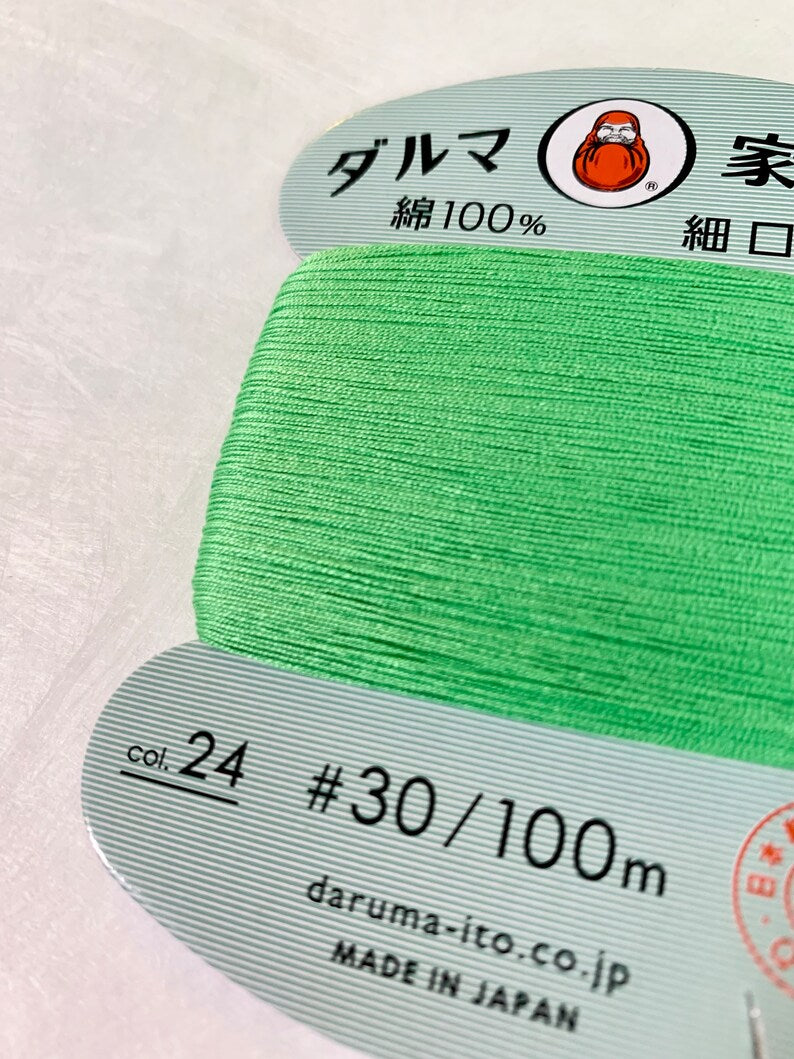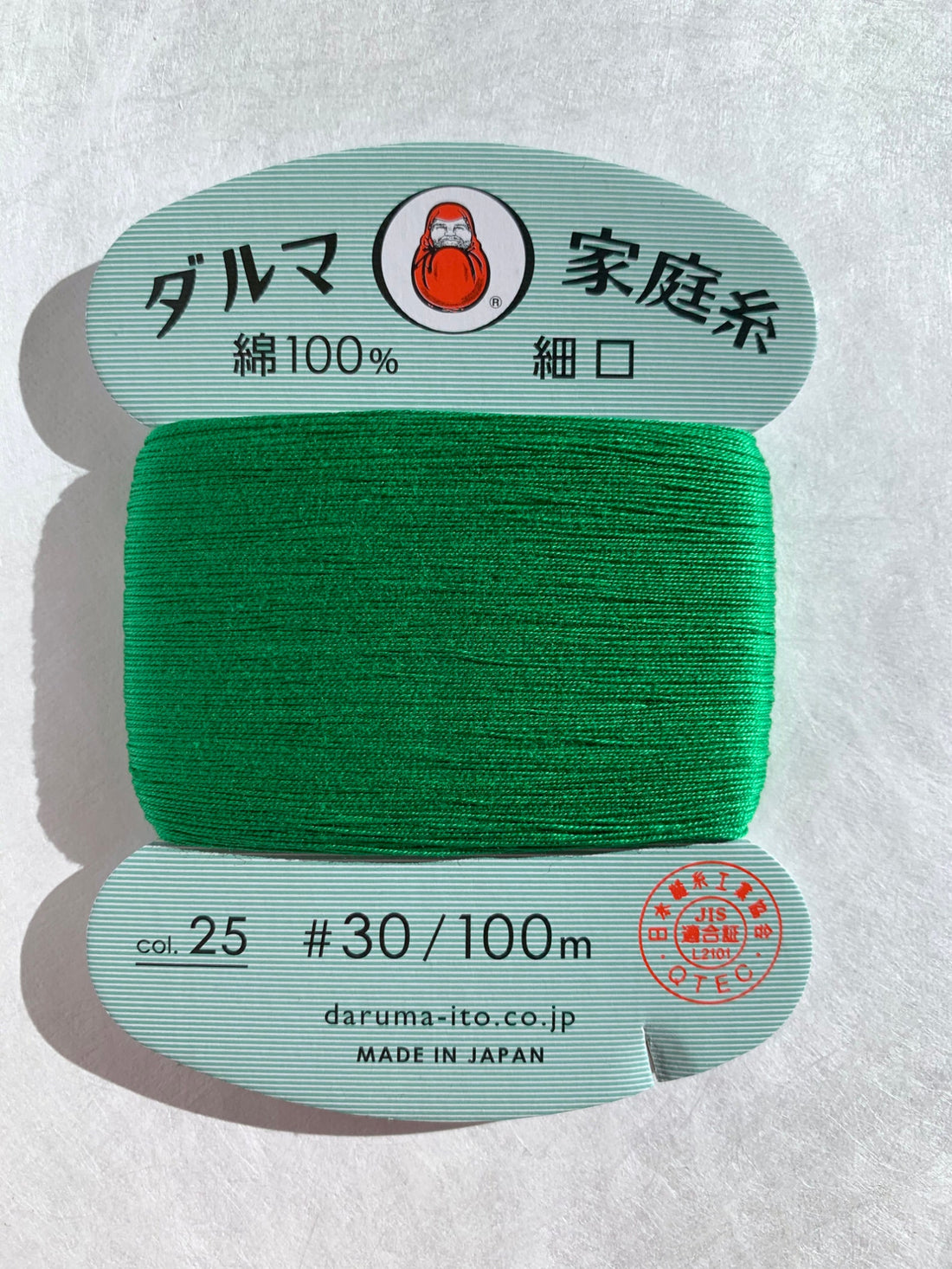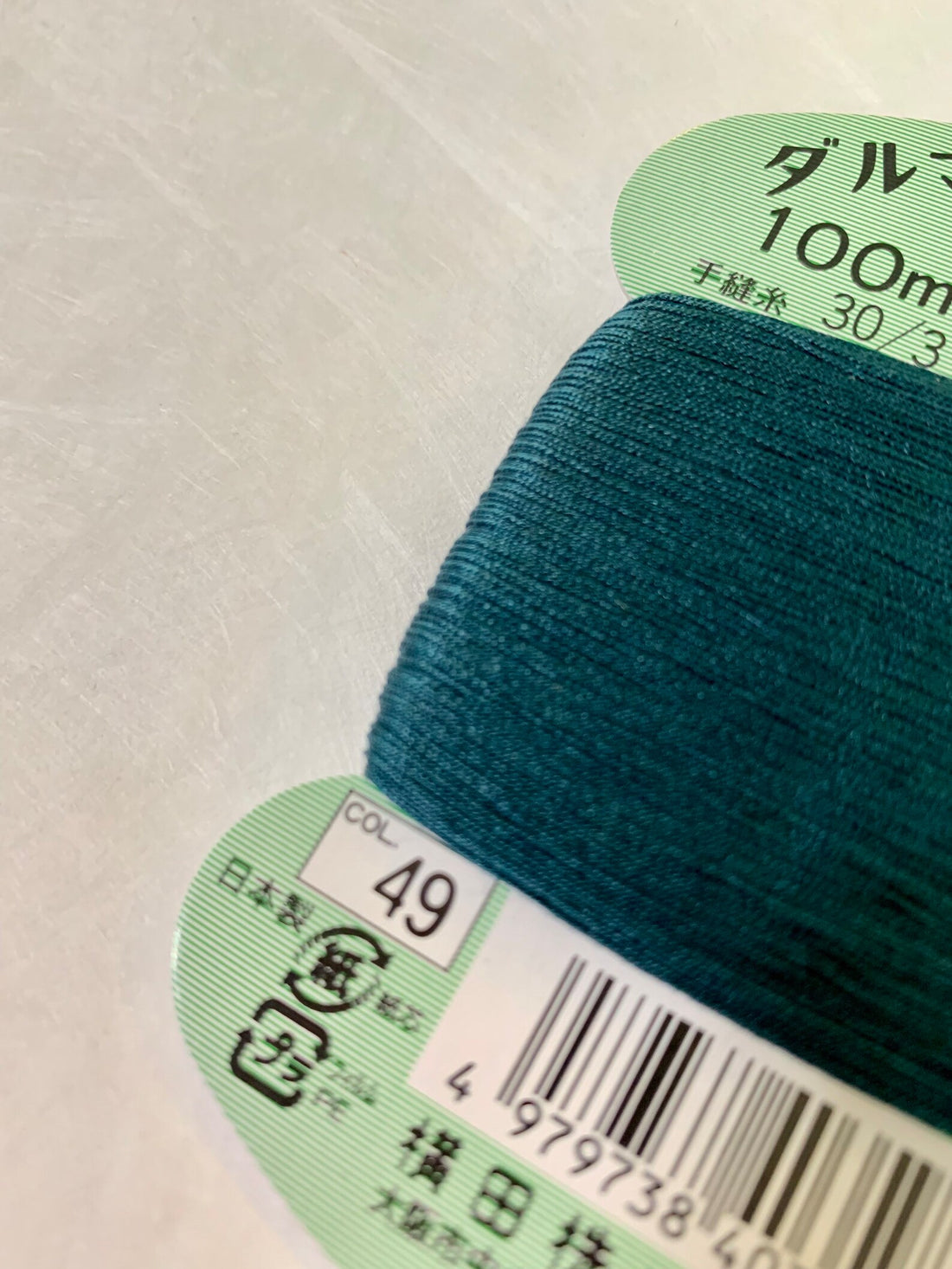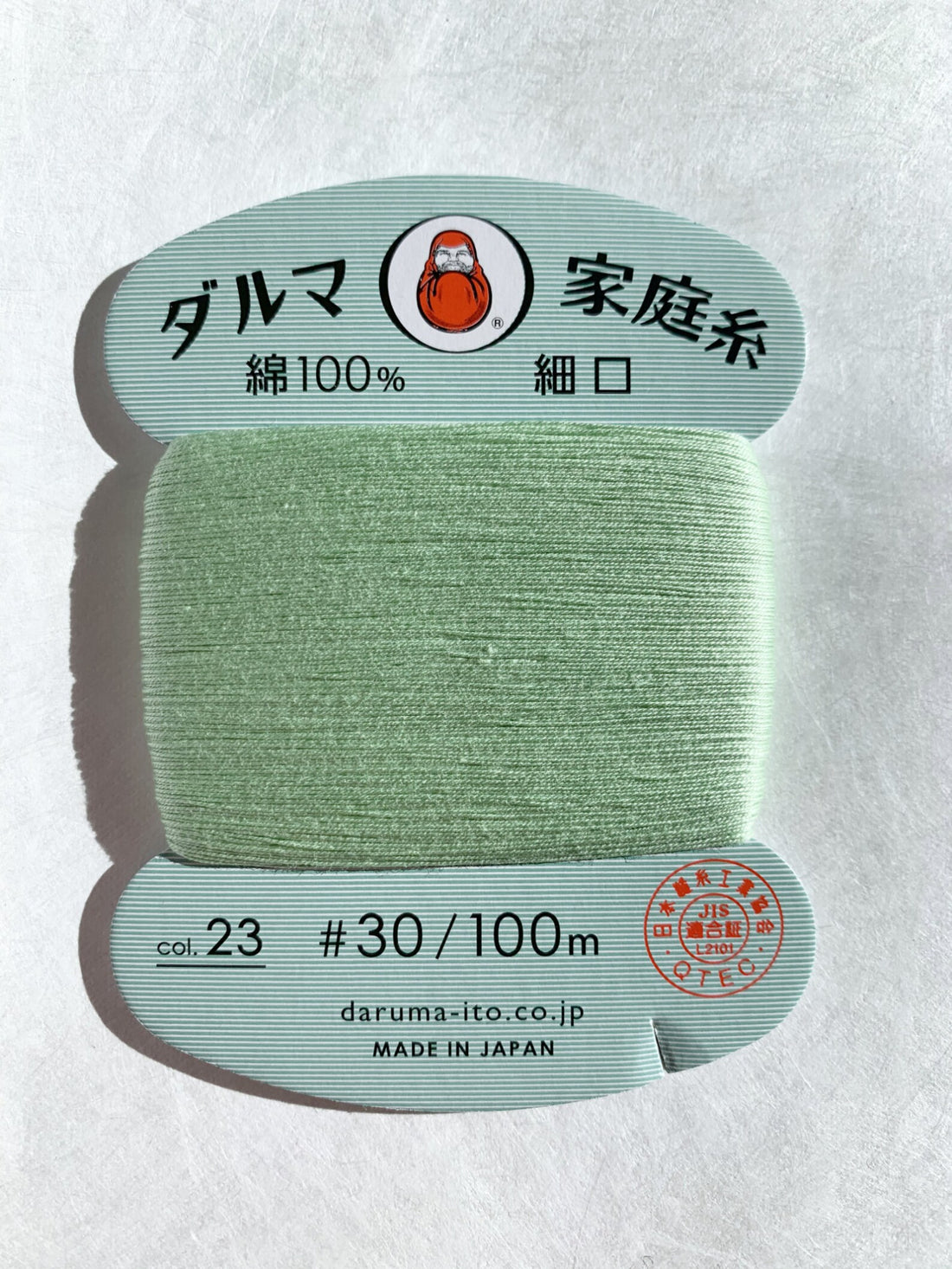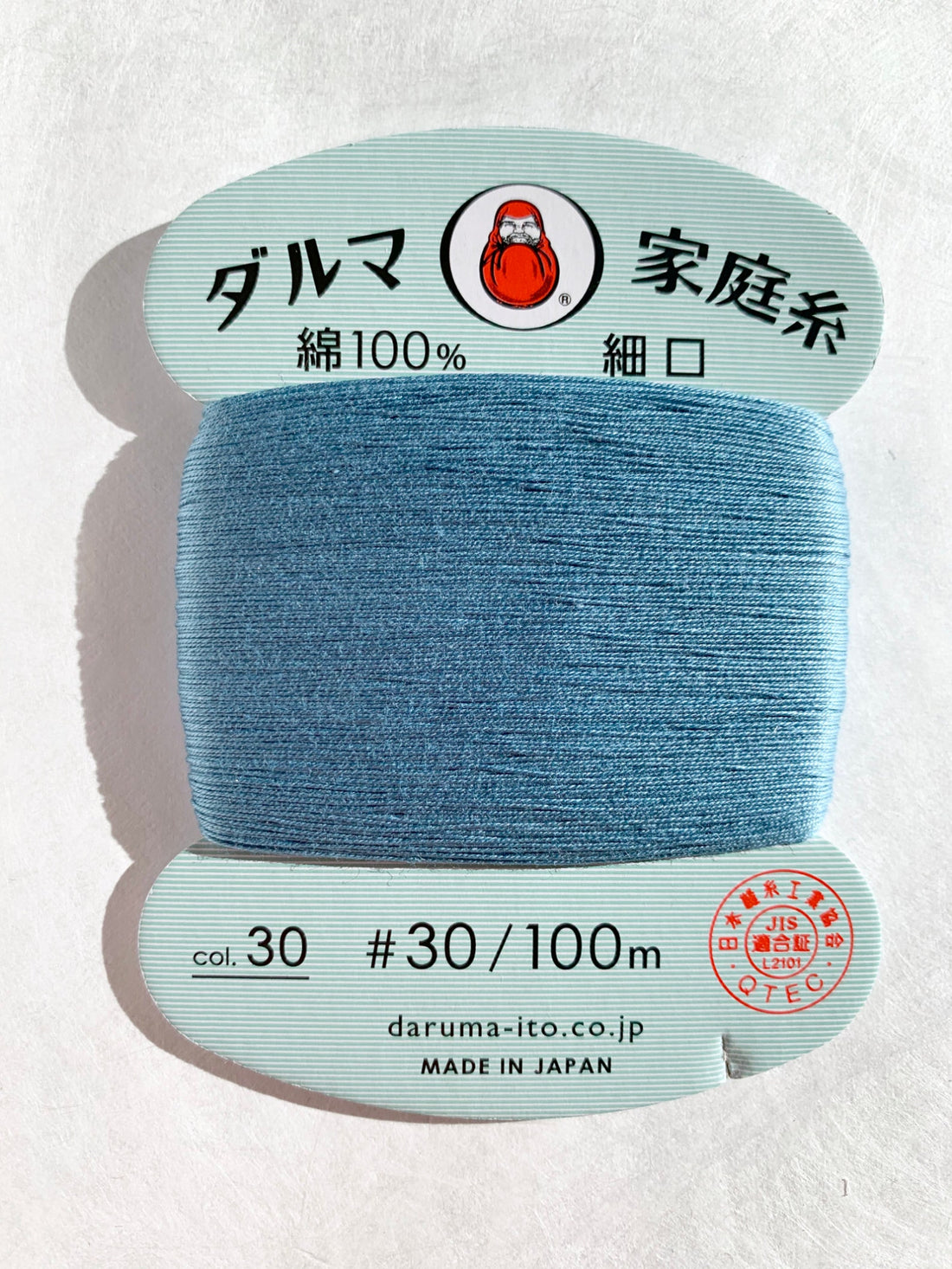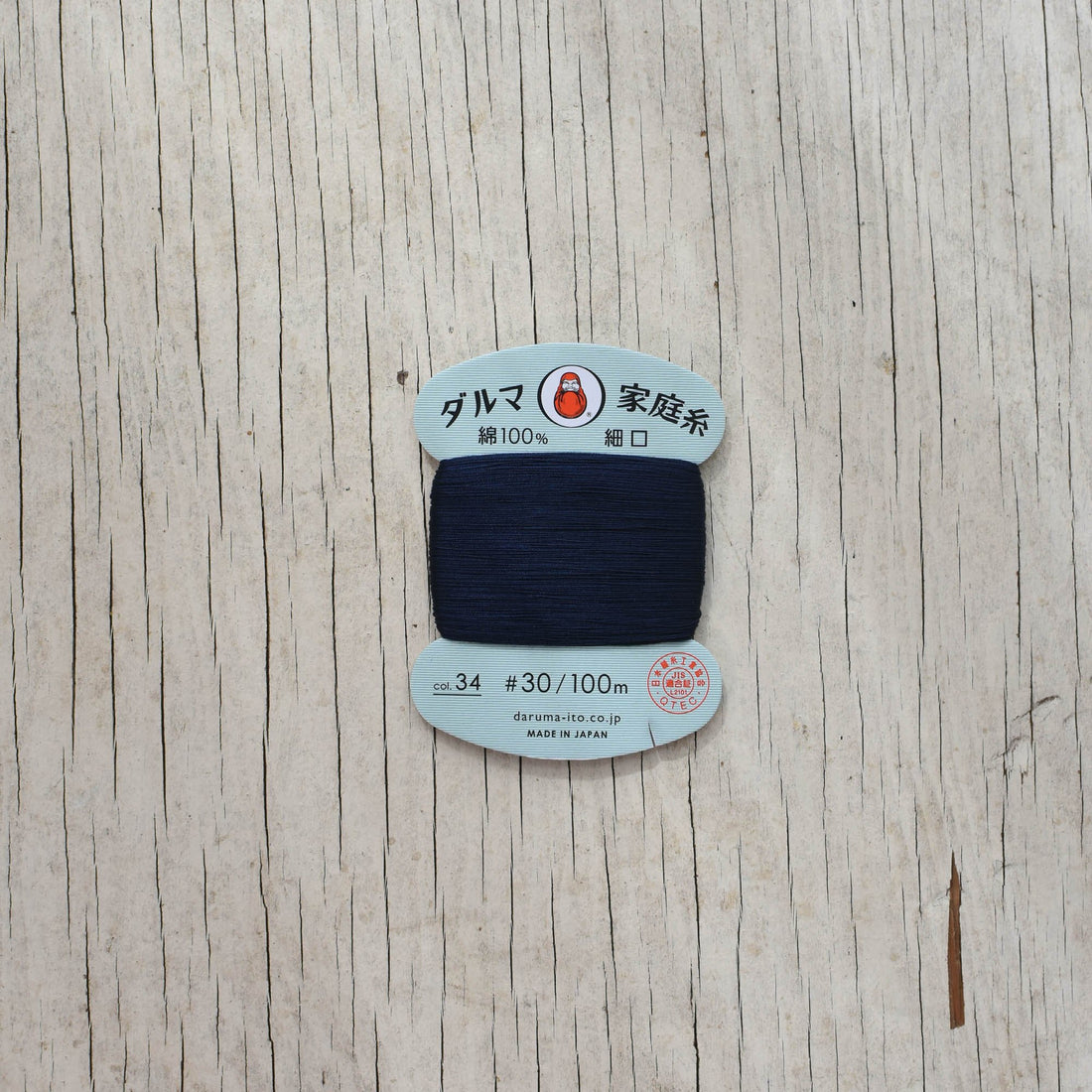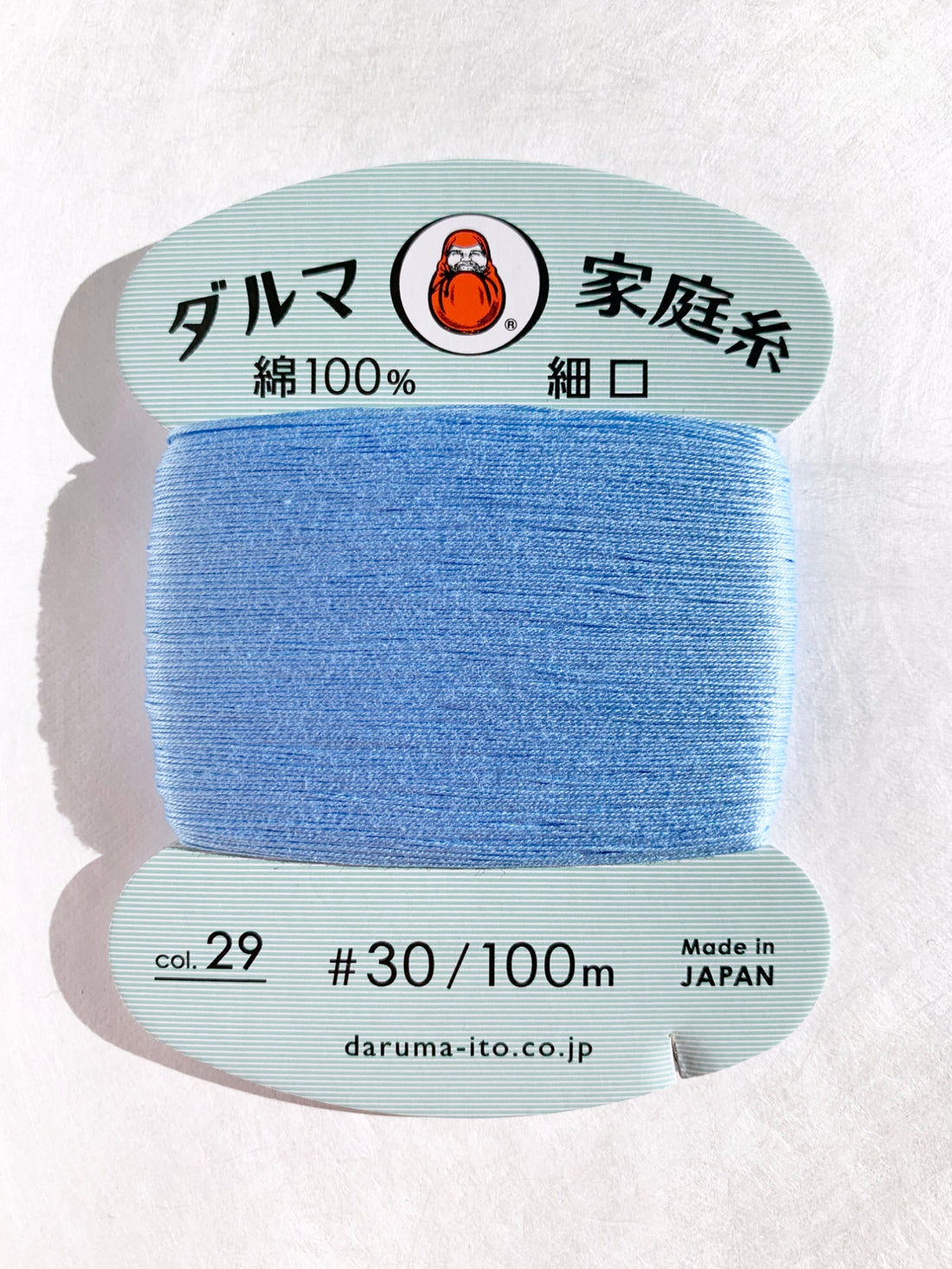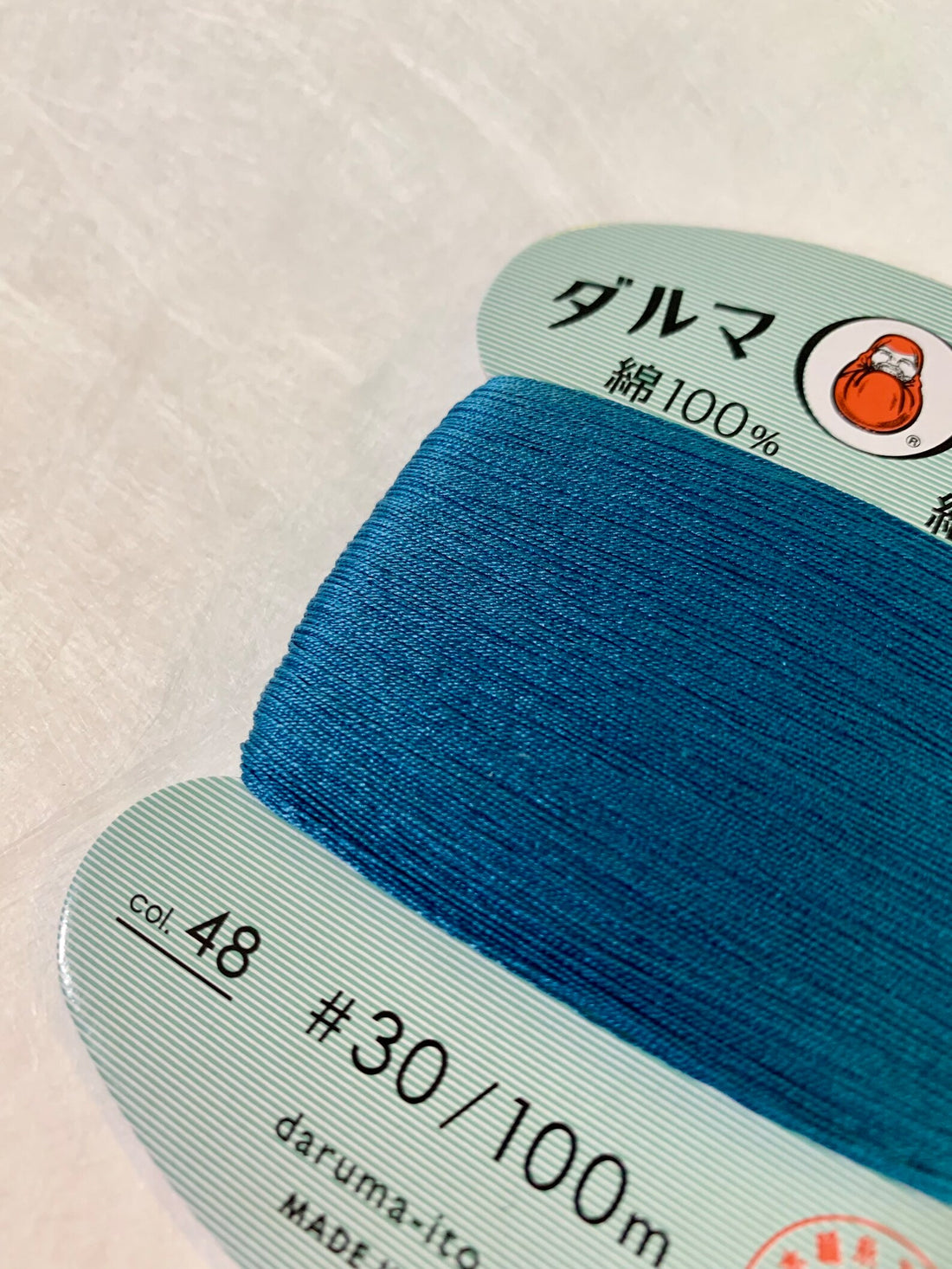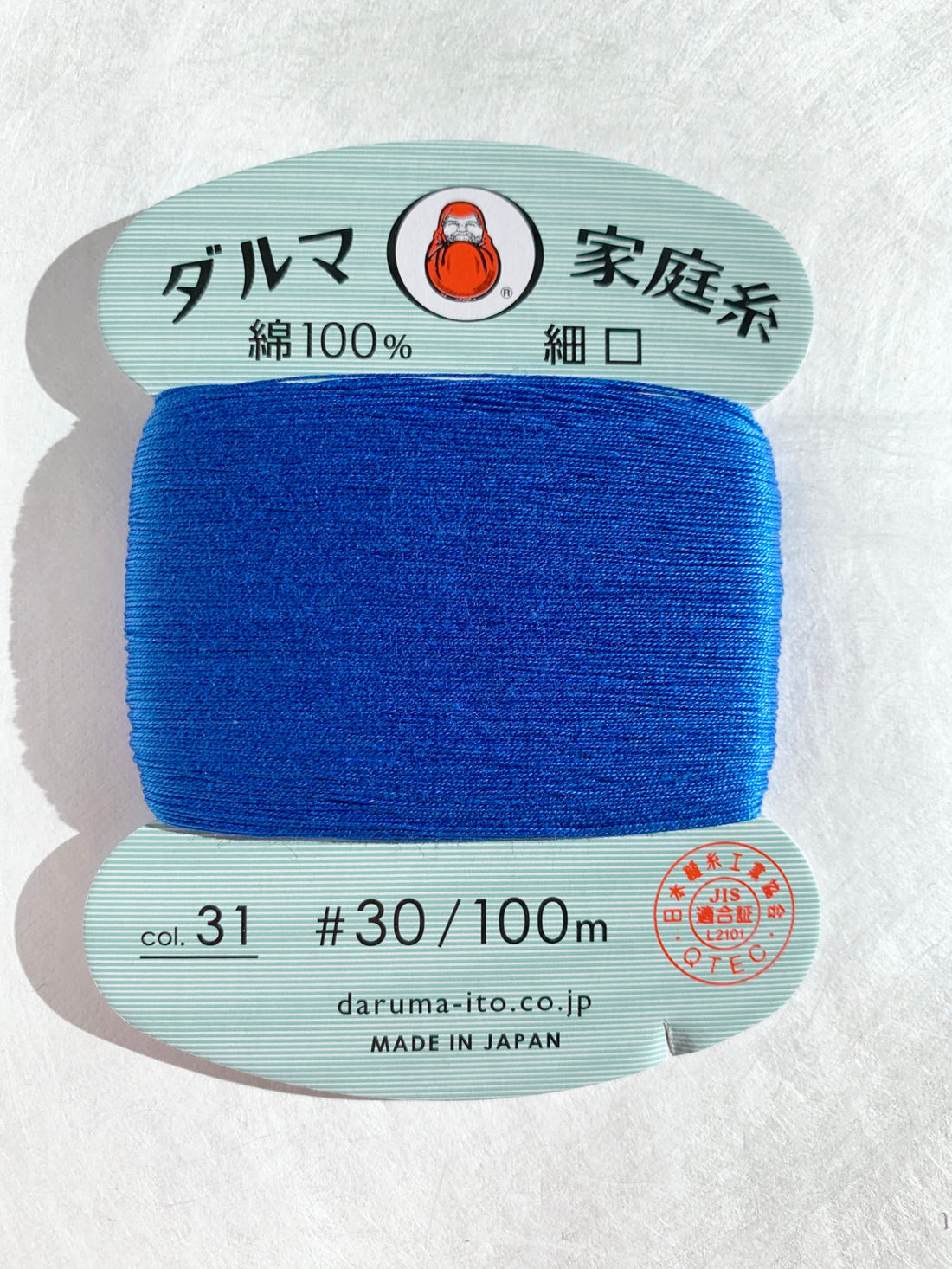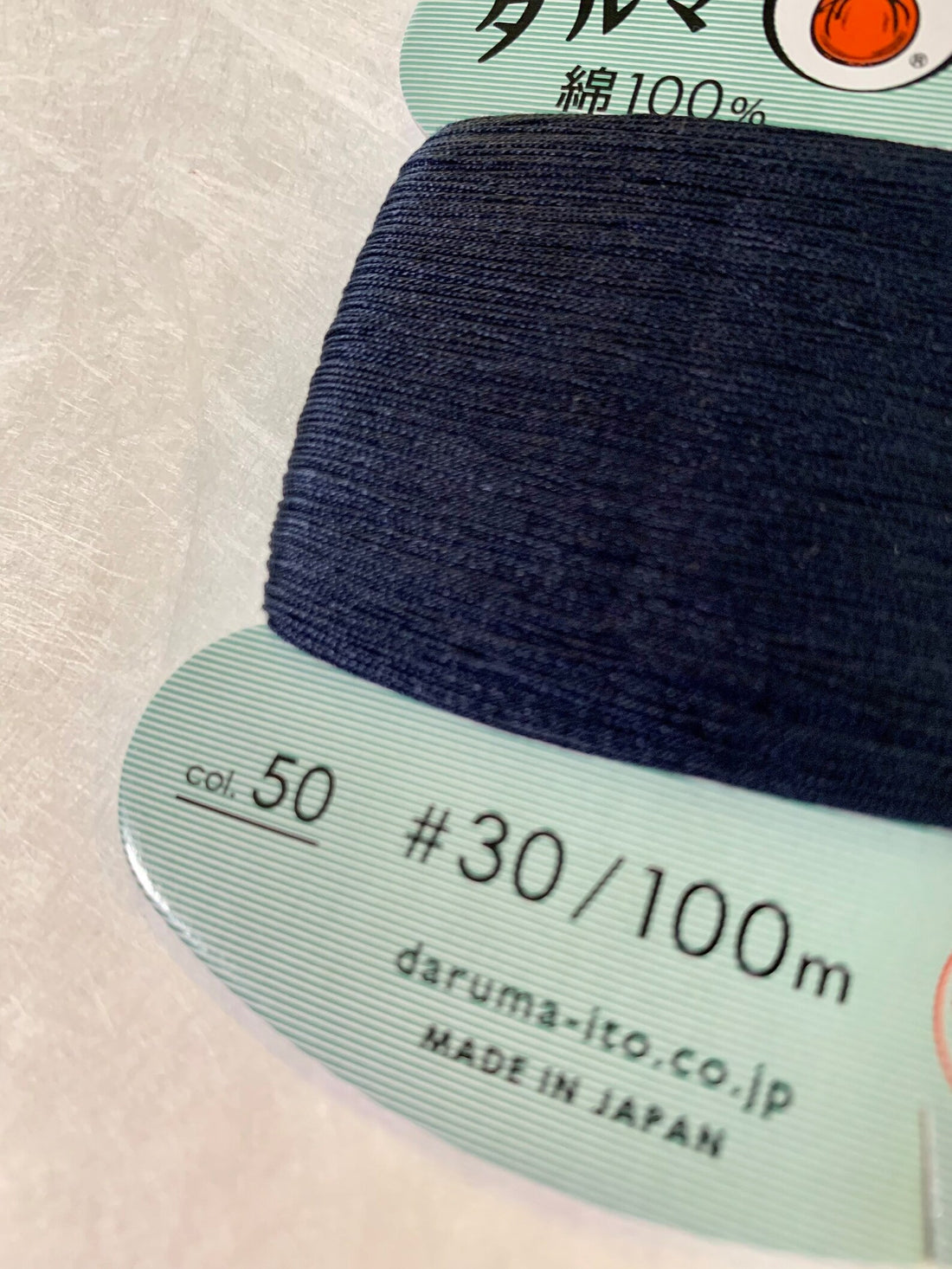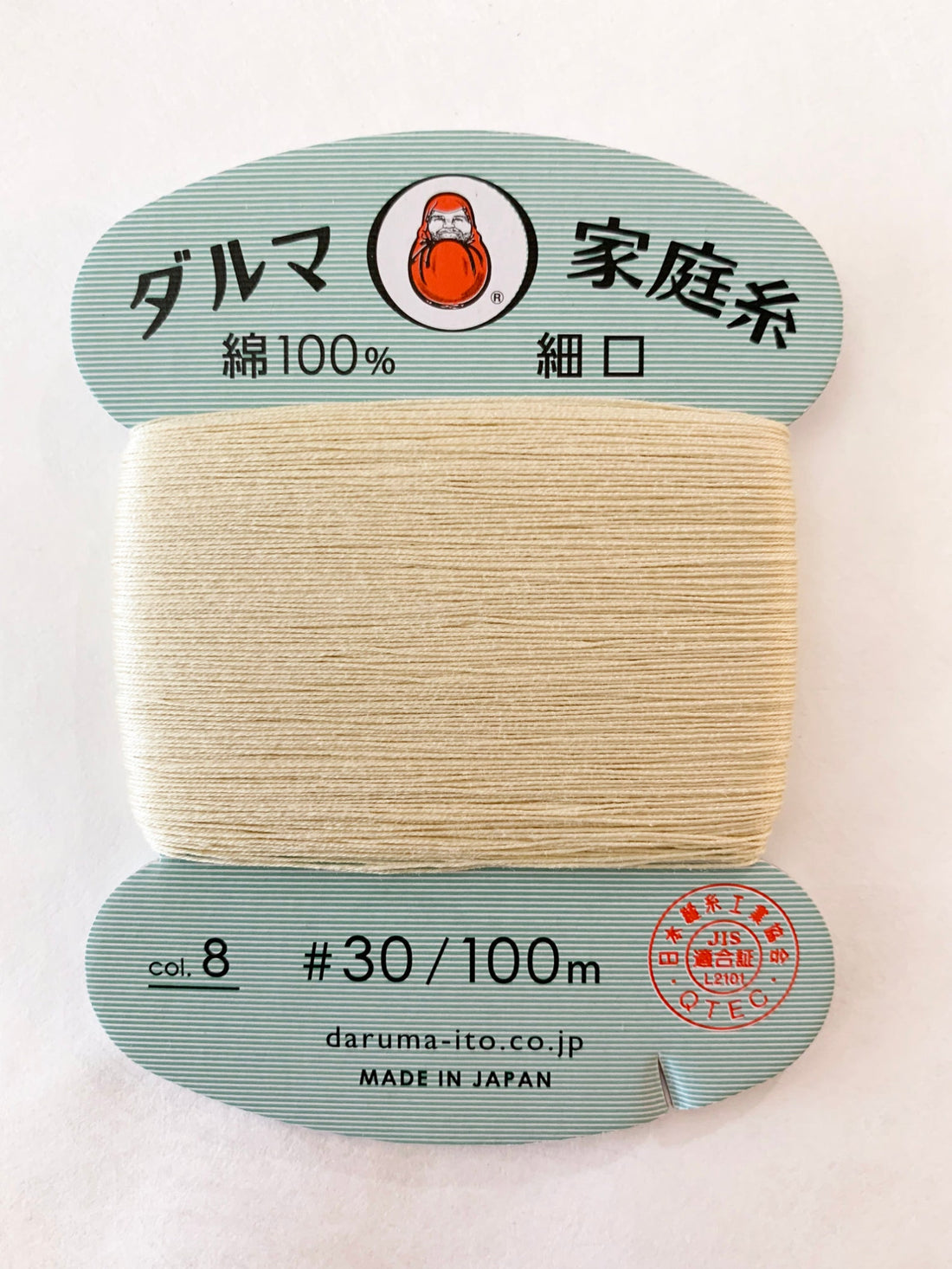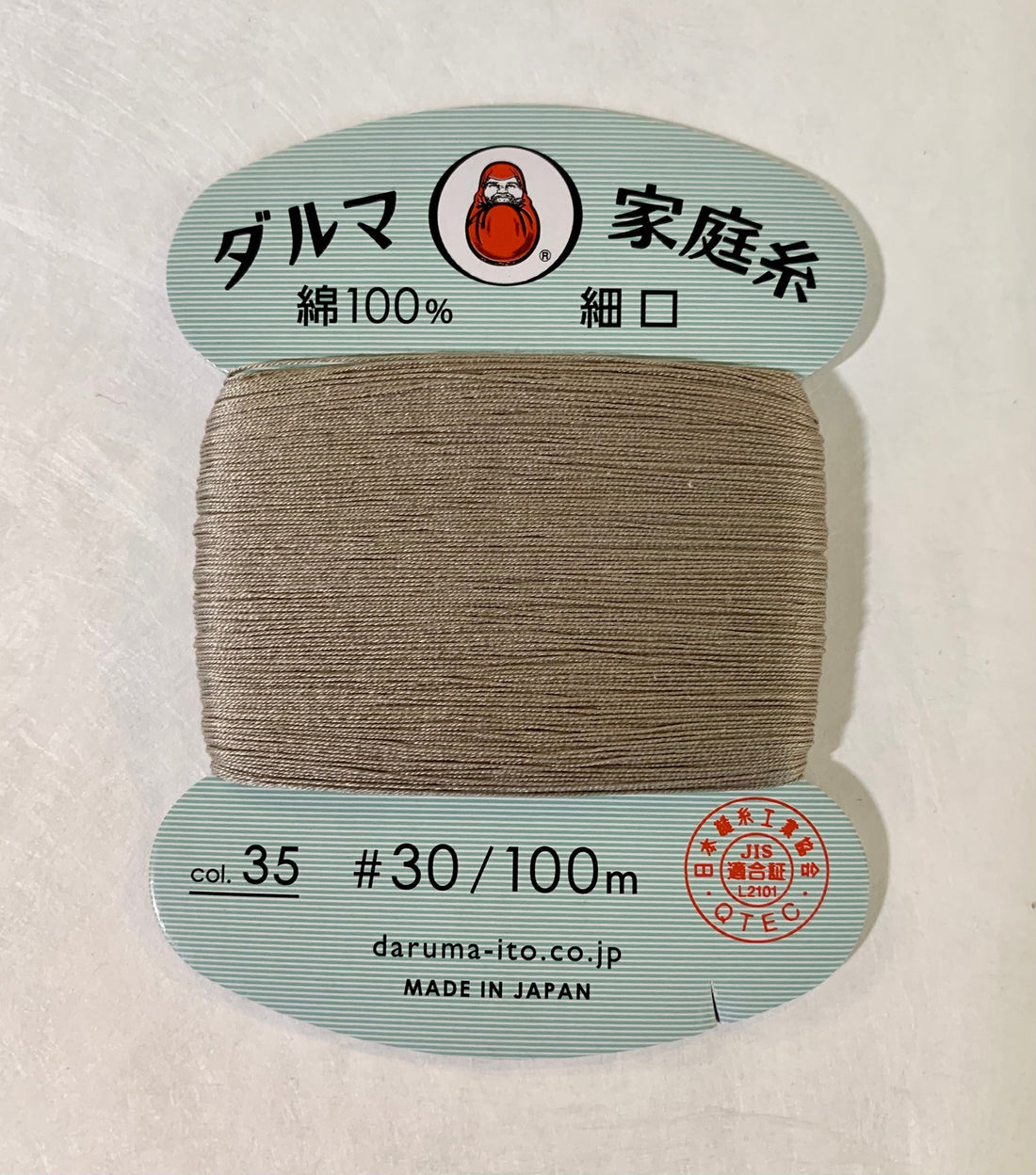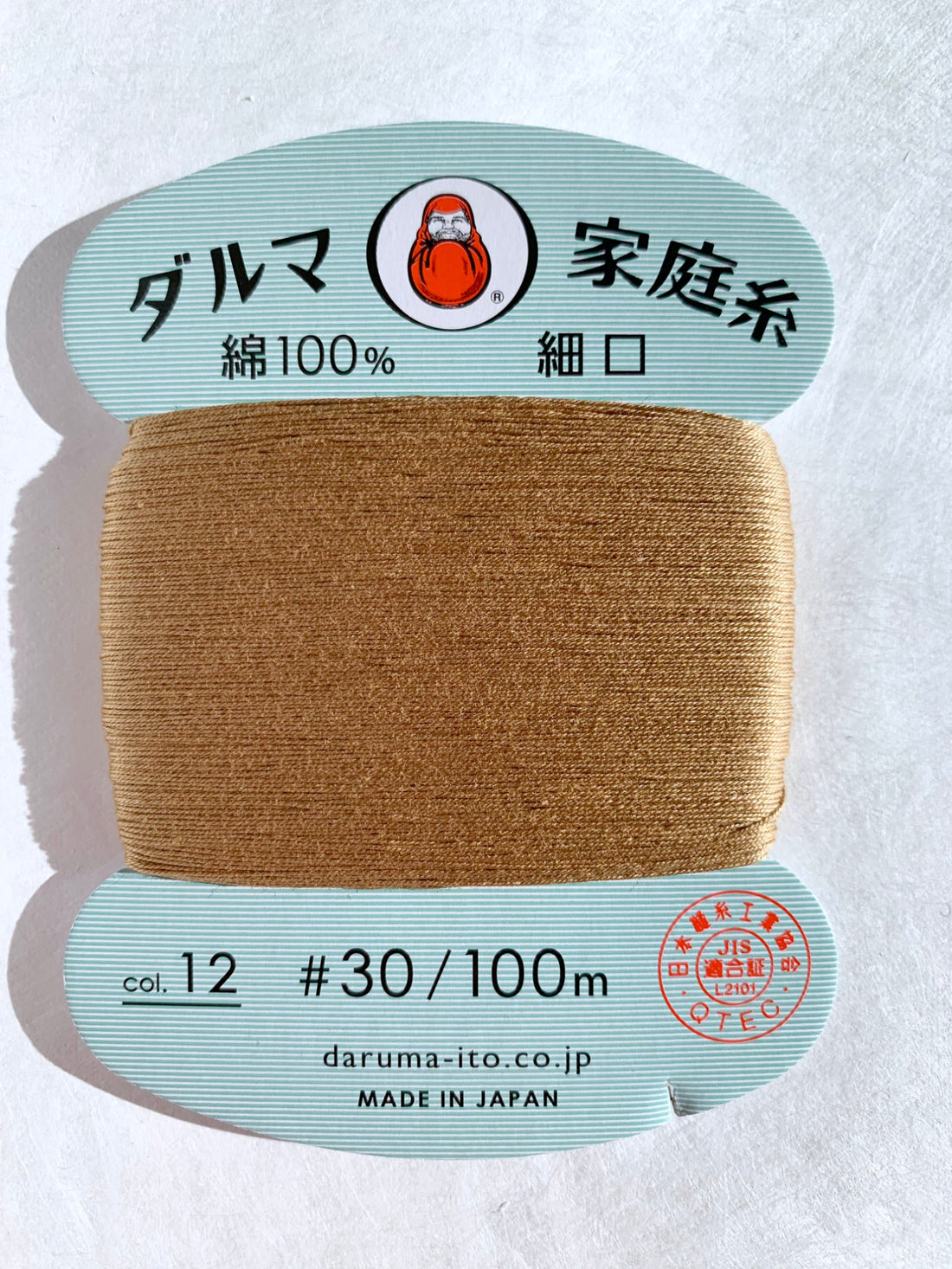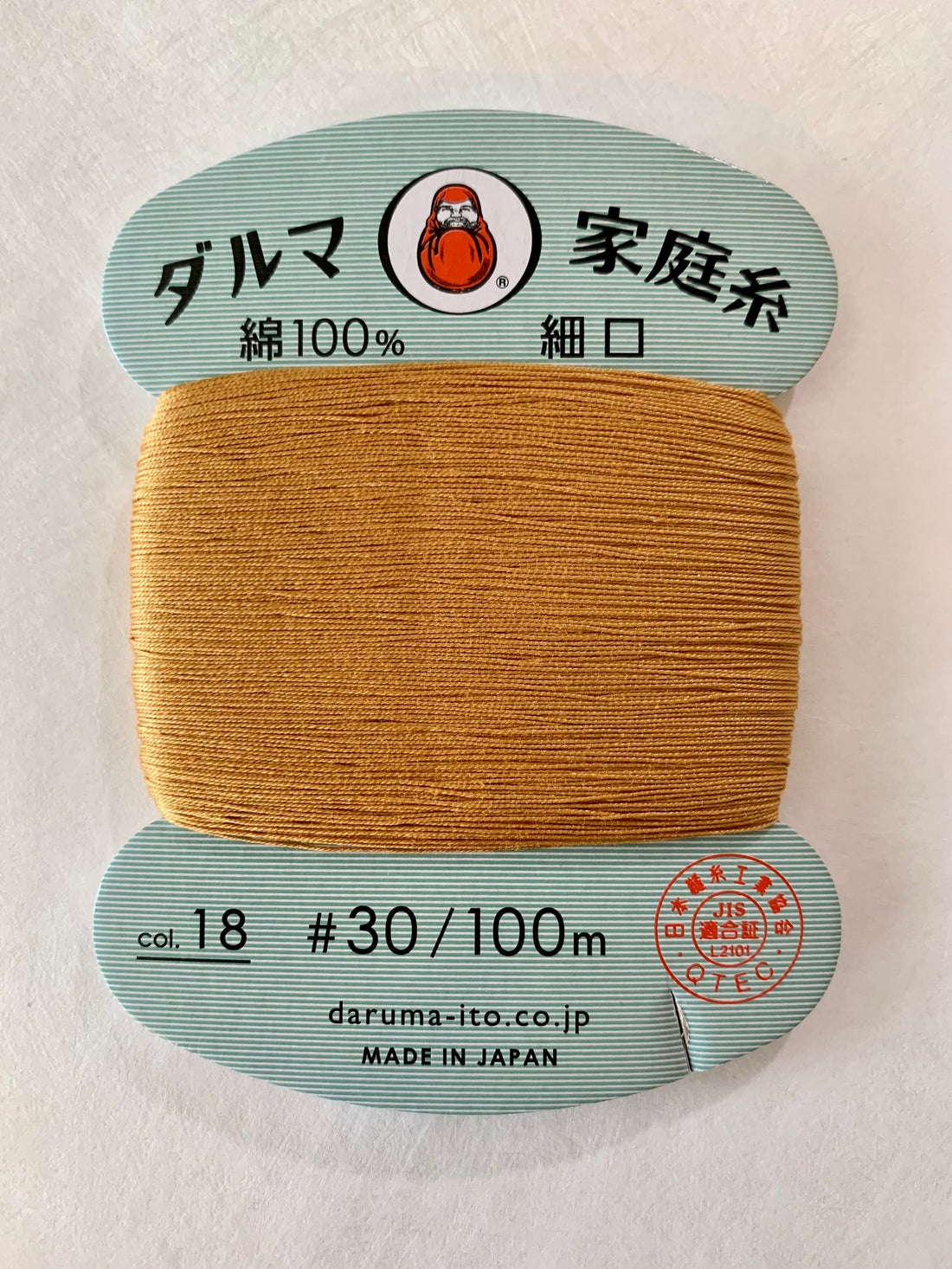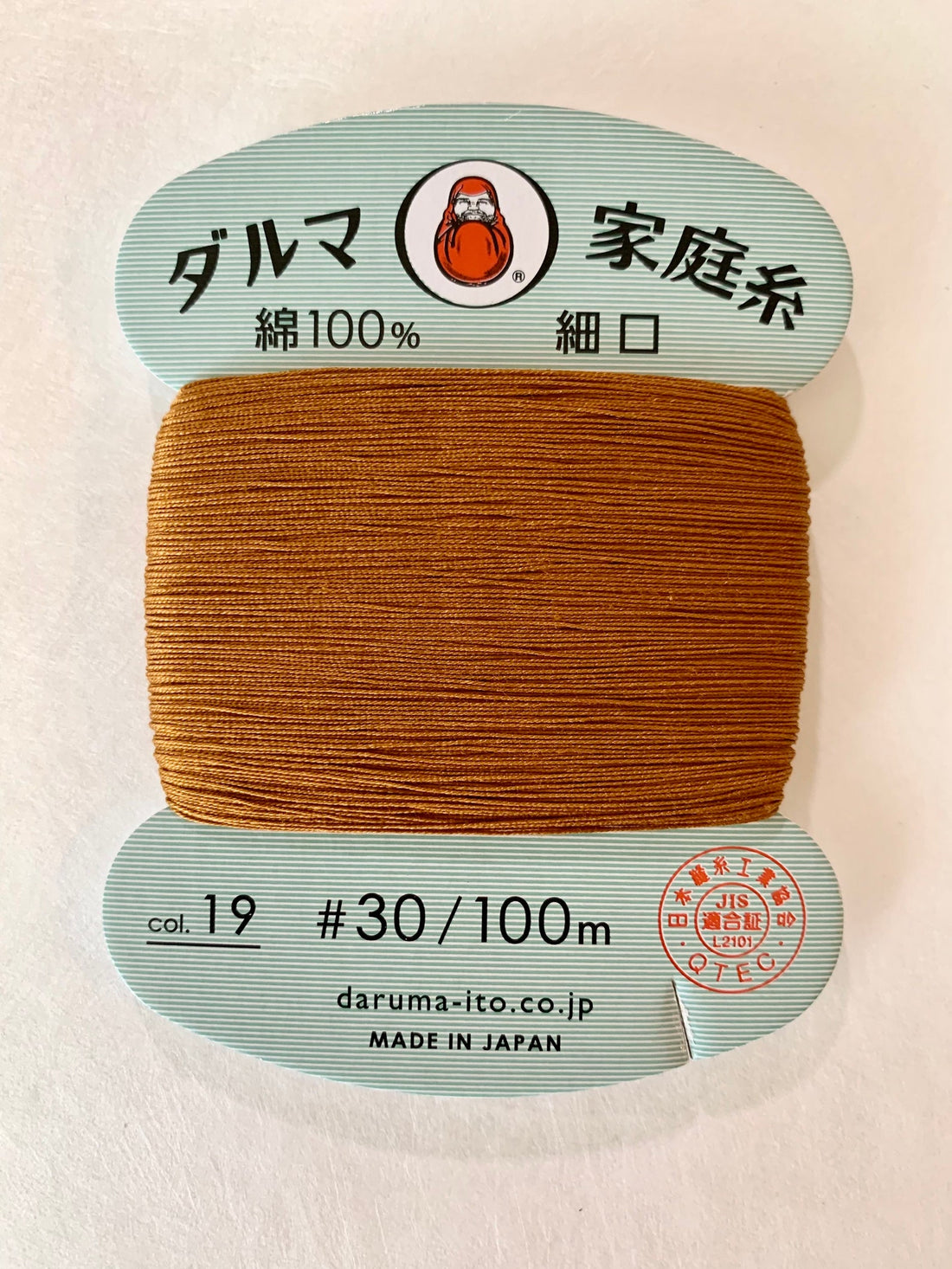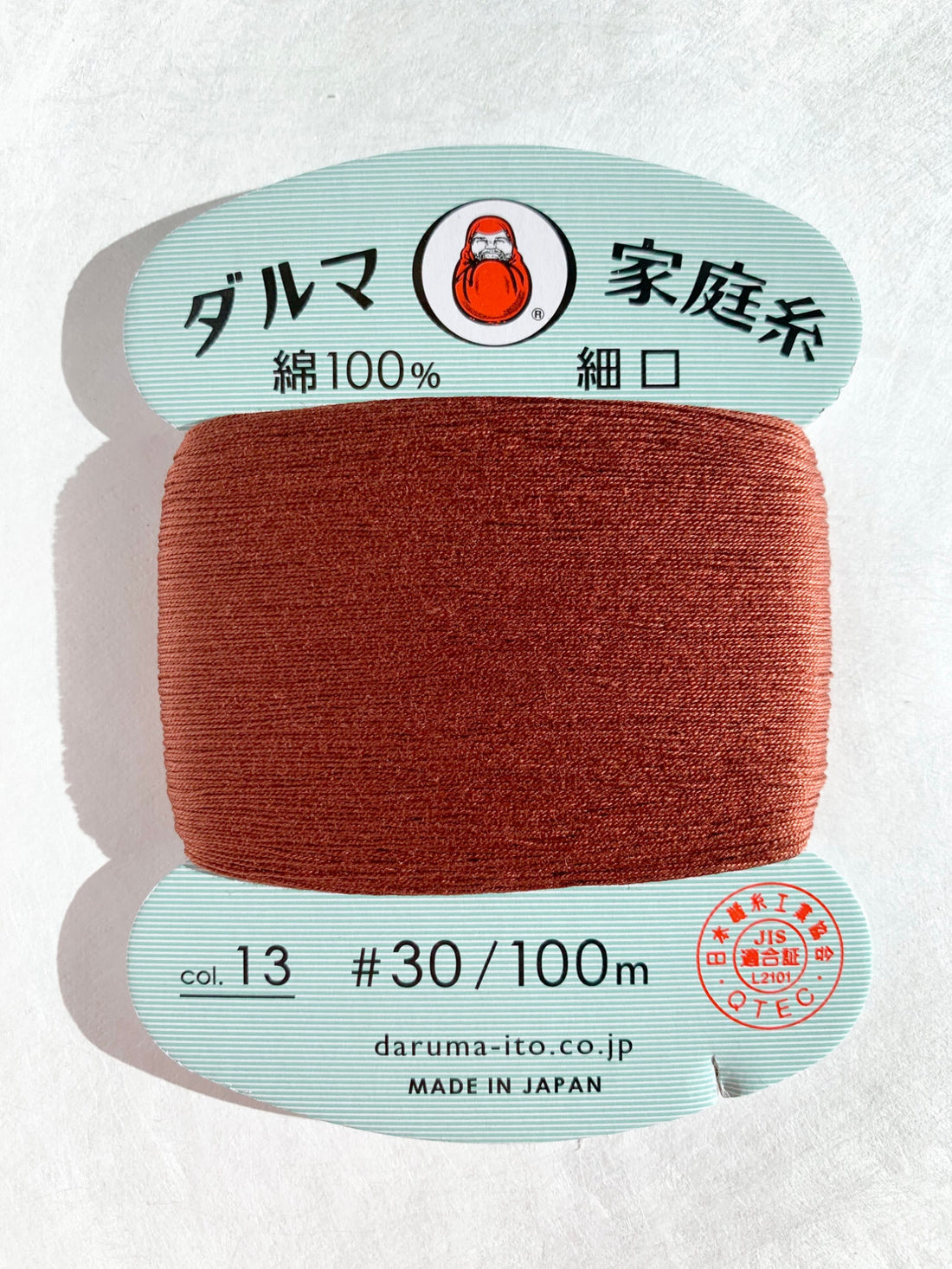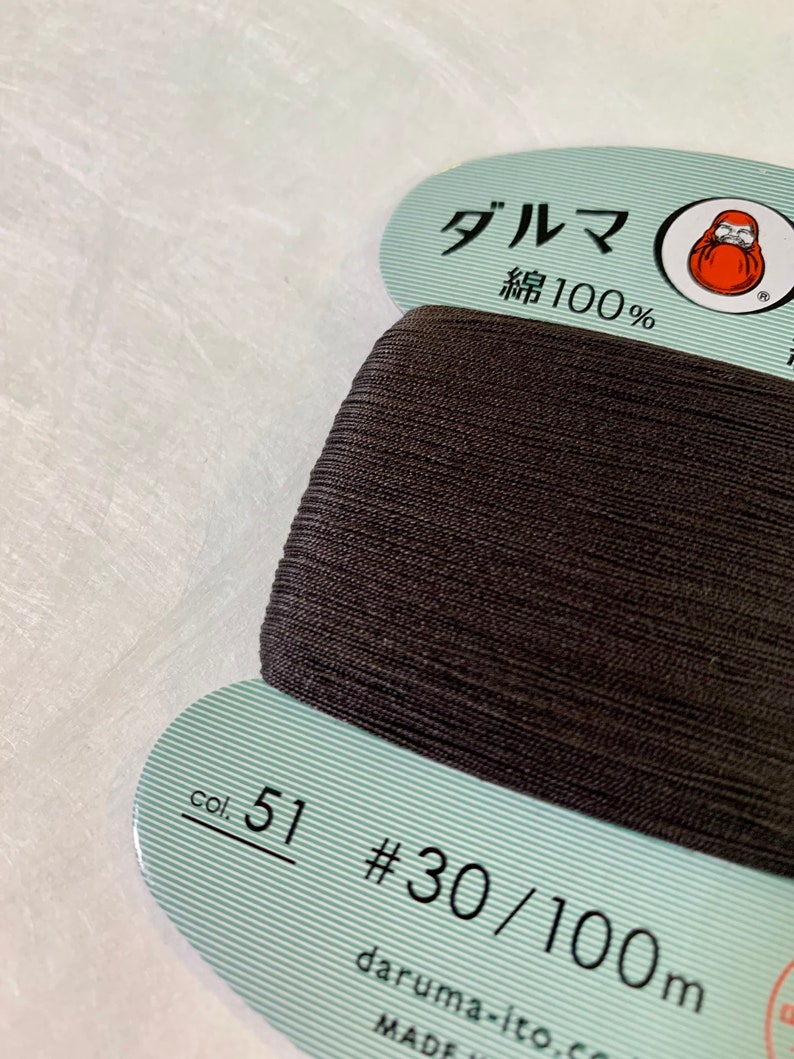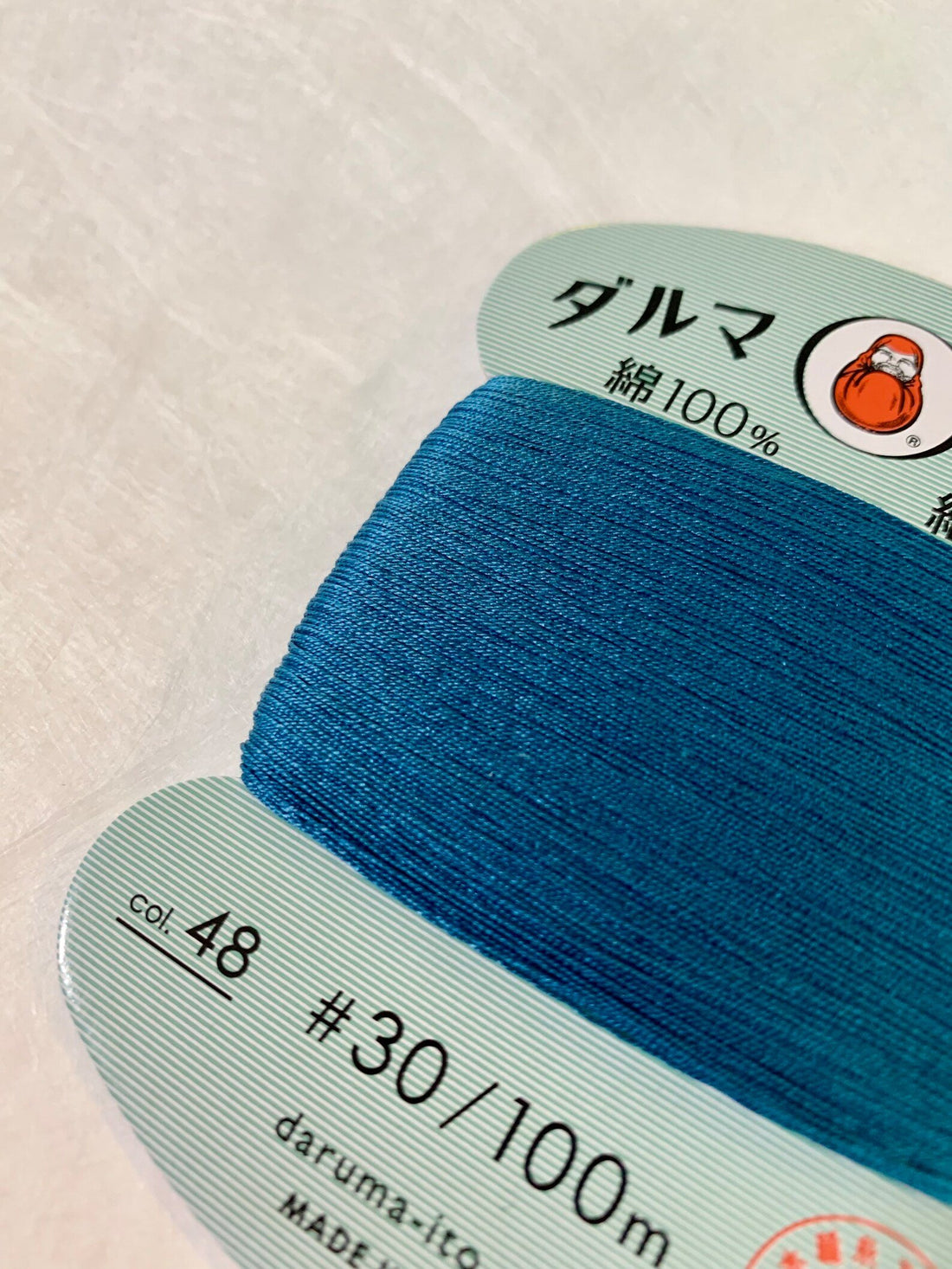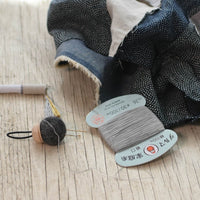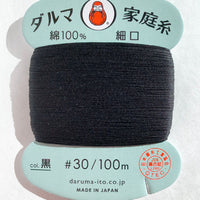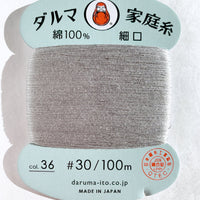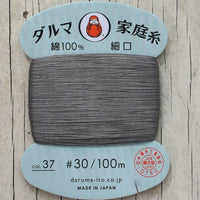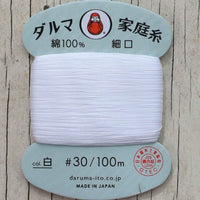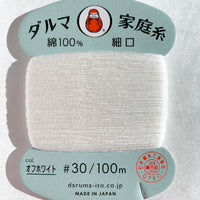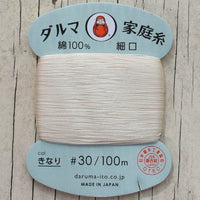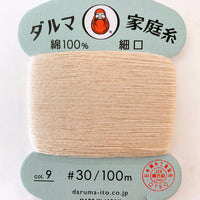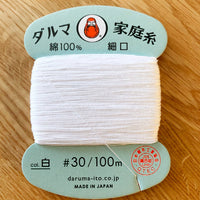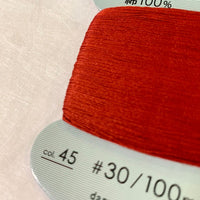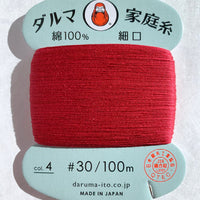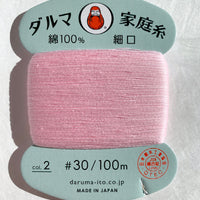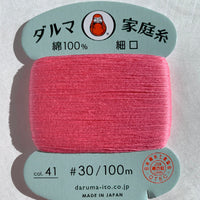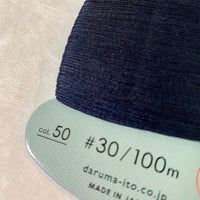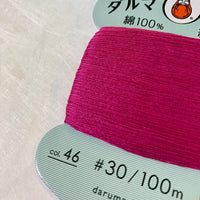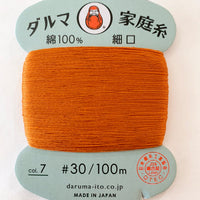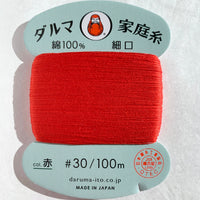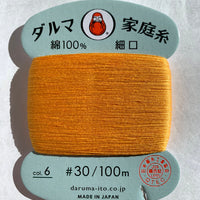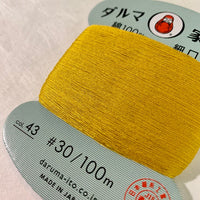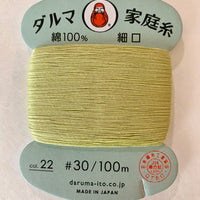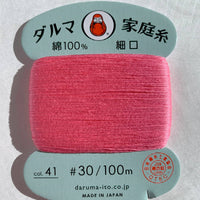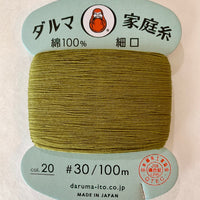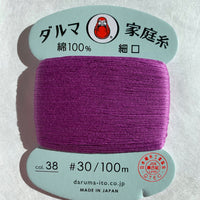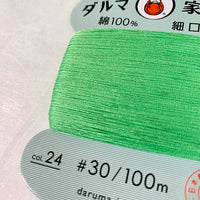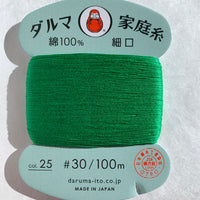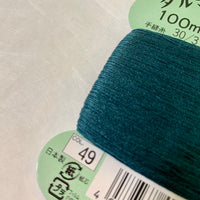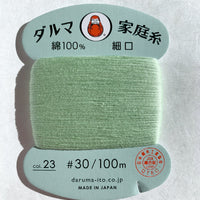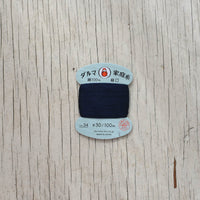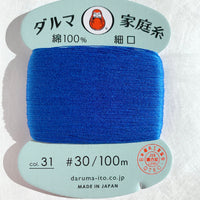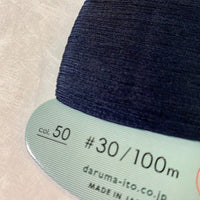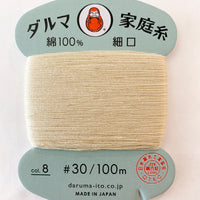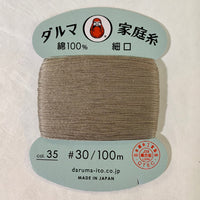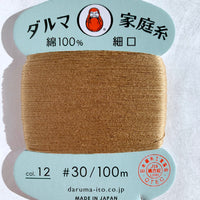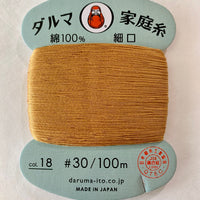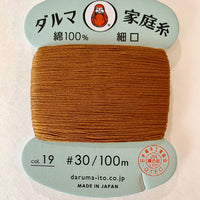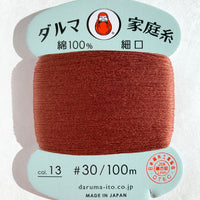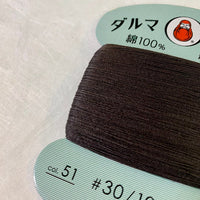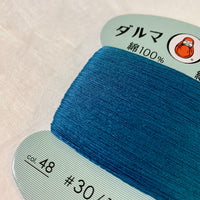 Daruma Sewing Thread, 30 wt
A versatile thread that is ideal for hand sewing, attaching buttons, and for general repairs. It can also be used for quilting and felt handicrafts. Doubled, it could be used for sashiko.
It's weight is 30, which is just a touch thicker than what you might know as typical thread for sewing machines (often 40 wt). 
The thread is very smooth and easy to sew because it has a beautiful luster, good coloring, and has very little fluff.

109 yds (100m) of #30 thread wound on a cardboard bobbin
100% cotton
Made in Japan
When choosing your color: please use the dropdown menu.