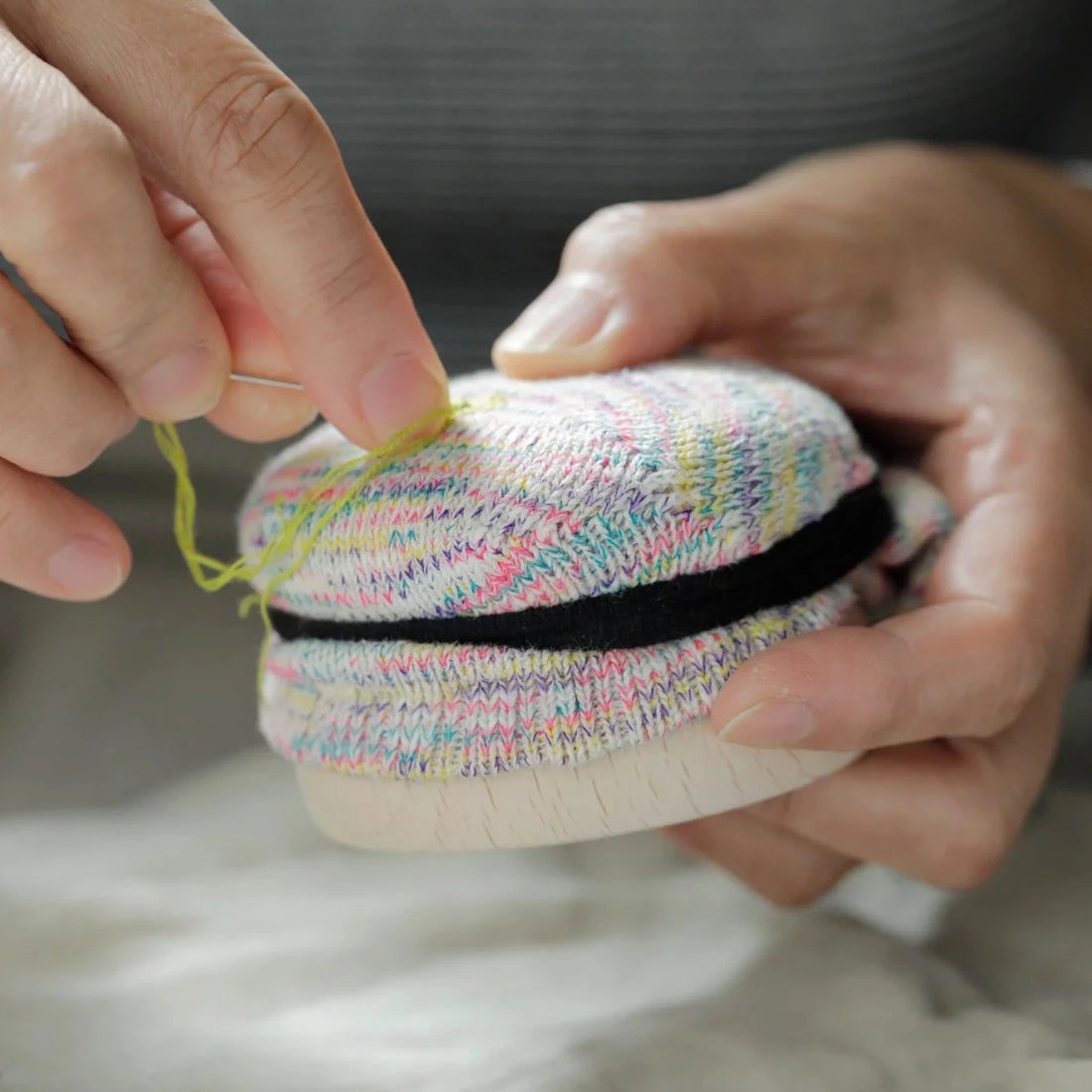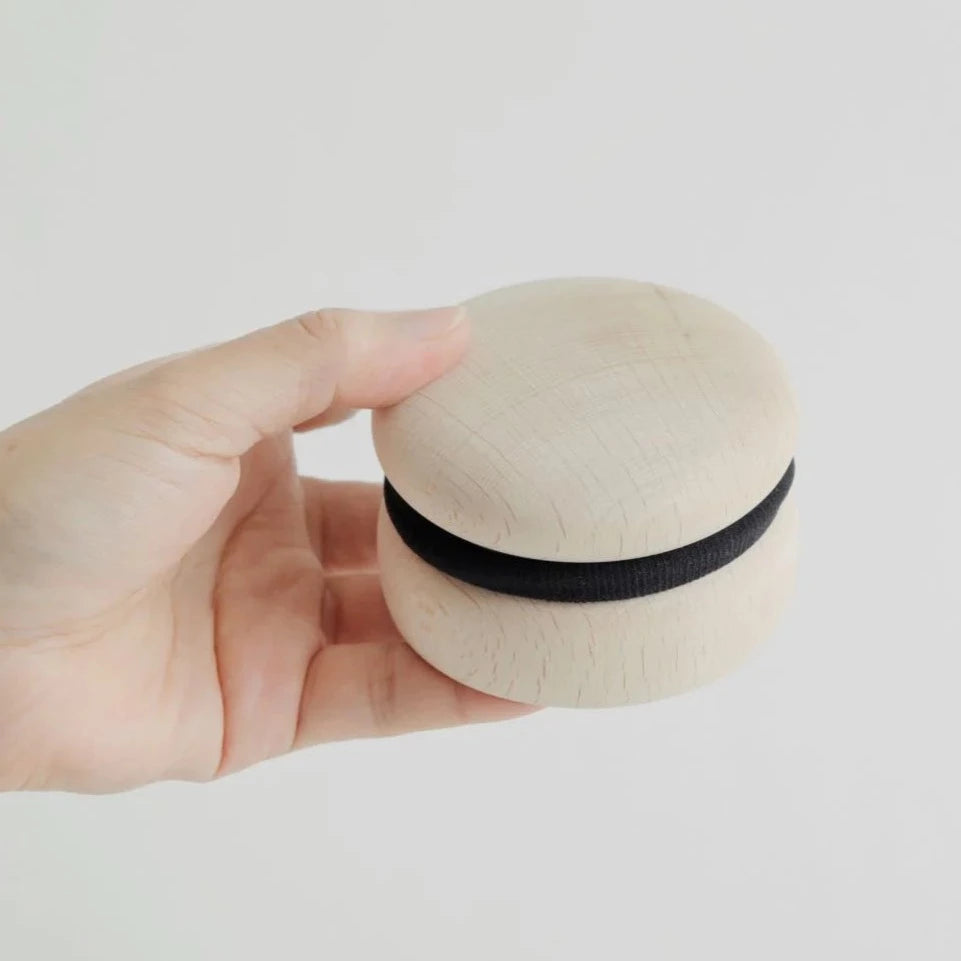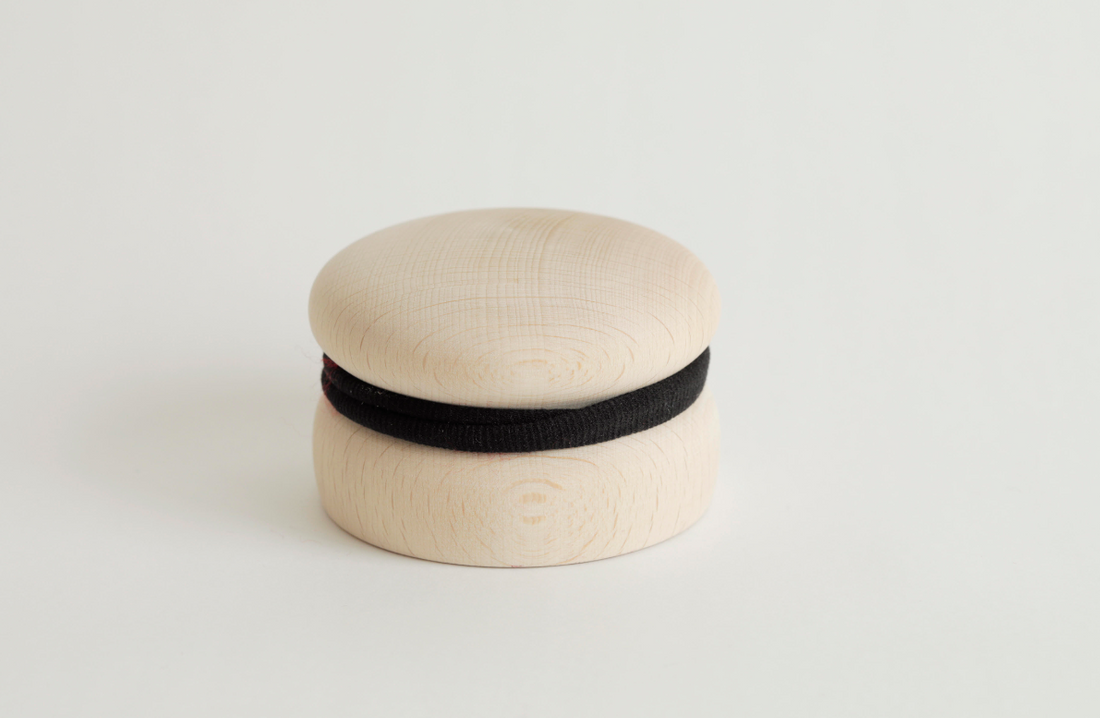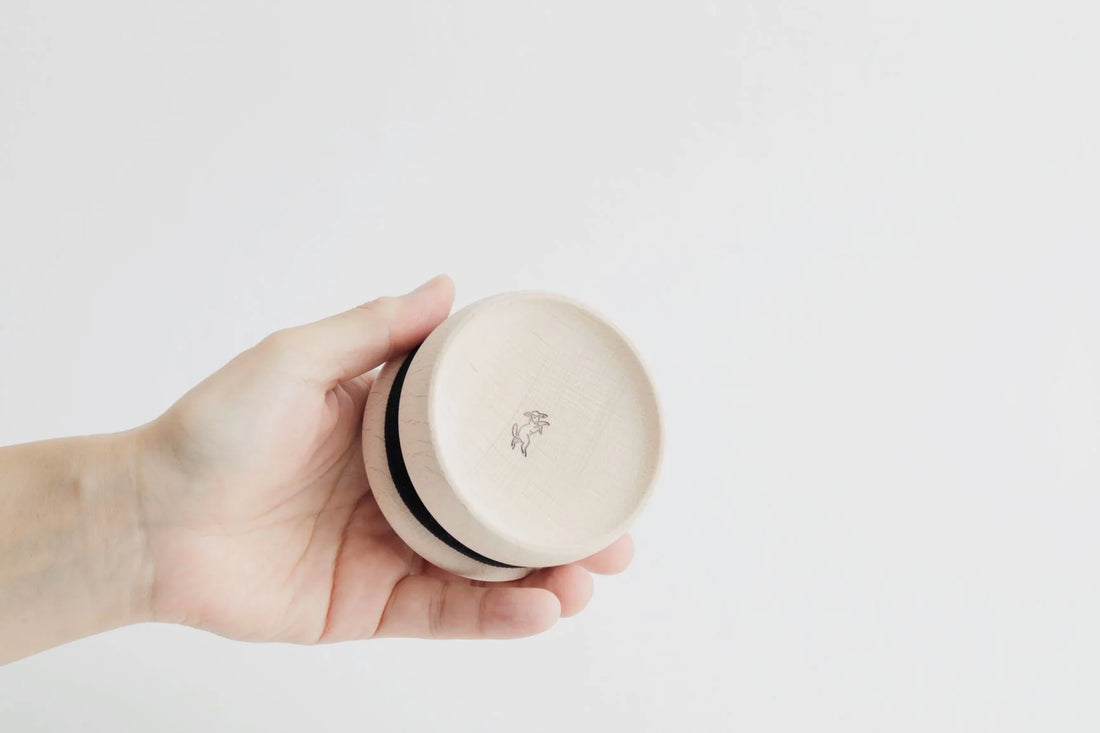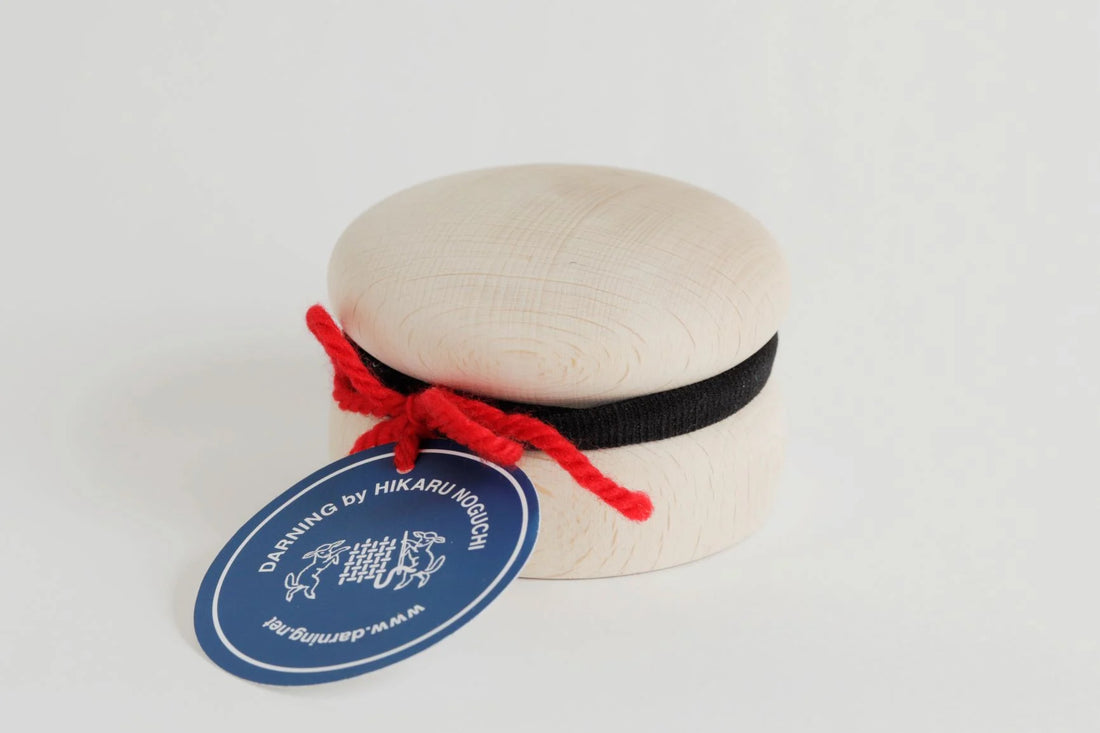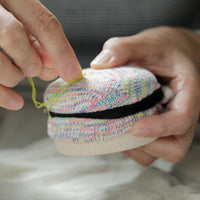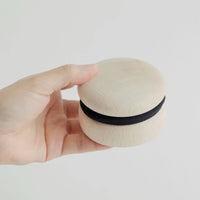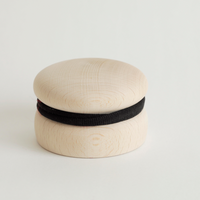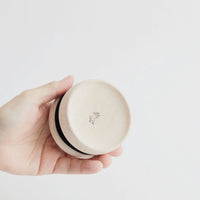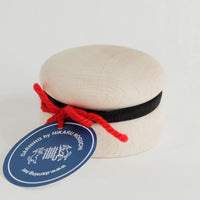 Darning Jellyfish with Stretch Holder
A jellyfish?!? What kind of darning ingenuity is this?
Hikaru Noguchi has designed and developed this darning tool with a detachable elastic ring, which is great for holding fabric in place. It's an innovative mashup of the domed top of a darning mushroom, the stability of her standing darning mushrooms, and the slim profile of her flat darning mouse (sadly, no longer in production).
It's called a jellyfish because it resembles the box jellyfish common to Japanese seas.
It is a beautiful and practical needlework tool. It's made of turned Beech wood, left unfinished so it's soft to the touch. It features the Hikaru Noguchi signature lamb emblem. 
Use it for darning knits or tucking in the back pocket of jeans to mend a hole.
Made in Japan