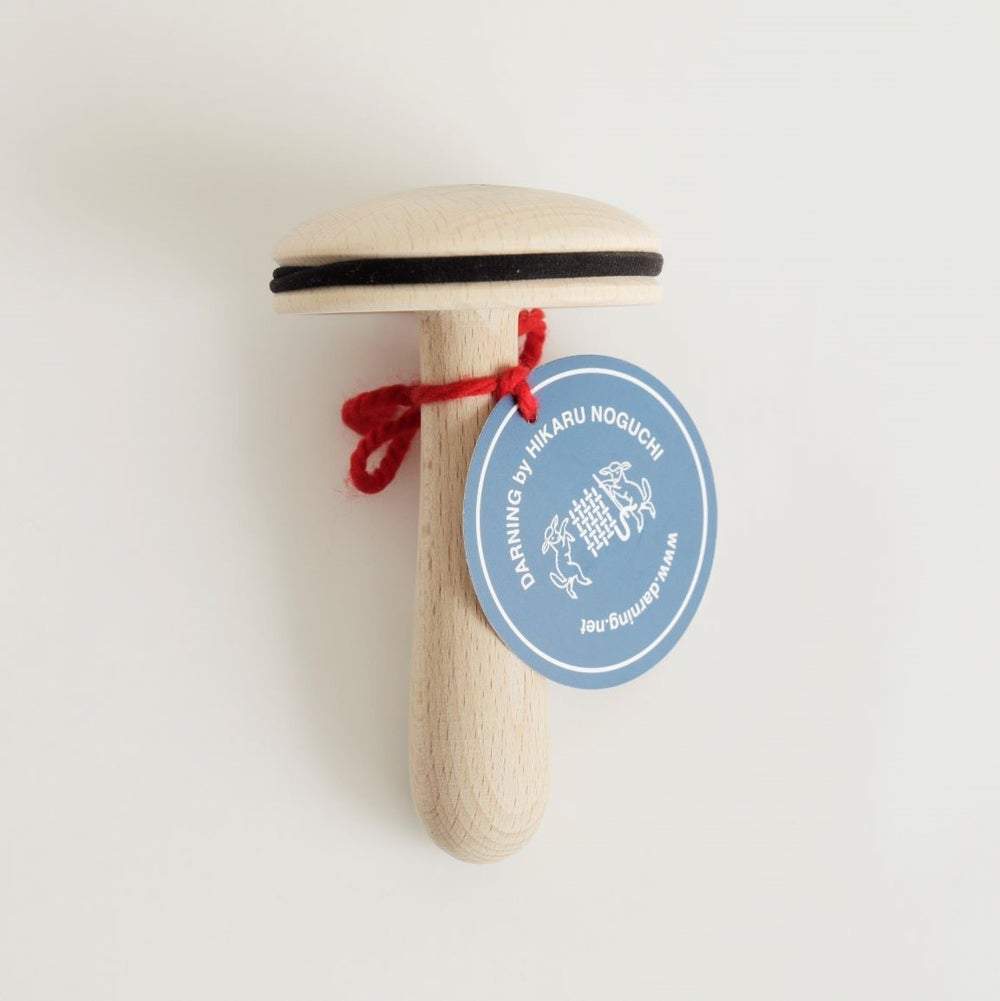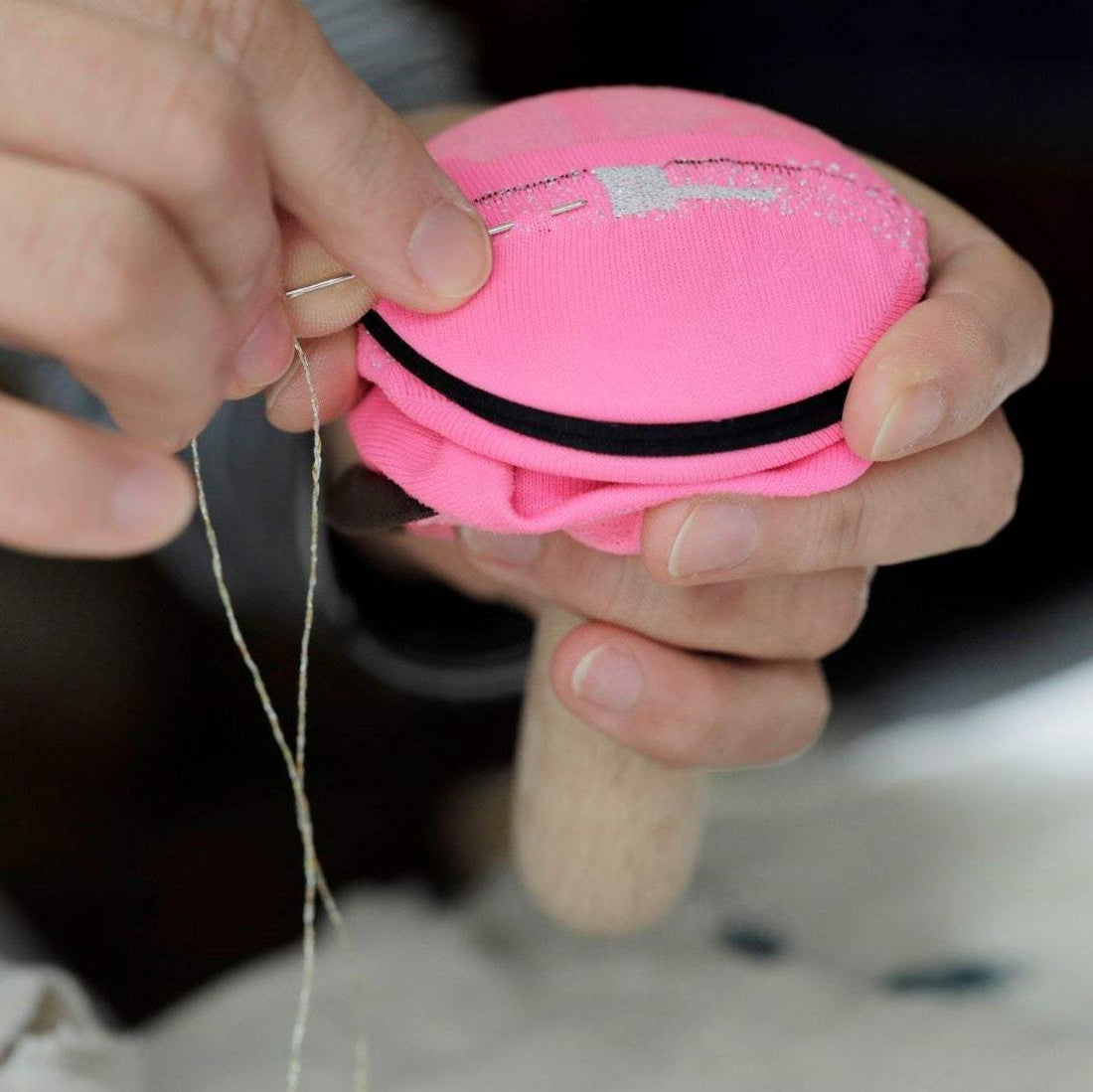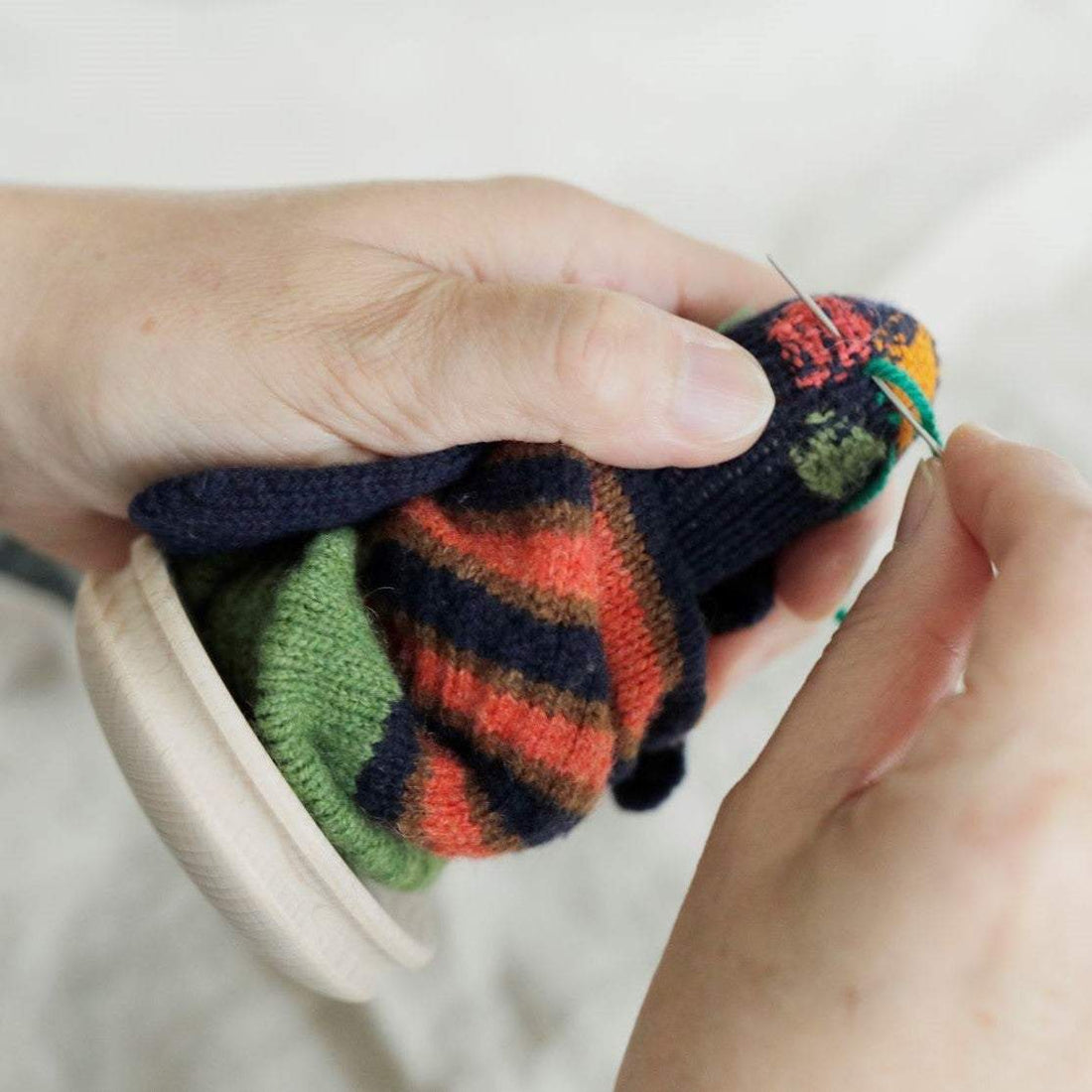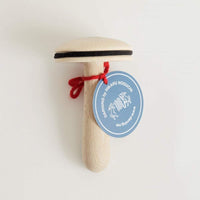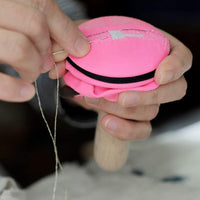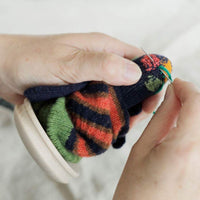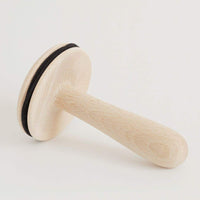 Darning Mushroom with Stretch Holder
Hikaru Noguchi has designed and developed this darning mushroom with a detachable elastic ring, which is great for holding fabric in place. This mushroom has a thinner base that can be used for darning gloves, corners of bags, and other difficult-to-reach places.
It is a beautiful and practical needlework tool. It's made of turned Beech wood, left unfinished so it's soft to the touch.
It features the Hikaru Noguchi signature lamb emblem. 
Dimensions: 4.75" tall and the head is 2.75" wide
Consider this book by Hikaru Noguchi, the darning mushroom's designer, for ideas how to use the tool. 
Made in Japan