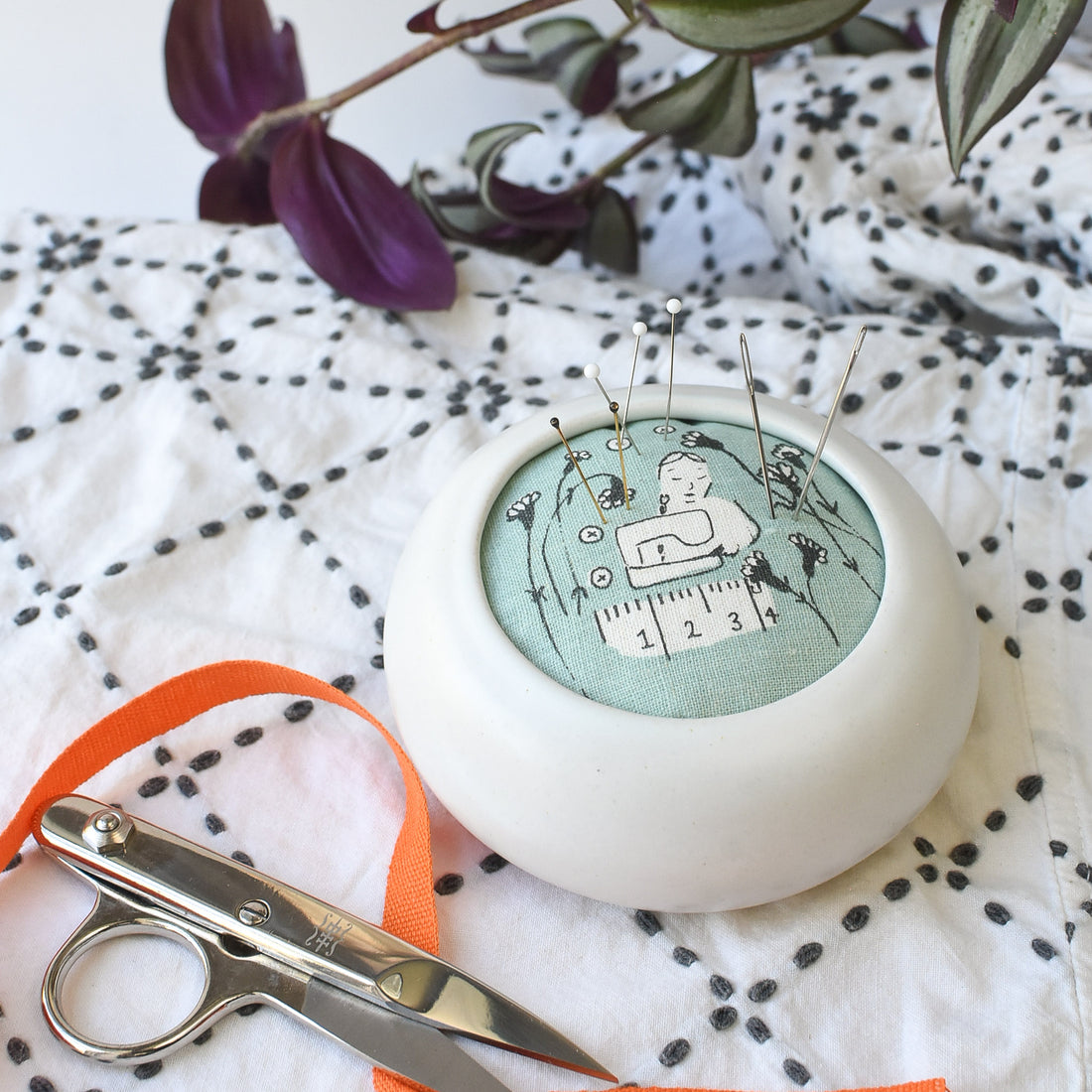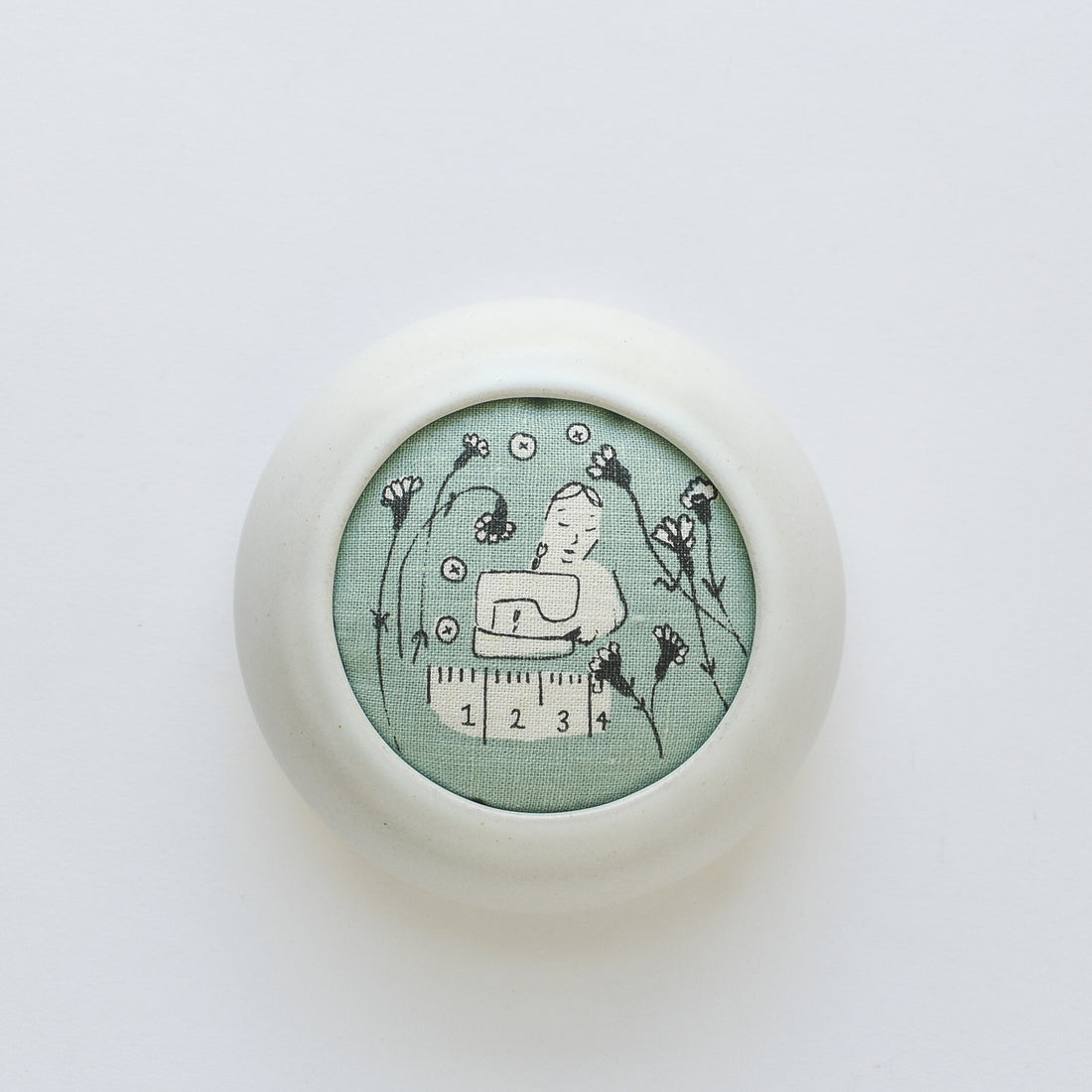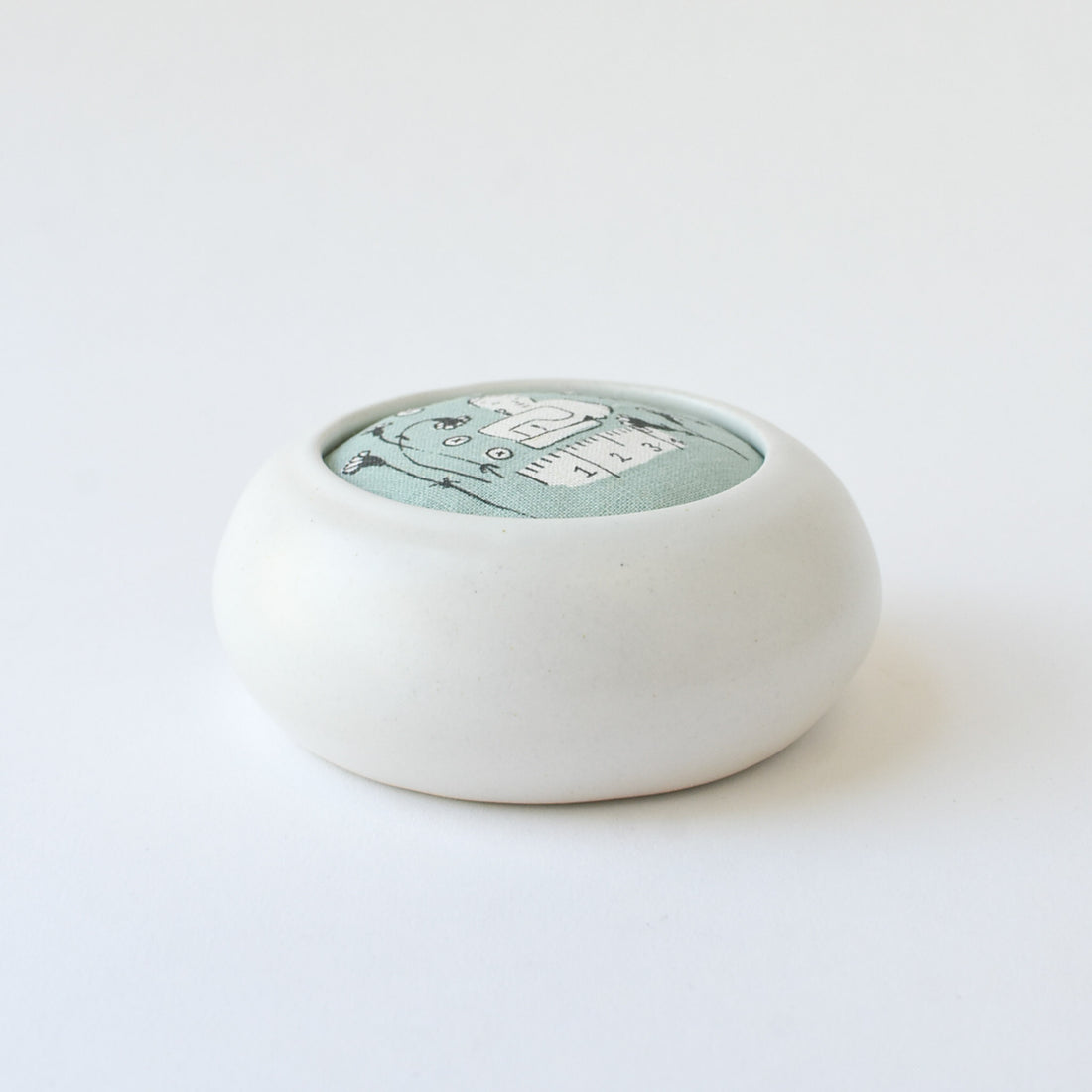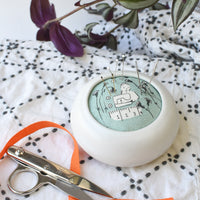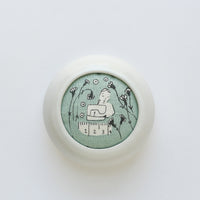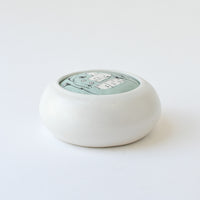 Quintessential Pin Cushion, Teal dressmaker
The Quintessential Pin Cushion features a hand-thrown ceramic base. The cushion is made using hand-printed, organic cotton and hemp fabric from Sara Parker Textiles. The cushion features a satchel filled with organic buckwheat, which sits atop a pillow of organic raw cotton fiber.
The Quintessential Pincushion is the one and only pincushion you will ever need. Beauty and function are perfectly balanced in this sewing room essential.
Dimensions: Vessel: approximately 9.75 cm x 4 cm. Cushion: approximately 7 cm in diameter.
Each pincushion is truly one-of-a-kind as every component is made by hand. Please be aware that dimensions and pattern placement will vary slightly on each one.
Made in Athens, Georgia