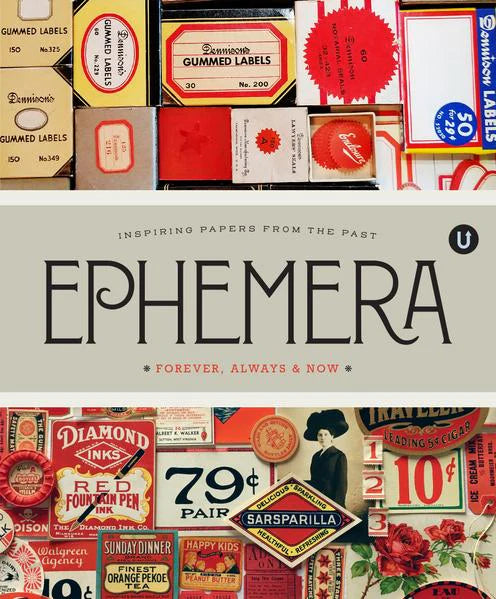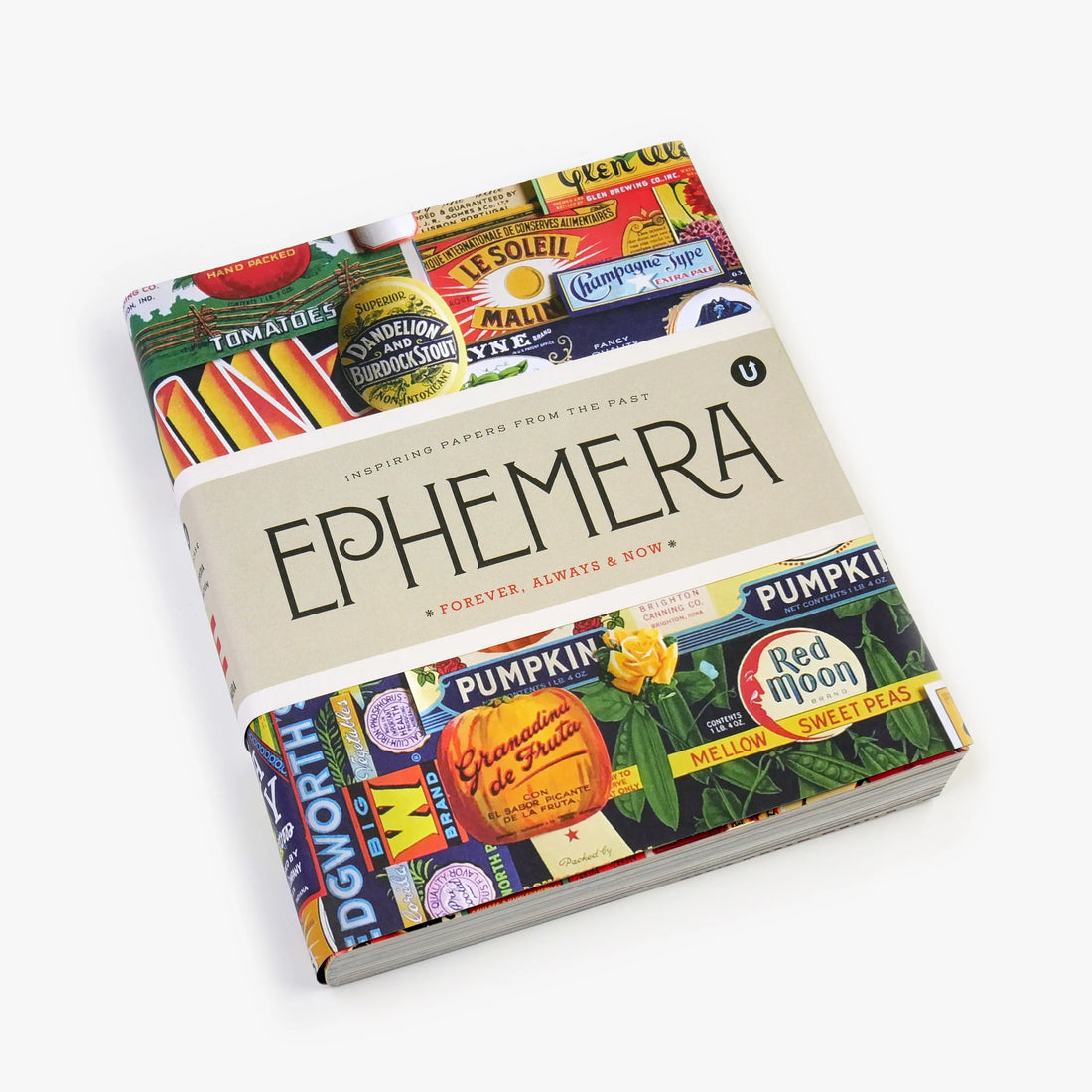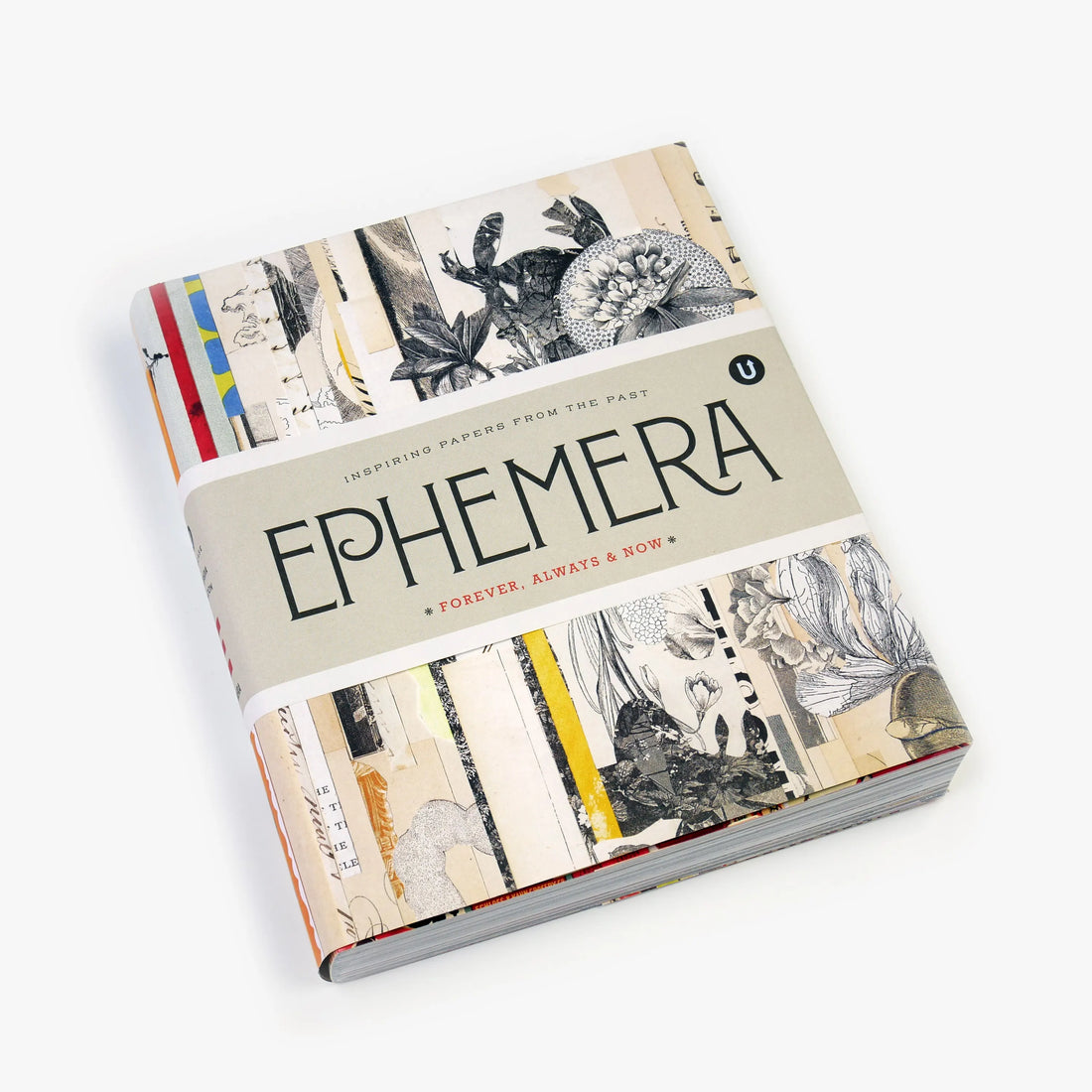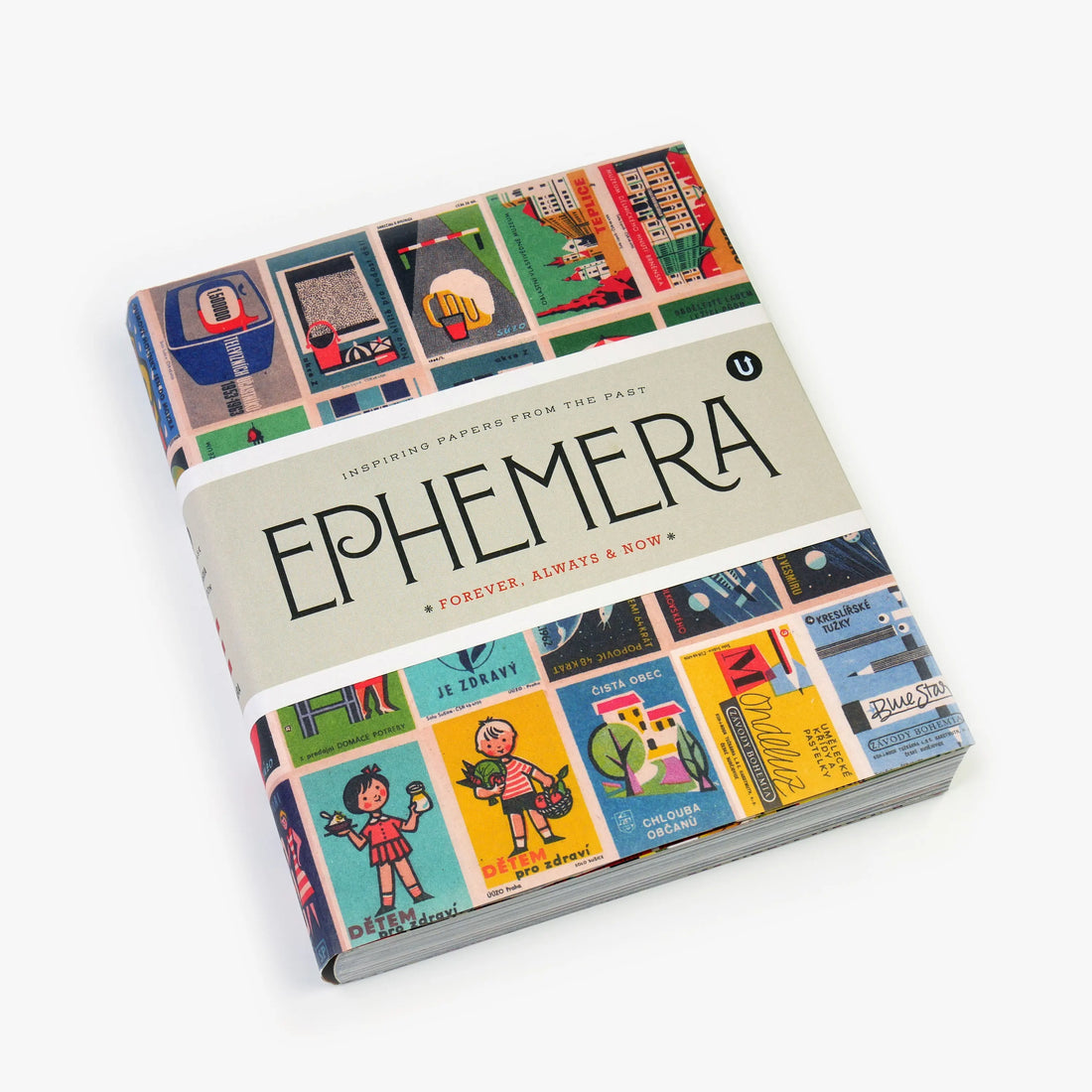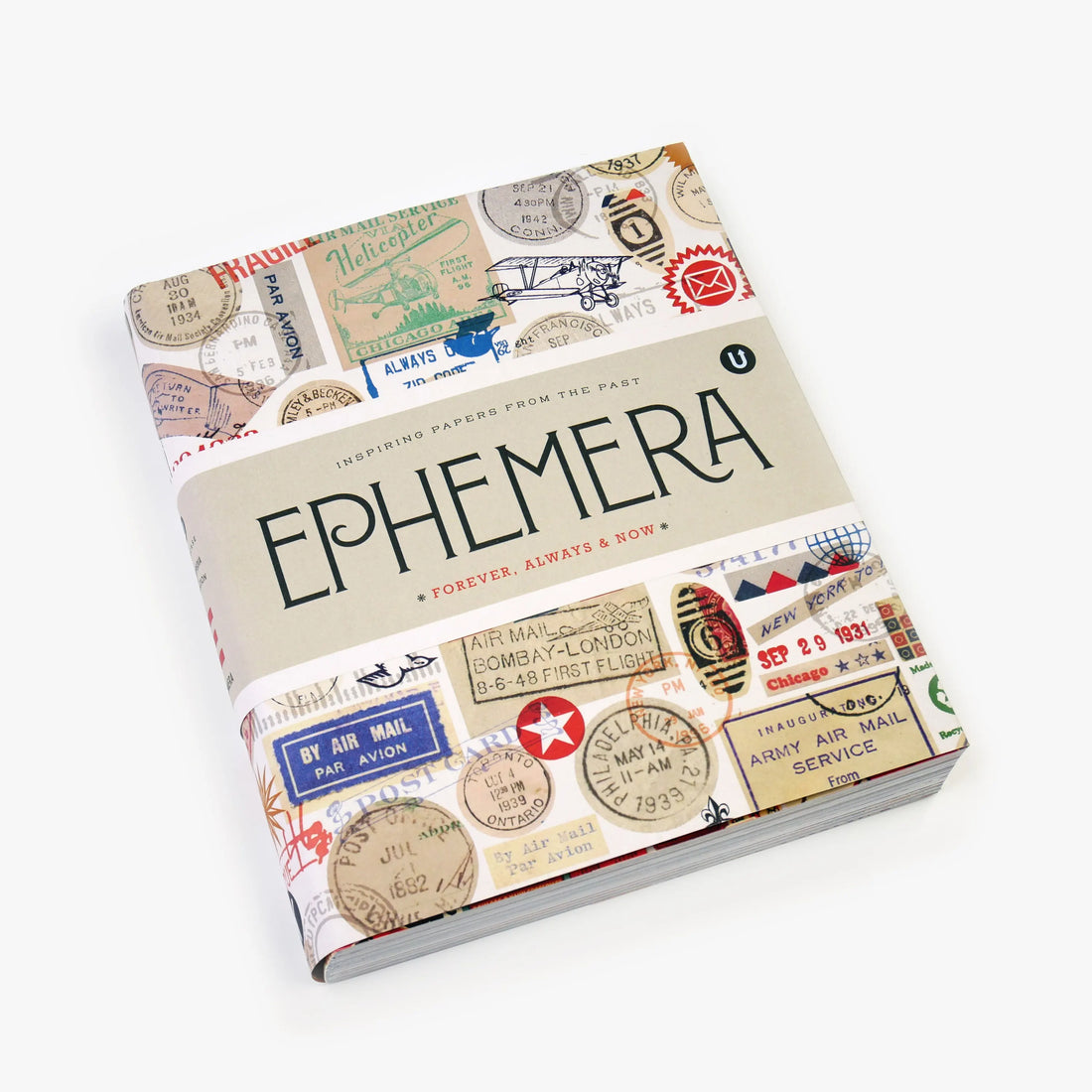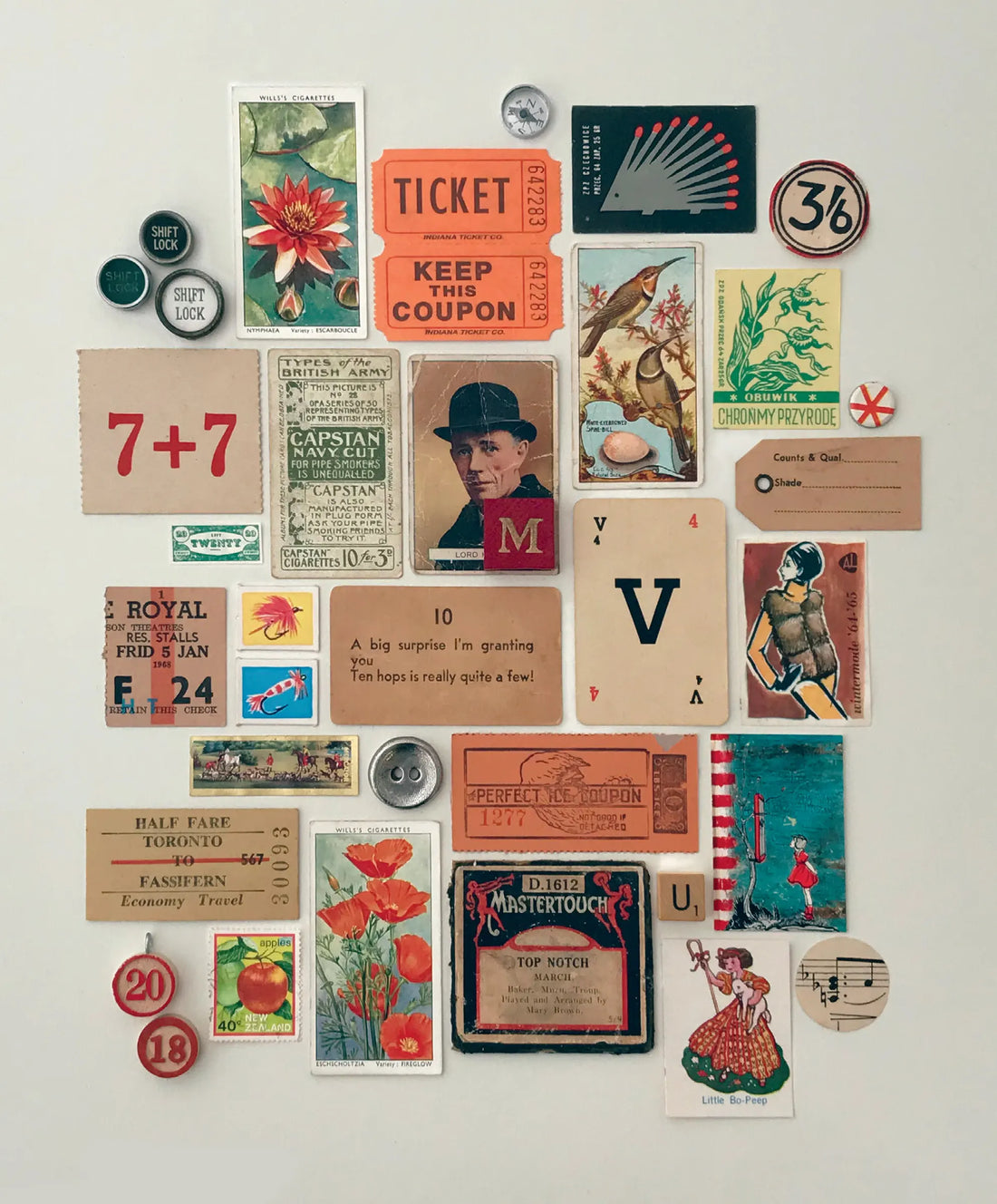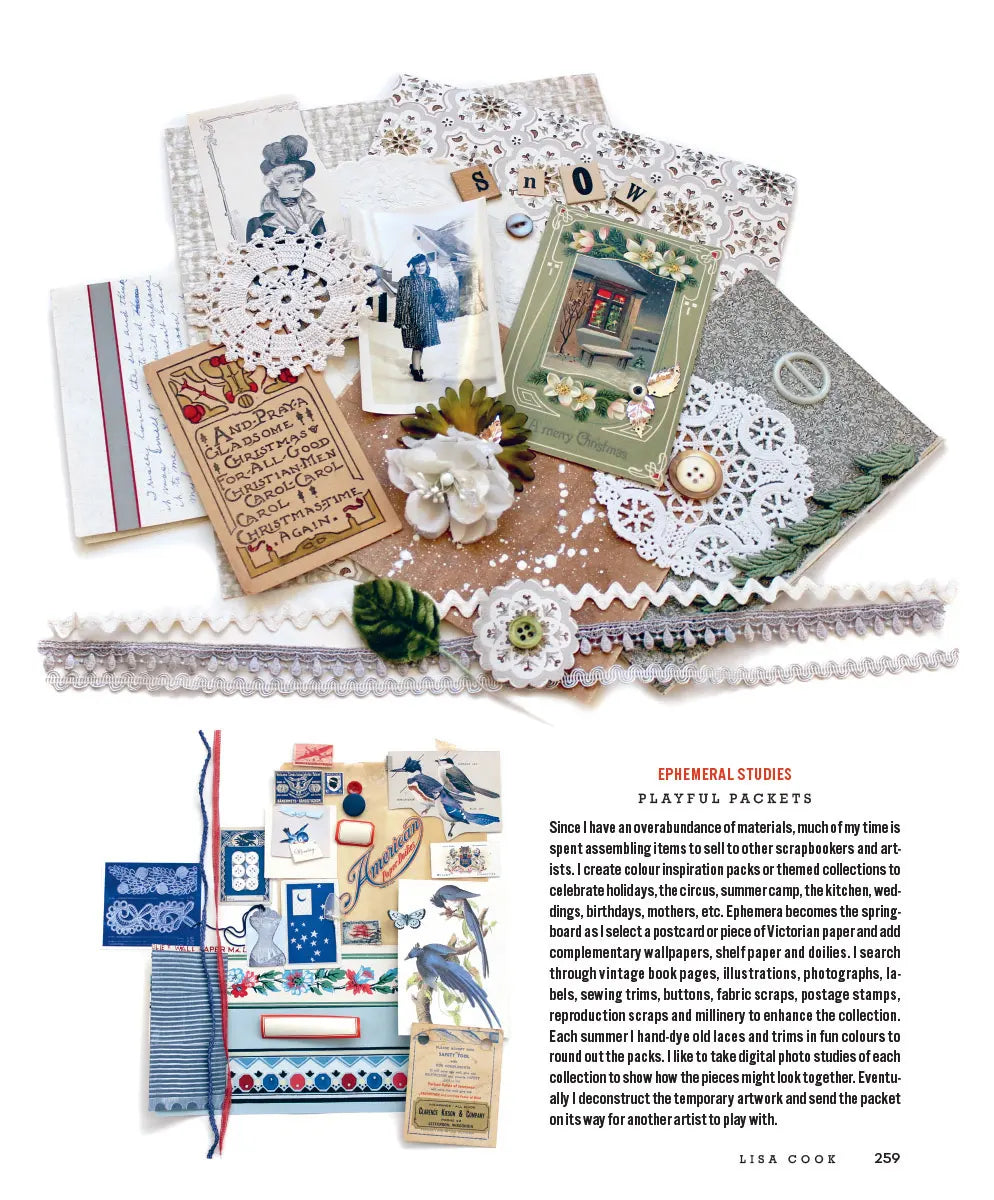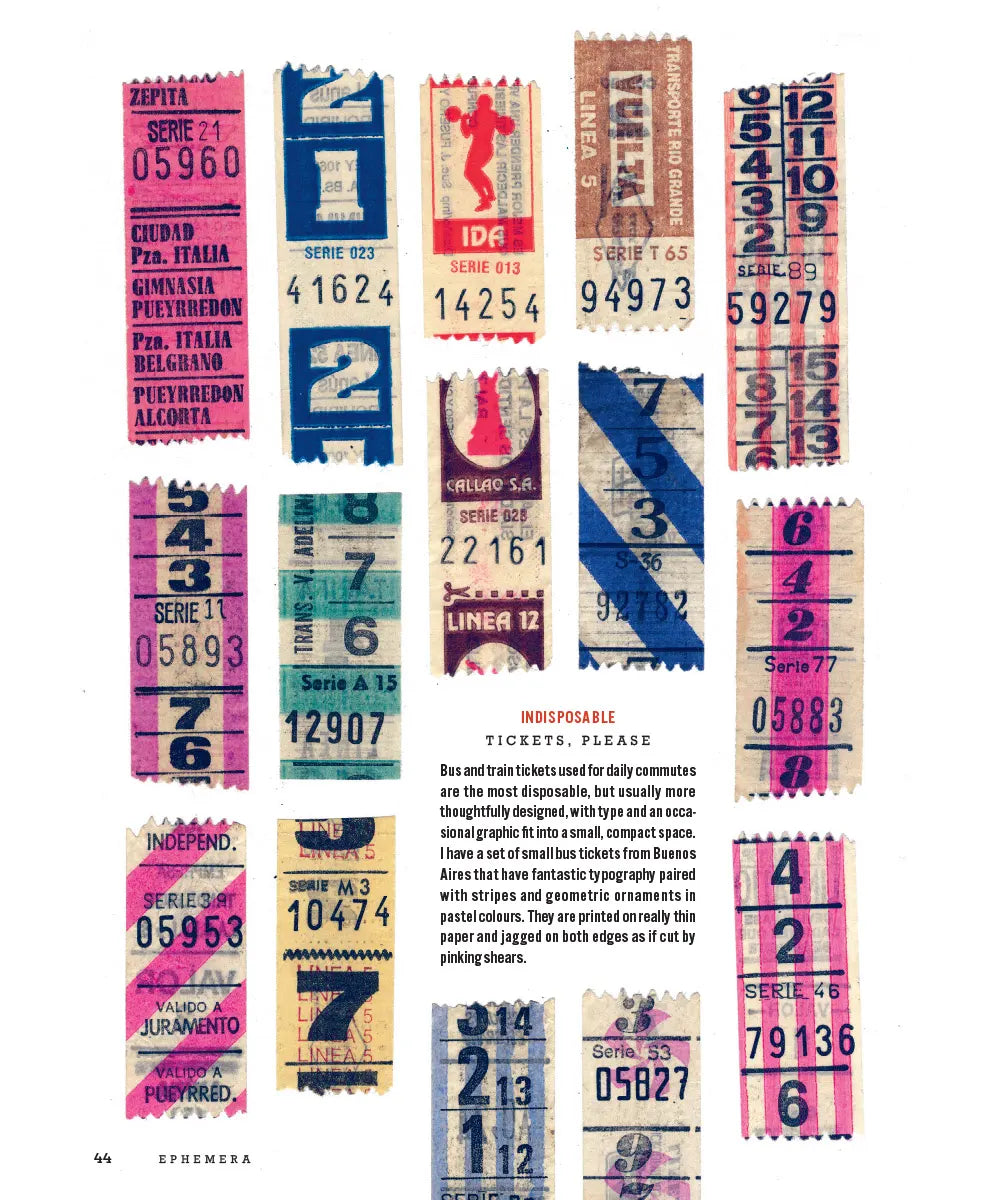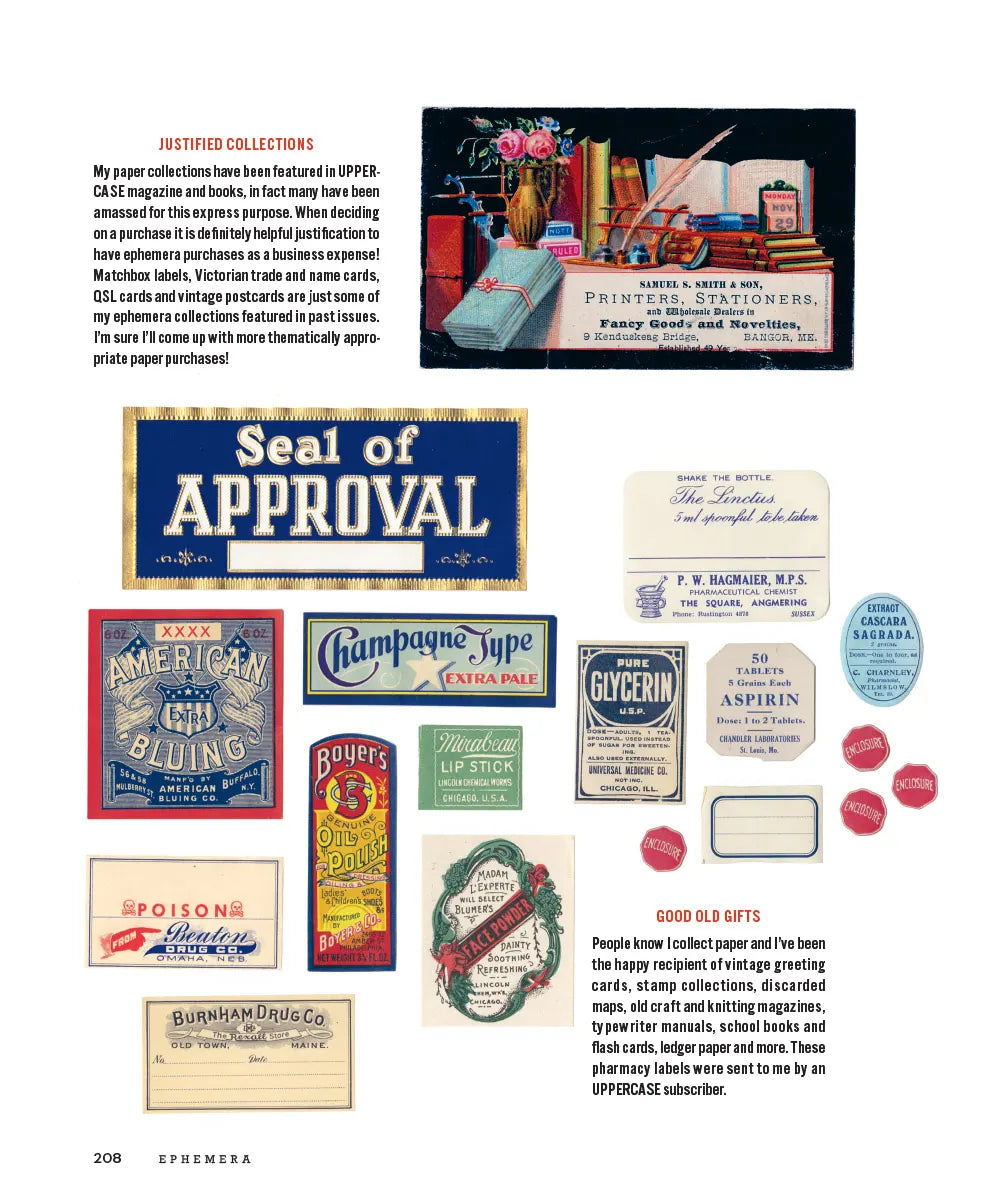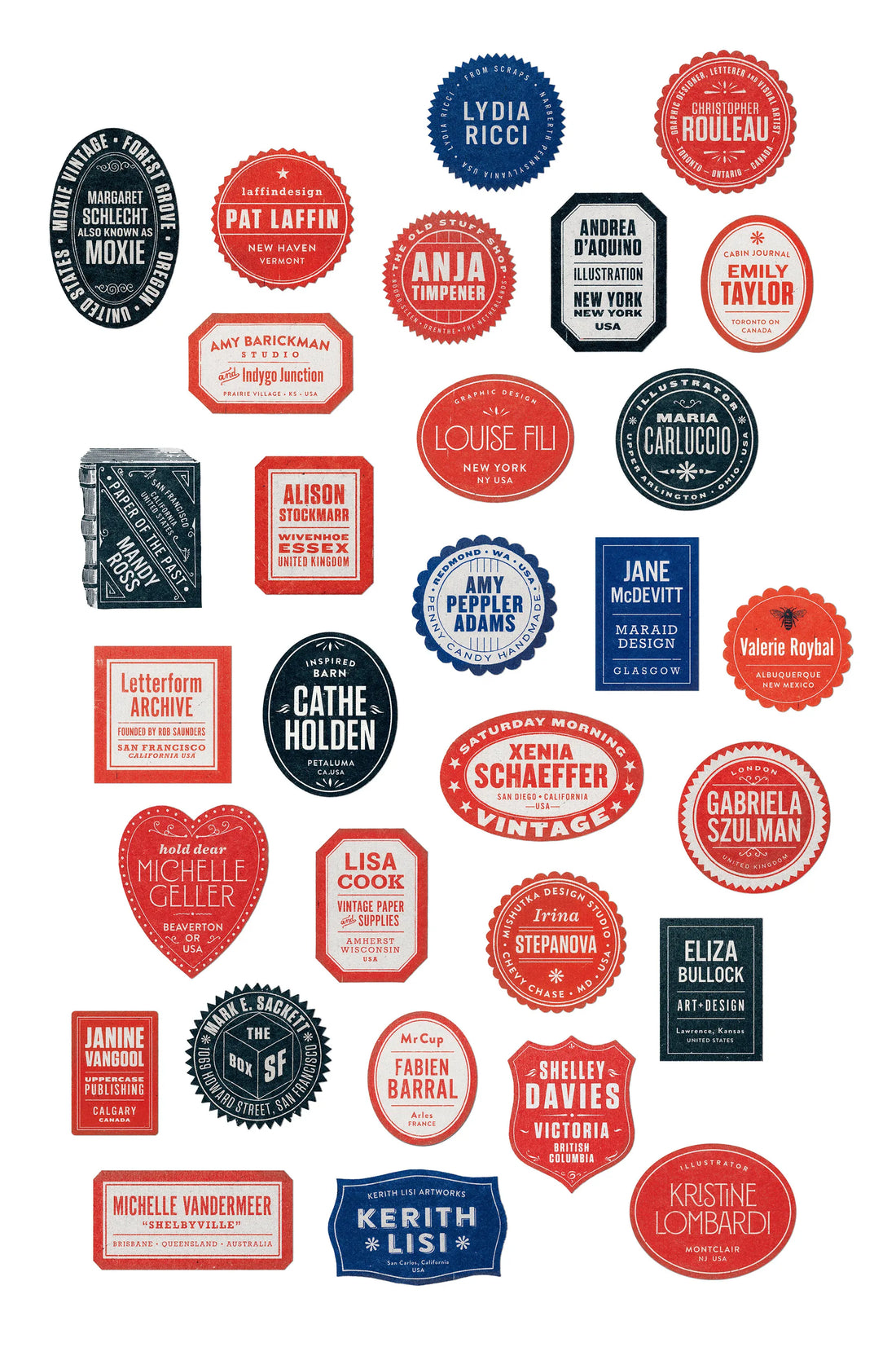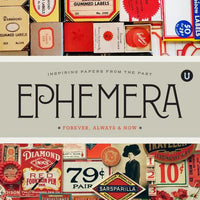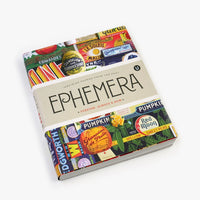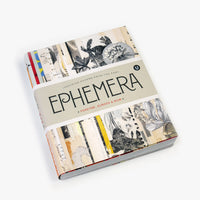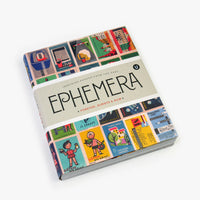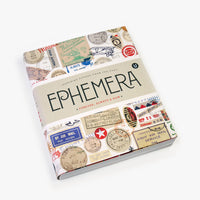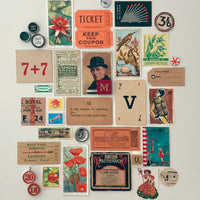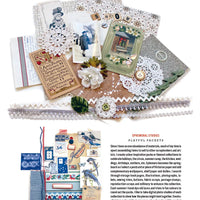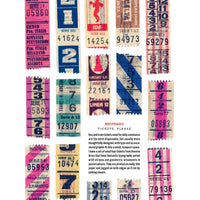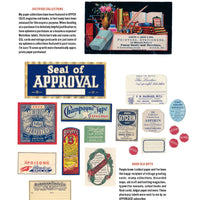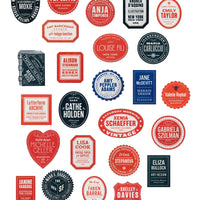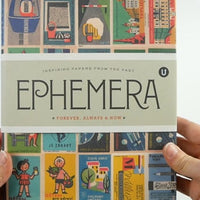 Ephemera is Volume E in the UPPERCASE Encyclopedia of Inspiration. This 448-page book features gorgeous and inspiring collections of vintage ephemera along with profiles of 30 creatives who make art and business through their collections. Collage artists, illustrators, type designers, graphic designers, creative entrepreneurs and more!  
This Encyclopedia of Inspiration series is inspired by an old-fashioned way of looking at books. Ephemera is about indulging in the tactile and emotional quality of print and paper—and appreciating that even the smallest example of print on paper can last, so long as someone loves it.

This is a reprint of the book originally released in 2019. It is exactly the same and will include the removable dust jackets and bellybands shown below.
Ephemera has a dust jacket that can be folded to reveal one of four designs. Keep the jacket around your book or use it for gift wrap, collages or other creative projects.