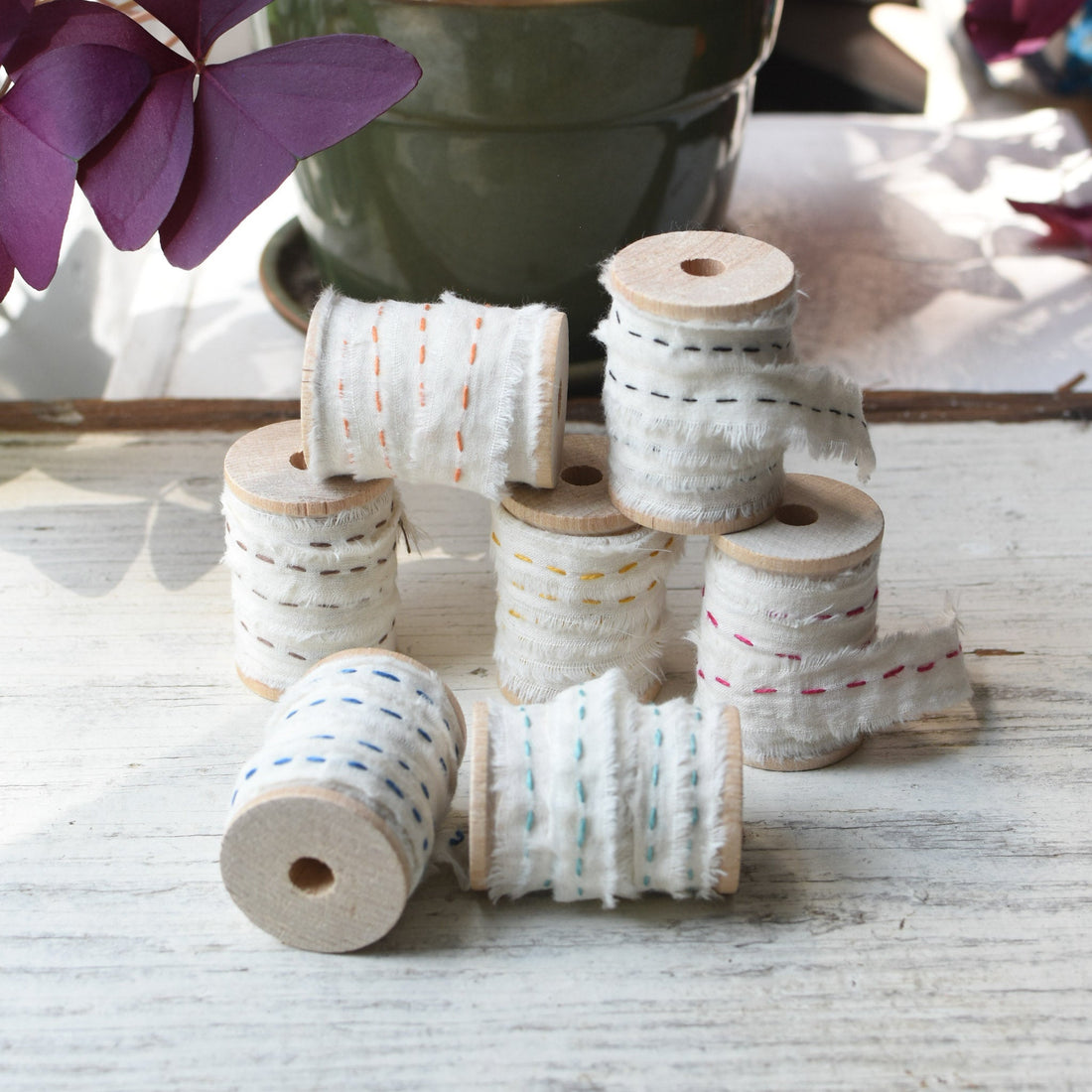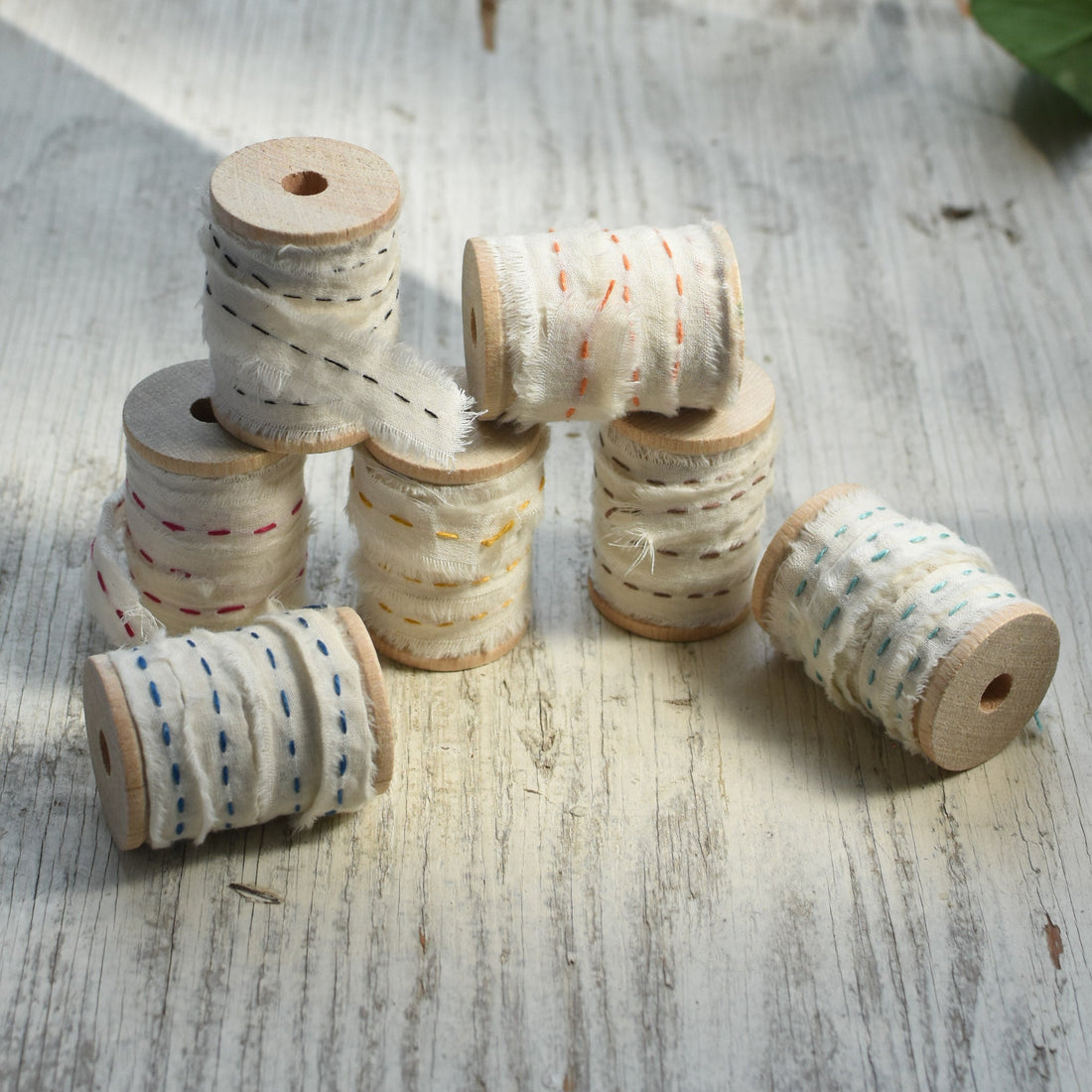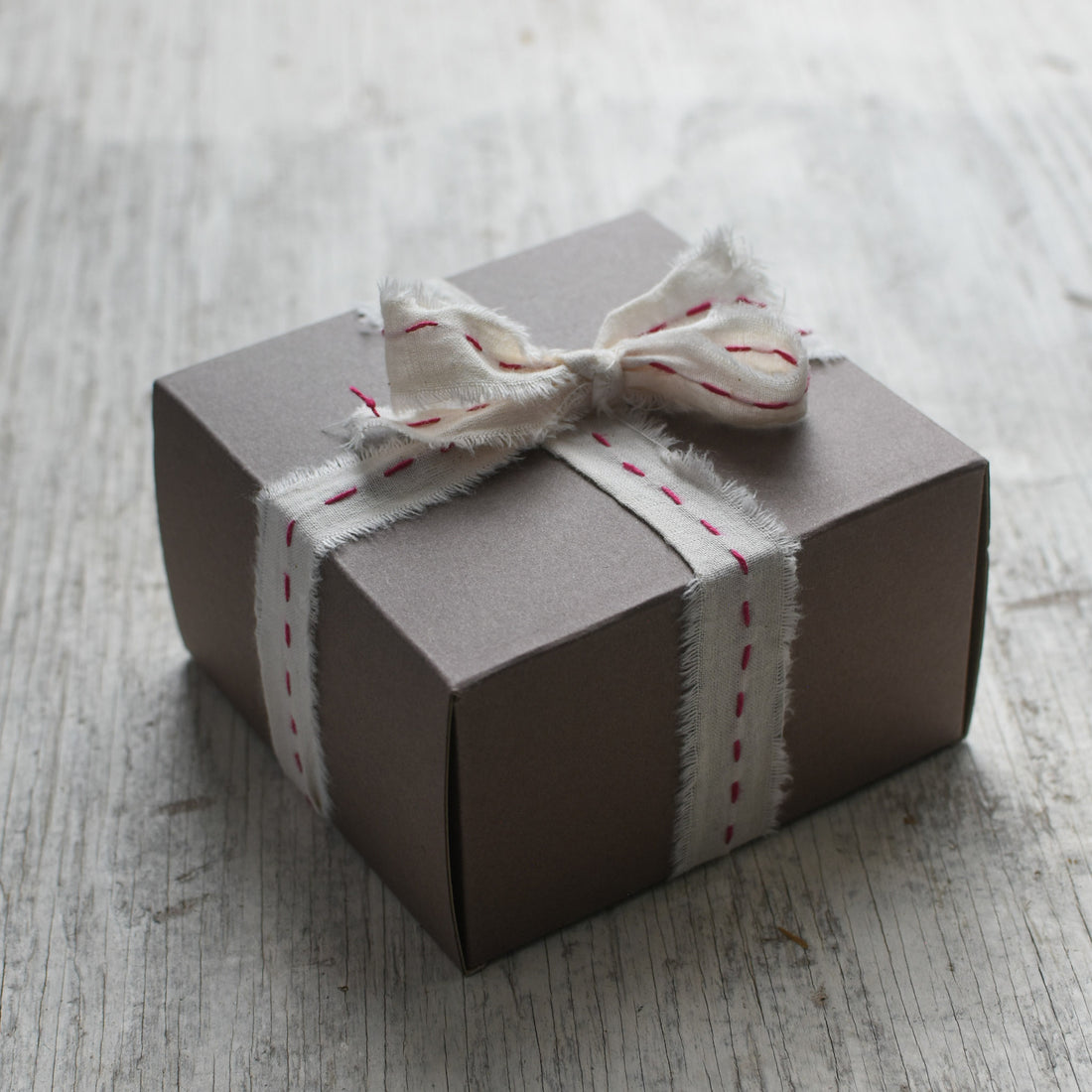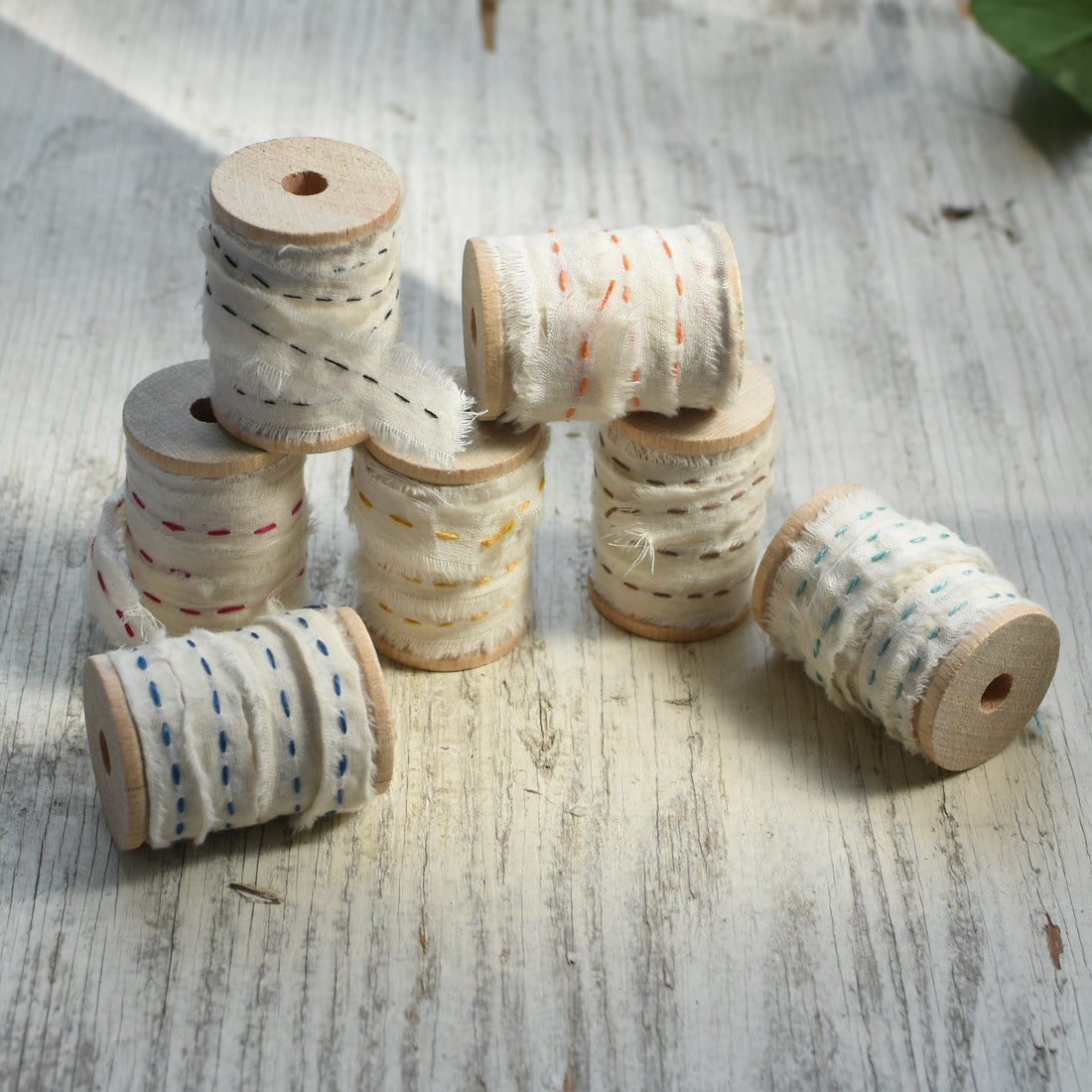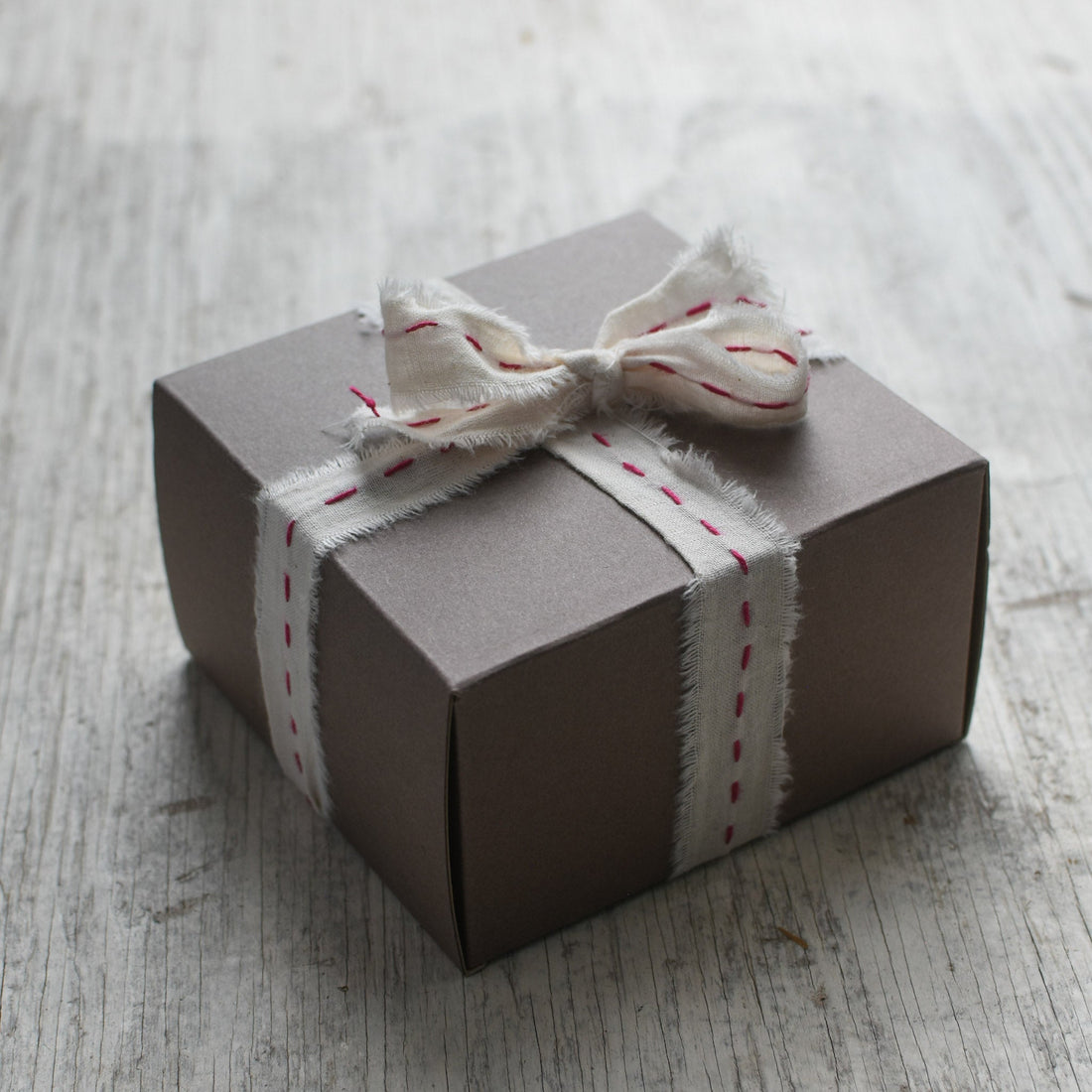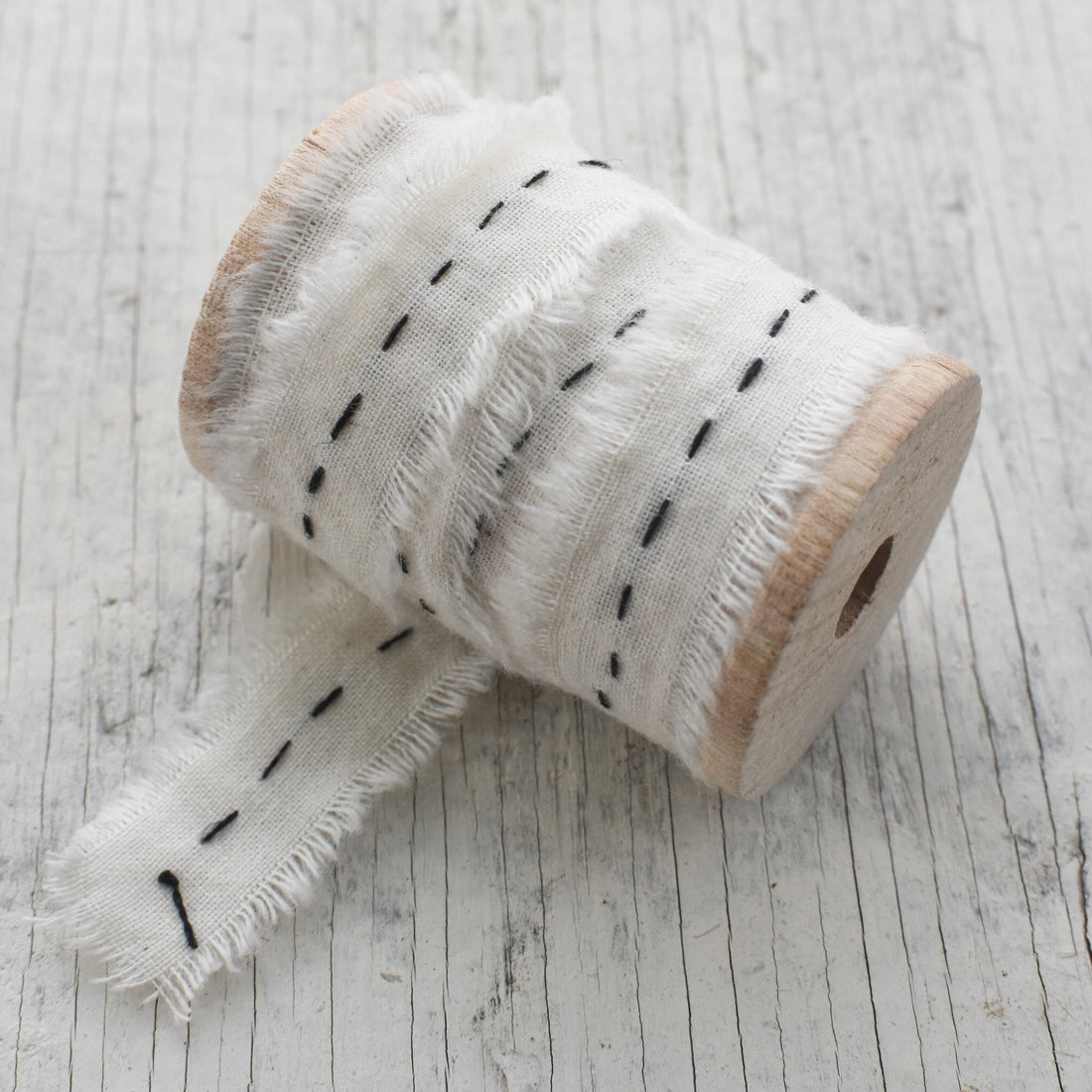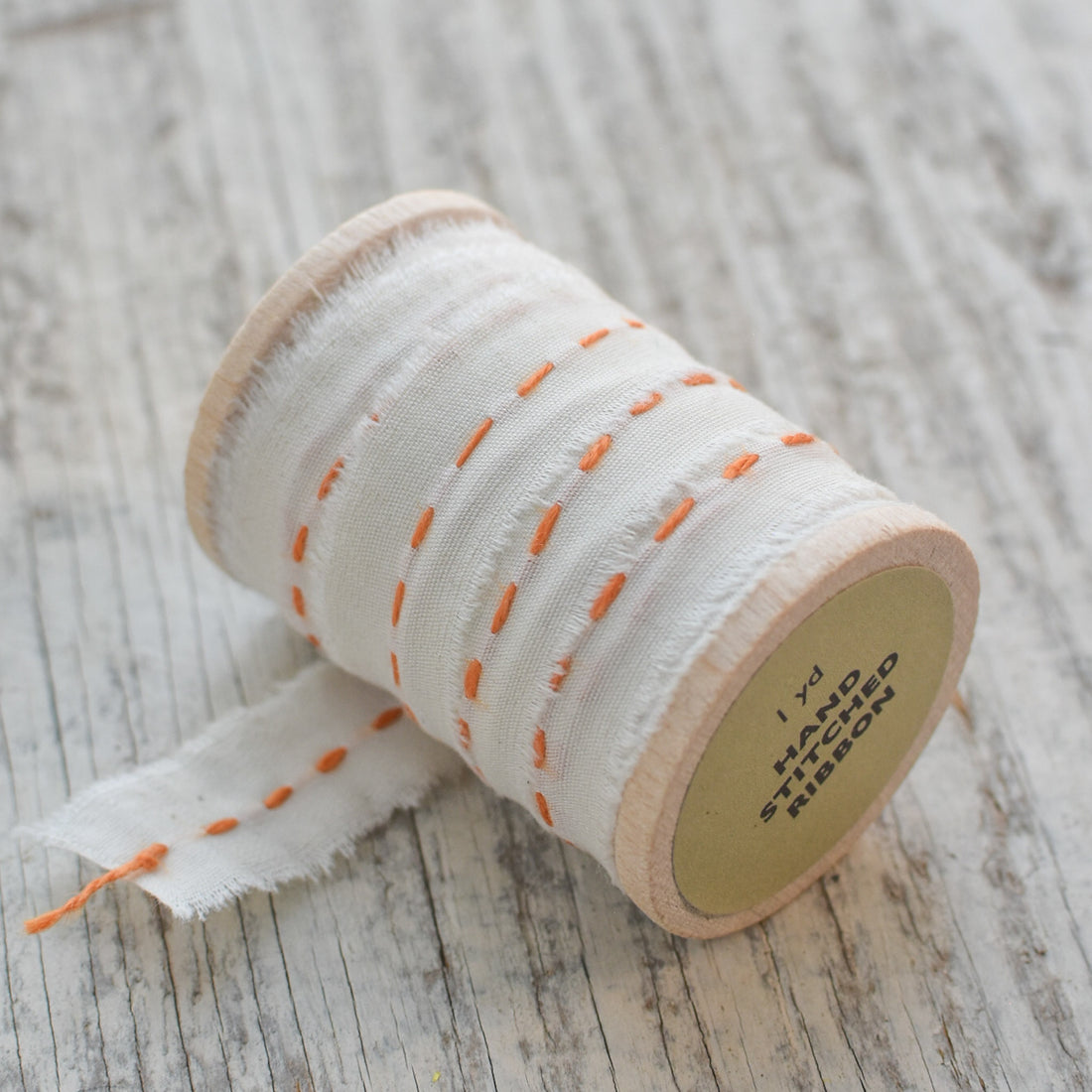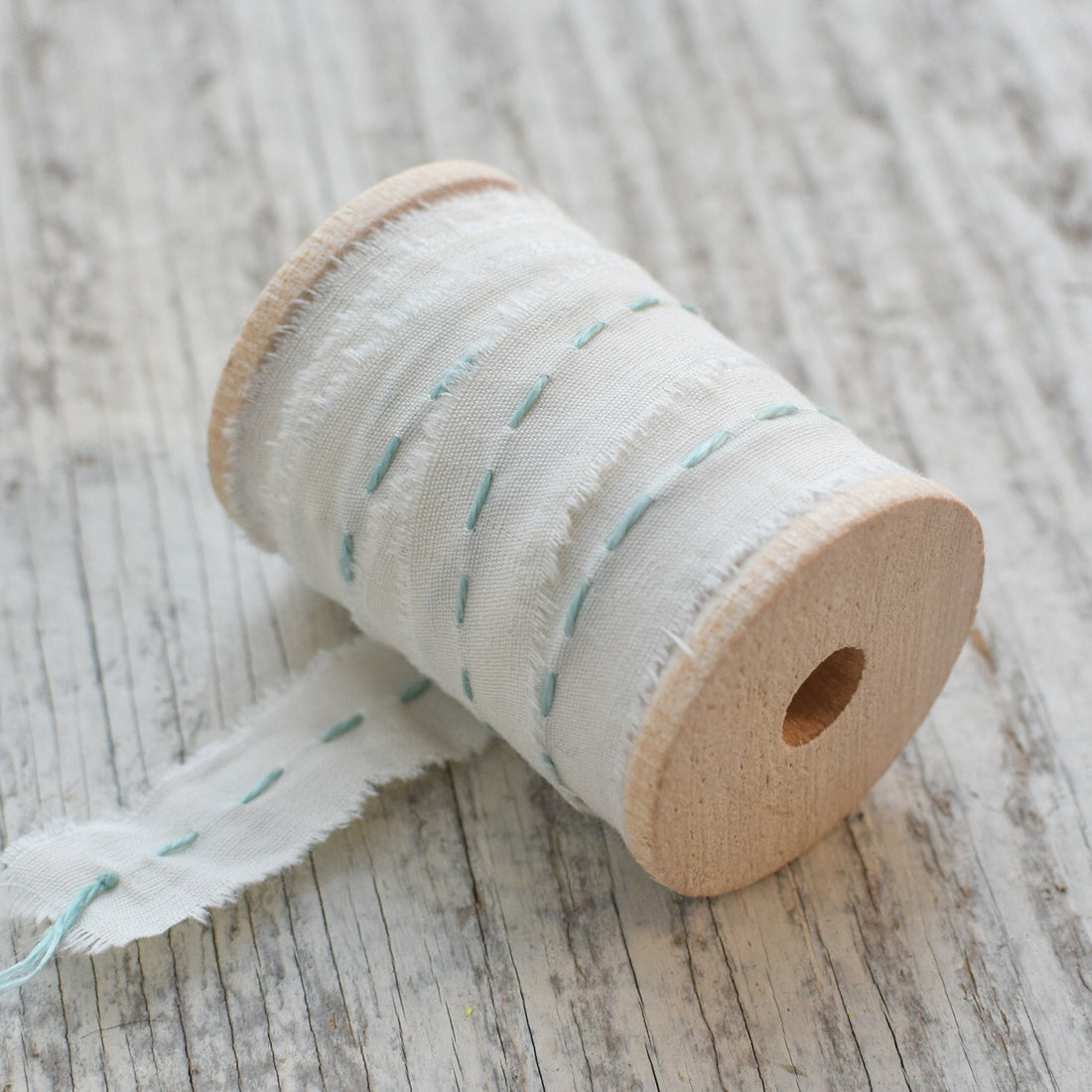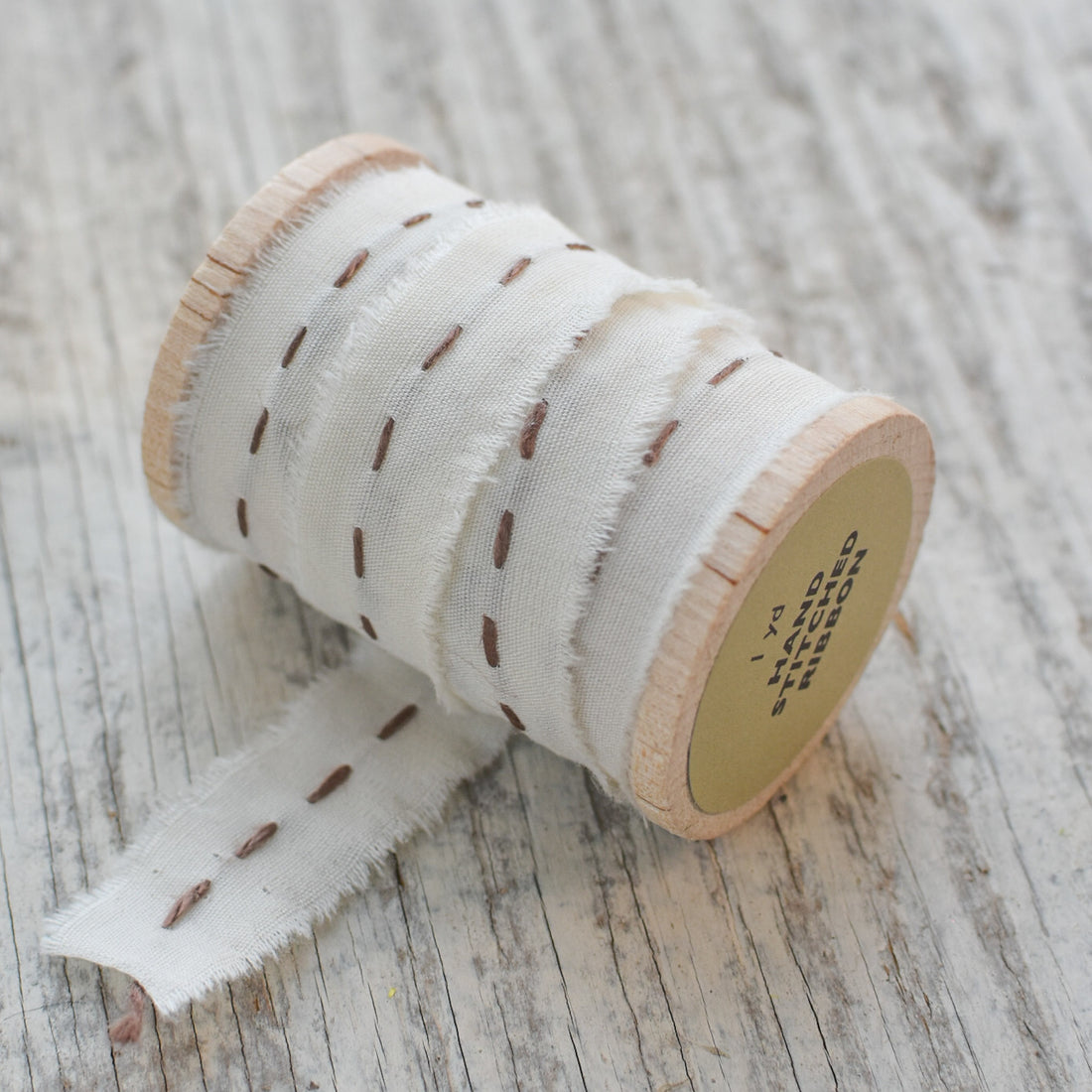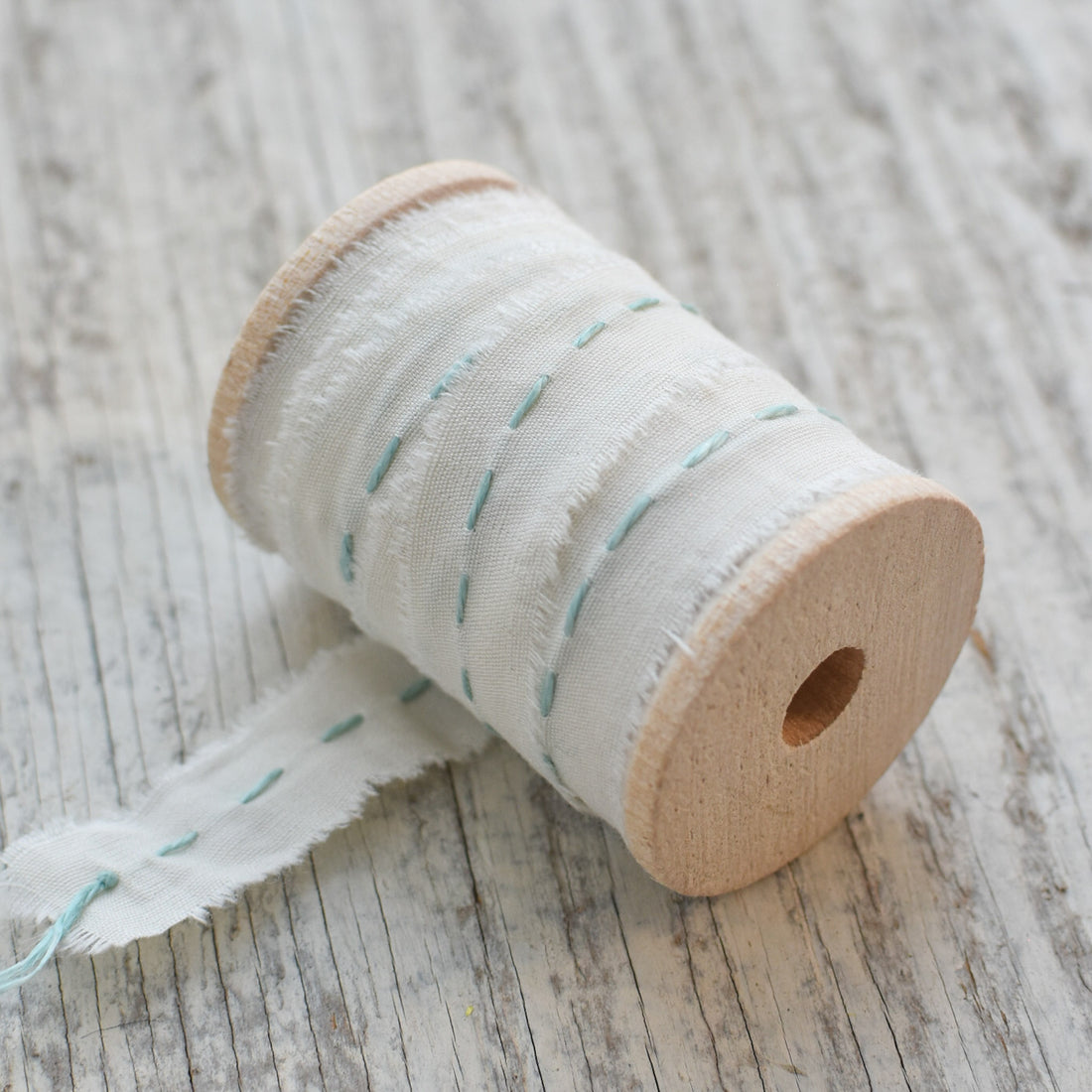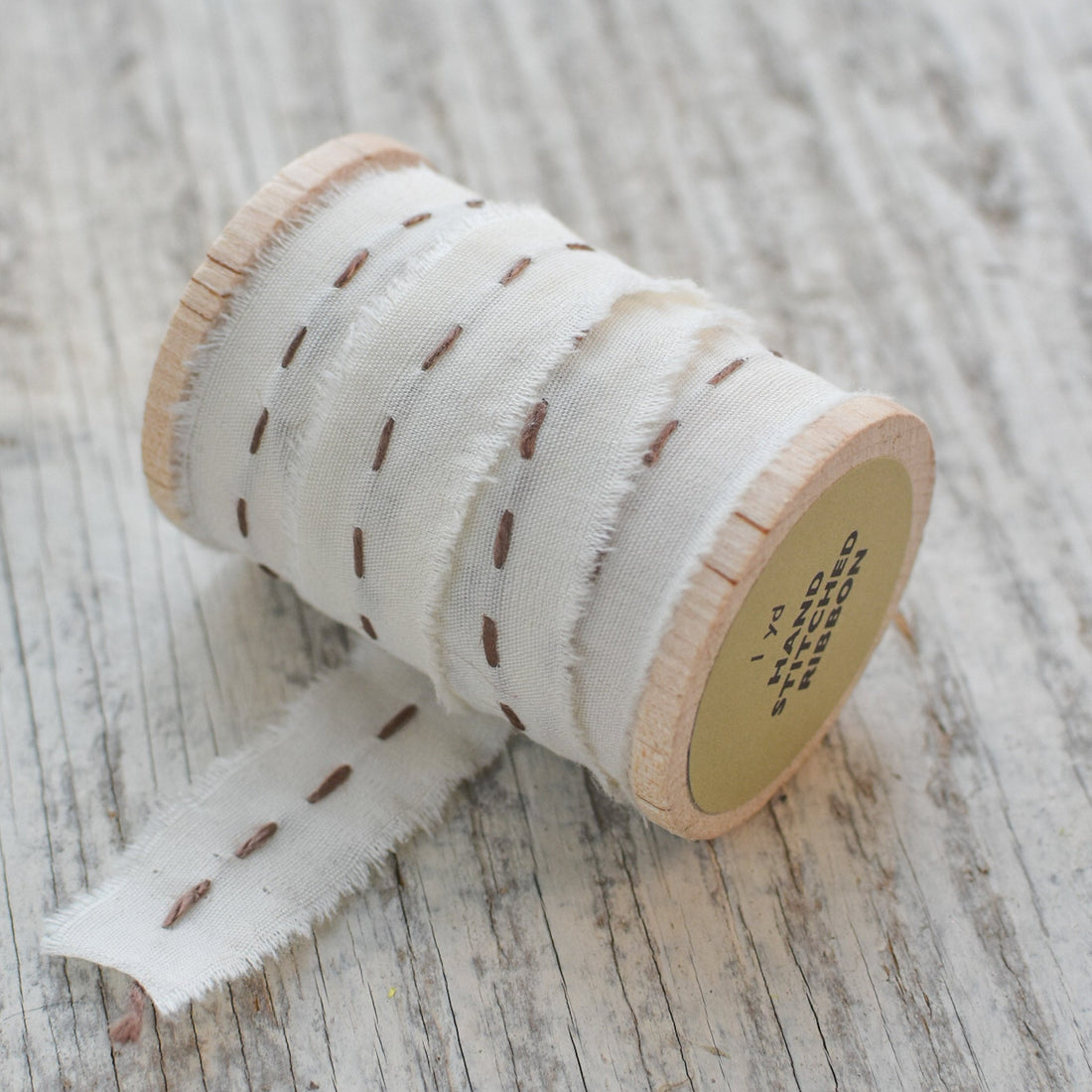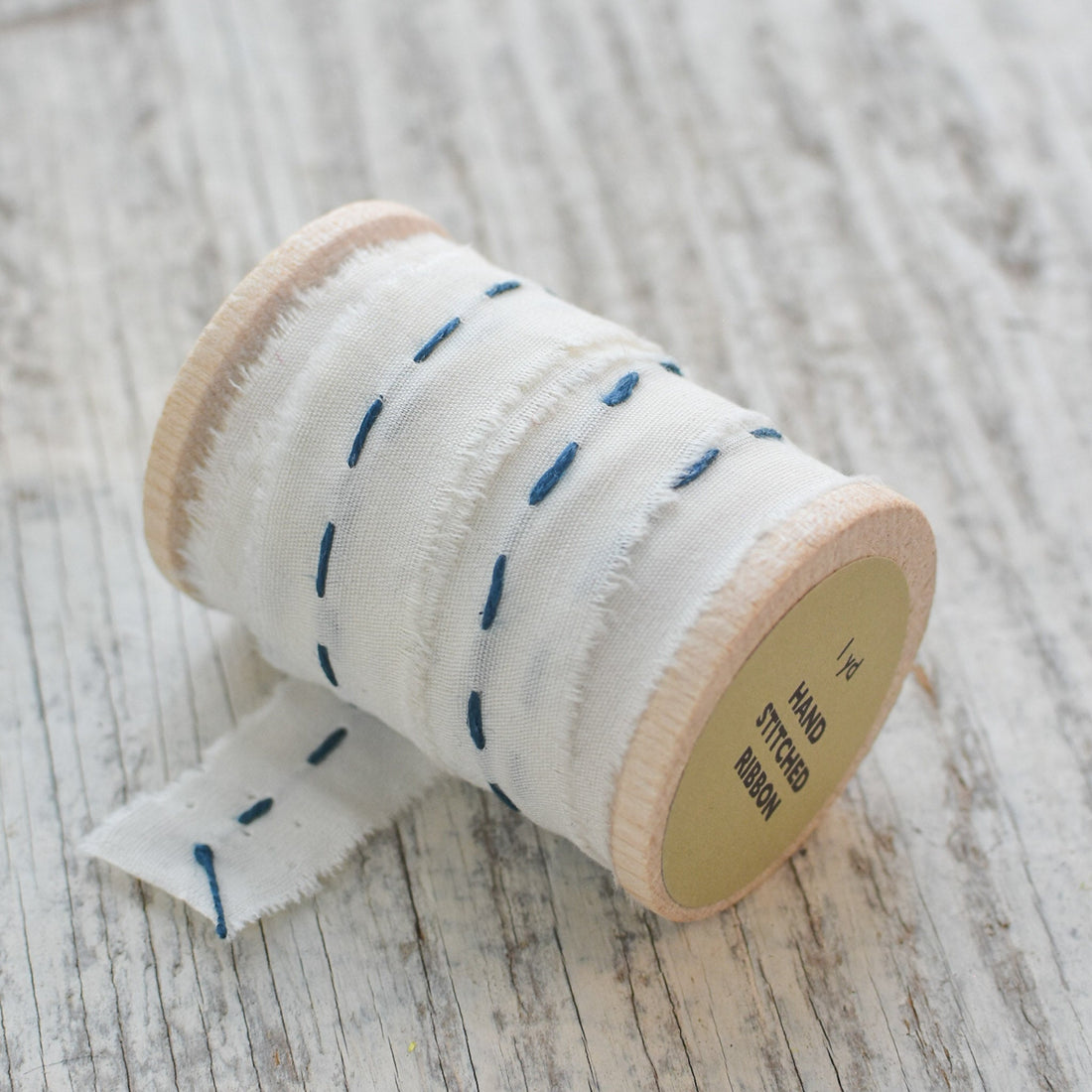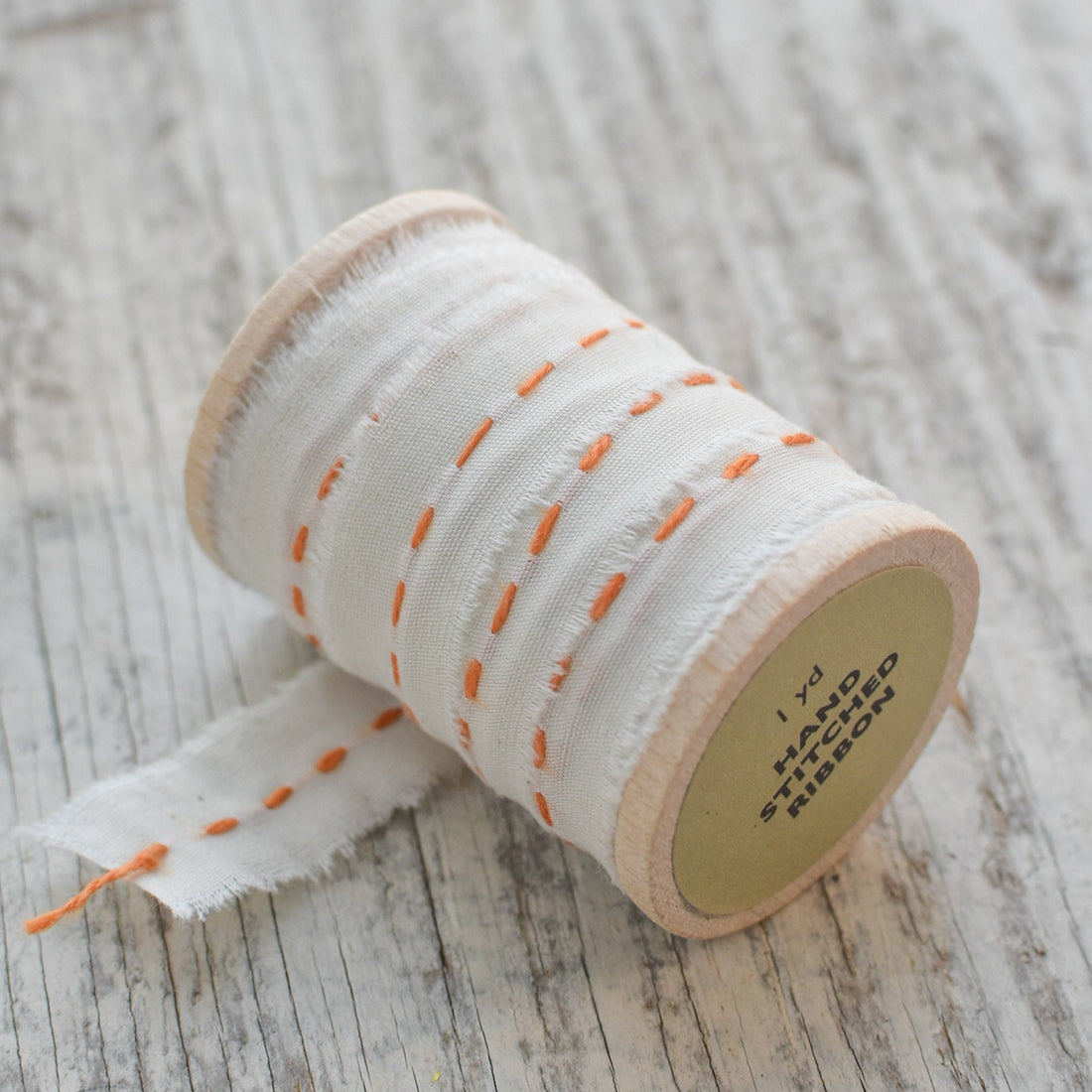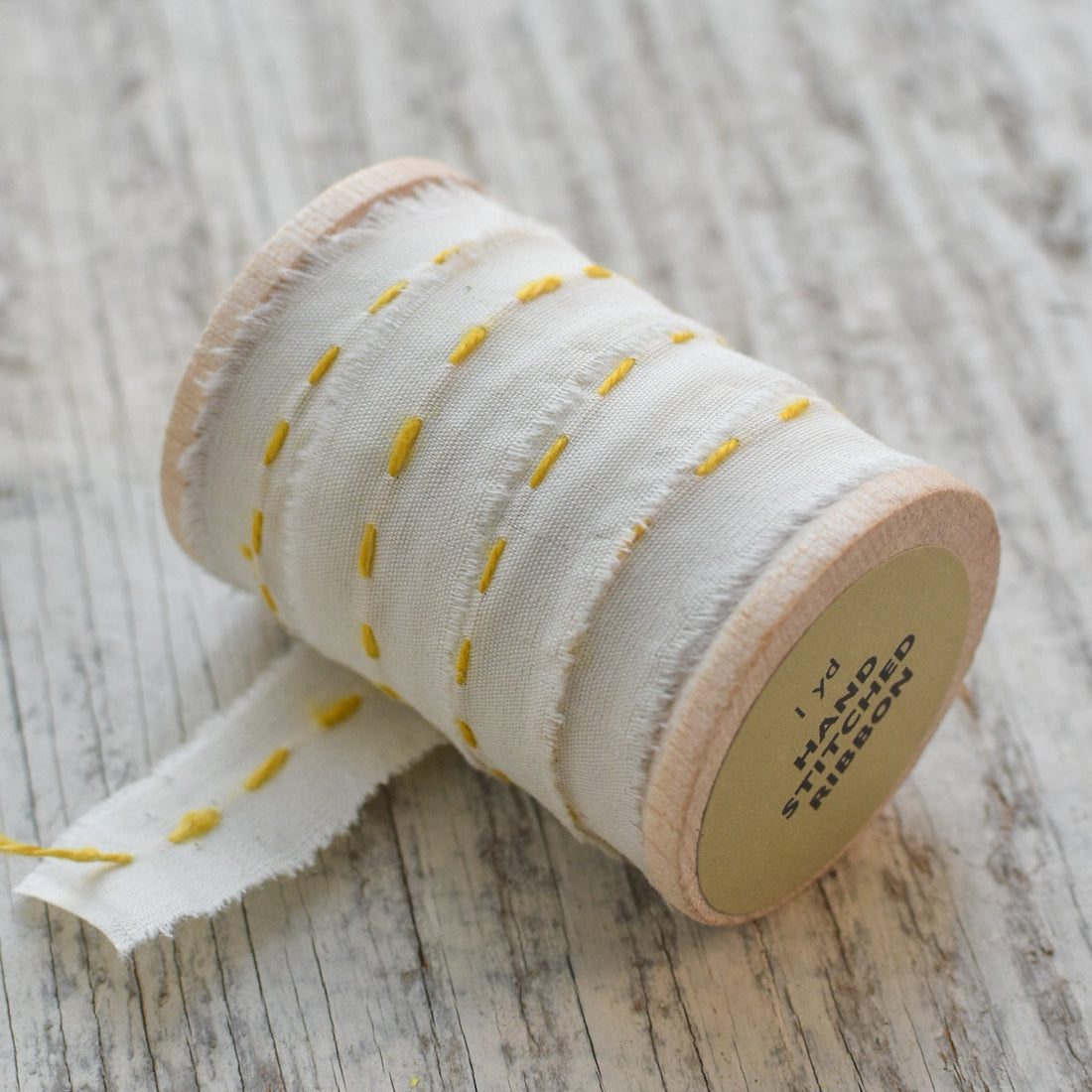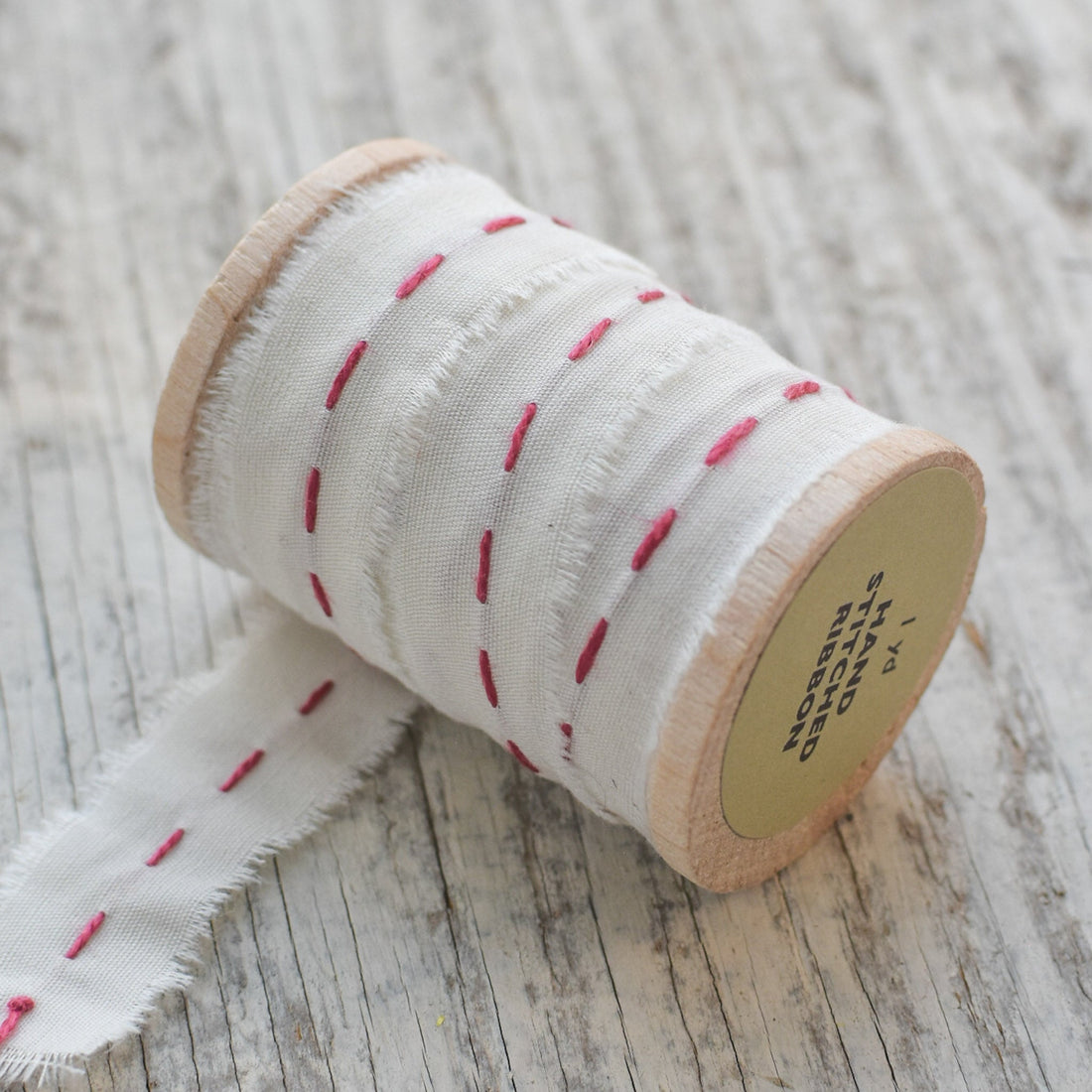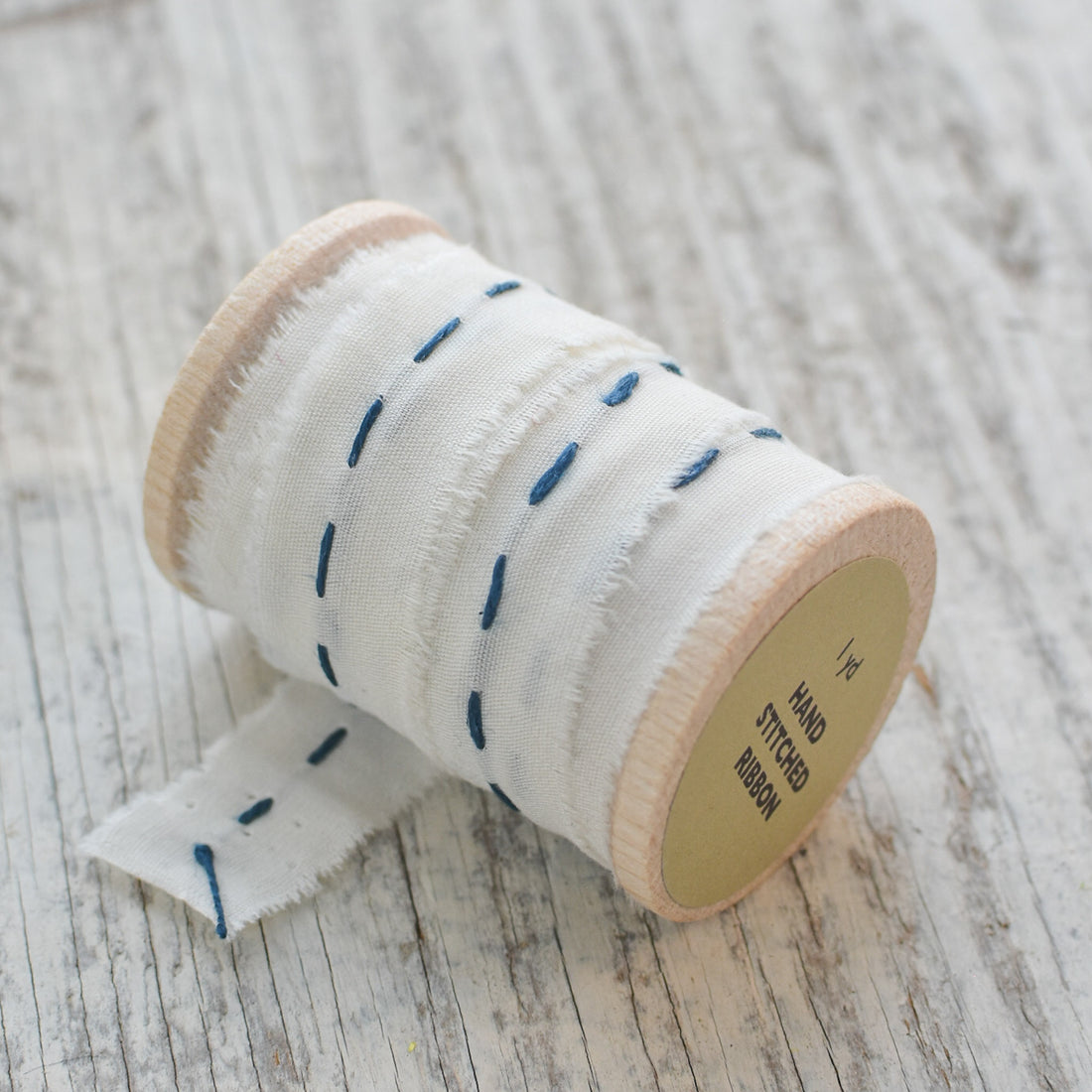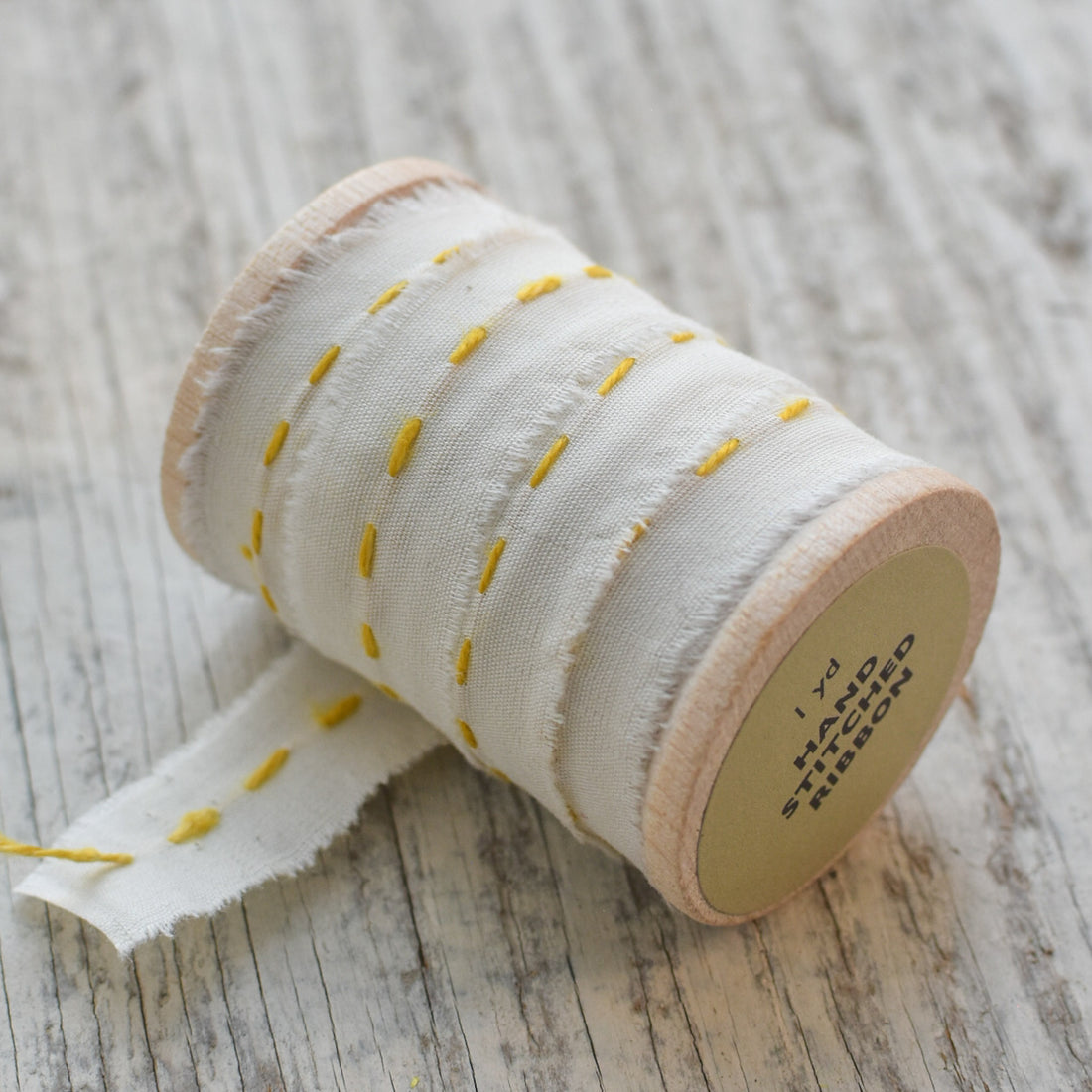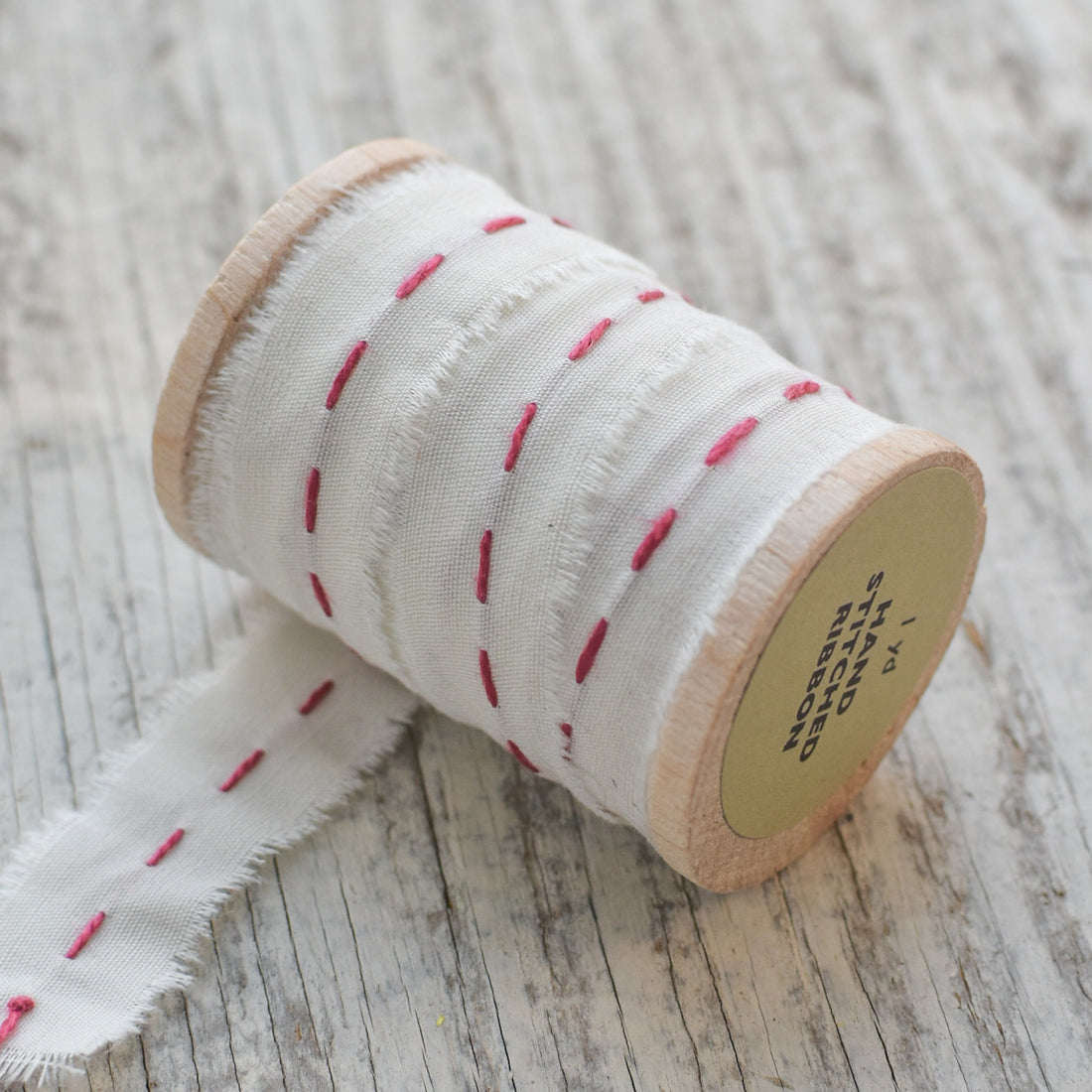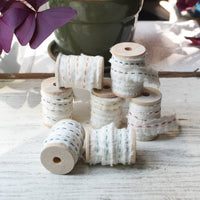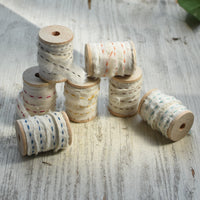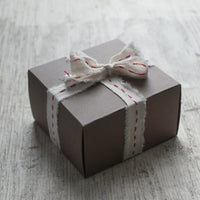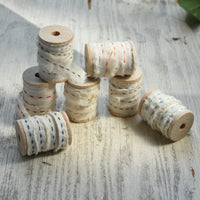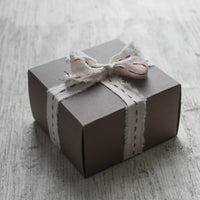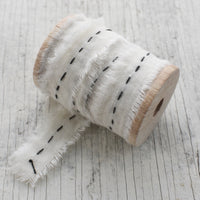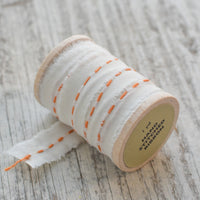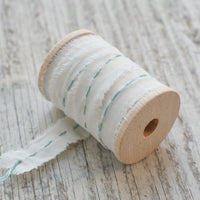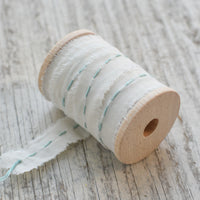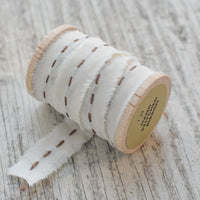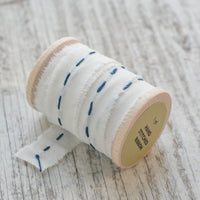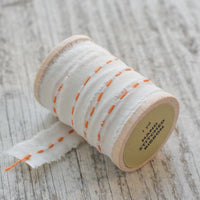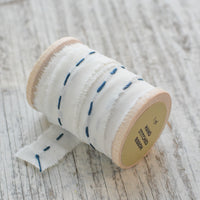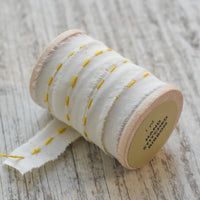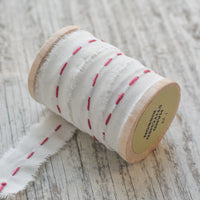 Celebrate! This ribbon is upcycled and will elevate any gift it embellishes.
It's made from pieces of vintage linen embroidery thread sewn by hand onto muslin, the 3-d drafts that are used to make patterns in the garment industry. When the pattern is drafted, this draft is cast aside. We tear them into strips and then embellish them with thread. You may see evidence of pencil marks and other imperfections from its former life.
The linen thread is old stock linen from Sweden. The thread is from the 1960s to 1970s, but the colors are vibrant and it looks like it was spun just yesterday.
Dimensions: 1 yd x ~.5"
Made in our studio in Brooklyn