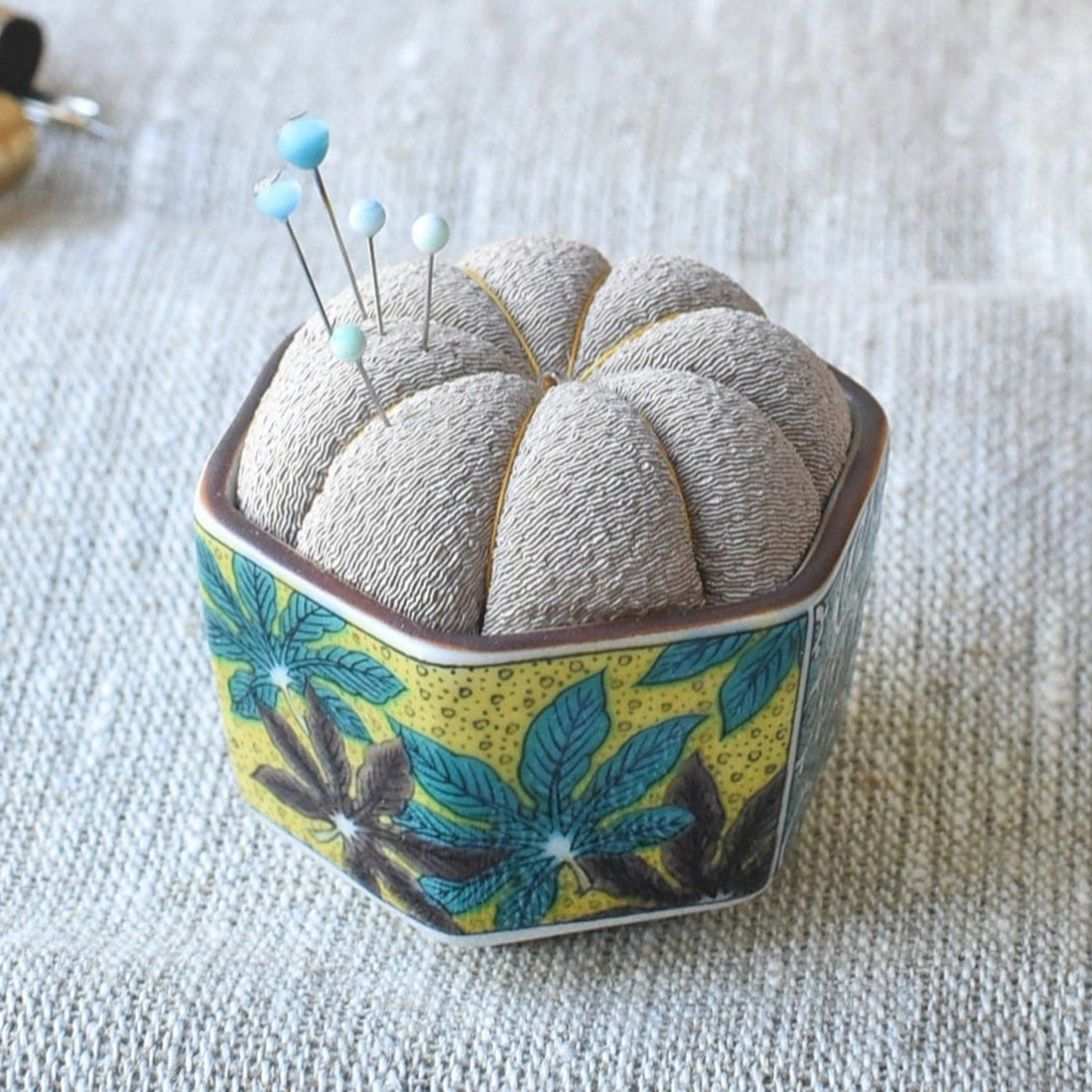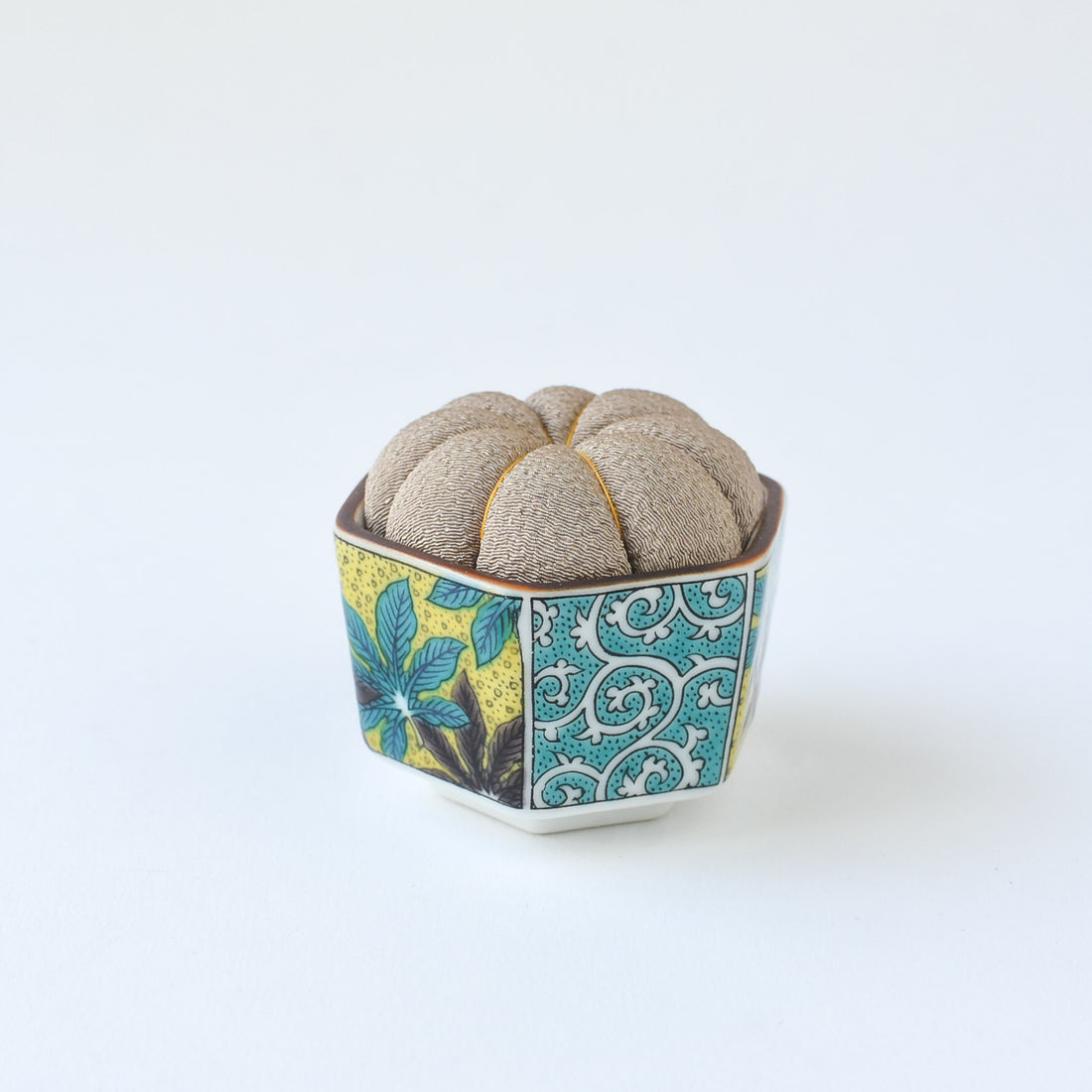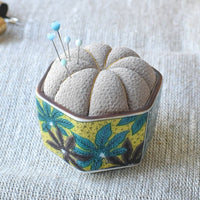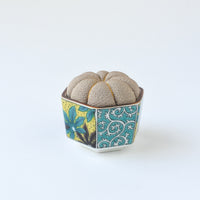 Kutani Pin Cushion, Bisque Yoshidaya
The pin cushion that meets the exacting standards of the workers from a sewing factory in Kanazawa. The story goes that the workers were fined for losing their pins, and this is the pin cushion they depended on to keep their pins secure and in good condition.
The hand-crafted petals of the pincushion are set in a colorful Kutani sake cup, each with different traditional motifs of Yoshidaya-, Iidaya-, and Ko-Kutani-style. The Kutani-ware, a style of porcelain made in Ishikawa prefecture, is known for its gloriously painted and overglazed decorations. 
The wadding of each pin cushion is precisely weighed to achieve uniform density to hug your pins. It's wrapped in crepe to firmly hold your pins, and adorned with a single glass bead in the center. 
Dimensions: Ceramic cups vary from 2 to 2.5" wide (48-58mm) and are 2" (48mm) high
HIRO Co., Ltd., is a company with over 85 years of experience in Kanazawa, Ishikawa Prefecture, Japan. The company collaborate with Kanazawa-based artisans to create the contemporary and playful products for daily life using with the multiple traditional crafts inherited in Kanazawa, Ishikawa, such as the Kutani porcelain and Yamanaka Lacquerware.
Hiro's work with distinct designs adapting traditional craft techniques nourished in Ishikawa Prefecture are very popular in Japan and highly regarded around the world. They are selected in shops associated with museums or art galleries.