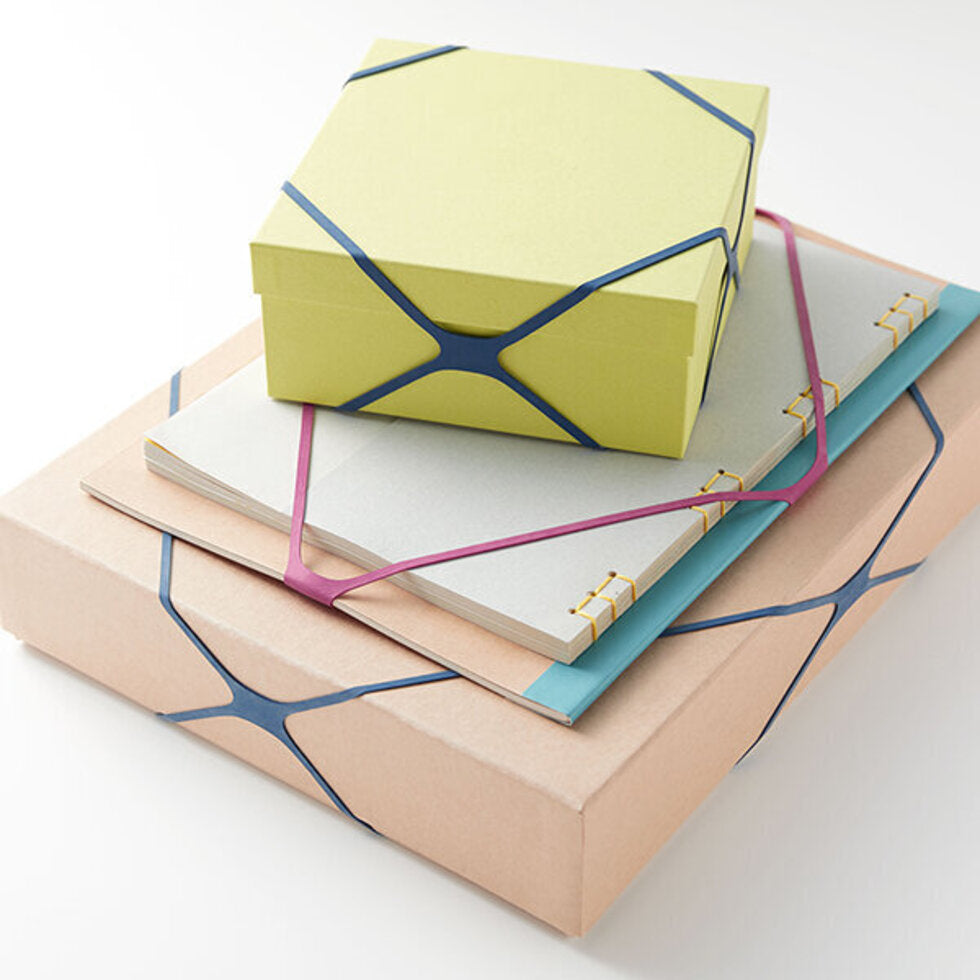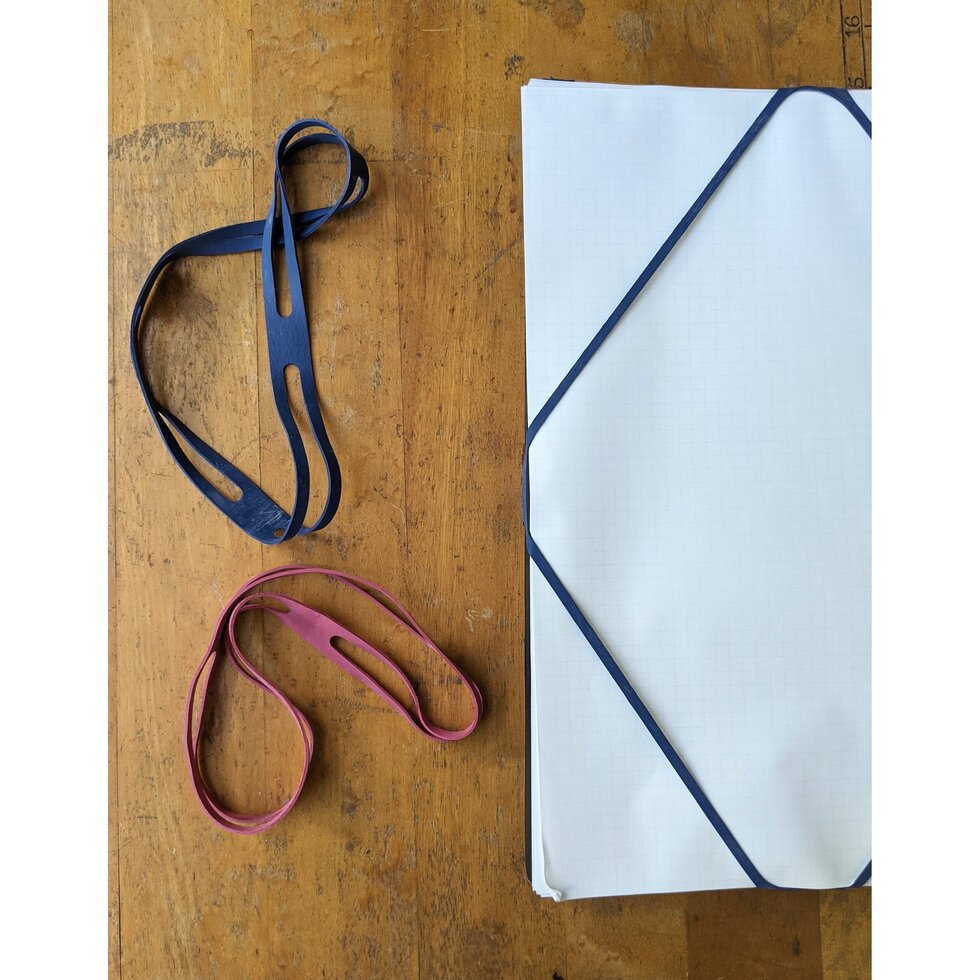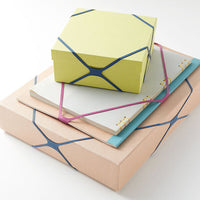 Kyowa Classic O-Band 4-Corner Rubber Bands, Set of 2
The clever holes allow the rubber band to hook over the four corners of a file, book, box, laptop, etc. for instant organization!
Details:
-1 navy band
-1 red band
-minimalist packaging
Dimensions: 8" flat (before stretching). Can stretch over anything sized B5 (8"x10") to A4 (8"x12").