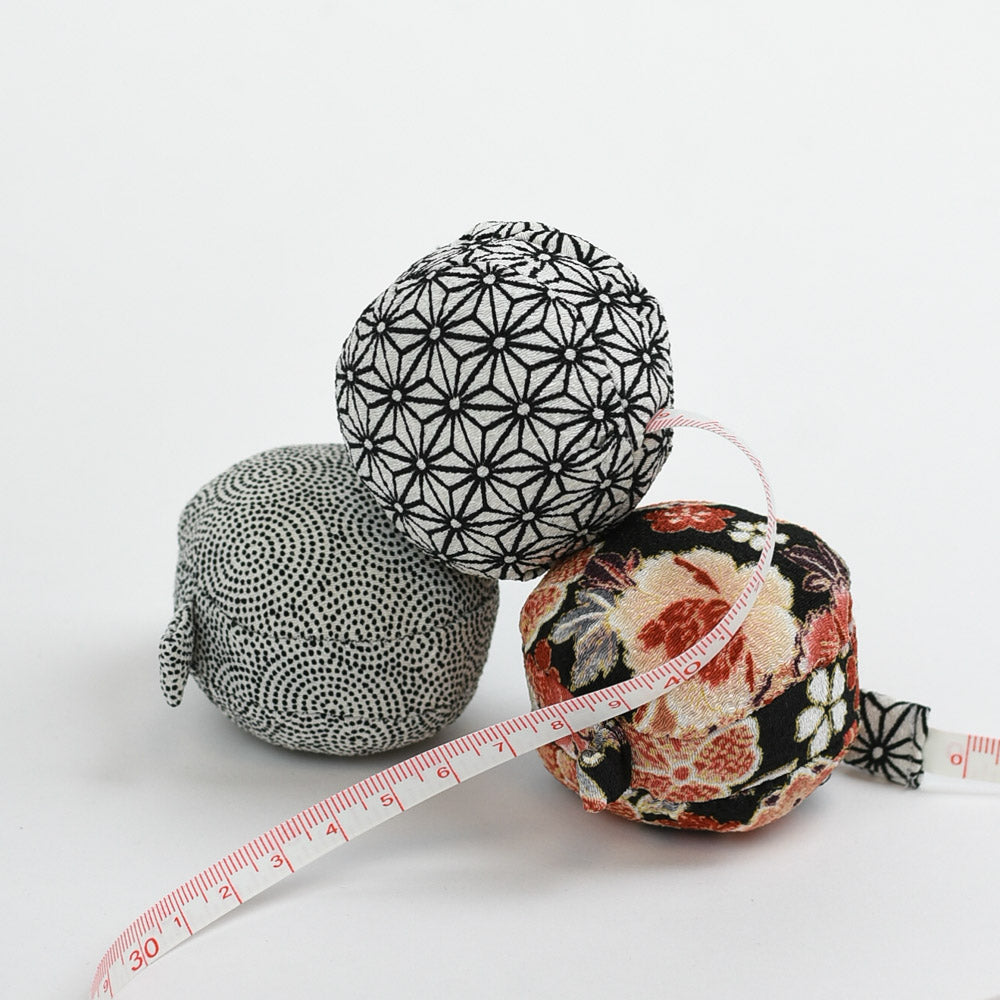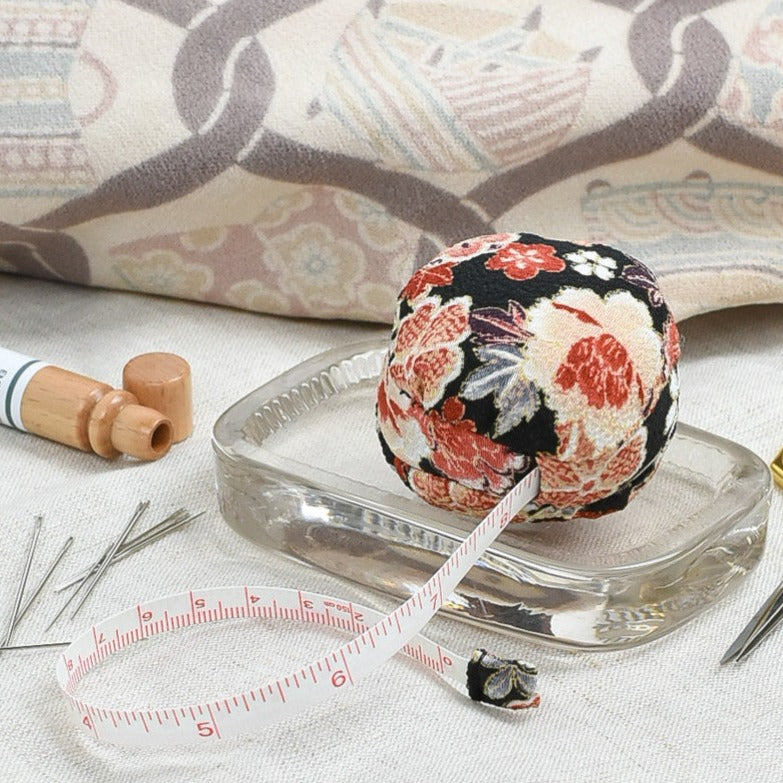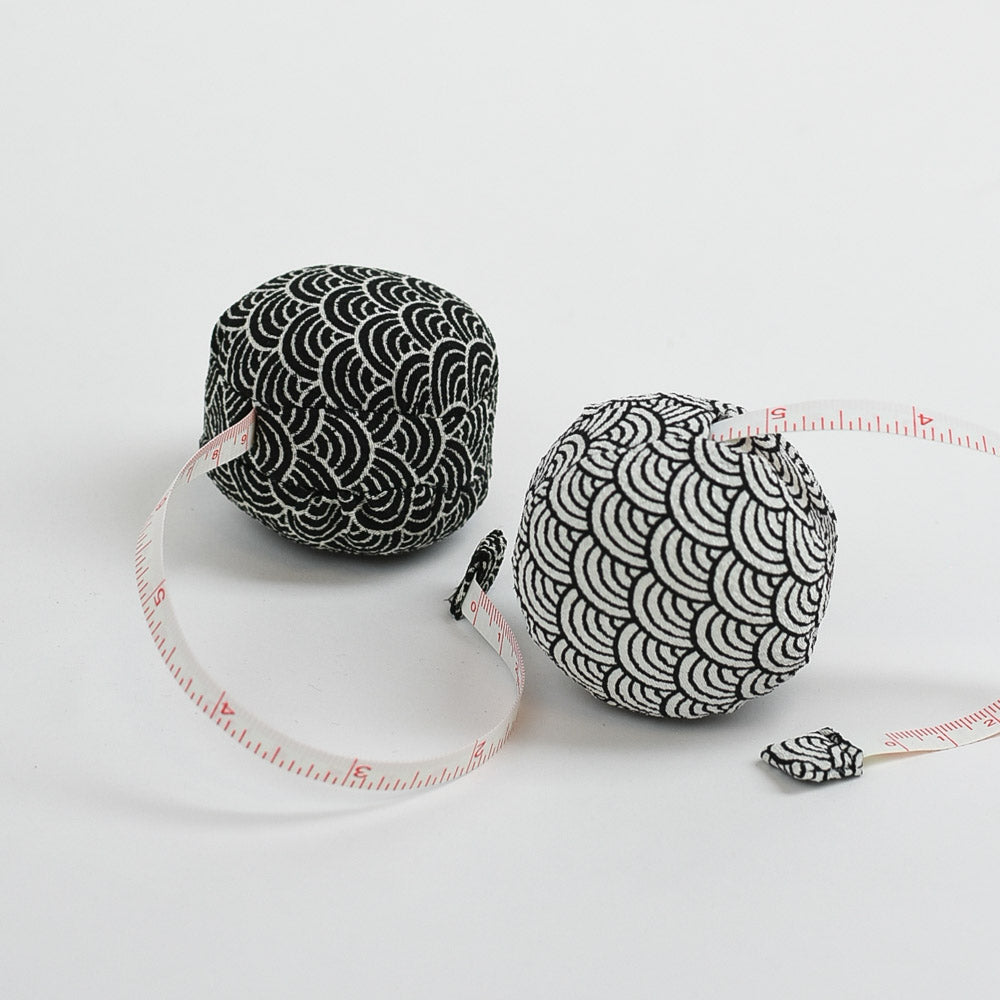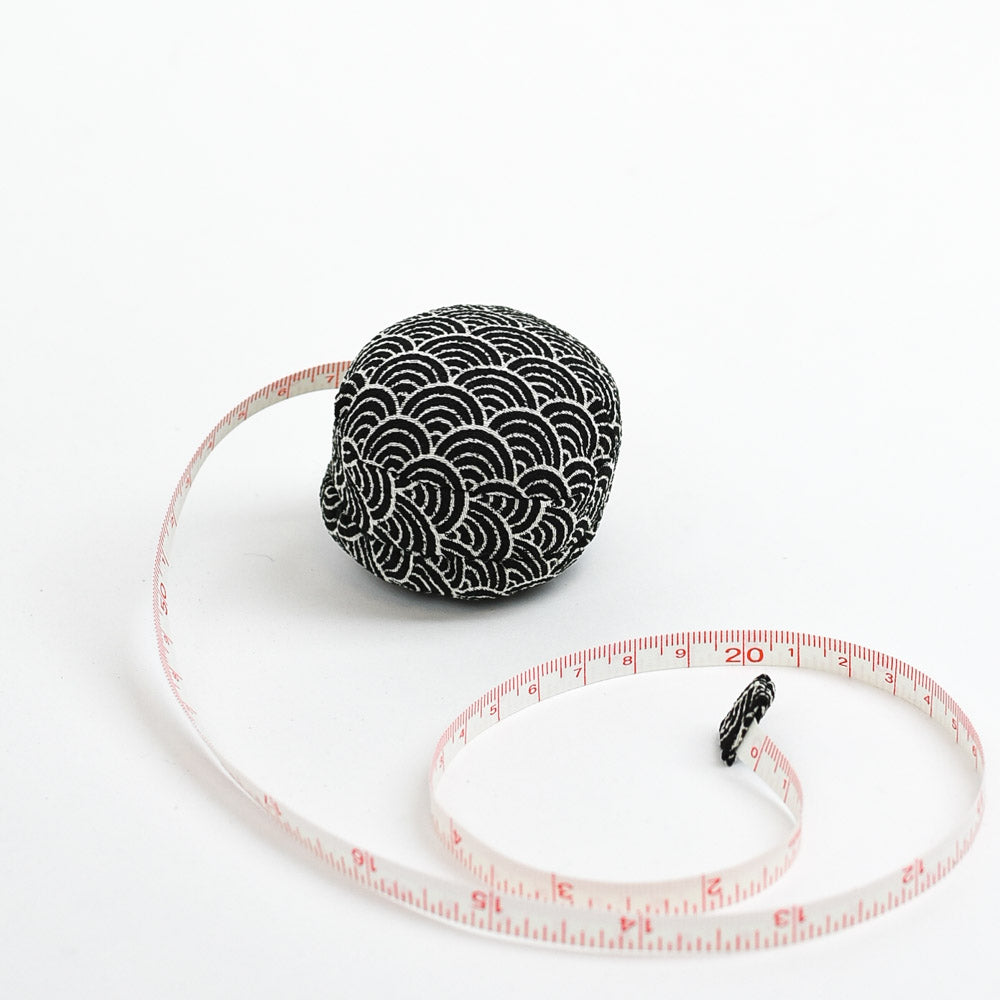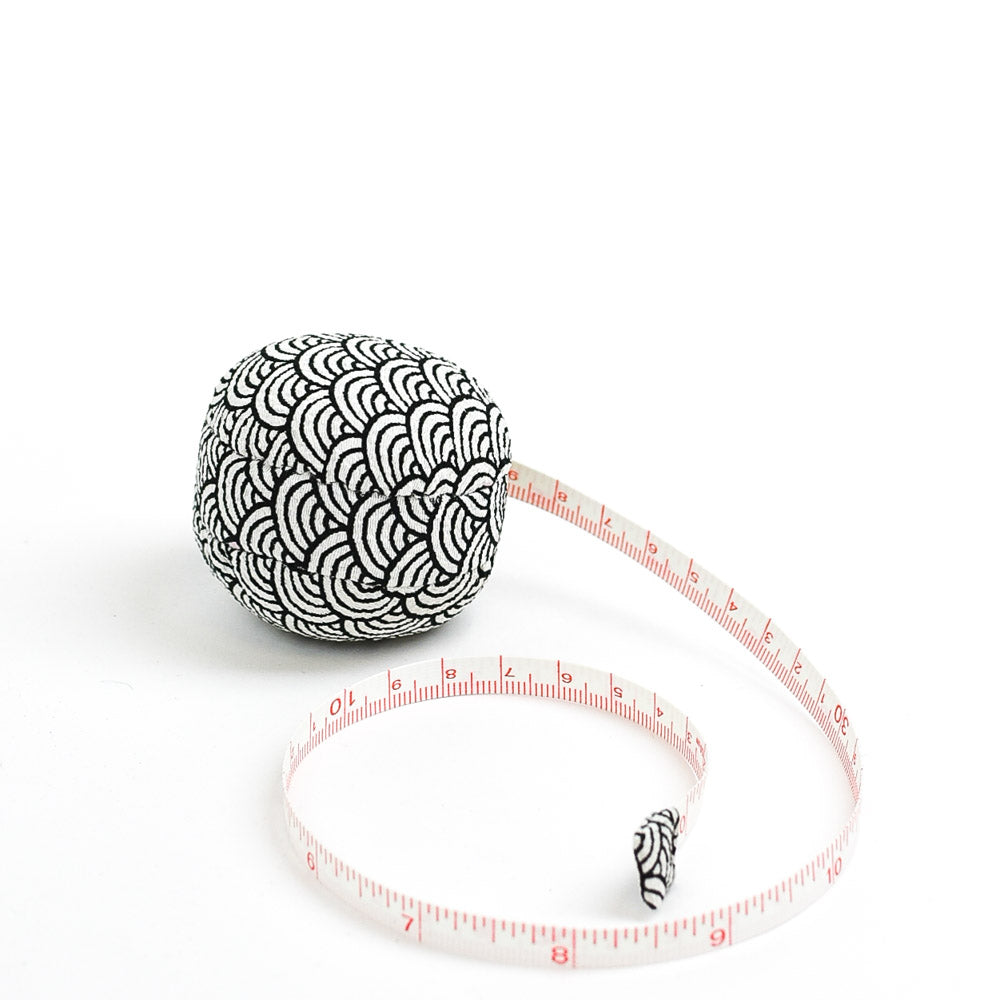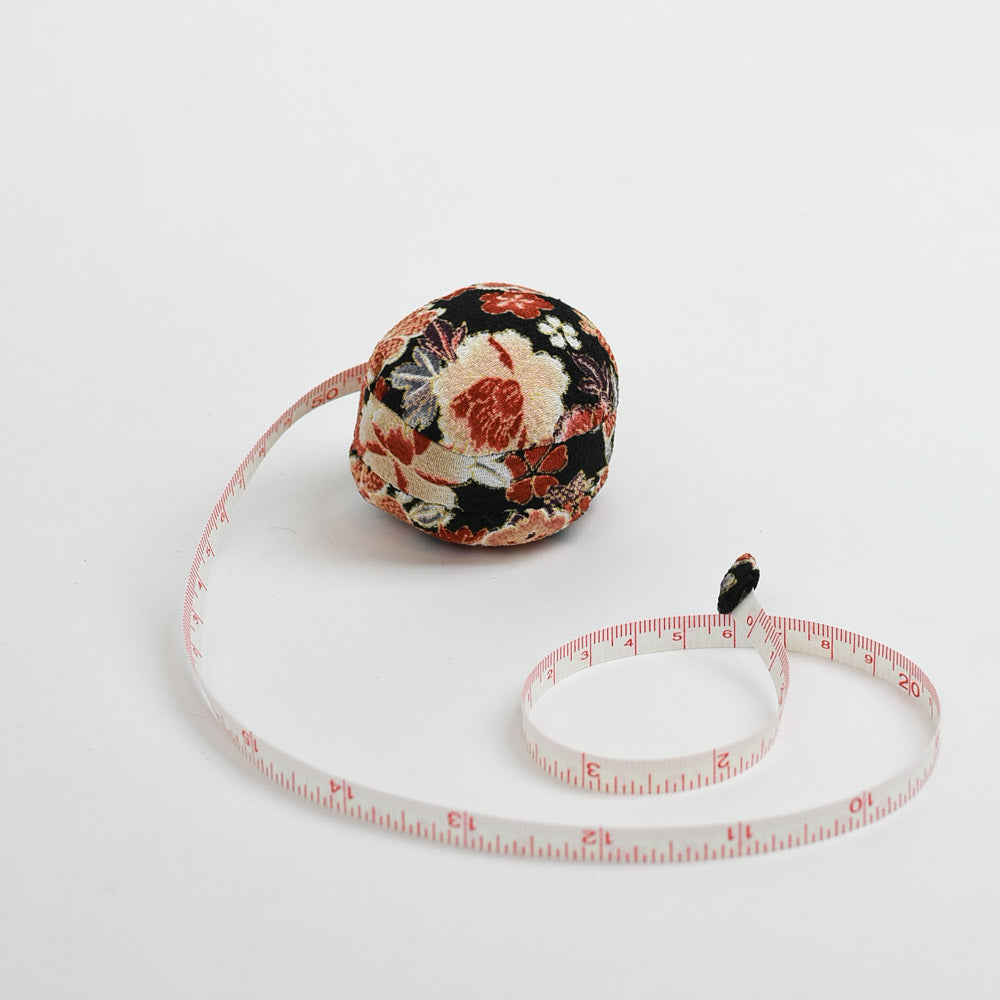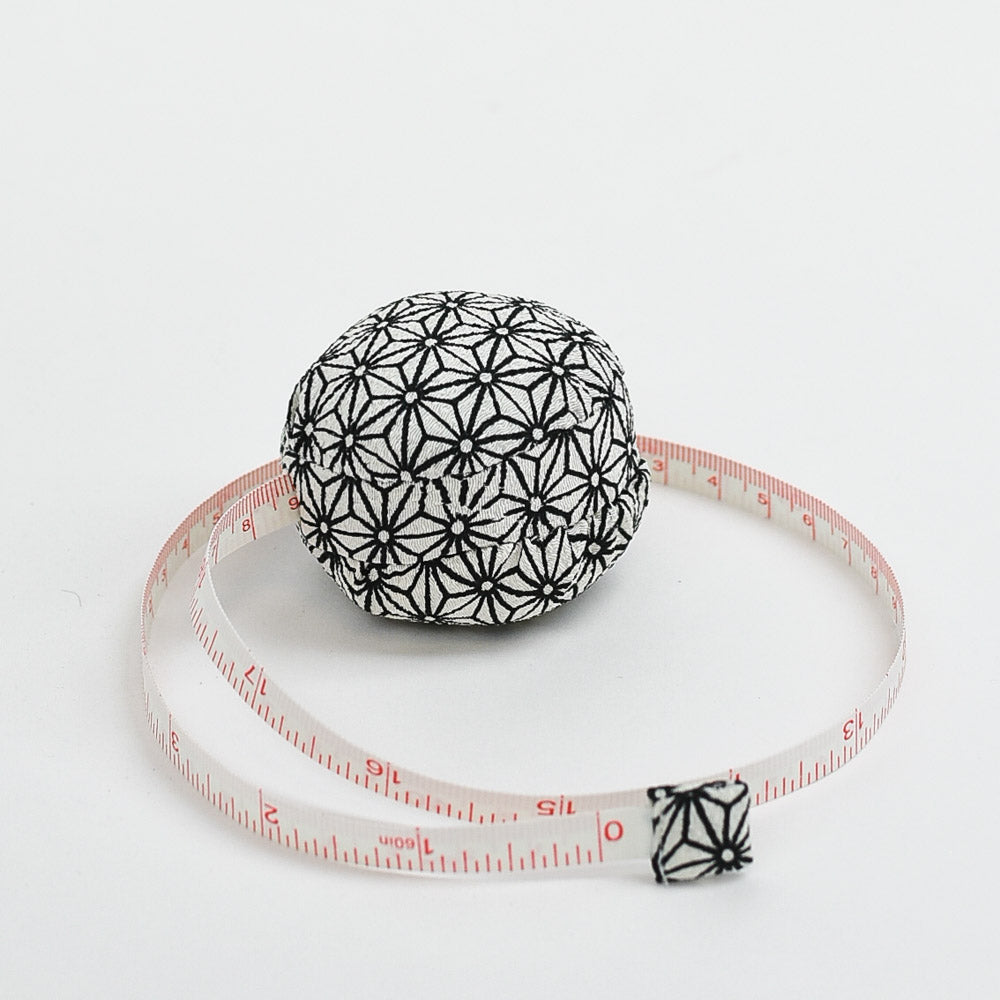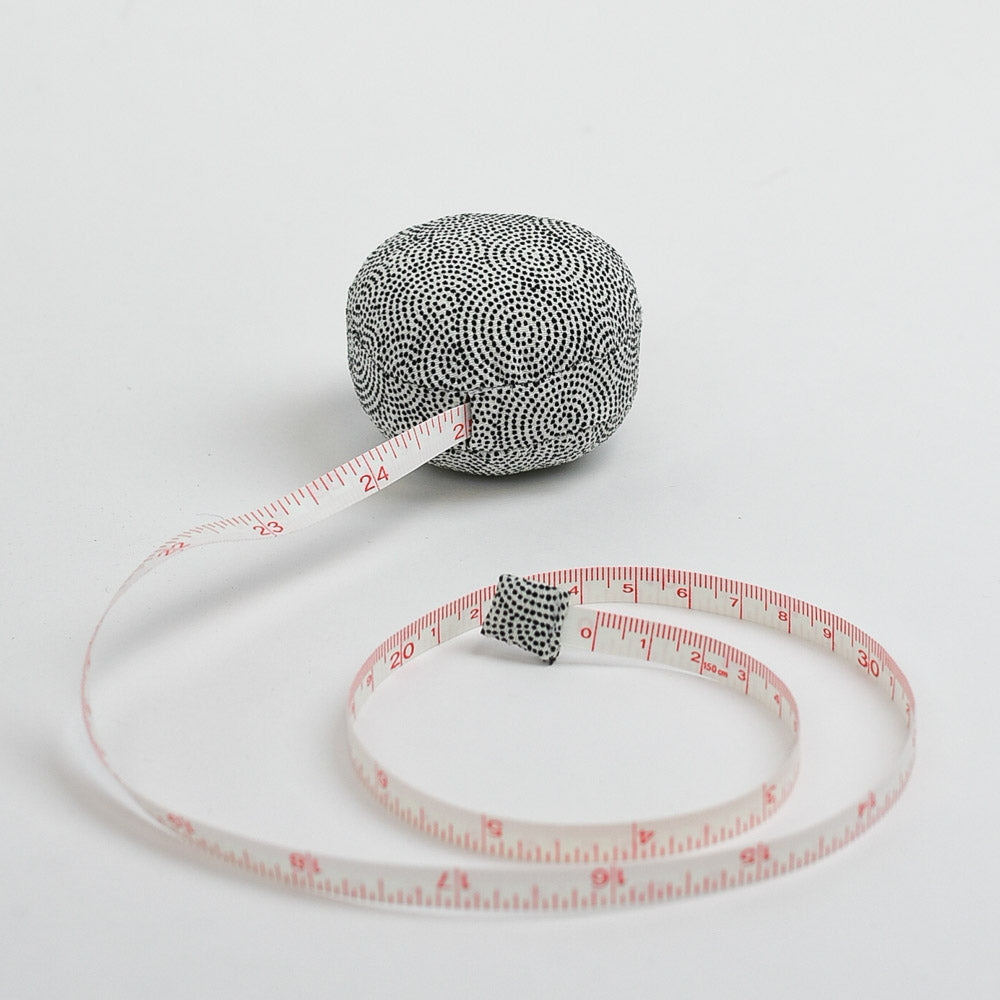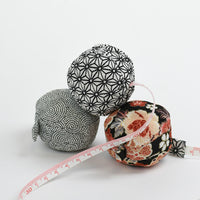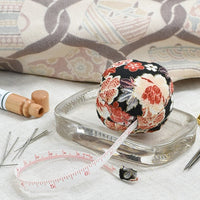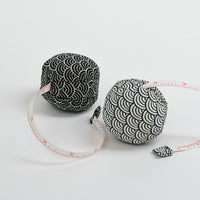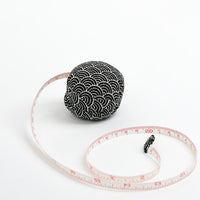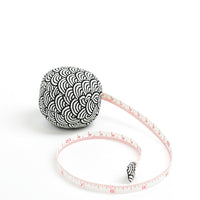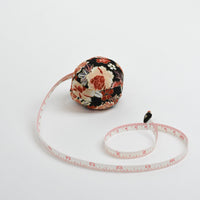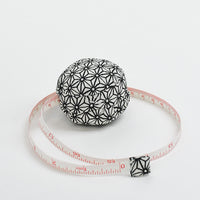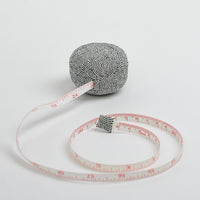 Macaron Fabric Tape Measure
A pouf of fabric surrounds the tape measure hidden inside. What a fun addition to your project bag, and a unique gift for your crafty pals!
Pull the tab to extend the tape. Retract it with a press of the button on the side of the tape measure. 
The tape measure has imperial measurements on one side and metric on the other of the fiberglass tape. 
Dimensions: ~2-1/2". Tape extends 60" or 150cm.
Made in Japan
HIRO Co., Ltd., is a company with over 85 years of experience in Kanazawa, Ishikawa Prefecture, Japan. The company collaborates with Kanazawa-based artisans to create contemporary and playful products for daily life drawing on the multiple traditional crafts practiced in Kanazawa, such as Kutani porcelain and Yamanaka lacquerware.
Hiro's work with distinct designs adapting traditional craft techniques nourished in Ishikawa Prefecture are very popular in Japan and highly regarded around the world. They are selected in shops associated with museums and art galleries.