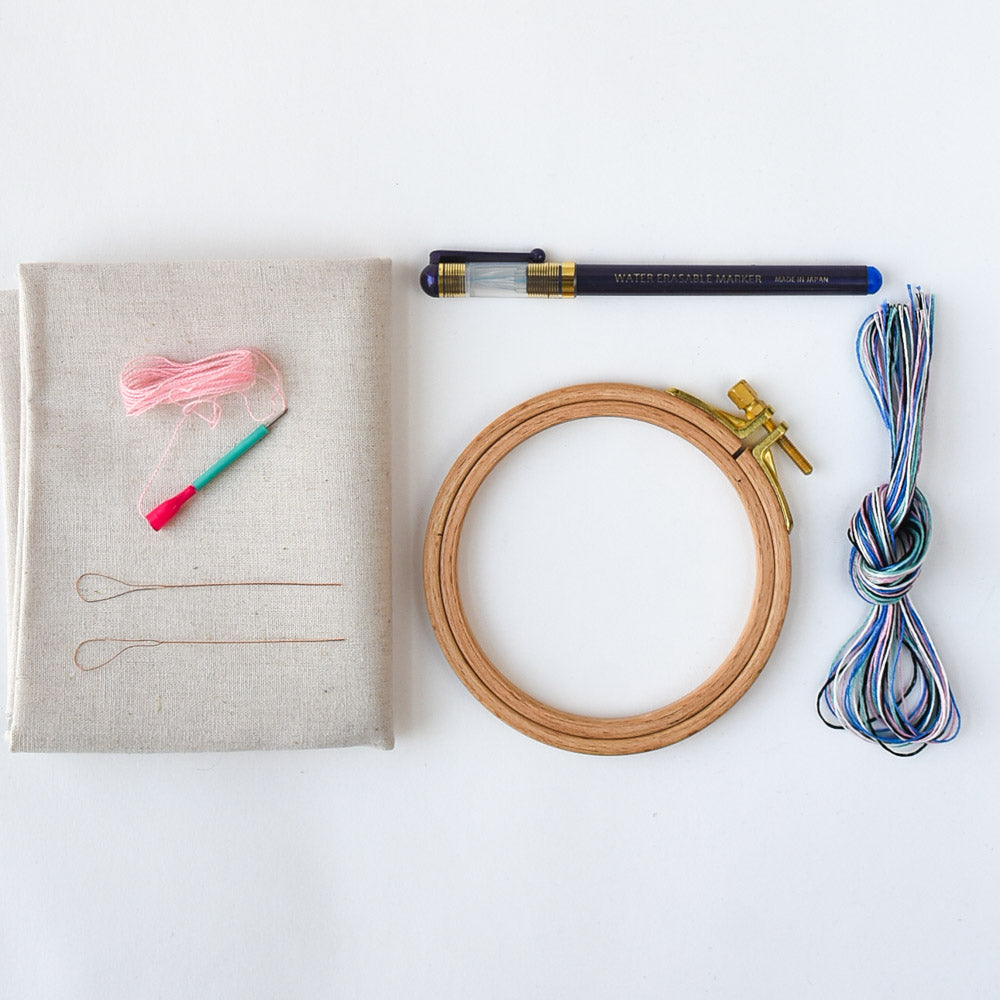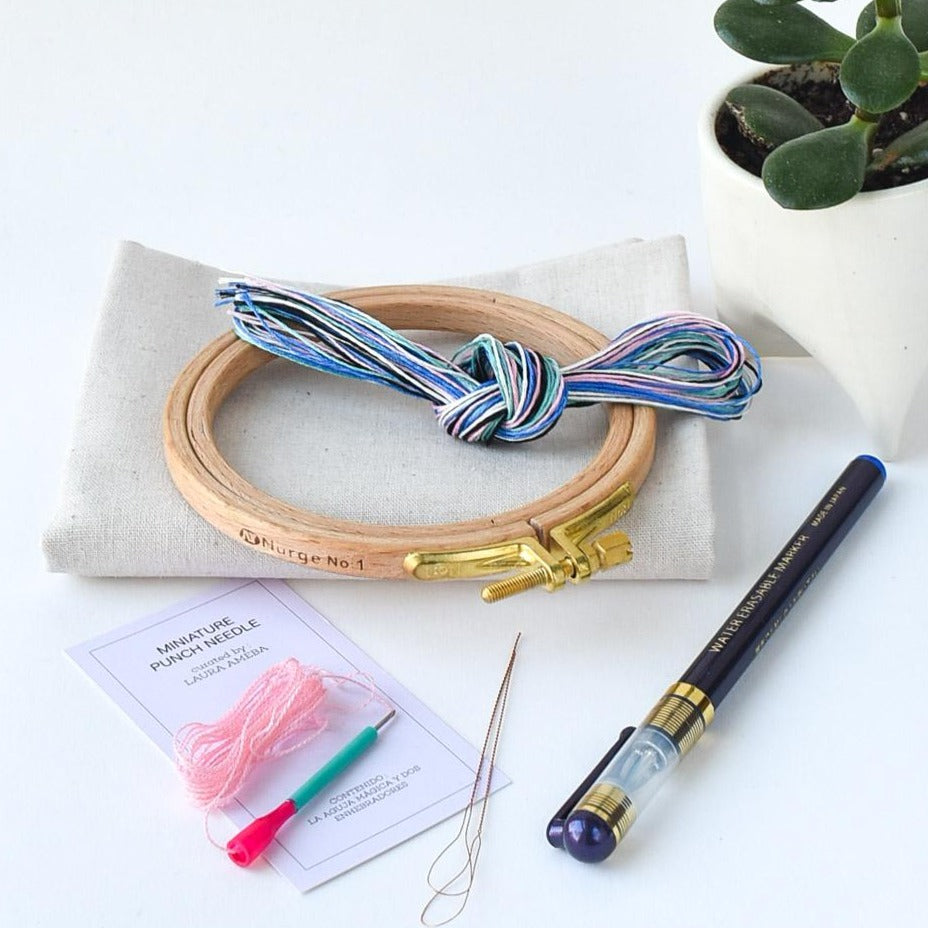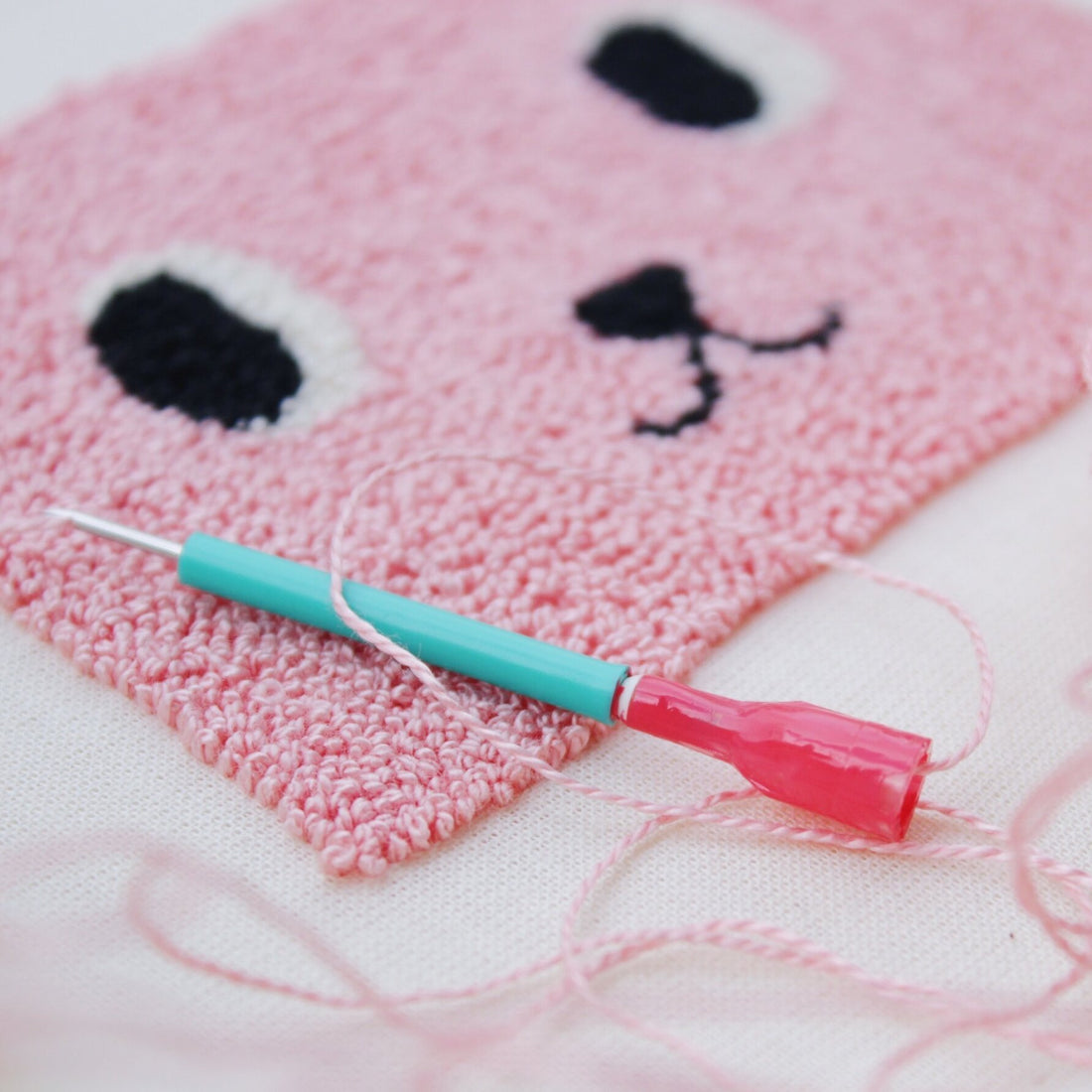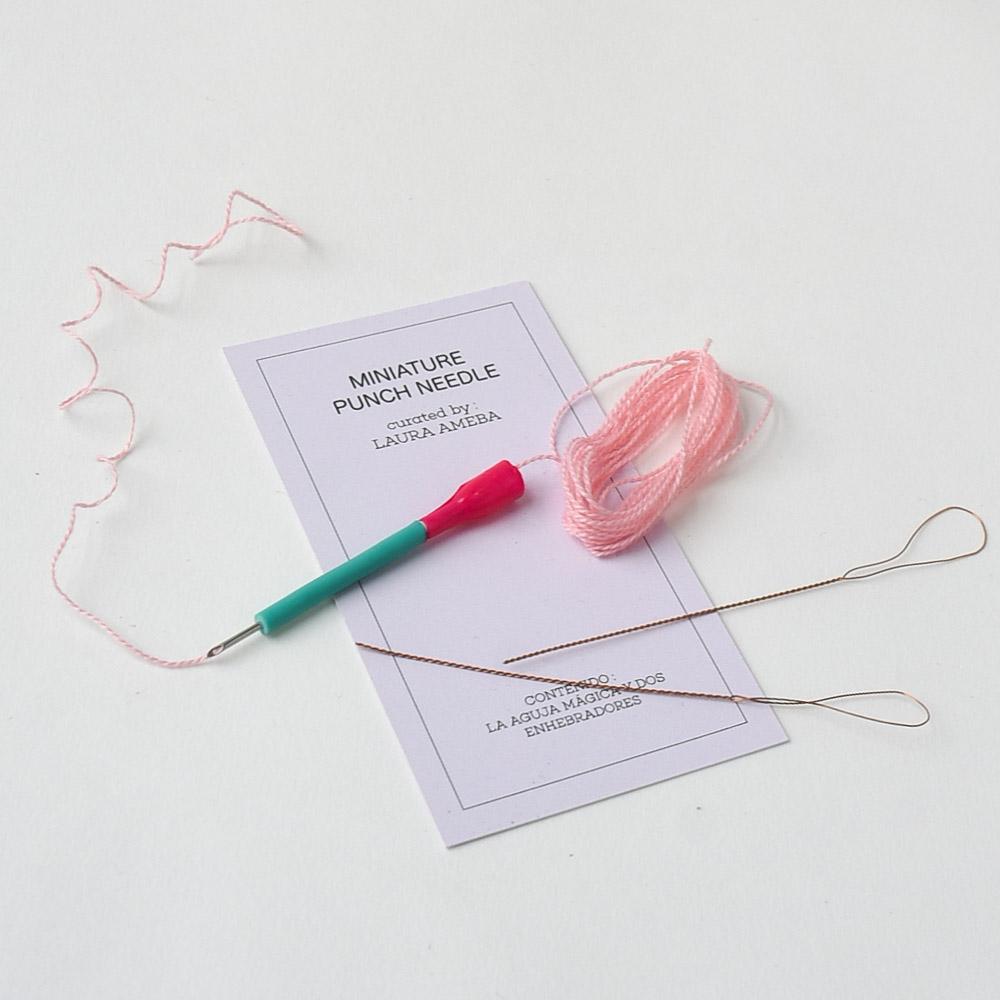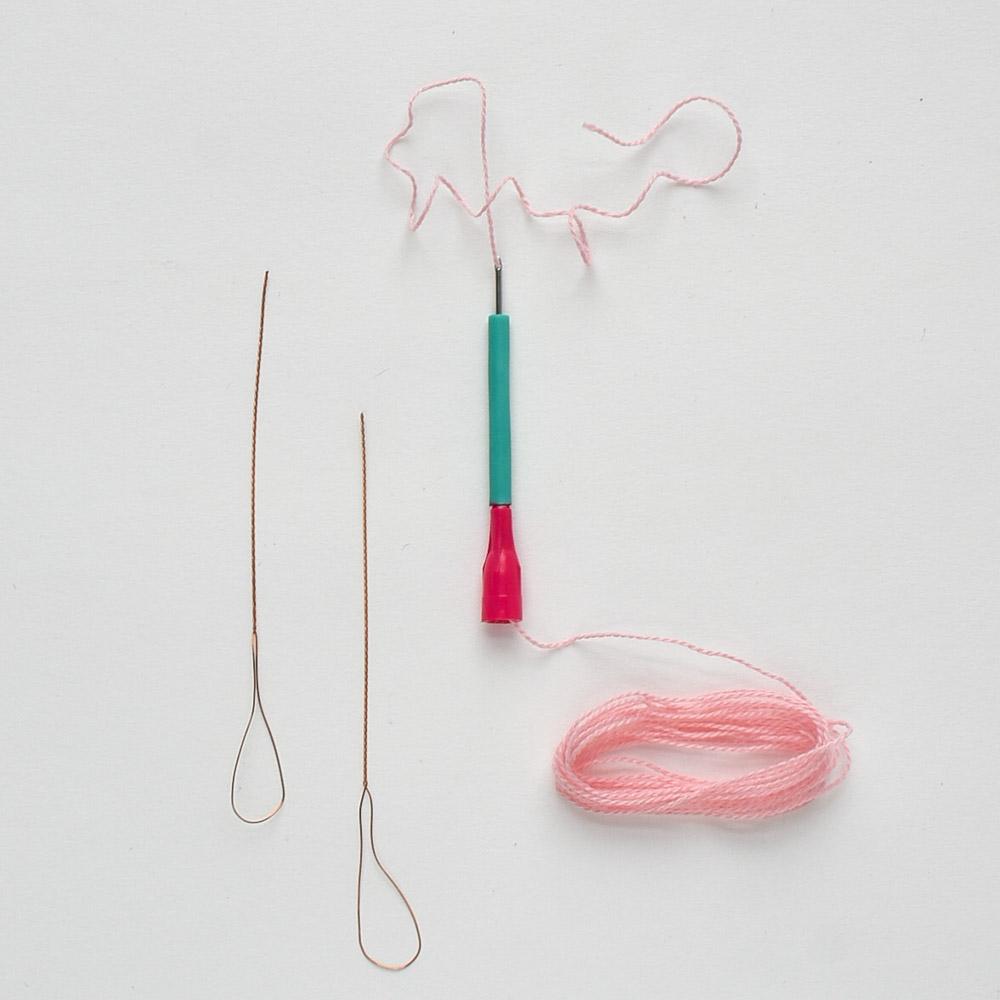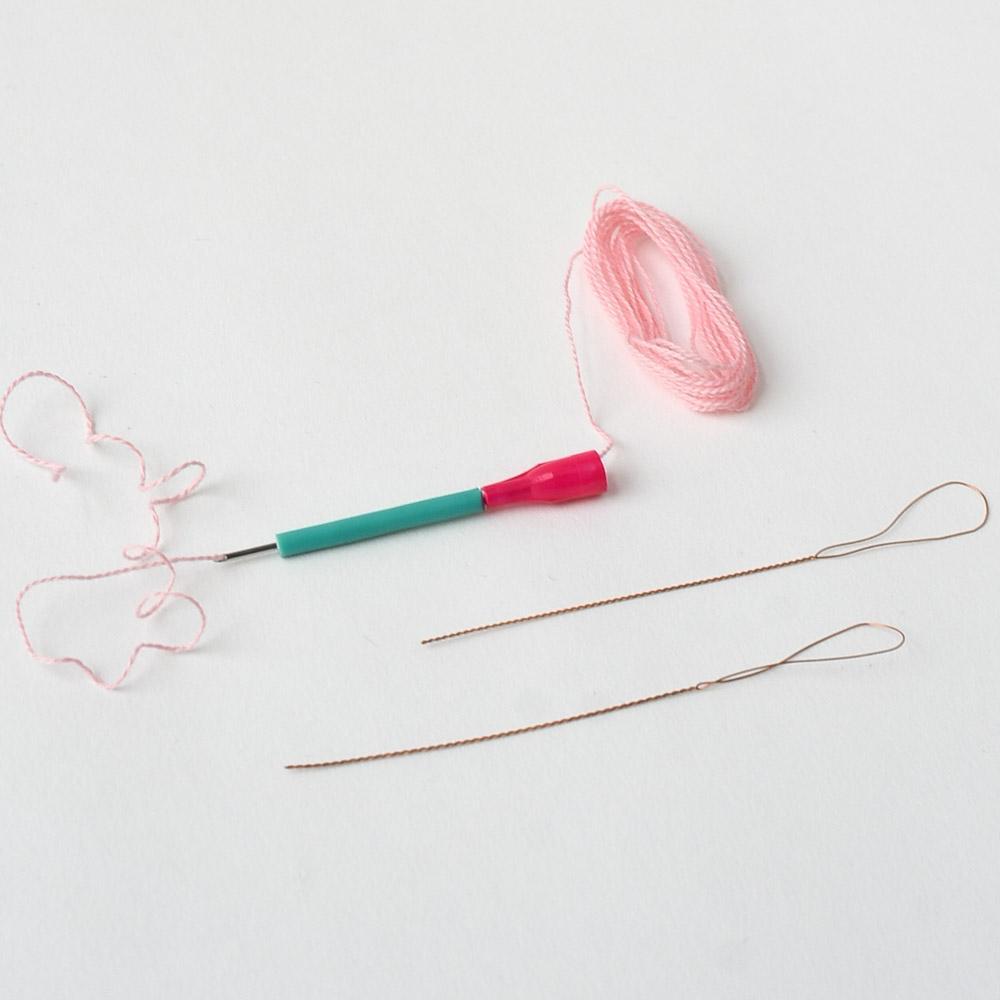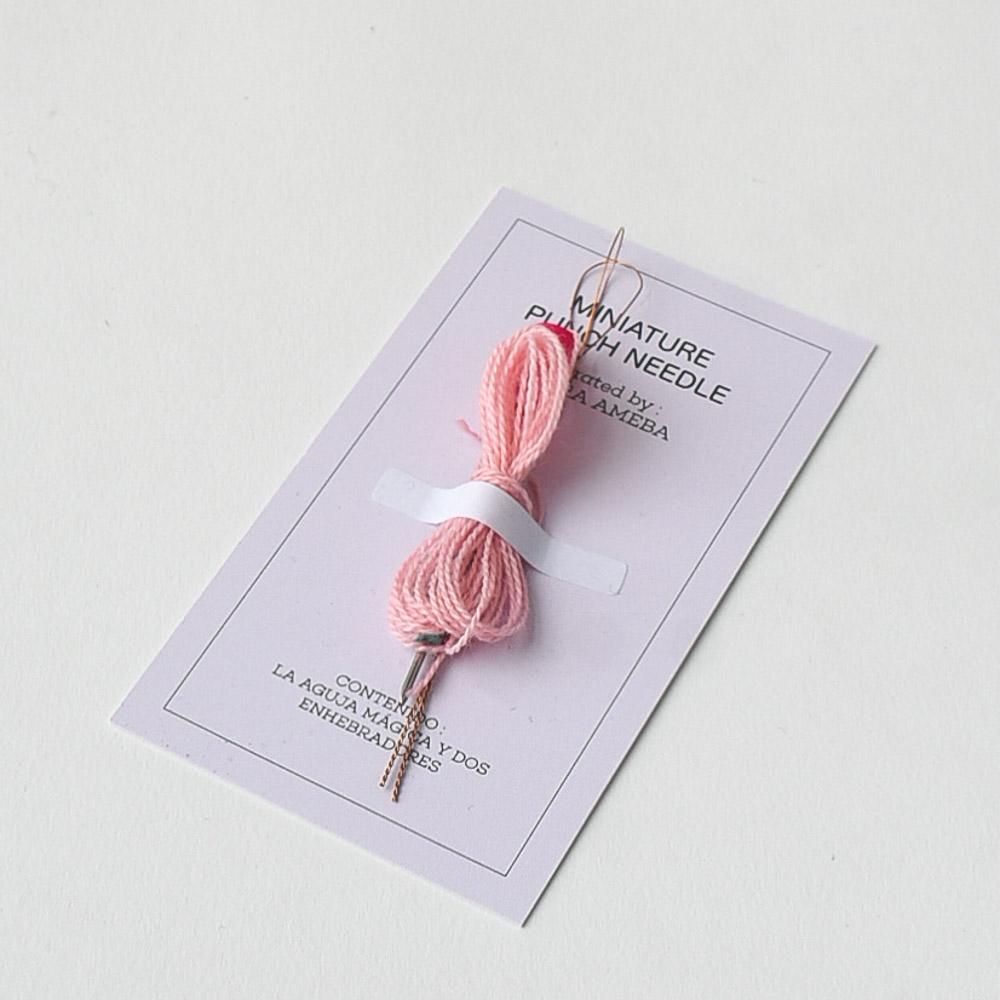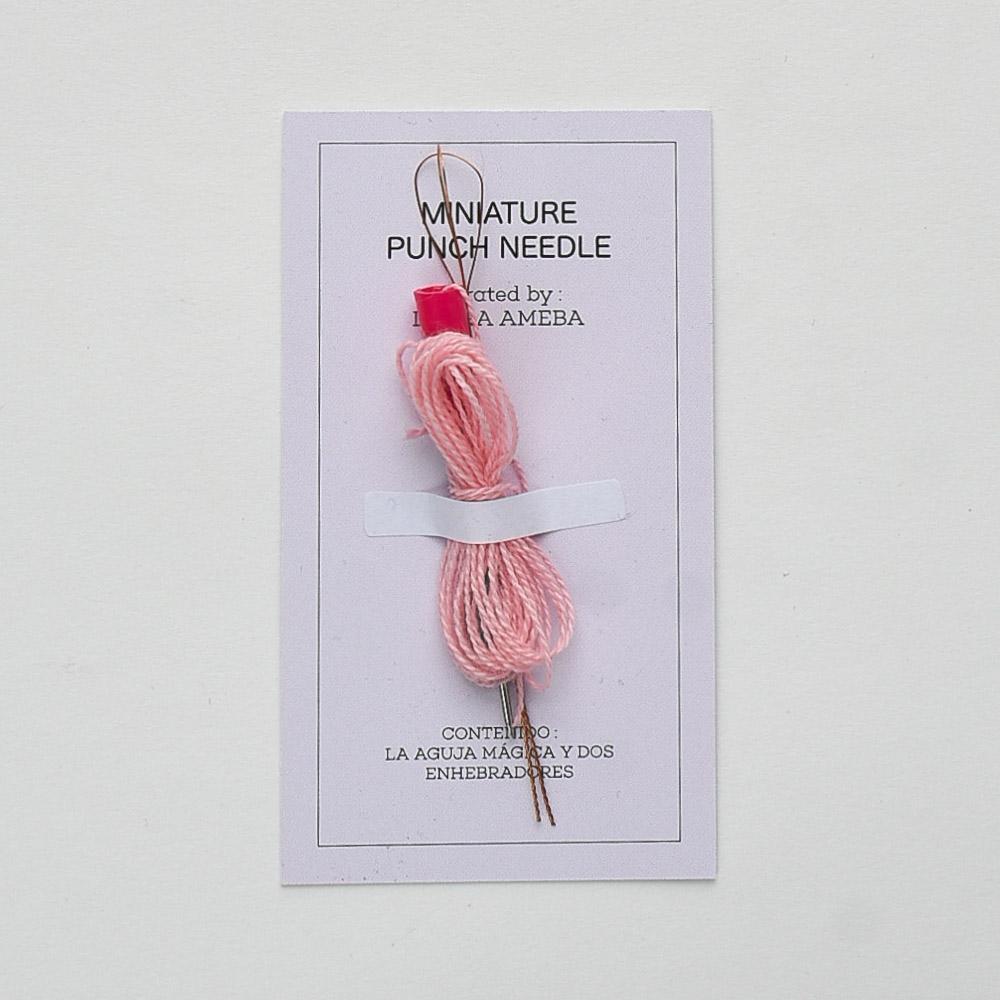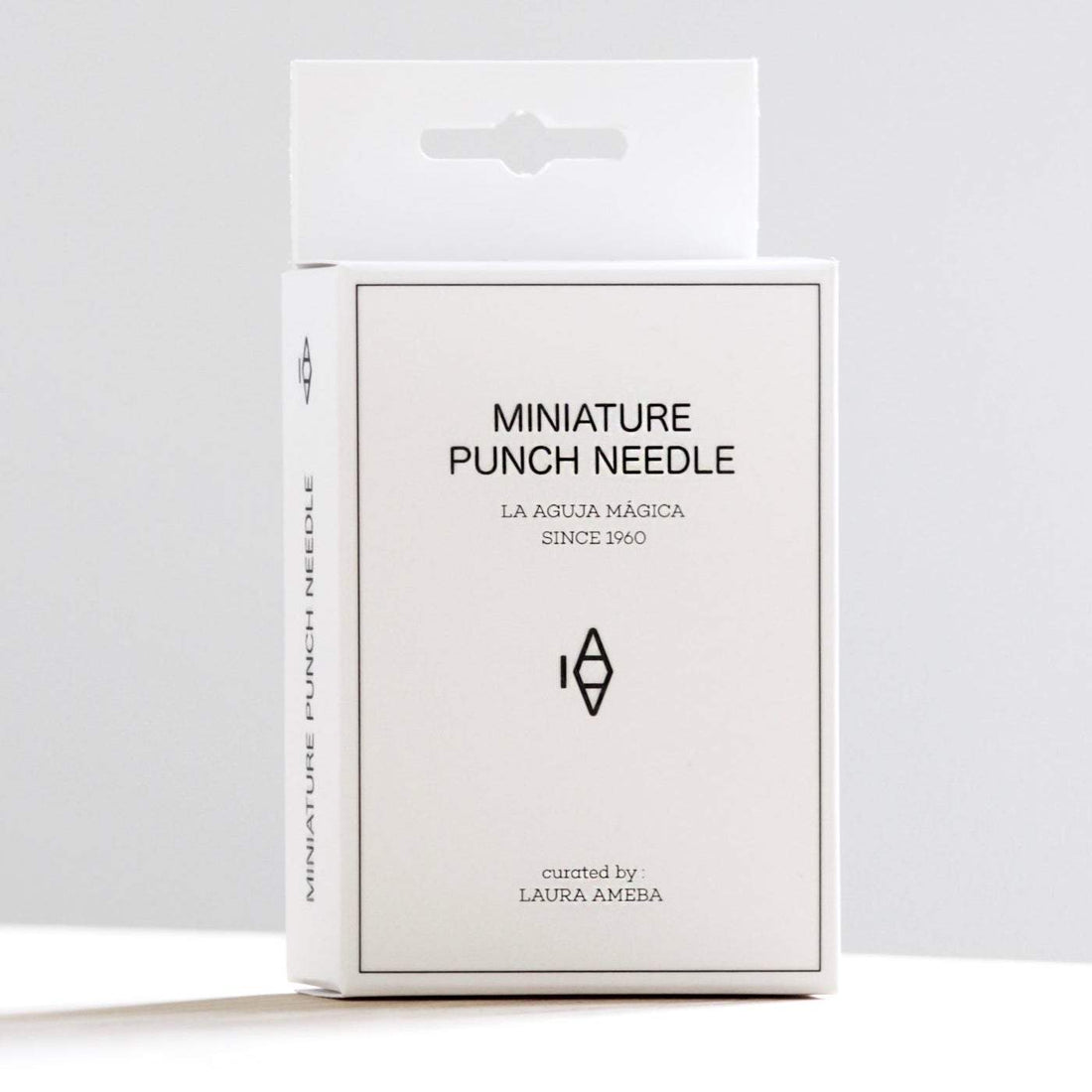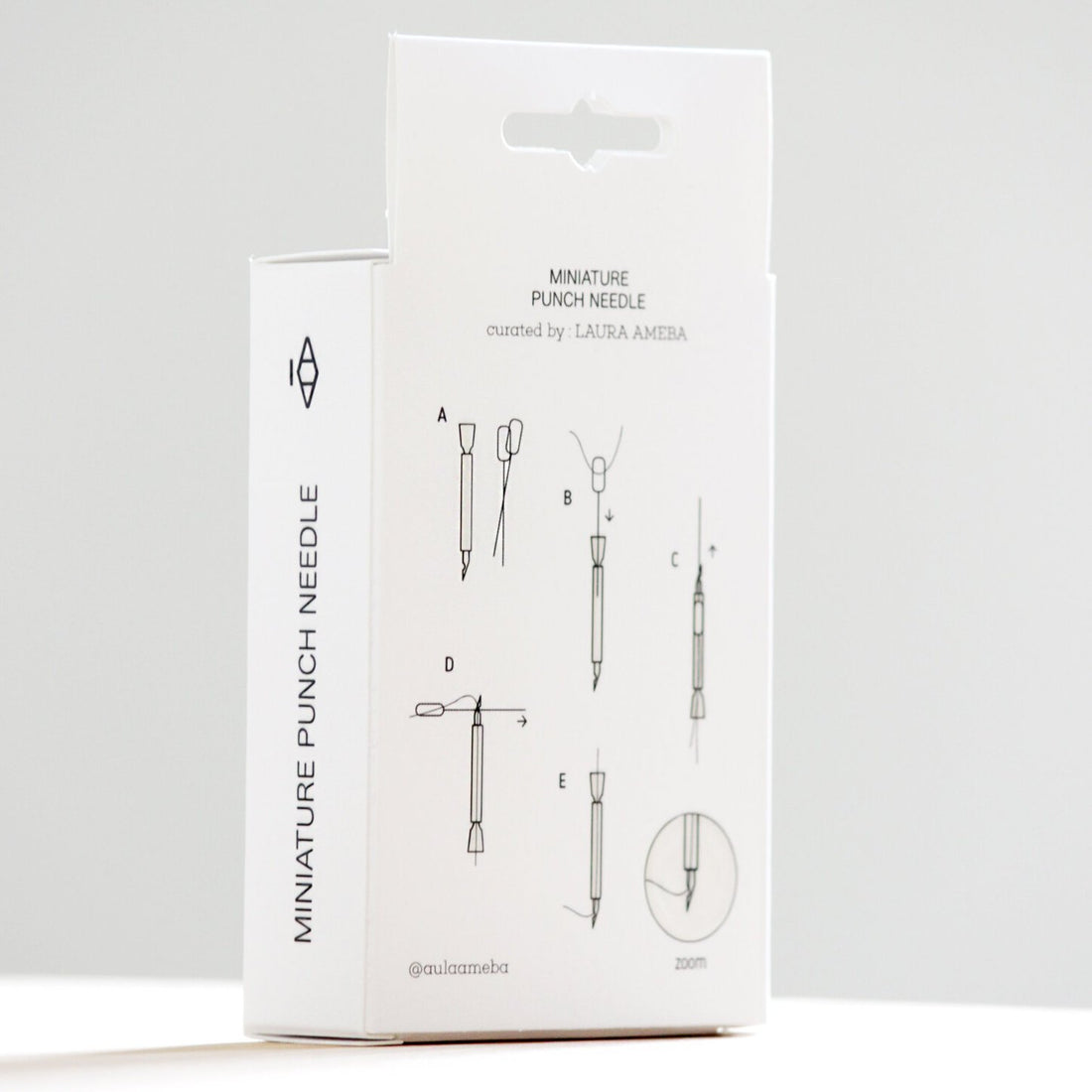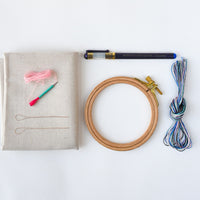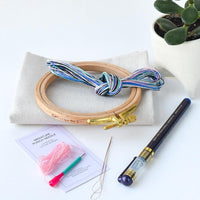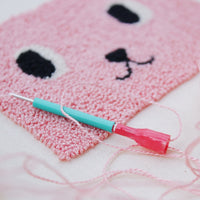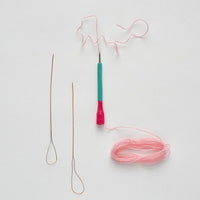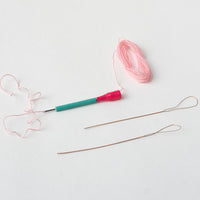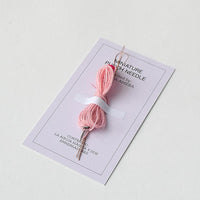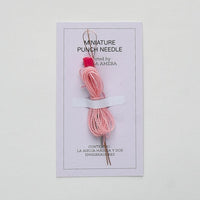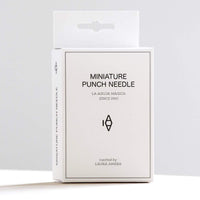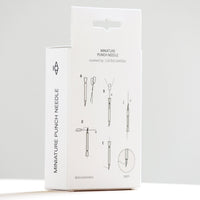 Mini Punch Needle Supply Kit
Immerse yourself in the magic of punch needle embroidery quickly and easily with this supply kit to get you started.

The kit, which comes in a drawstring muslin pouch, contains: 
Mini Punch Needle
Adjustable embroidery hoop, 4" 
Weaver's cloth, 18" x 11"
Thread bundle, 3 yards each of 5 colors

Chaco Water Erasable Extra Fine Point Blue Pen
The magic needle is handcrafted following the original model of the old Russian Old Believers. This tool is one of the many precursors of this technique. It comes from the Wassa family since the 60s and they have continued the legacy of this craft.
With this needle you can practice various three-dimensional points with just a puncture on the fabric.
The needle is suitable for use with embroidery thread -- 2-3 strands of stranded floss such as Retors du Nord or Laine St-Pierre, a single strand of Daruma Sashiko Thread or Moire Rustic Darning Thread or #8 perle cotton, or similar. 
TECHNICAL DESCRIPTION
- Needle size 2" (5 cm)
- Stainless steel needle, high durability
- Removable plastic handle
- 2 copper threaders
- Design compatible with various thread formats