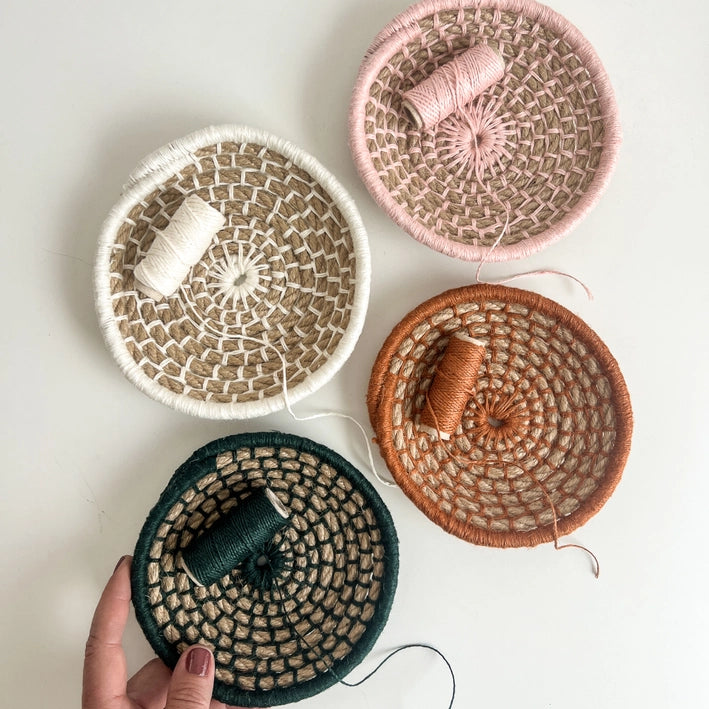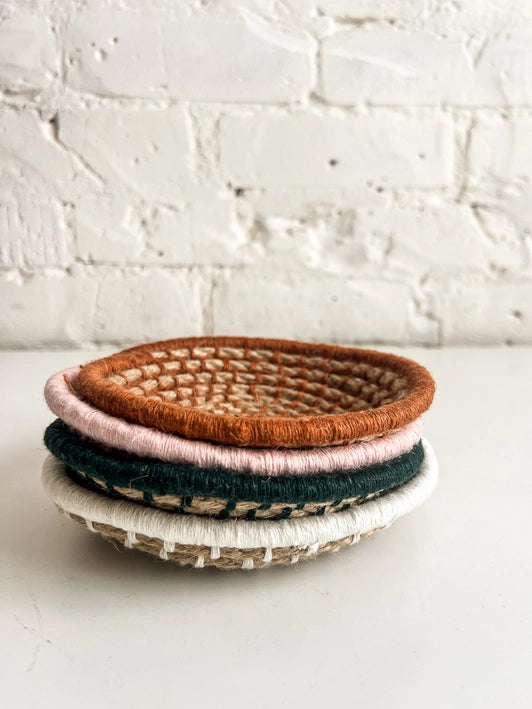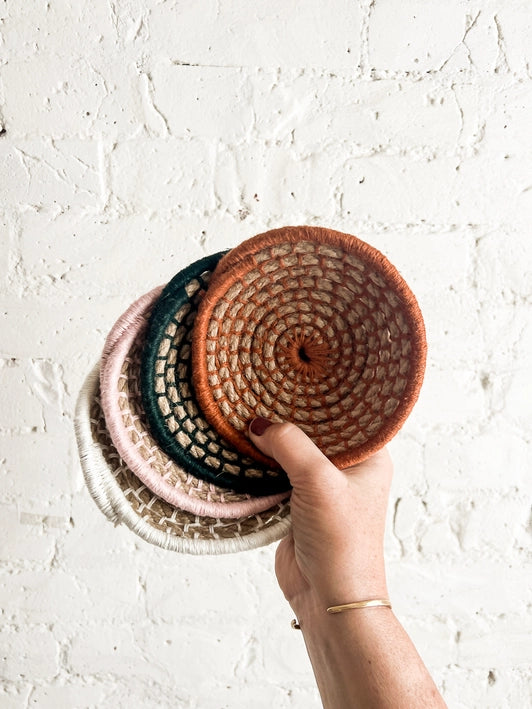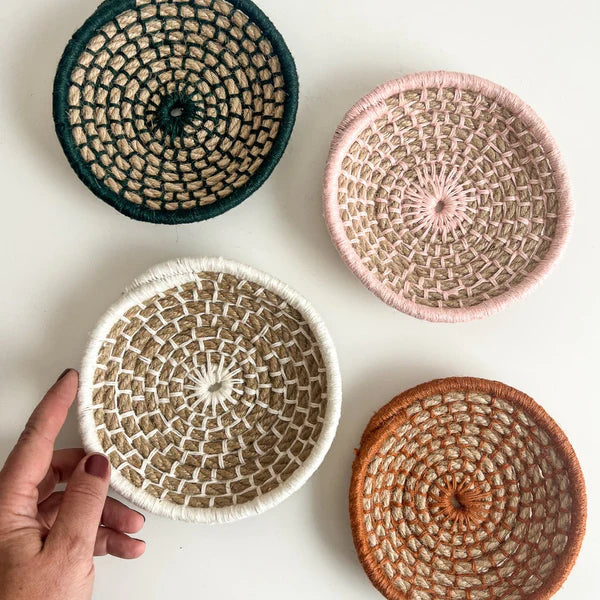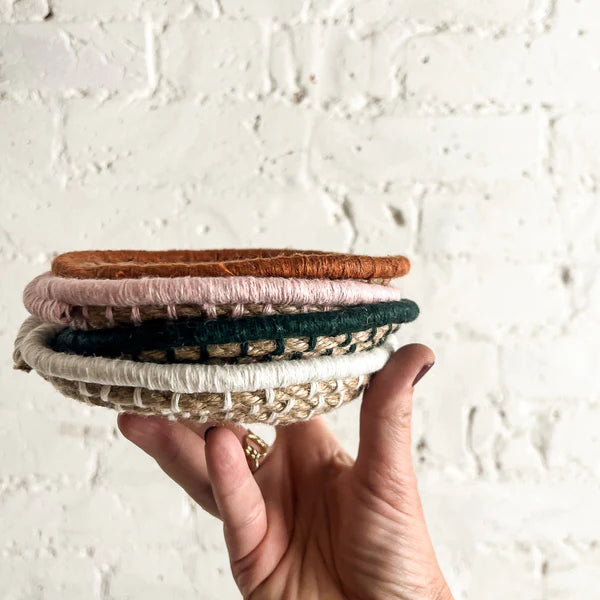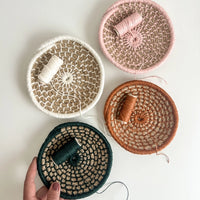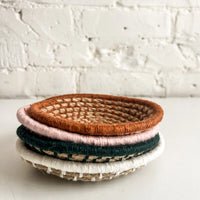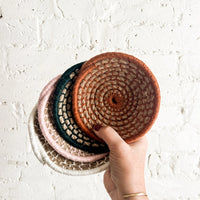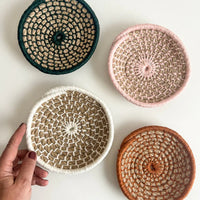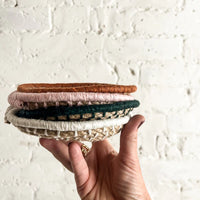 Naomi Nesting Bowls Kit - 4 Pack of Mini Bowls
Gather your crafty crew and get busy with our mini Naomi nesting bowl kits! If you loved making the original Naomi but wished it came in a more shareable size, your wildest weaving dreams have come true.
These adorable mini bowls are the perfect quick project for craft nights with friends. Simply coil up the jute rope, stitch across with the linen yarn, and voilà - rustic nested bowls made with your own two hands!
Get ready to be amazed ("Follow along with the step-by-step video" ) as you master a new basketweaving technique to create your petite bowls. Or gift a bunch to all your crafty gal pals. The possibilities are endless with these DIY woven wonders.
Each kit makes 4 darling bowls measuring just 4'' wide x 1'' high - store knickknacks in the larger ones and trinkets in the smaller ones.
Your Mini Naomi Kit Includes:
1 hank jute rope (12 yds)

4 mini linen yarn skeins (49 yds each)

4 darning needles

4 stitch markers

Printed pattern

Instructional video



Just add a pair of sharp scissors and some good company! Let the cozy weaving party begin.
Other notes
Made in United States

Dimensions: 10″ x 4″ x 3″ (25.4 x 10.2 x 7.6 cm)

The photo shows a dark green bowl, but our kits have onyx black instead.