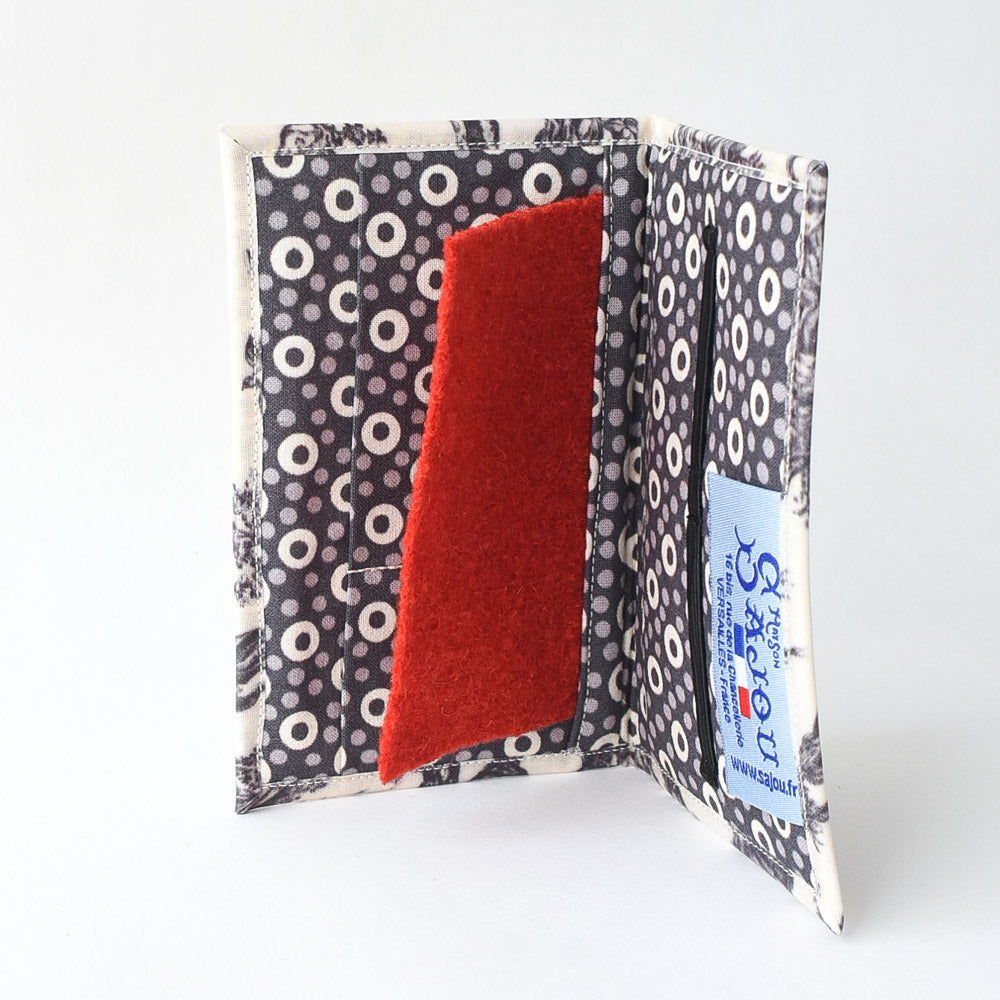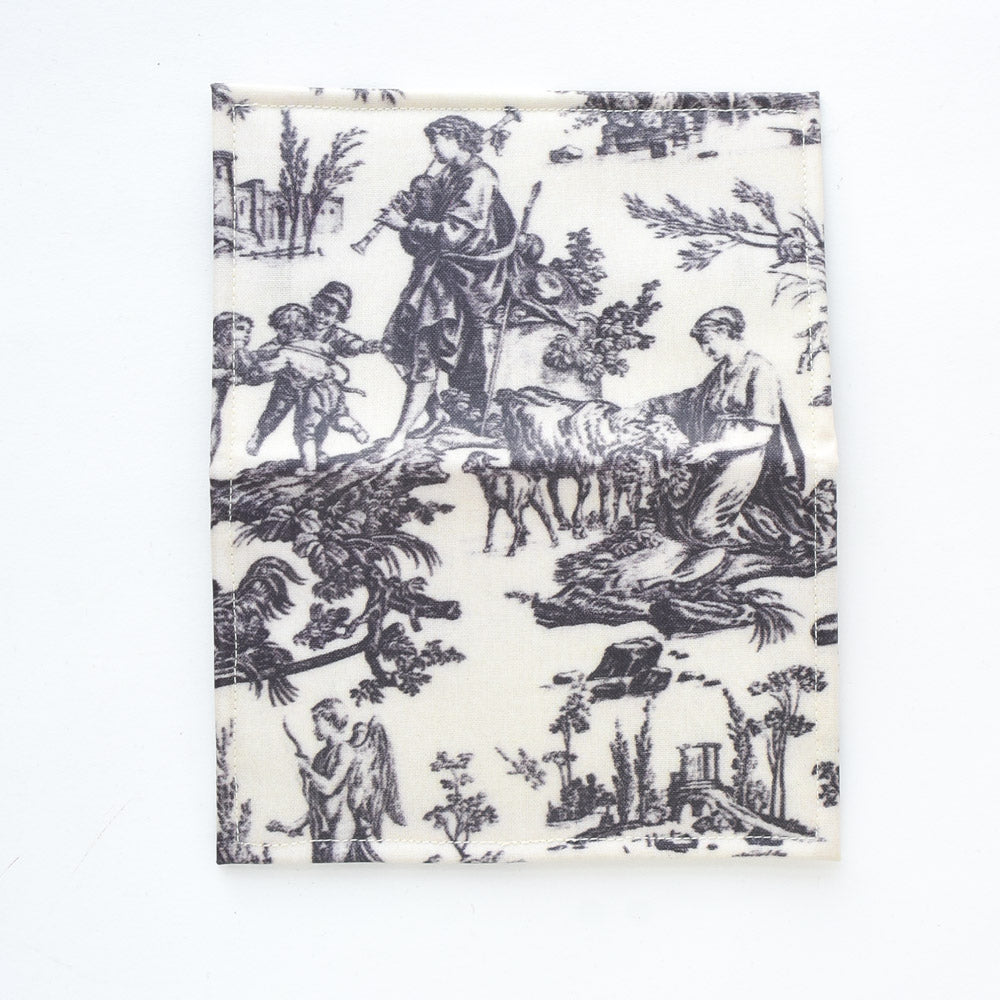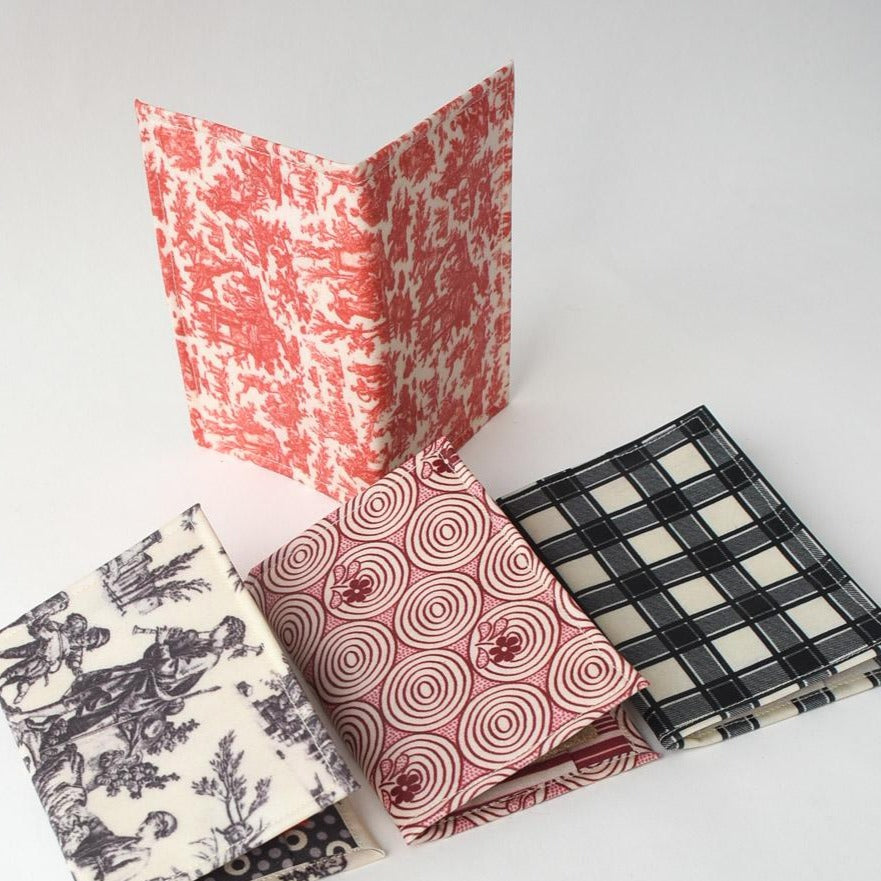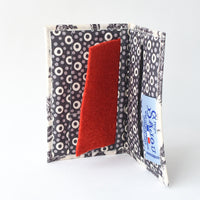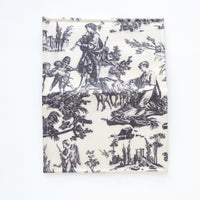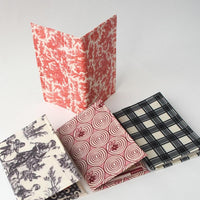 Needle Case, Gray Offrande Toile
Exquisite fabrics make this needle case a true delight!
The needle case made from Sajou's coated cotton fabric with the interior of a coordinating fabric.

When open, on one side are two elastics, perfect for two Sajou thread cards. On the other side are two flat pockets, just the right size for a small needle booklets.
In the center is a piece of boiled wool for your precious needles and pins.

Size open: 5-1/2" x 7" (14 x 18cm)
Closed: 5-1/2" 3.5" (14 x 9cm)
Sajou blue label

This product is MADE IN FRANCE at a small workshop just around the corner from Maison Sajou.