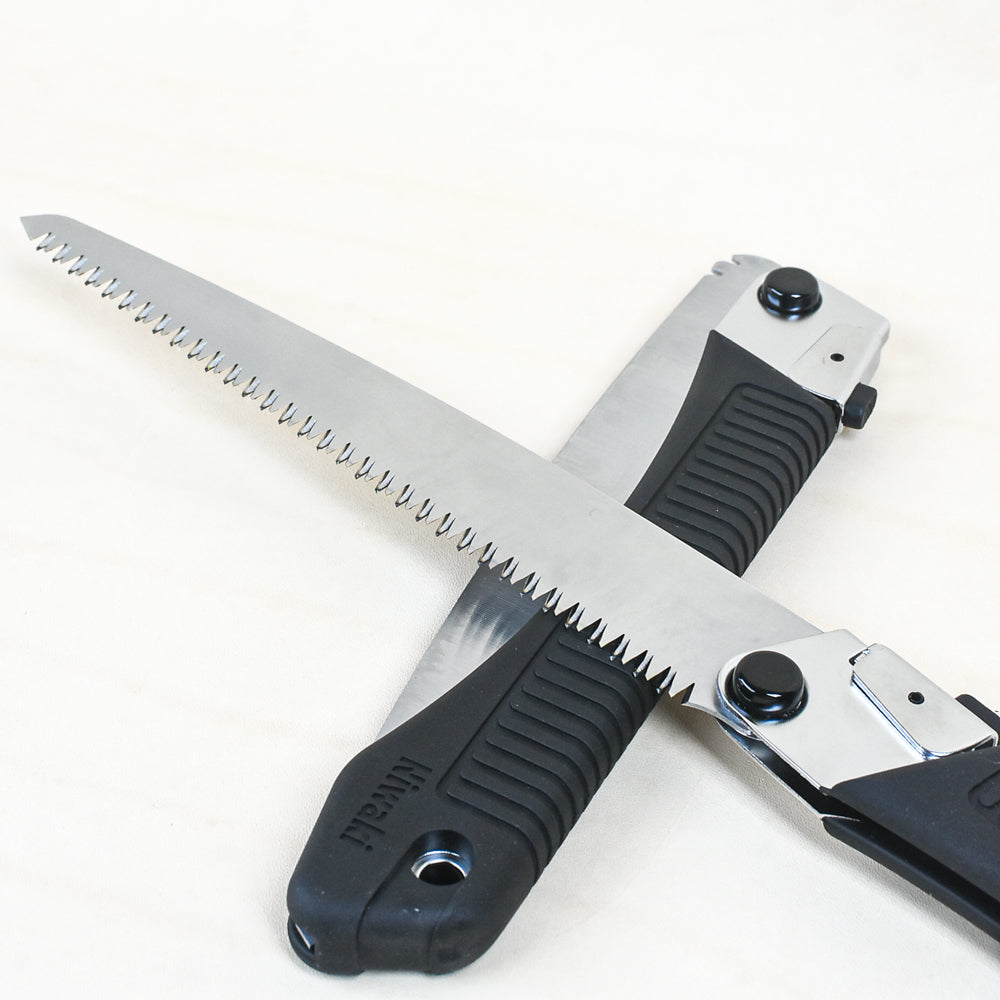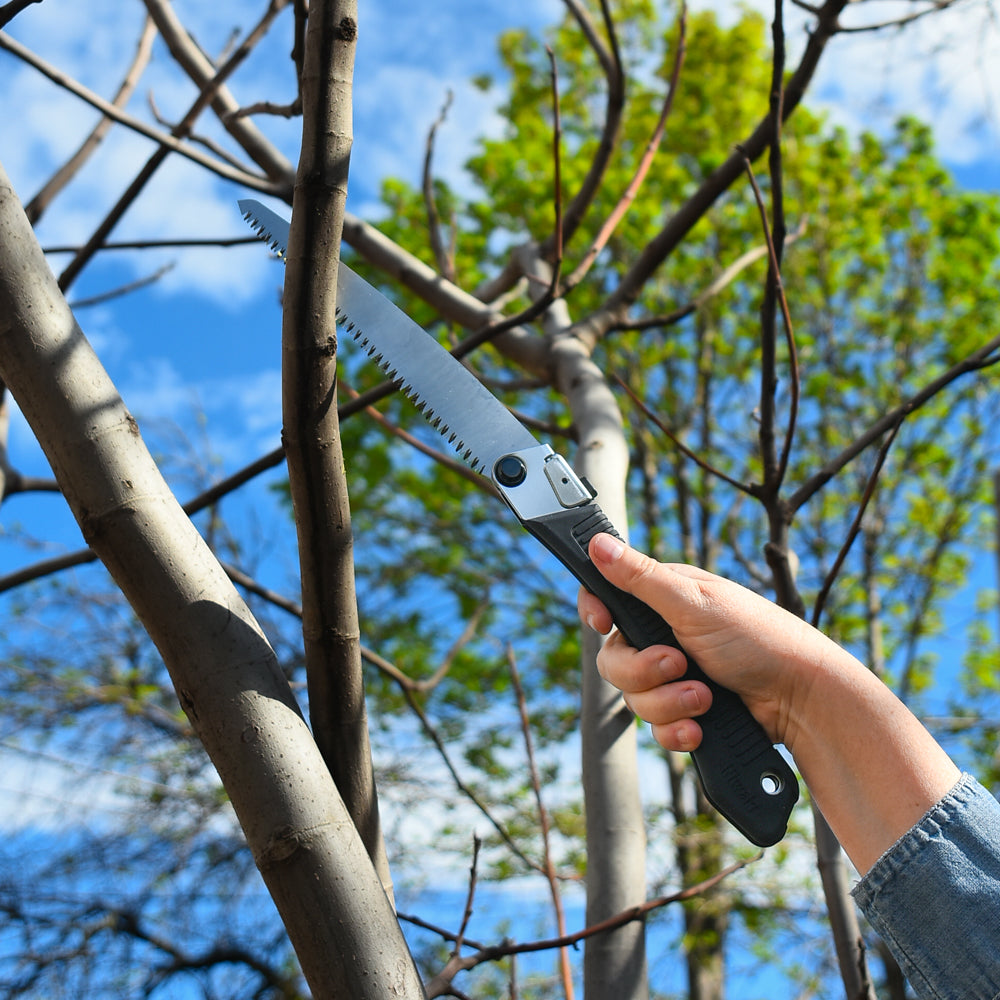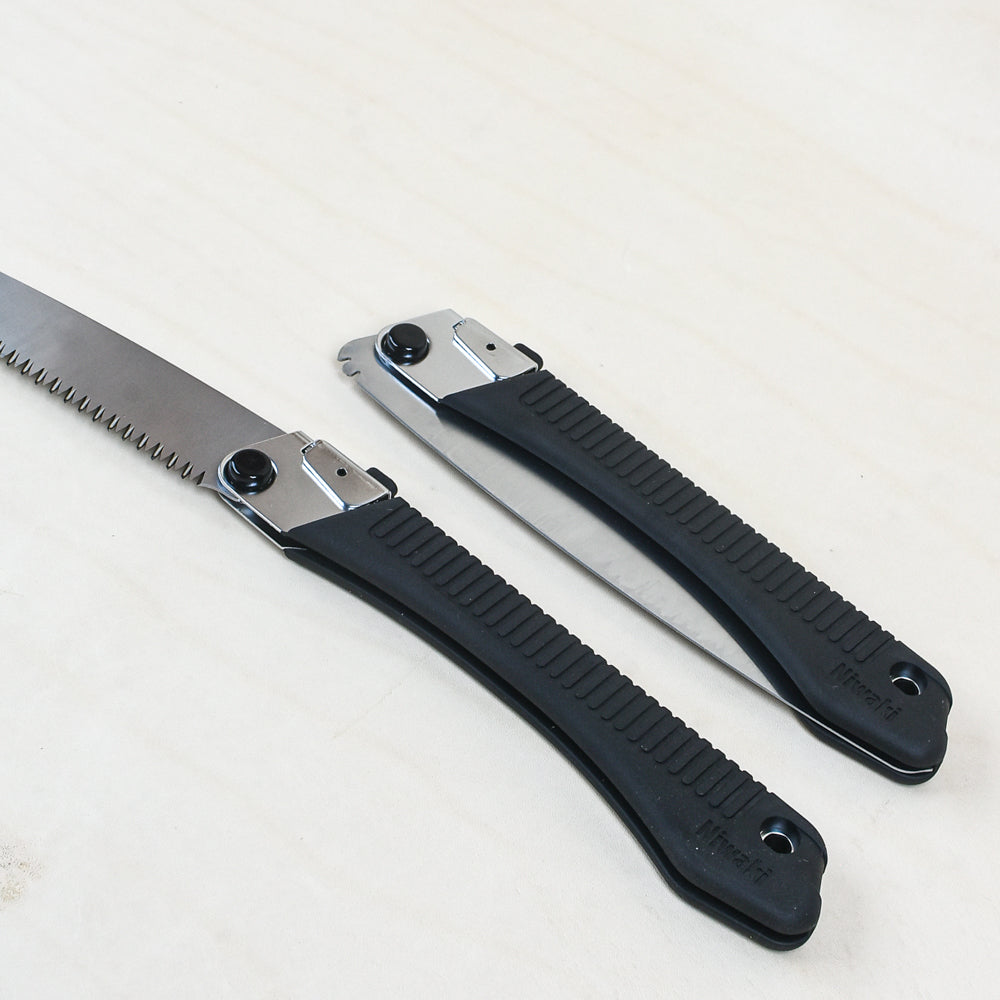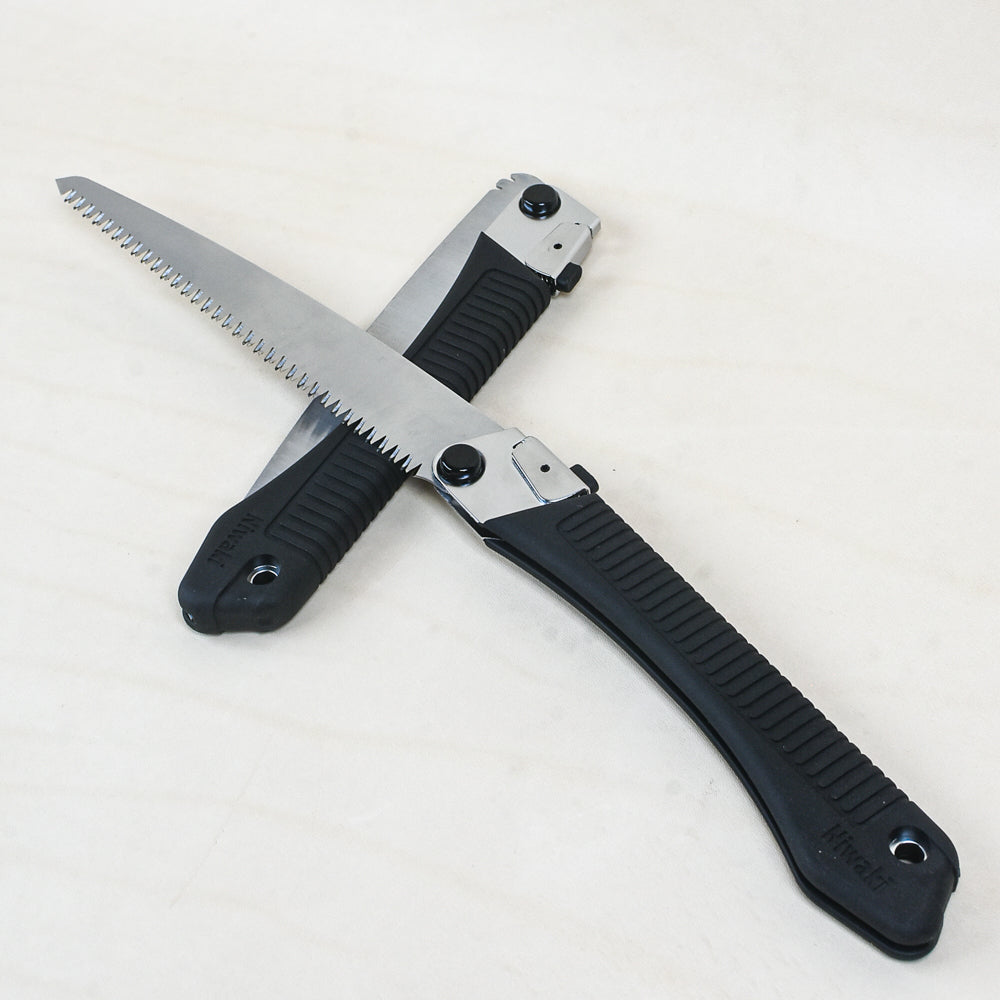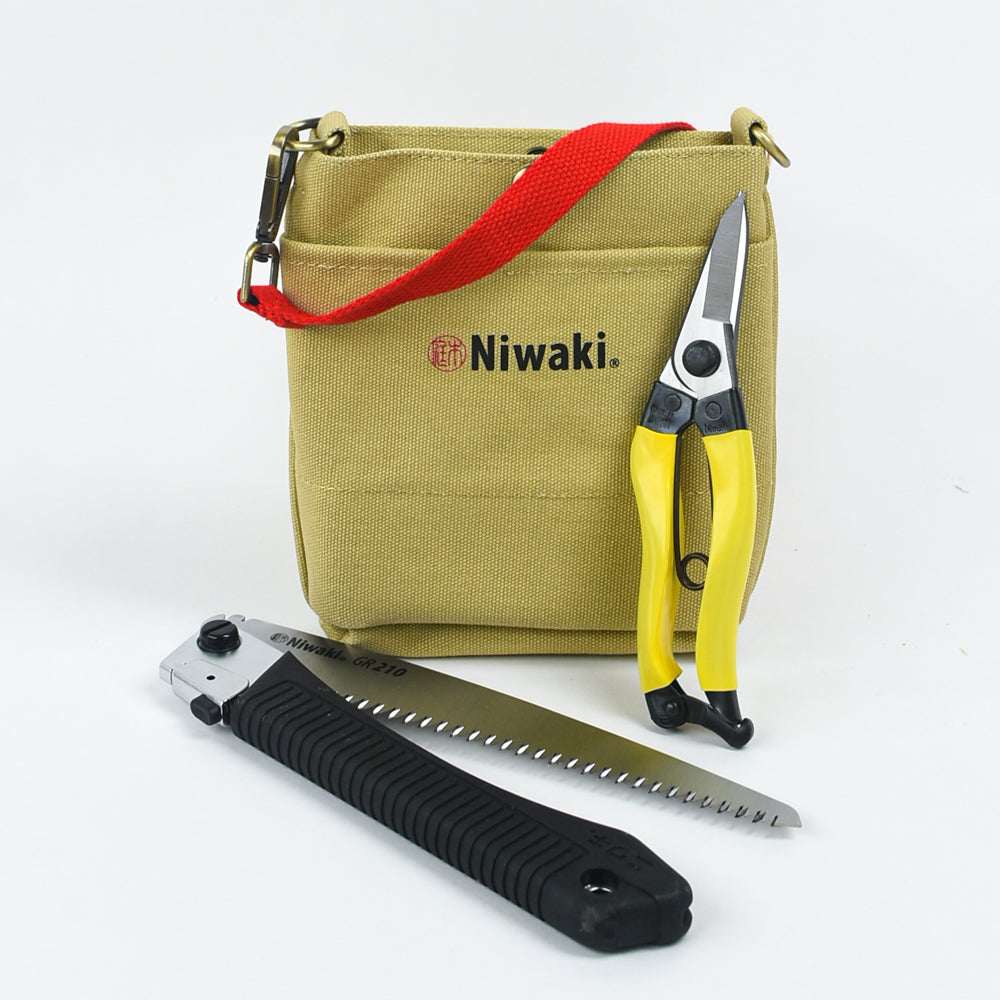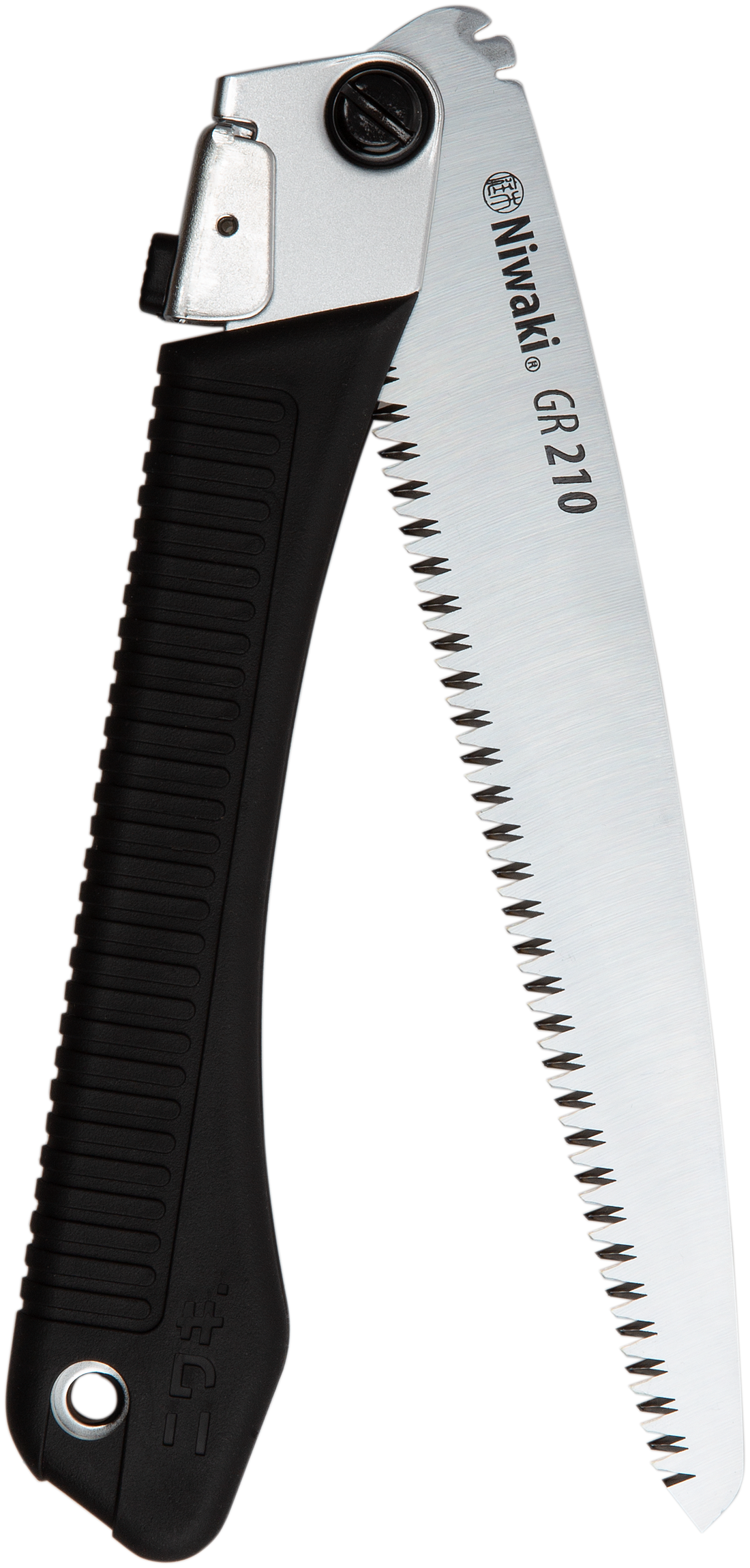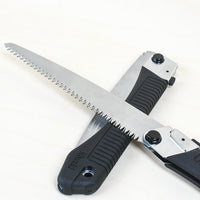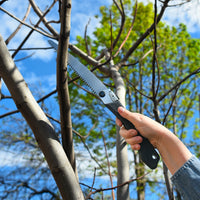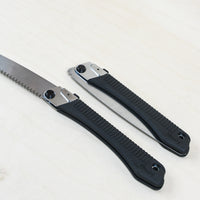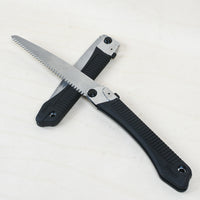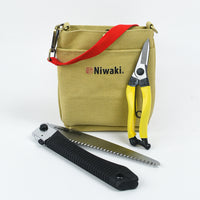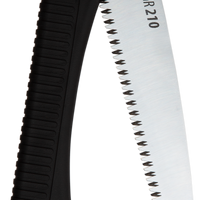 The perfect pruning saw for regular use in the garden - for thinning shrubs, pruning fruit trees and other meatier jobs that secateurs or loppers can't handle, especially dead wood.
With a sleek, sturdy rubber handle and 8-1/4" blade, this is the ideal size that fits very nicely in a utility pocket our garden pouch. 
Because it's a Japanese saw, it has a narrow blade and razor sharp teeth that cuts on the pull stroke. It's efficient and easy to use, just pull and keep it straight.
Info on the Niwaki GR210 Folding Saw:
Weight 8 oz
Extended length 16"

Blade length 8-1/4" 
Max cut about 2" dia.
8.47 teeth per inch
Impact Hardened SK-4 Steel
Rubber handles
Made in Sanjo, Japan
Founded by a British and Japanese couple with a knack for gardening and an appreciation for Japanese gardening tools, Niwaki – which means garden tree in Japanese – sources exceptionally high-quality goods from Japan for the garden and home. For beginning gardeners and advanced arborists alike, their superior products make gardening positively joyful.