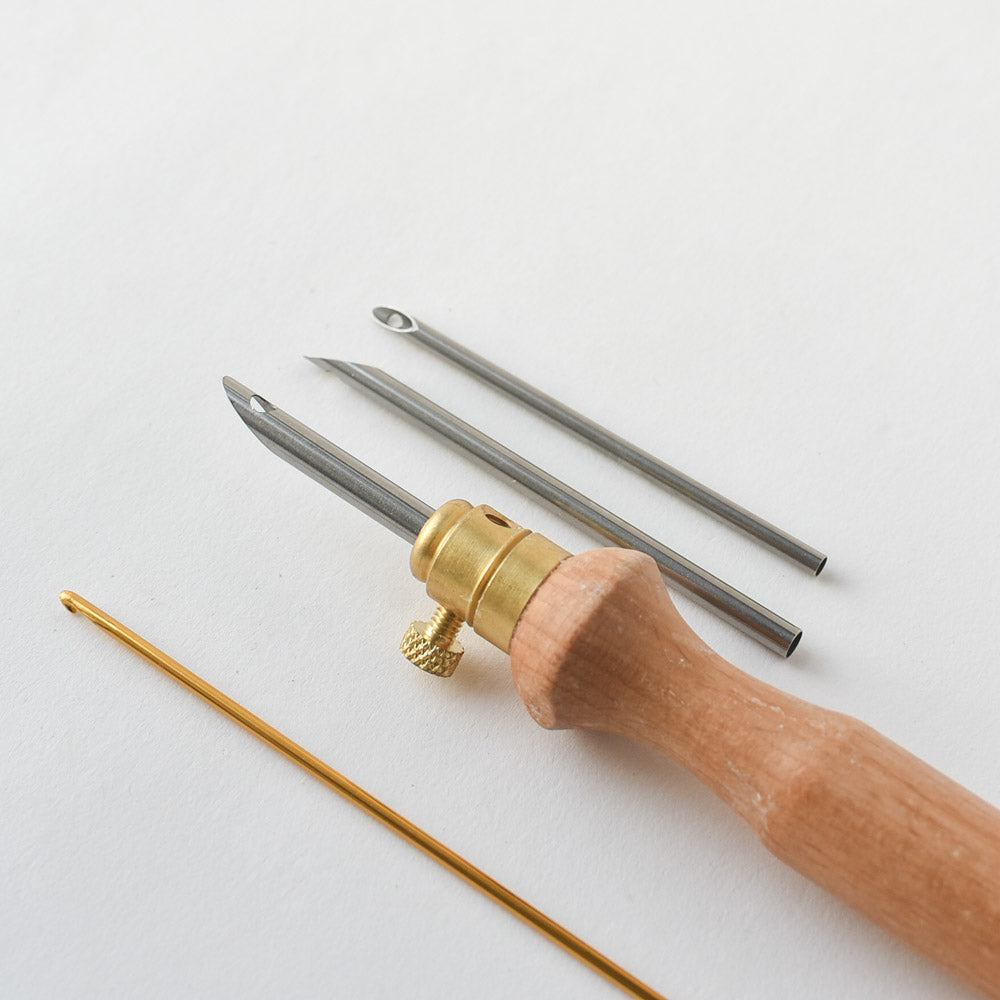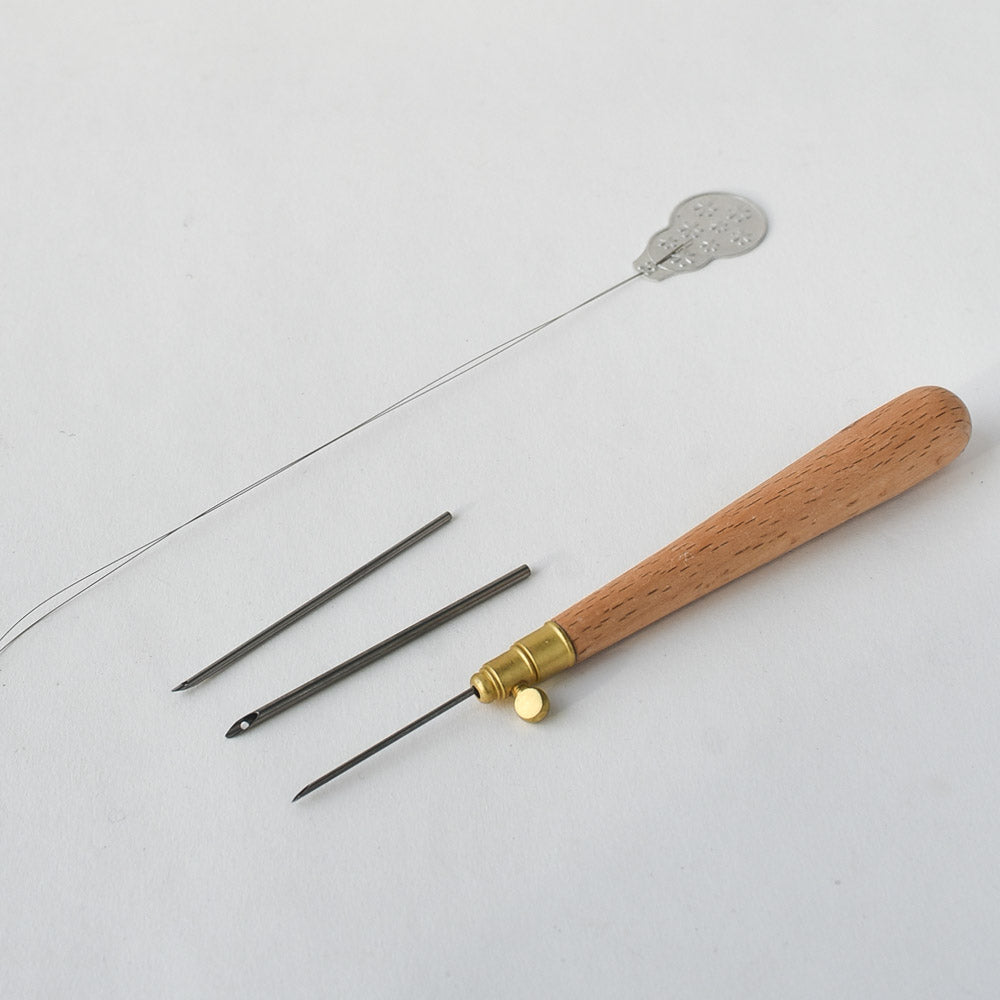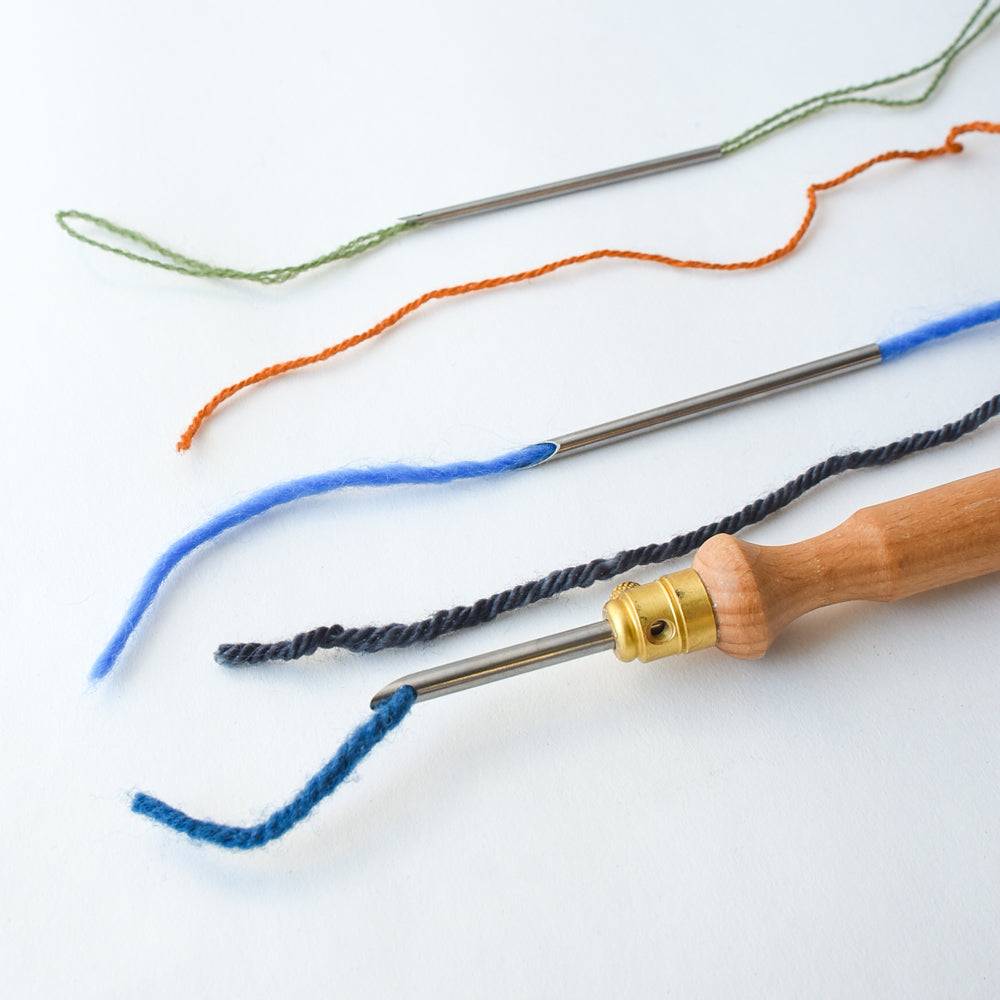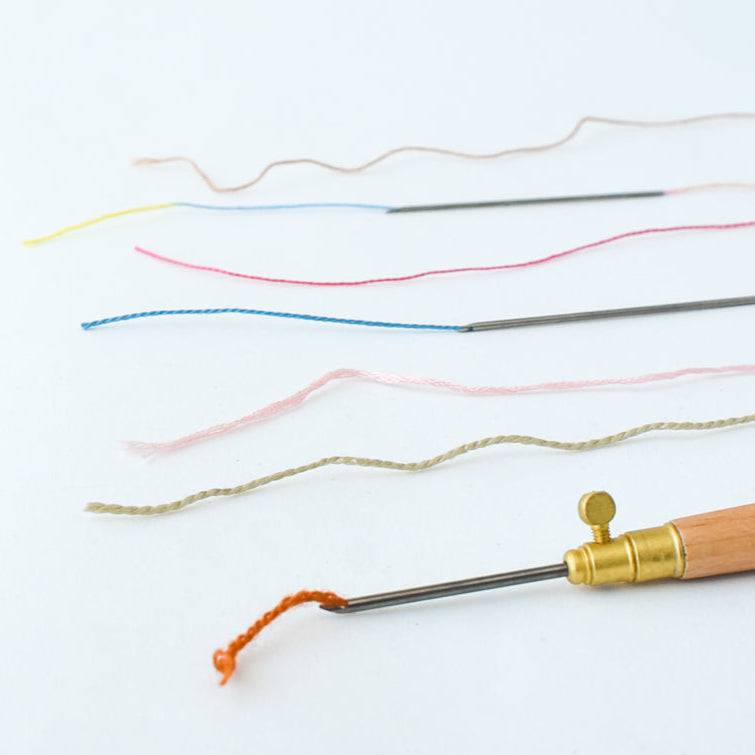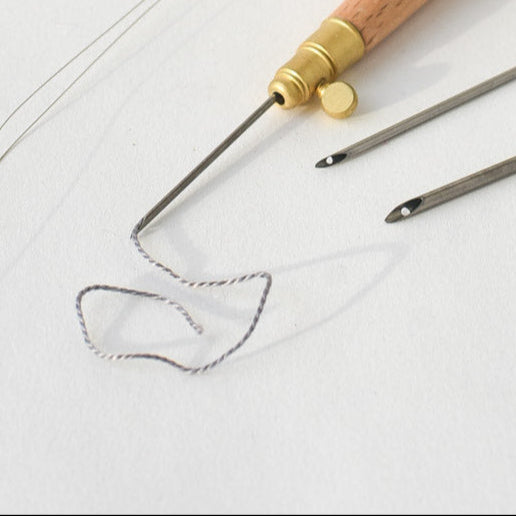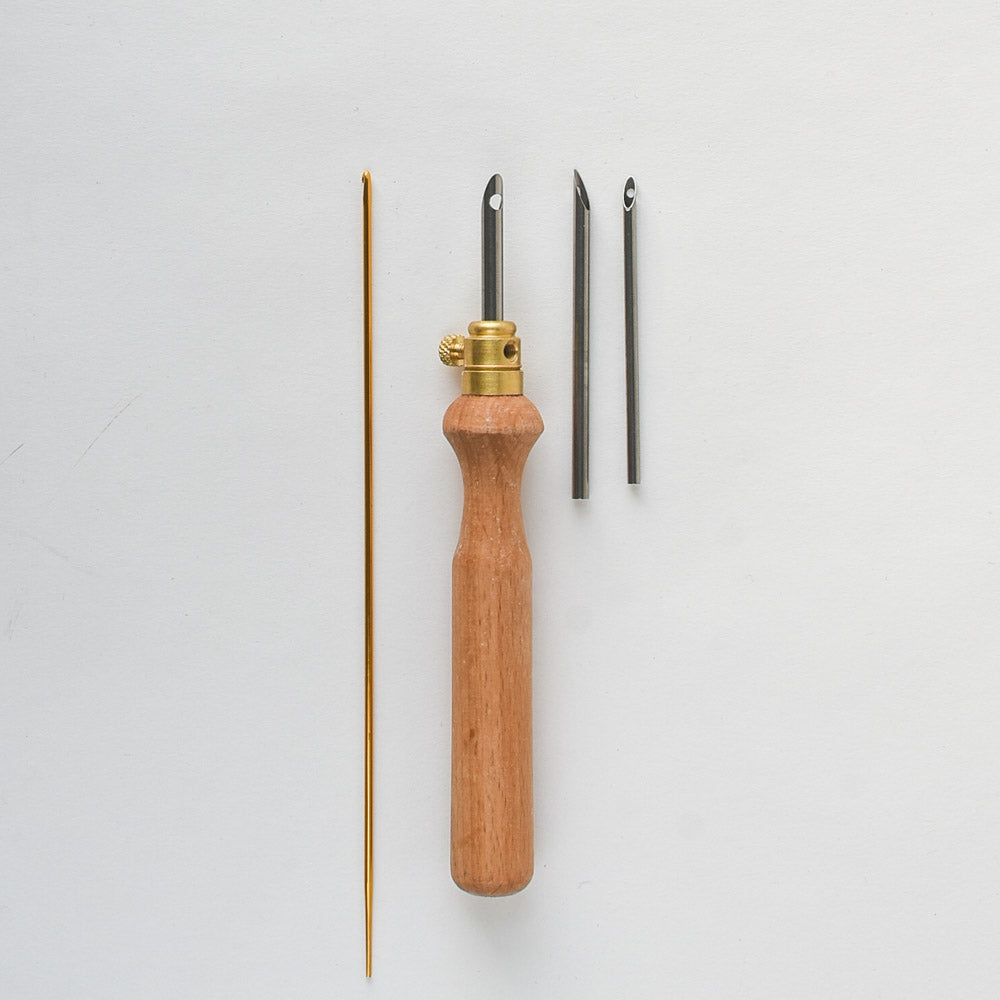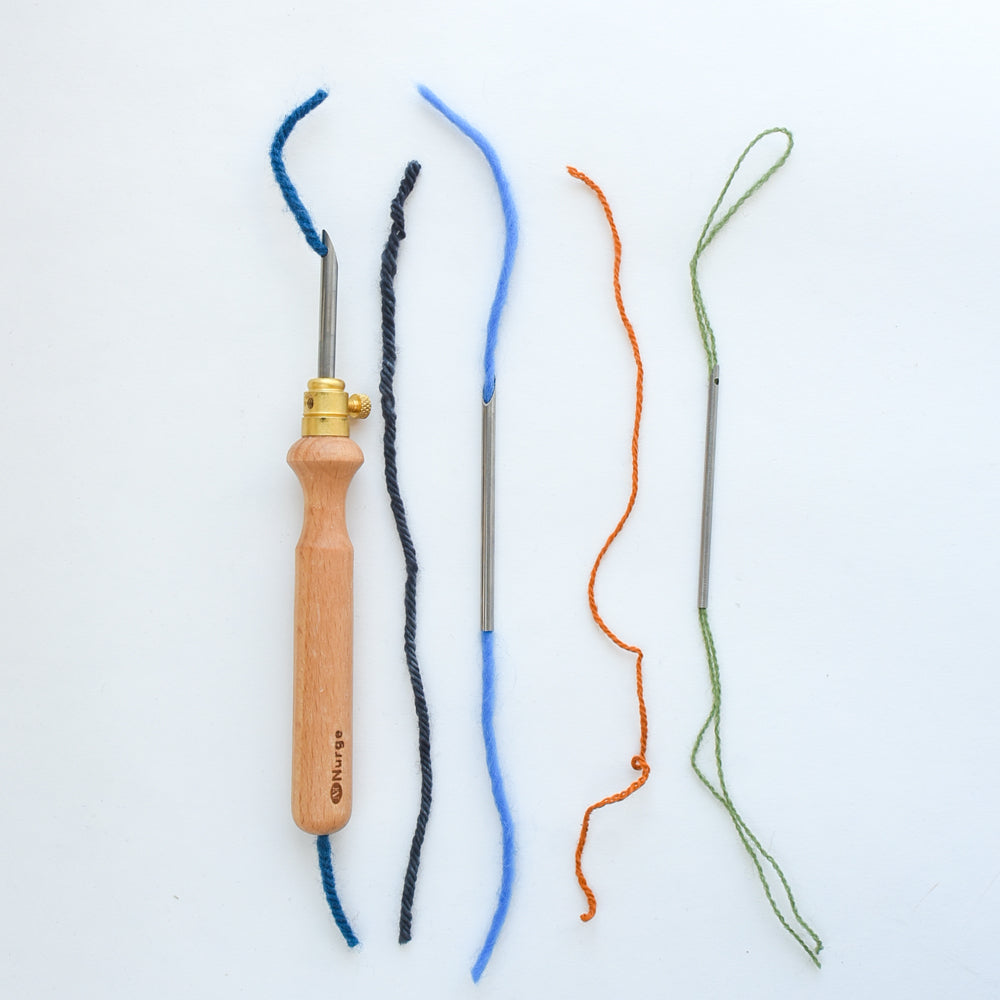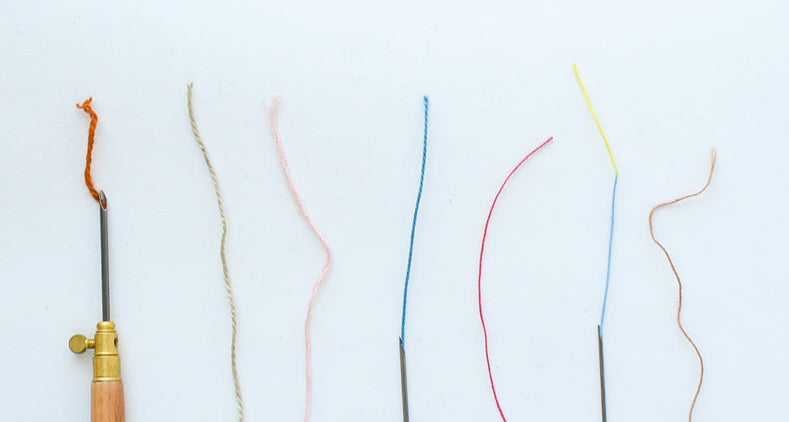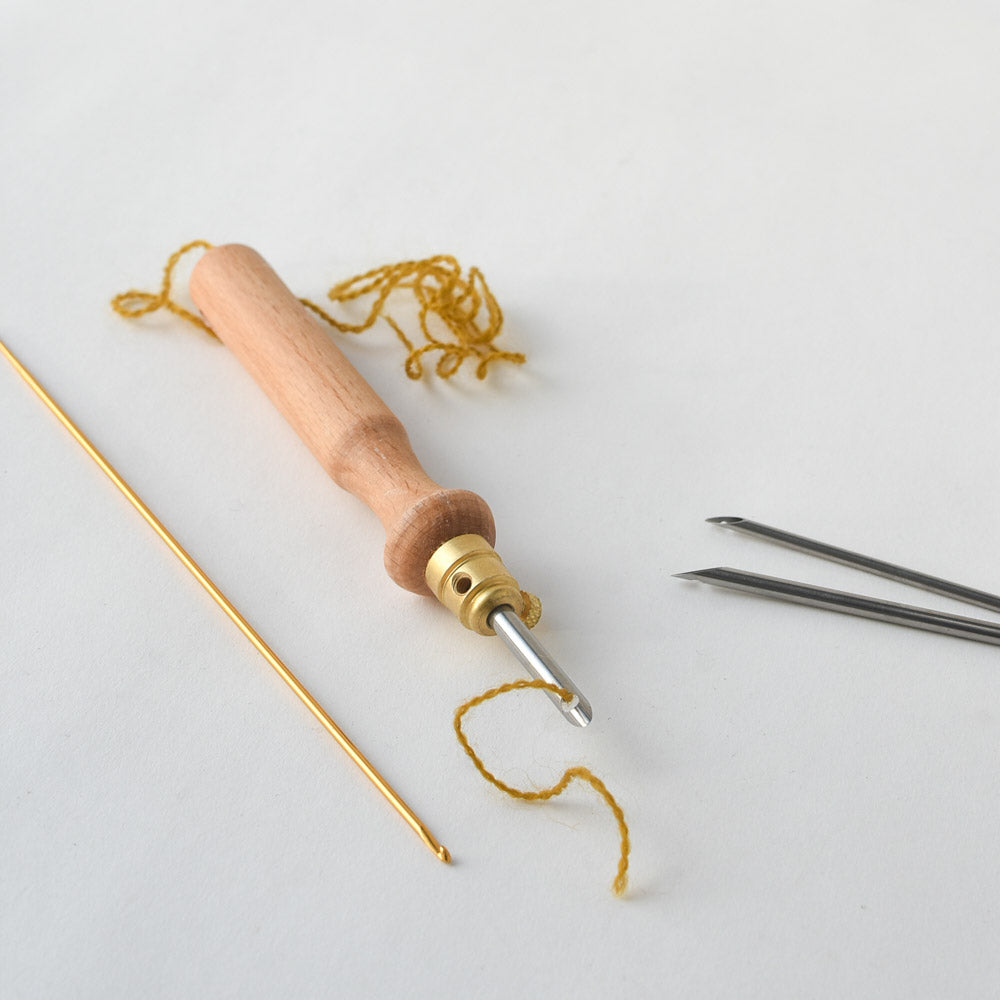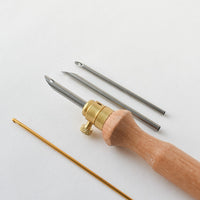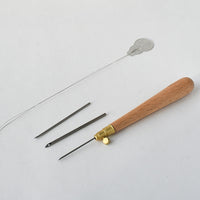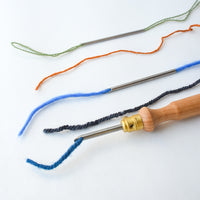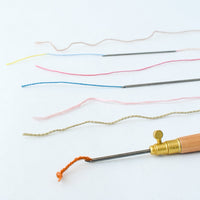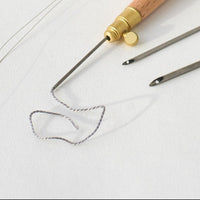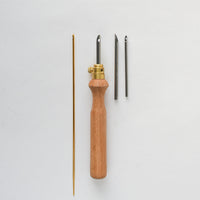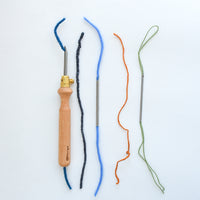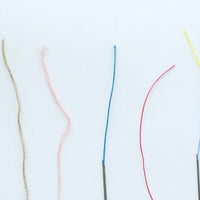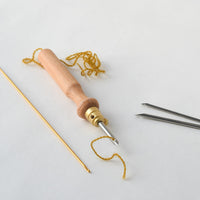 Interchangeable Tip Punch Needles
Vary the stitches of your punch needle embroidery projects with one tool! Each tool enables you to adjust the height of your loops. And each tool also has 3 sizes of tips To vary width of the yarn or thread that you use. The tool is available in two sizes:
Large -- The regular needle can be used with yarns that are worsted, DK, sport, sock, and fingering weight. You can also double or triple finer yarns to thread them together through the punch needle at the same time. 

Small -- The fine needle can be used with yarns that are: sock, fingering weight, and lace weight. Also tapestry and needlepoint yarns work well. In addition, you can use many kinds of thread including #25 embroidery thread; perle cotton #3, #5, #8, #12; sashiko thread, and similar. 
Wool or cotton fabric strips can also be cut so comparable sizes and threaded through the punch needles. 
Each size tip can be adjusted in the handle to make loops of varying heights. 
Set contains:
Beech wood handle with sturdy brass hardware
3 sizes of Stainless steel needles
A threader
Made in Turkey