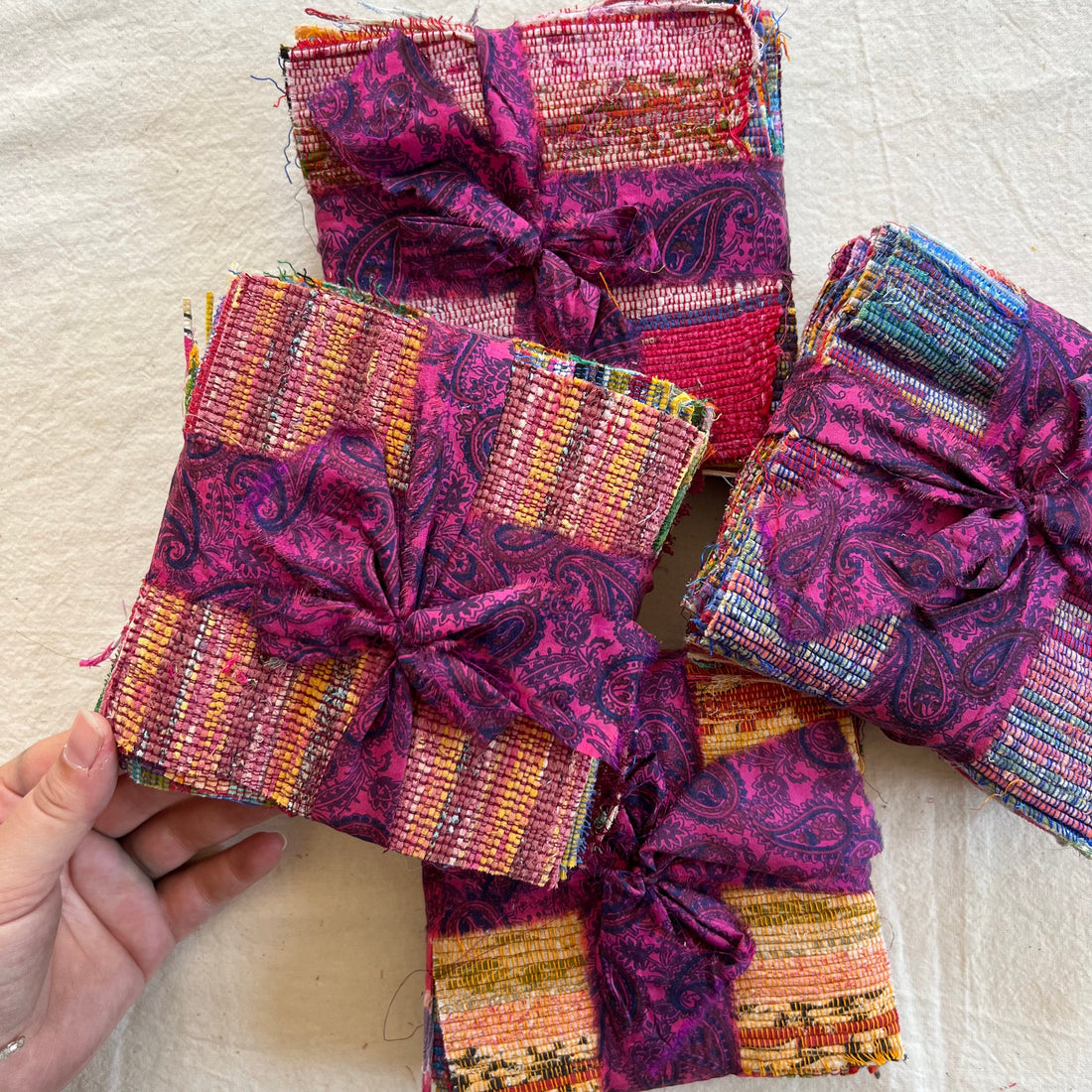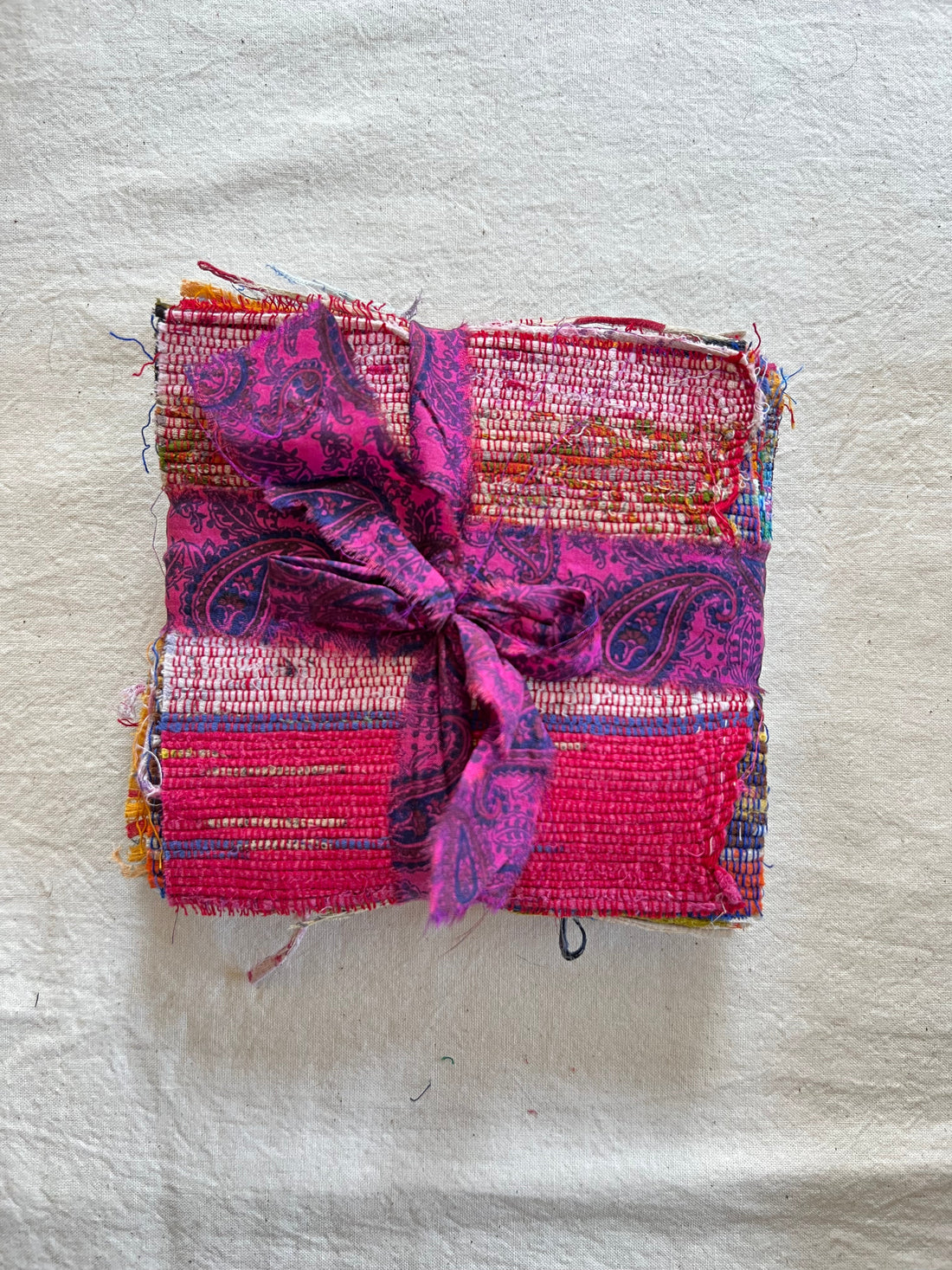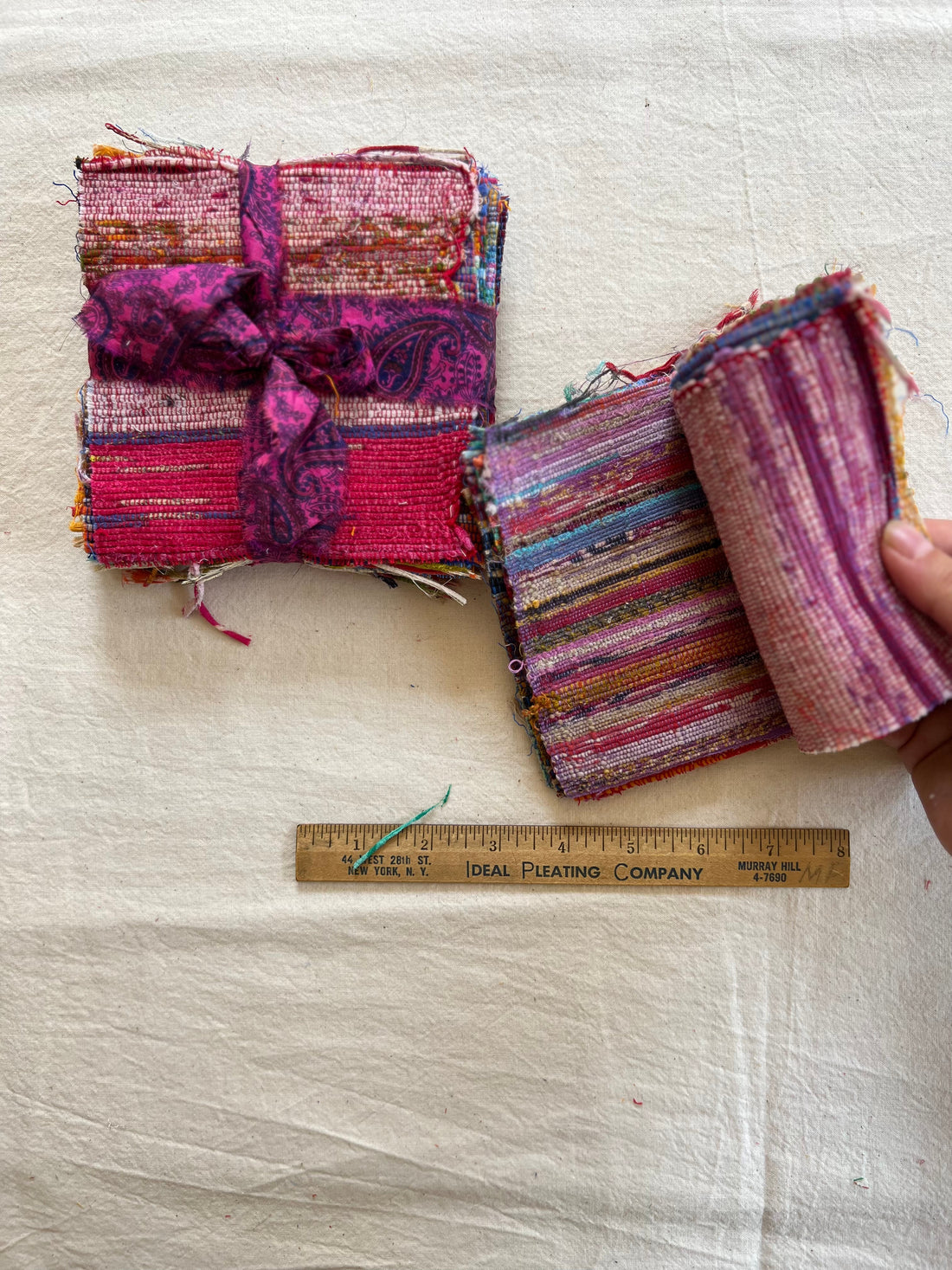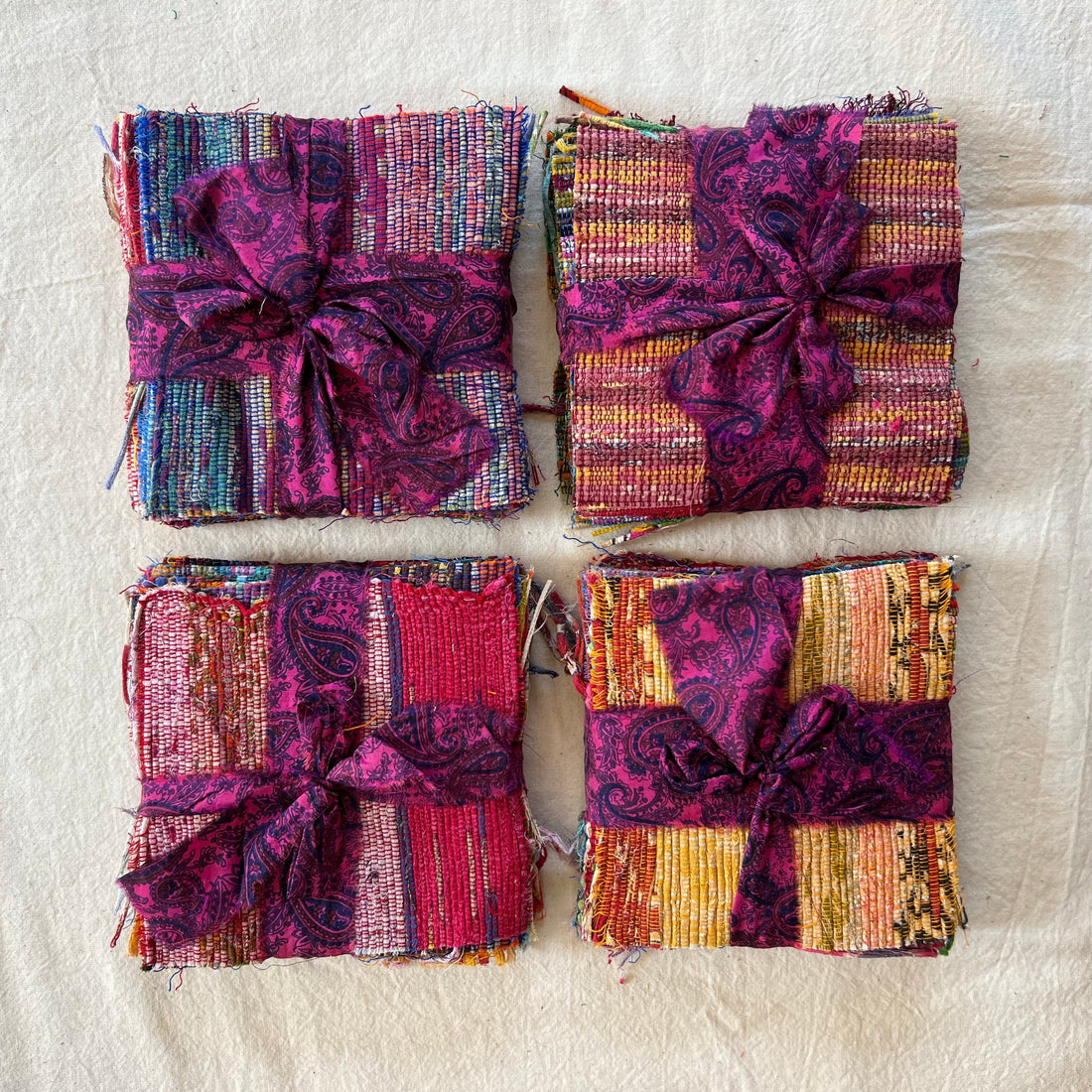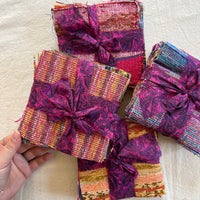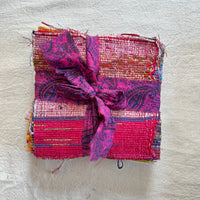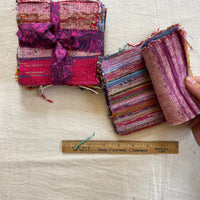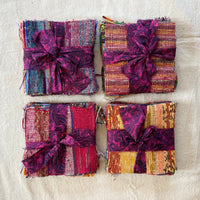 Rag Quilt Charm Pack - 5" squares
Featuring up-cycled sari silks that have been hand woven into a sturdy rag rug fabric, it adds unique texture and character to any project.
This technique uses fabrics that are worn and unusable for nearly any other purpose. They are torn in strips and woven on a warped loom much like rag rugs.
In our attempt to never let any fabric material go to waste, these beautiful bundles are created from offcuts left over from production in our studio in India. 
These pieces would be beautiful for quilting, patchwork, clothing alterations, or any creative project. 
Precut into 5"x5" squares, tied together with recycled sari. 
No two packs are exactly alike, we try our best to make each one contain a unique mix of color and weight.