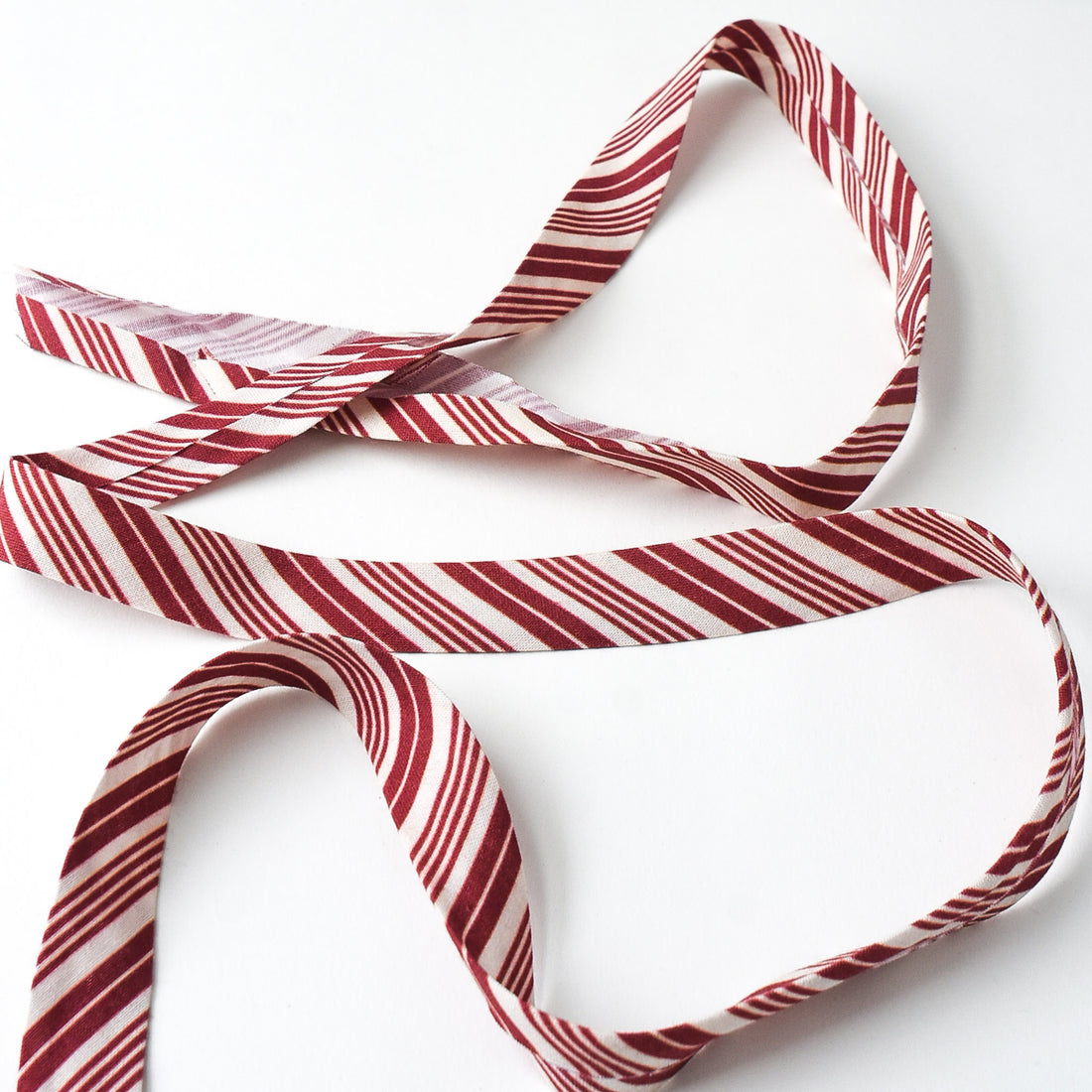 Sajou Bias Binding, Travaux Bordeaux
 Cotton bias binding with bordeaux red stripes on cream base. The fabric is a coordinate in the Sajou Travaux de la Manufacture collection.
This bias is a 20/10, meaning it is 2cm wide with a 1cm turnover on each side.
It is extremely easy to use as it folds over quite naturally.
100% cotton
Sold per 3 yards
Made in France