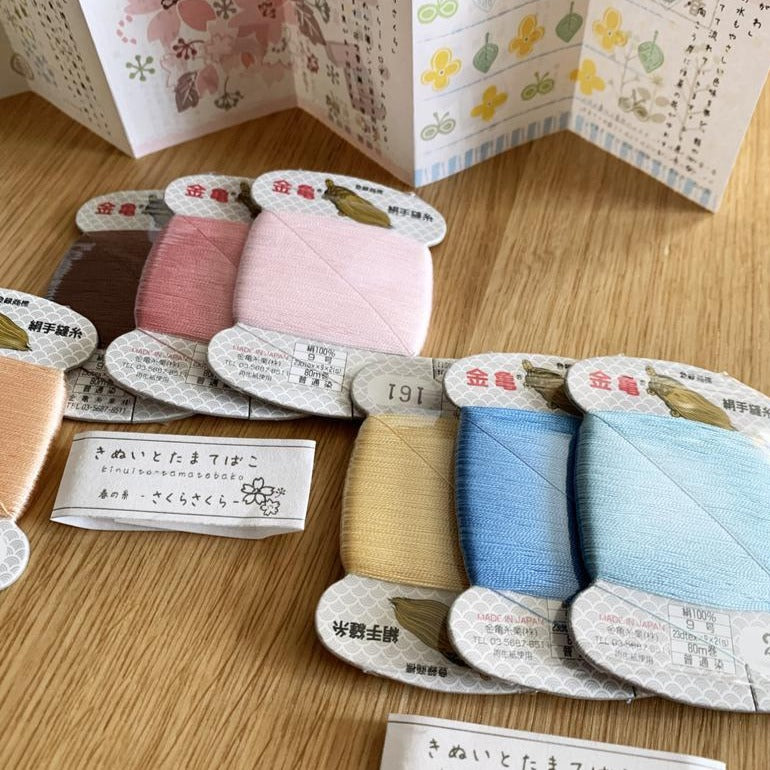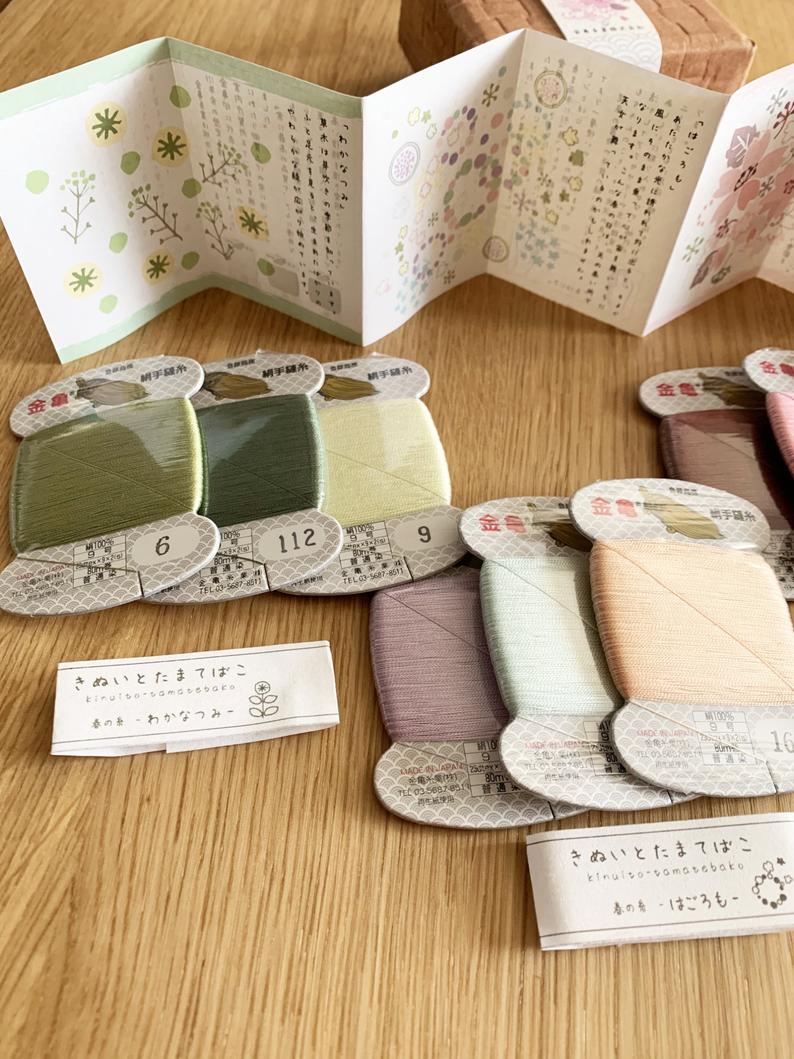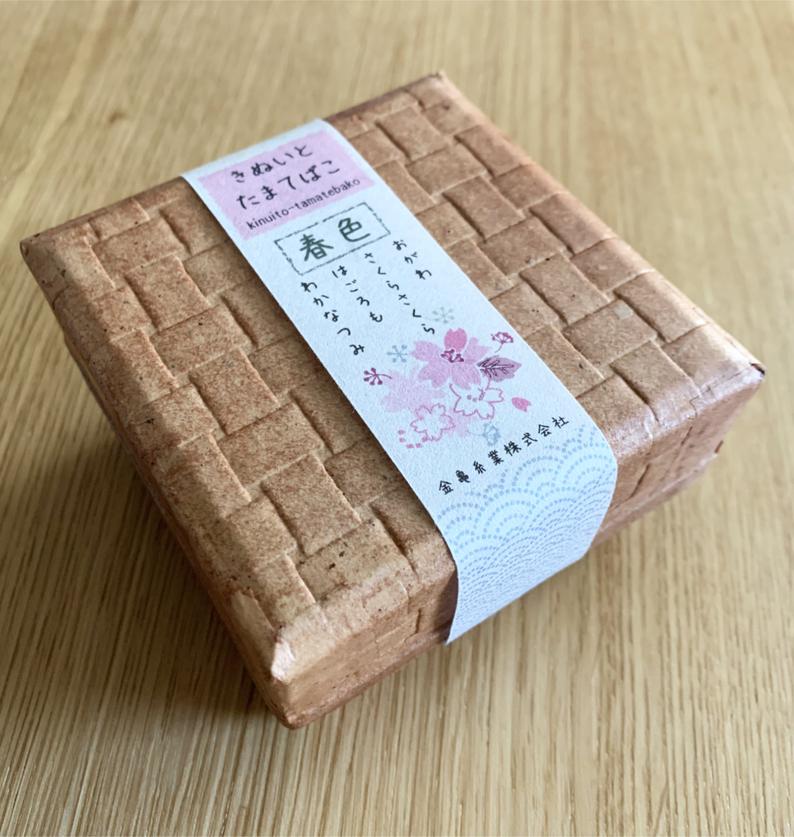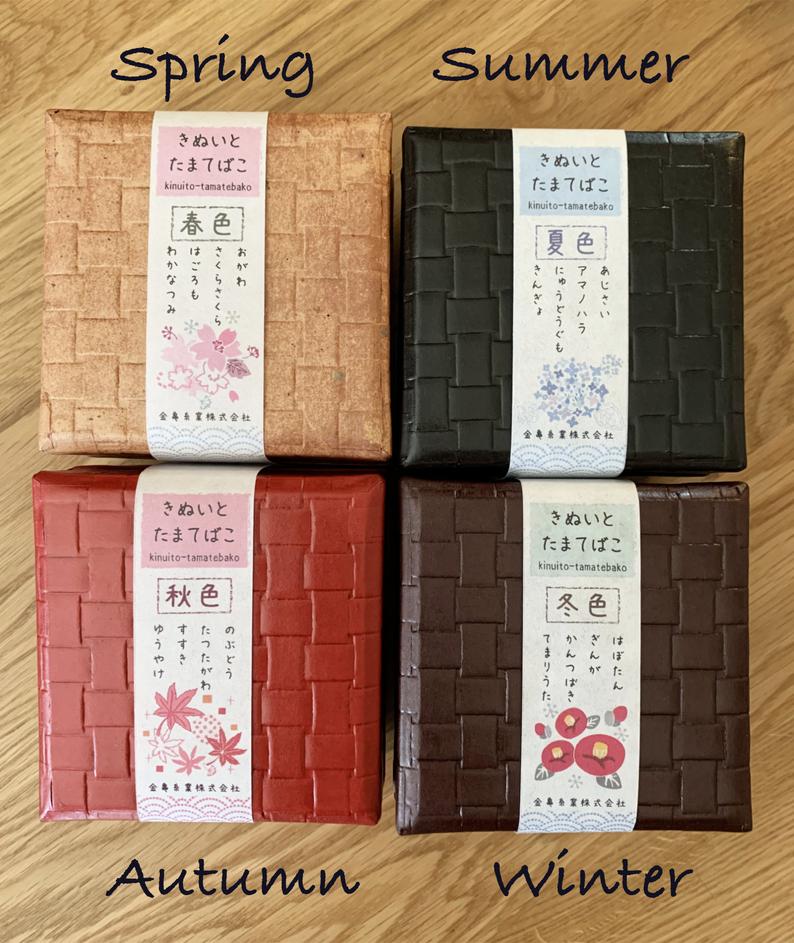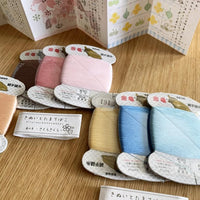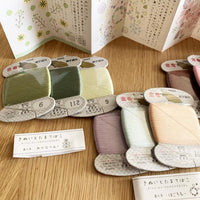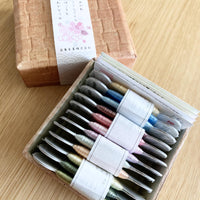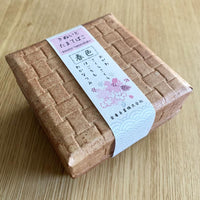 Spring Silk Thread Collection
Your hand sewing will be all the more delightful with these seasonal colors of fine silk thread.
This delightful handmade paper box is colored with kakishibu (persimmon) lacquer in a light shade of sandy brown representing Spring. The box contains 12 different fine gauge silk threads and a fold-out information card that discusses the beauty of the season and the thread groupings, as noted below:

おがわ    Bubbling Stream - sky blue, water blue, pale yellow
さくらさくら Cherry Blossoms - pale pink, pink, burgundy
はごろも   Spring Breeze - peach, pale green, lavender
わかなつみ  Seedlings - sage green, pine green, pale green

100% silk hand sewing thread on 12 thread cards
Each card holds 80 meters of thread.
Made in Japan.