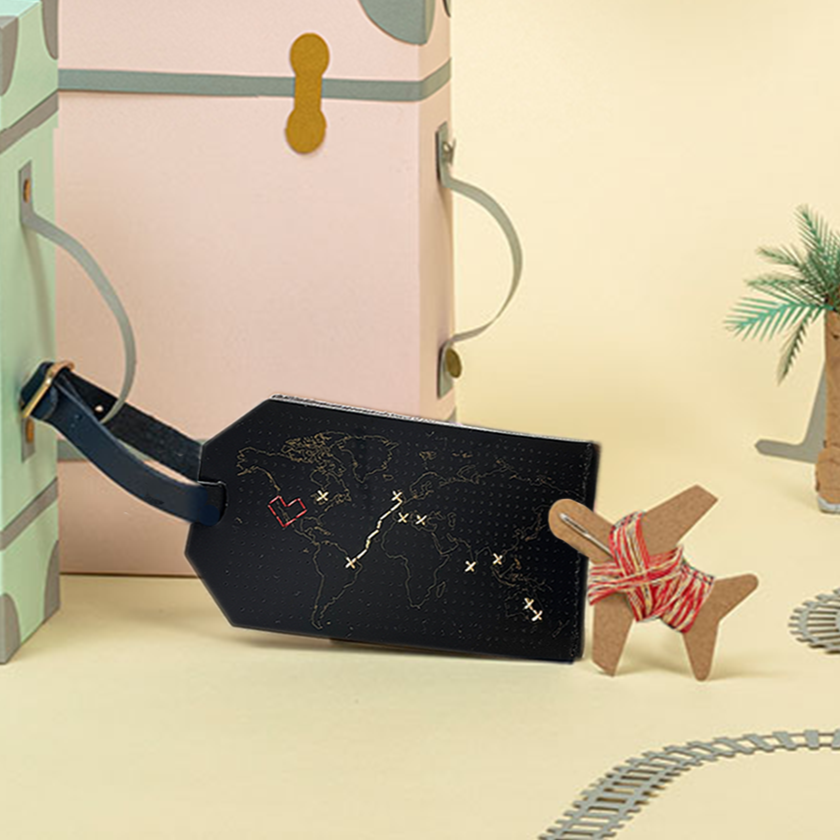 Map Luggage Tag DIY Kit, Black
Stitch where you've been' on your luggage tag!
The Luggage Tag is also specially perforated so that you can add crosses to all the special destinations you visit. The classic black works perfectly with all kinds of suitcases, but also looks fantastic as a tag to personalize your handbag or briefcase.
It comes with 'travel' needle and 2 color threads (on a cute aeroplane board!).
Details:
Simply remove the strap to stitch the cover, and pop in your business card or contact information into the clear pouch inside. Black comes with metallic red and gold thread.
Dimensions: 2-1/2"h x 4-3/8" w x 3/8"d  (65mm h x 112 w x 10 d)
Designed in the U.K. Manufactured in China