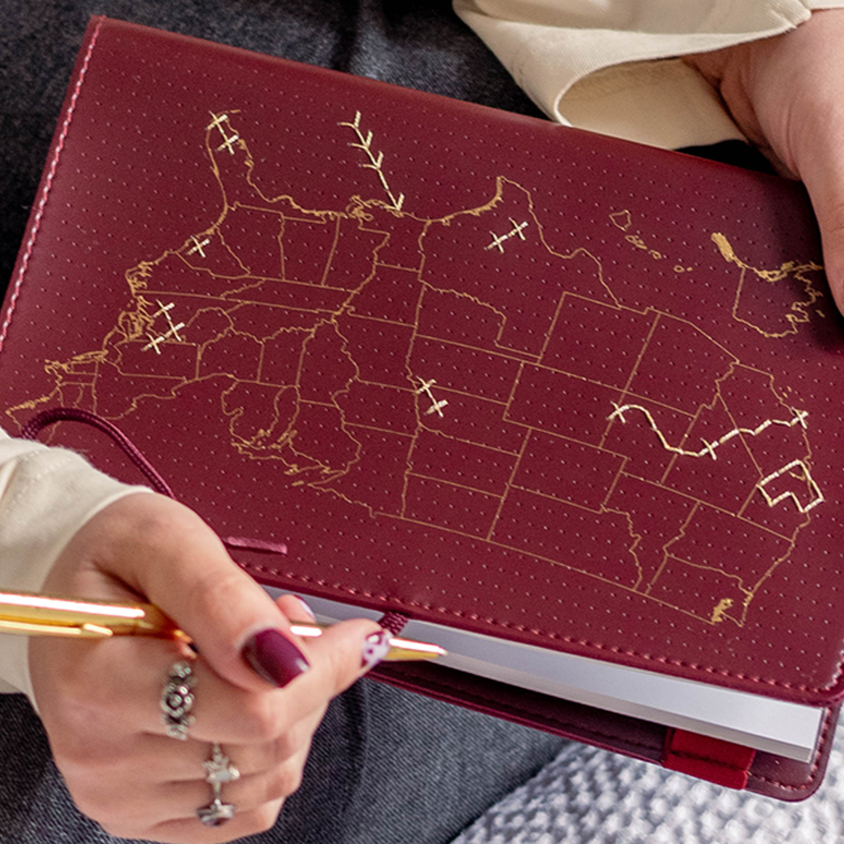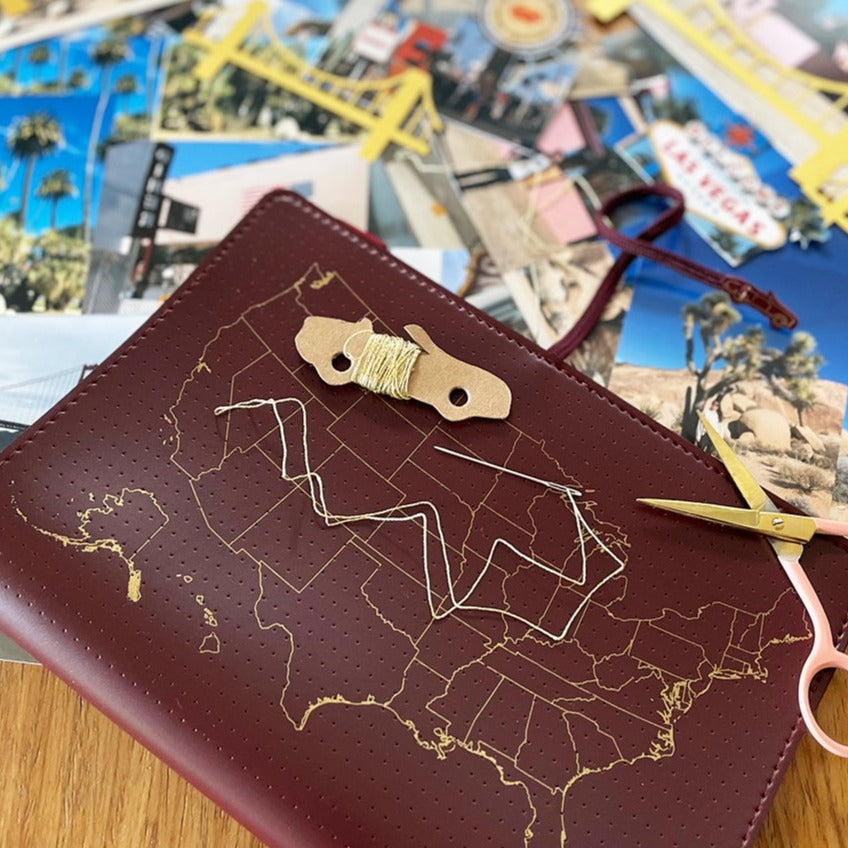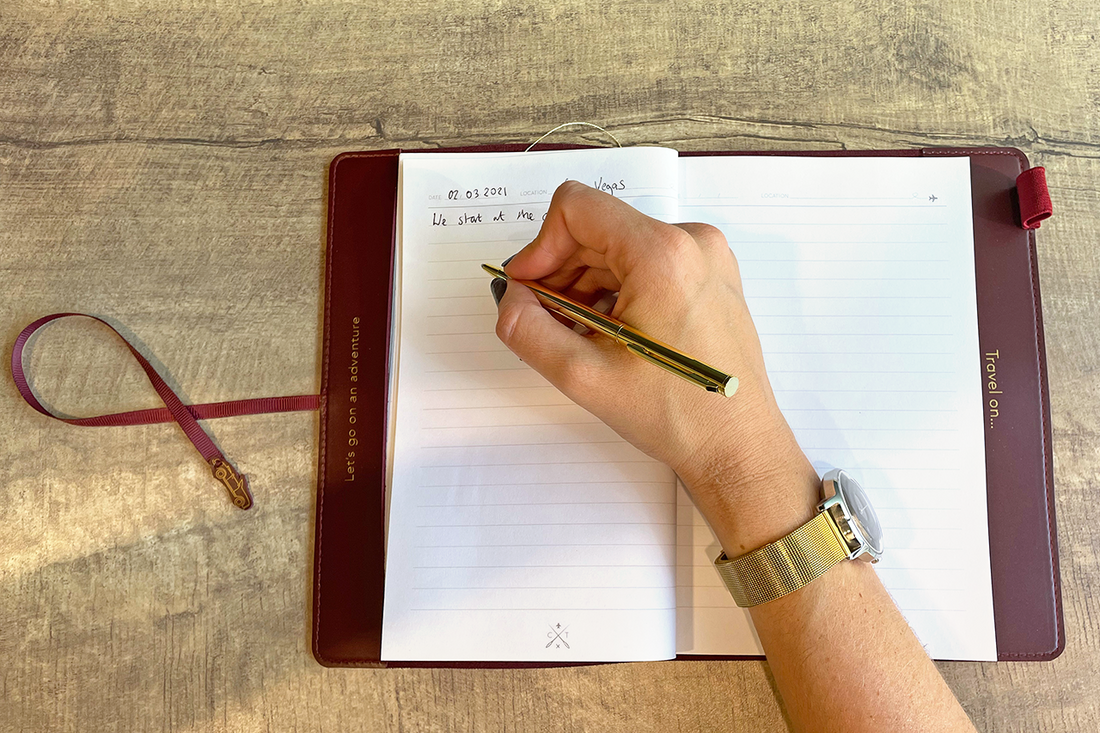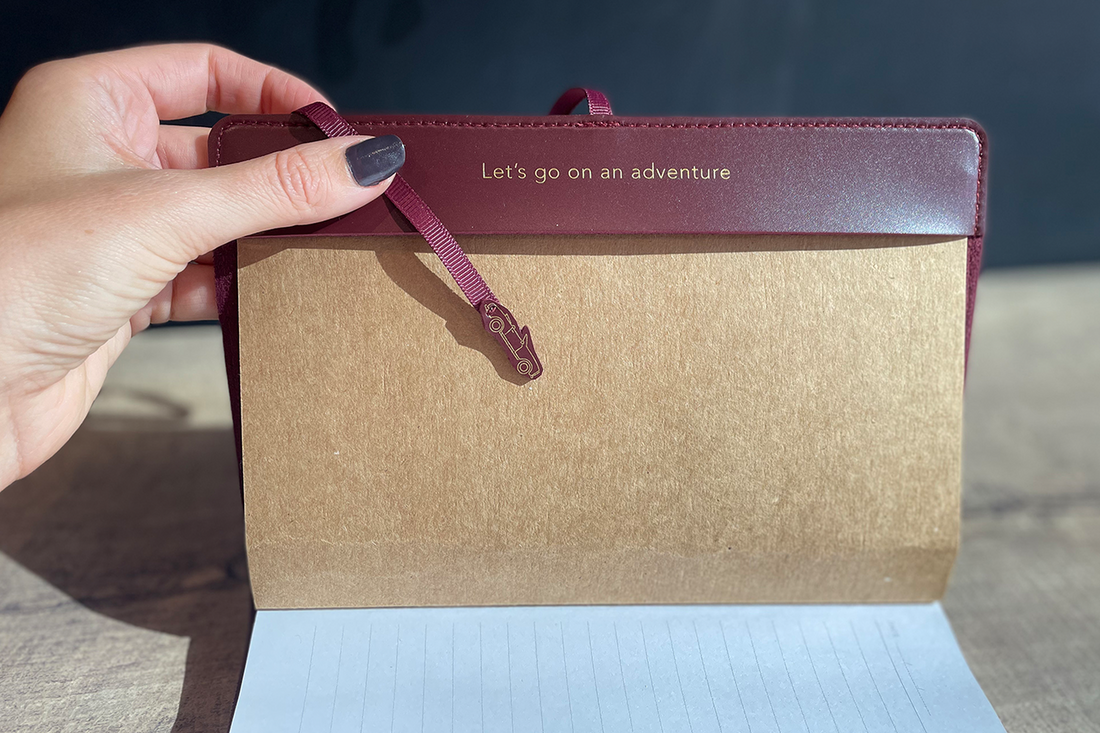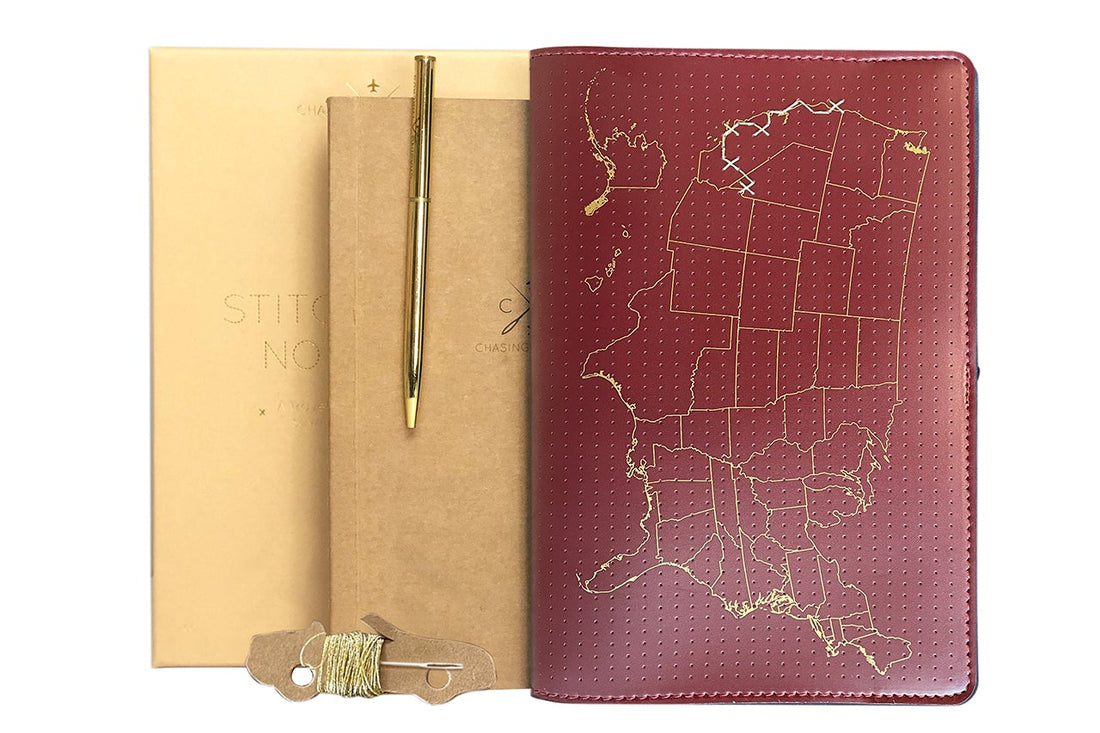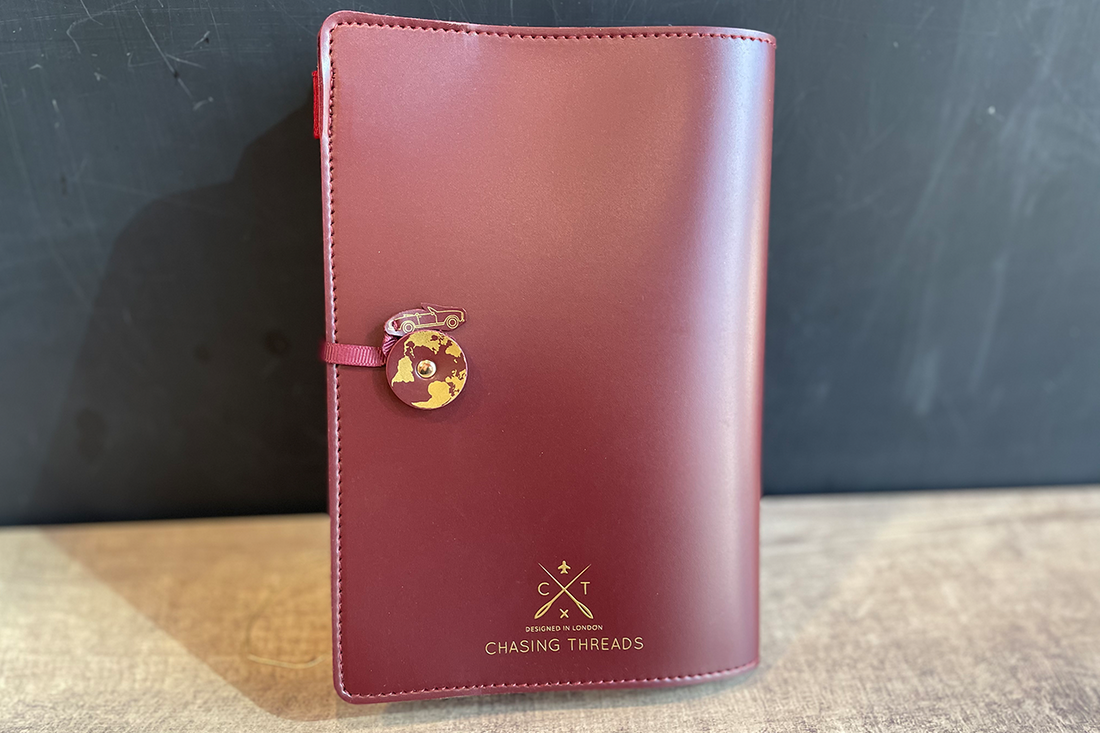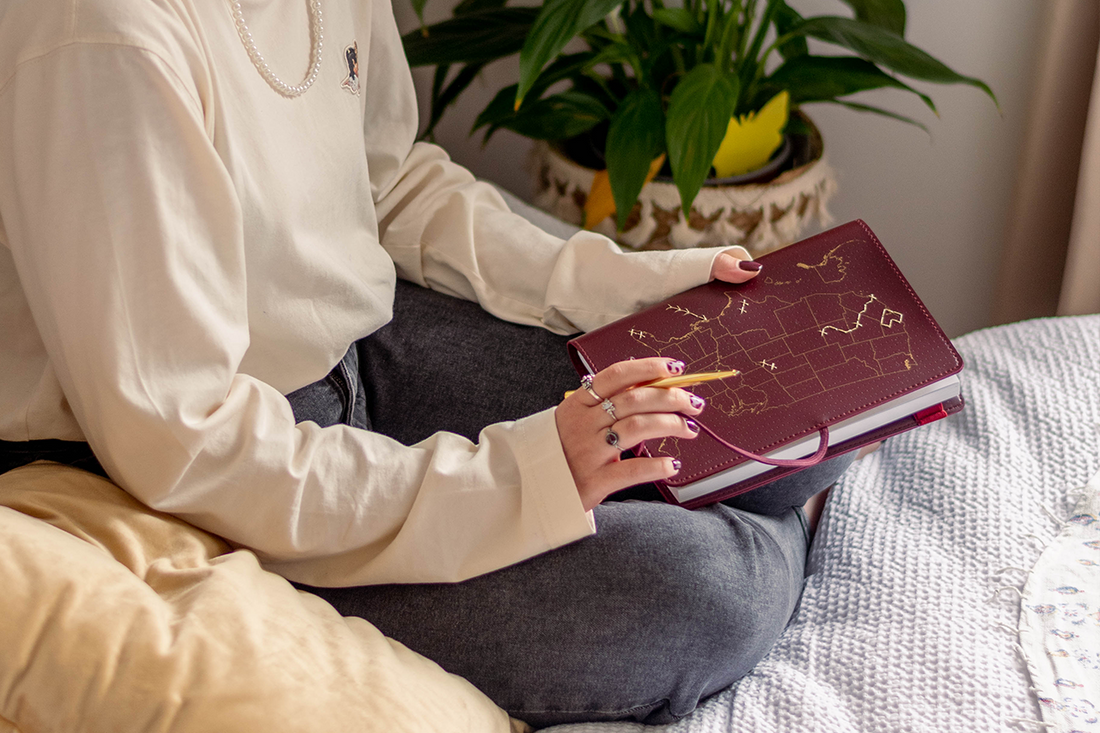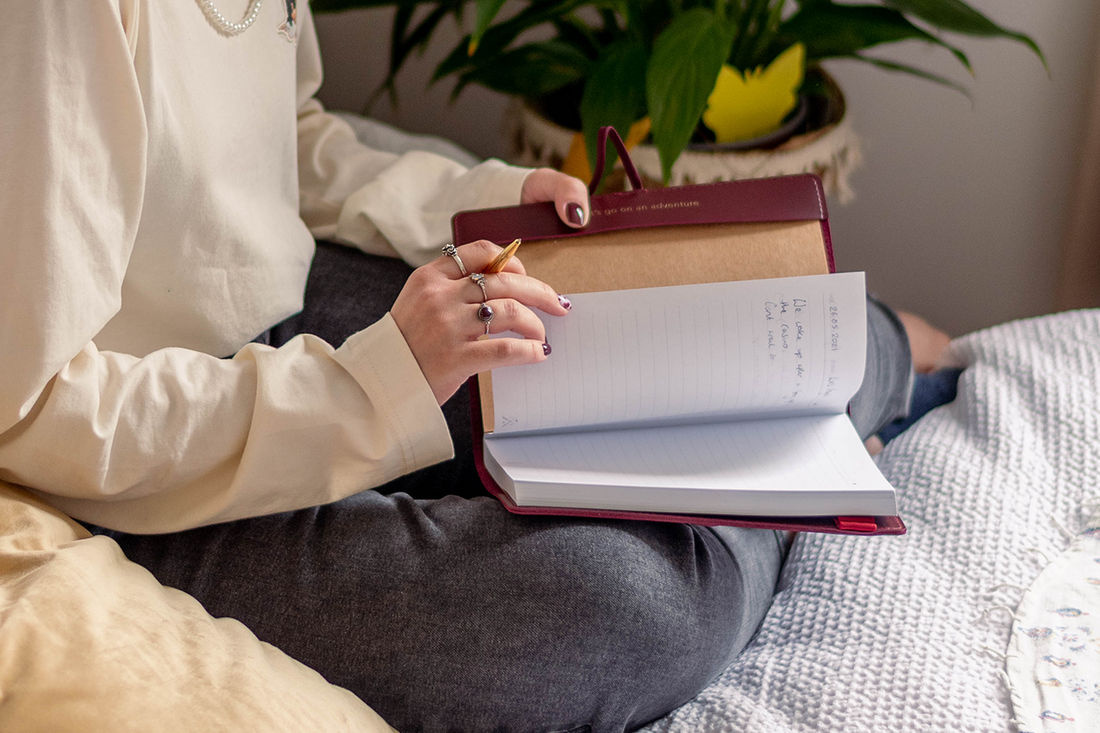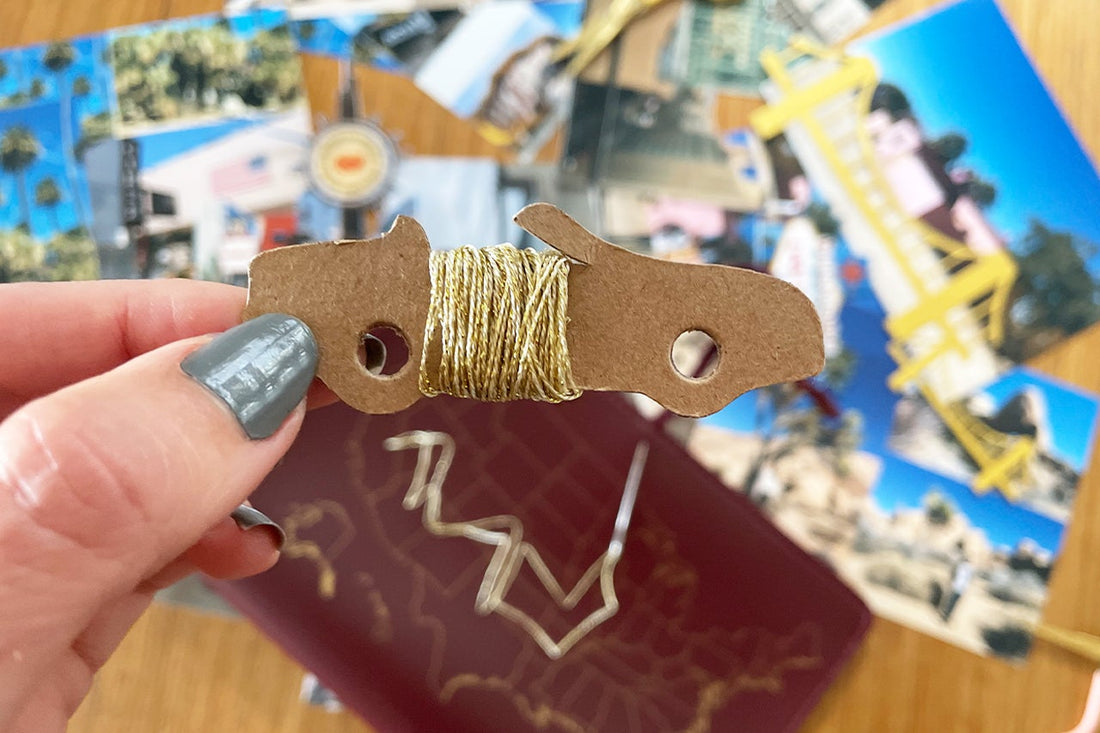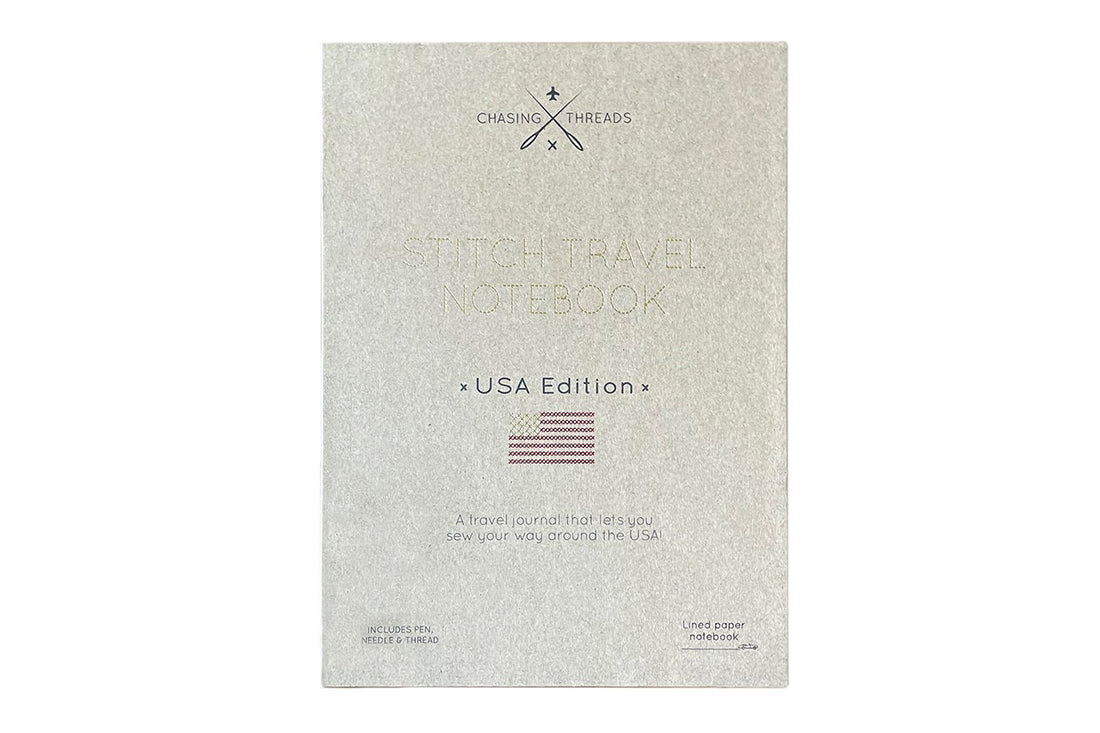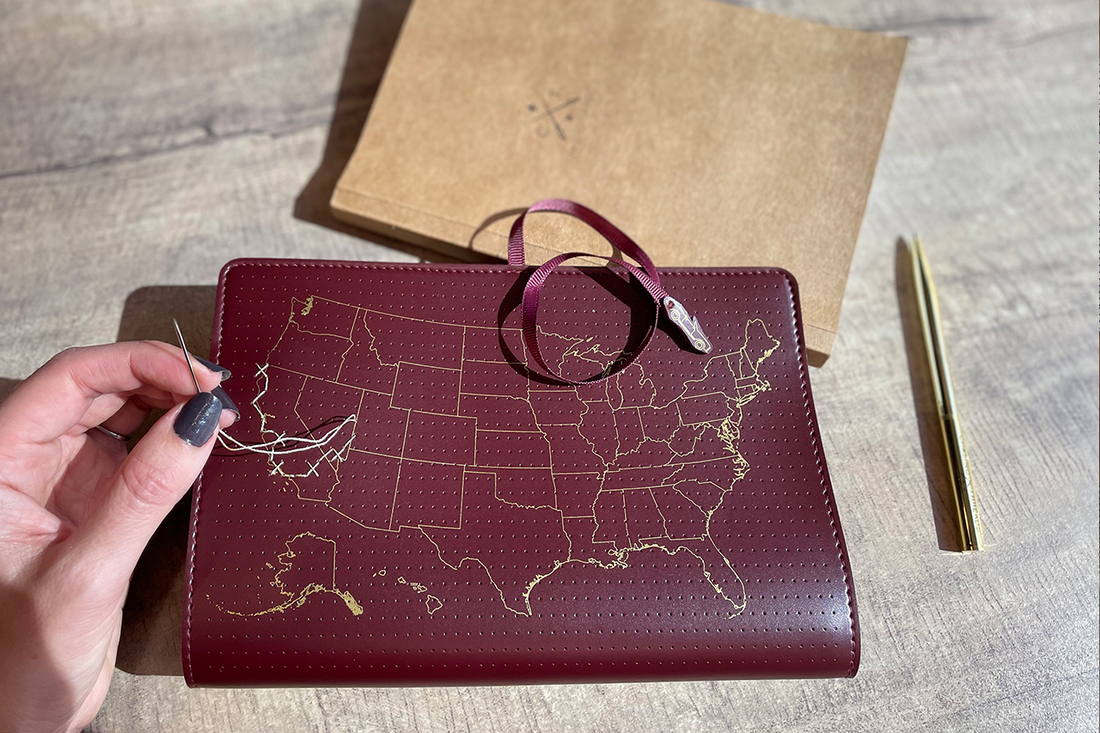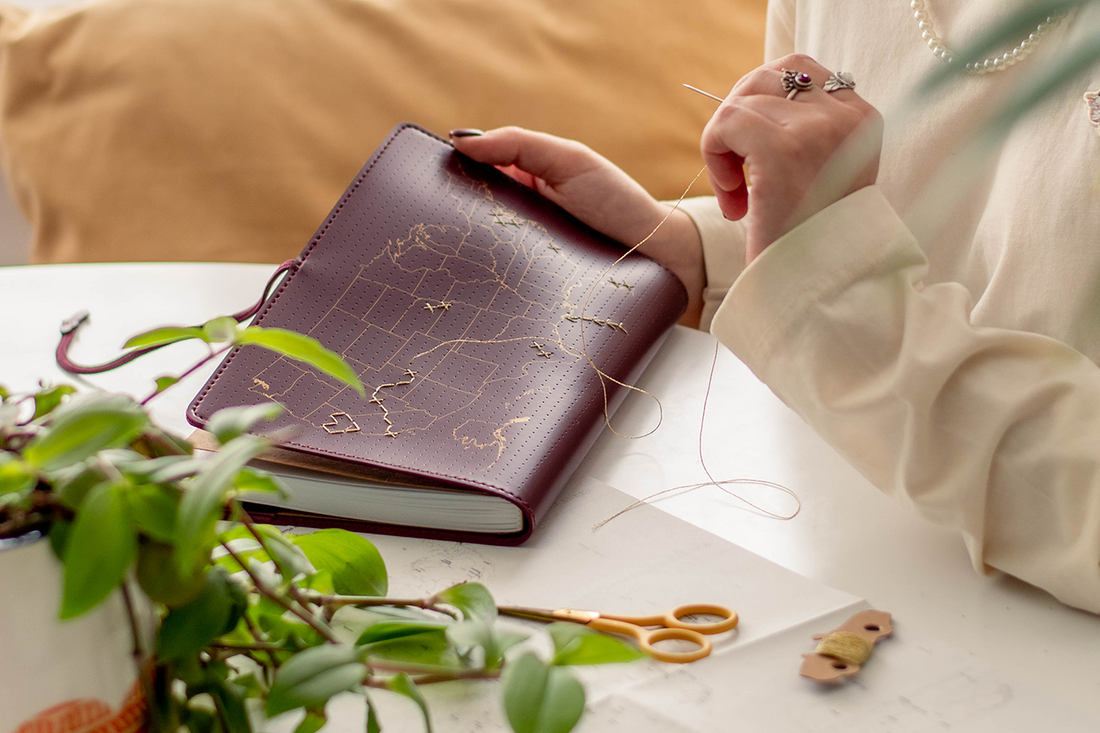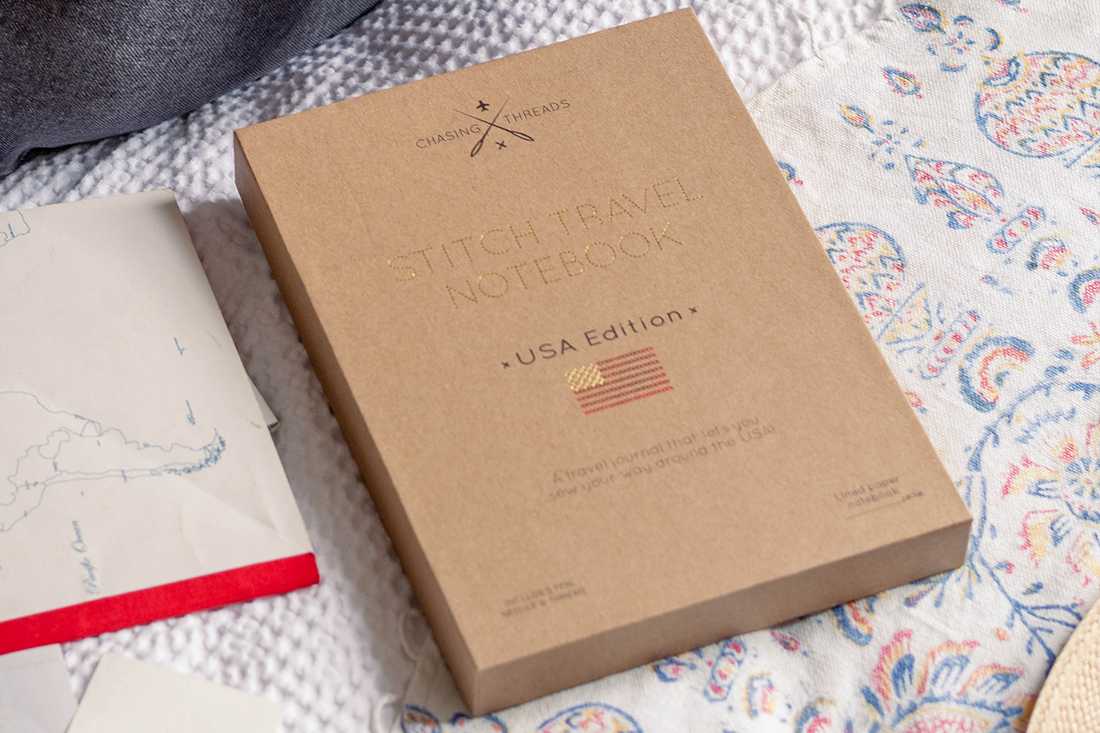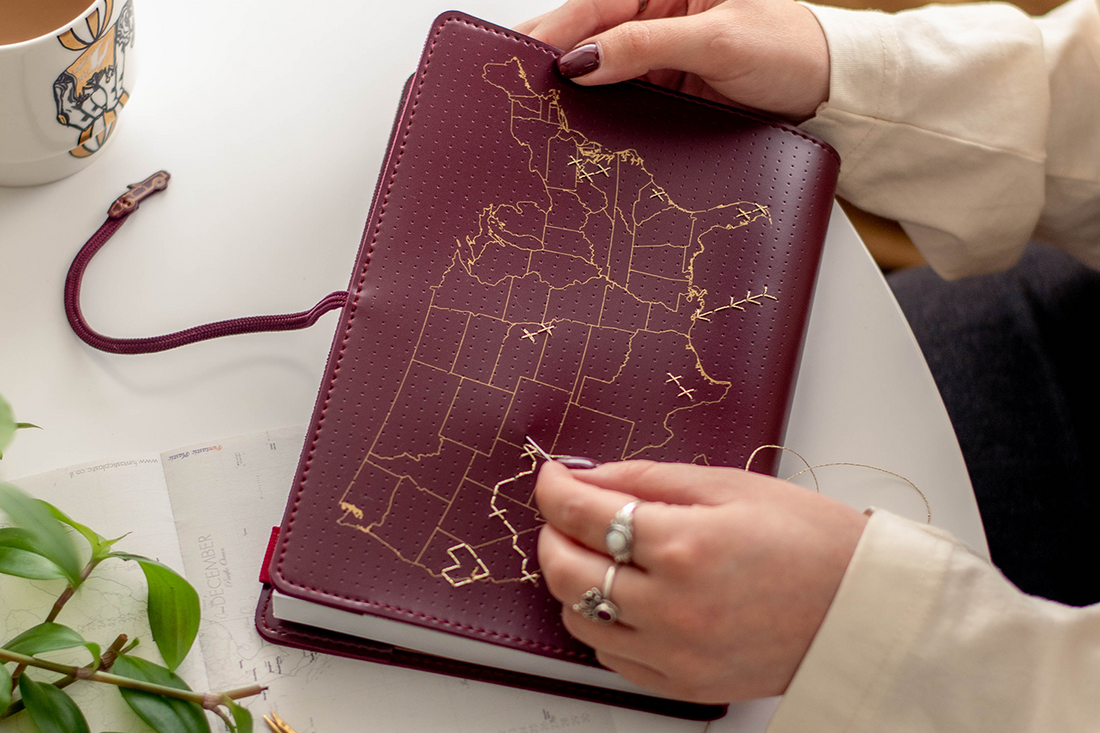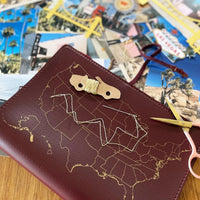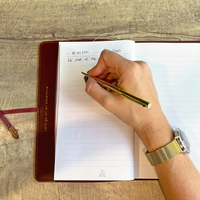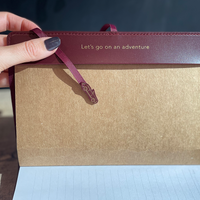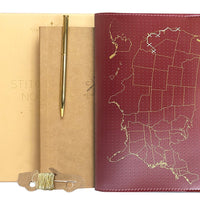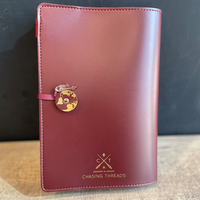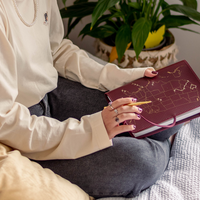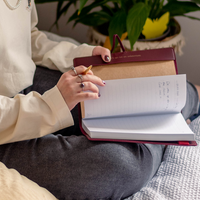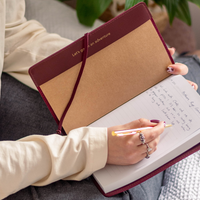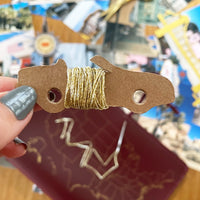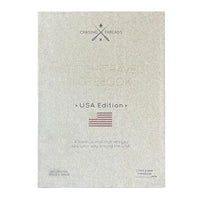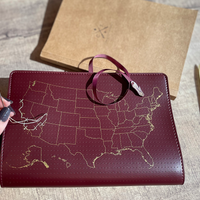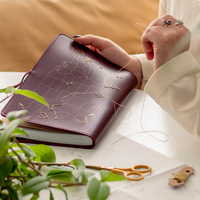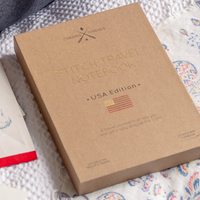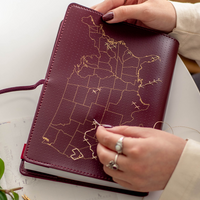 USA Map Notebook Cover DIY Kit, Maroon
USA, Maroon
Stitch where you've been across the USA! (And write about it too...)

The Stitch-able USA cover lets you record journeys and road trips across the USA or tick off states visited.

An essential crafty accessory to take on your next American adventure. This unique journal not only allows you to write down all your travel memories, it also lets you record your journeys across the United States with shiny stitches. Sew, where have you been...?

The beautiful faux leather cover is printed with a gold map of the USA, including all state lines, and is specially perforated so that it is easy to stitch. Simply add crosses, lines, or hearts to record your trips by land, air, and sea.

With sparkly gold thread included, the beautiful maroon cover will evolve as you travel and mark off new destinations with stitches.

Whether you add simple crosses or get more creative stitching patterns or text, your notebook will be like no one else's and become a living memento of your US travels.

Containing a removable A5 notebook, the inside can be filled with drawings, notes, tickets, and stories to capture all the memories of your travels or holiday.

Elasticated pen holder with gold Chasing Threads ballpoint pen
'Round the world' car tie closing
A5 notebook with 120 x lined pages (70lb/100 gsm)
'Date' and 'Location' headers on each page
Comes with 3m gold thread & 1 x needle
Packed in tissue in gold foil gift box
Dimensions: 8-5/8"h x 6"w x 1"d (220mm h x 155w x 23d)
Materials include PU faux leather, poly thread, metal needle, paper notebook, paper packaging.