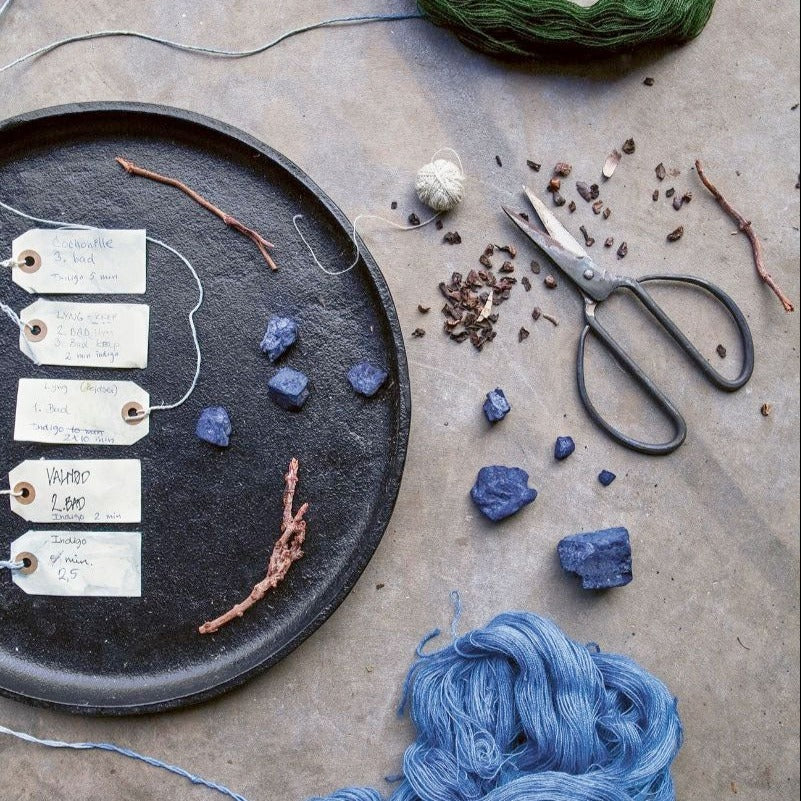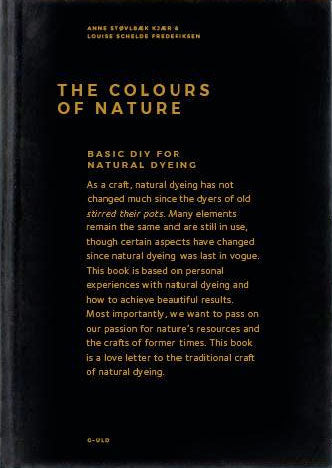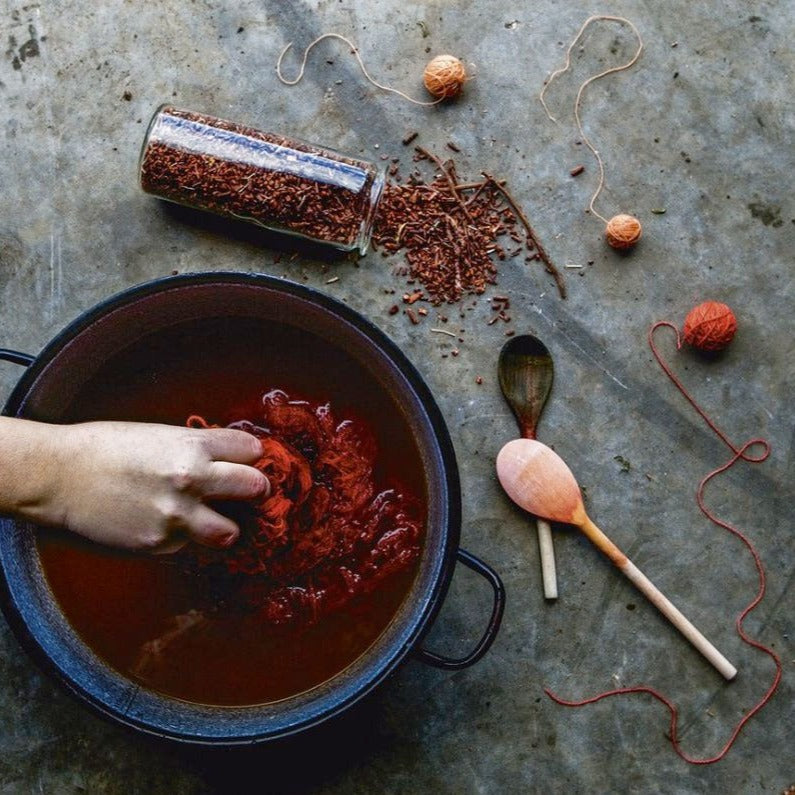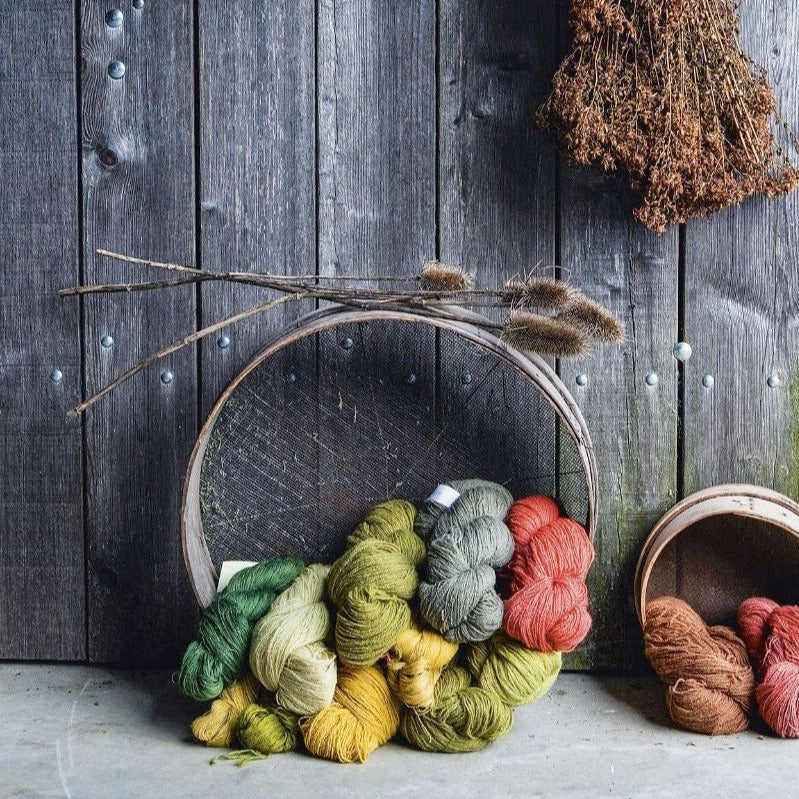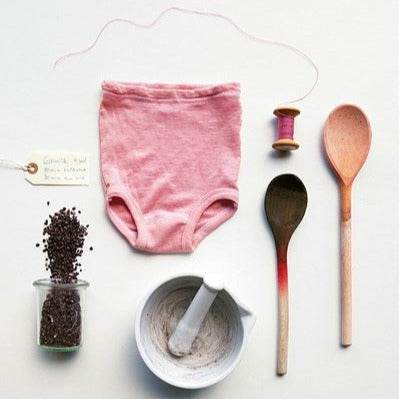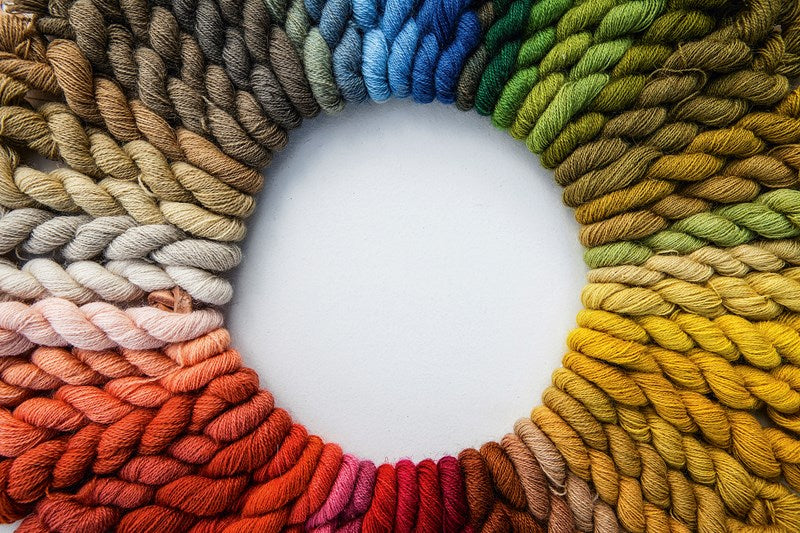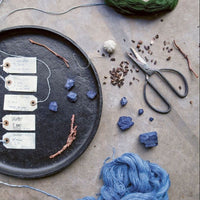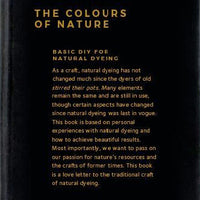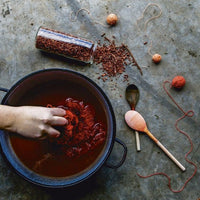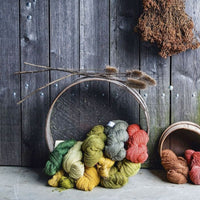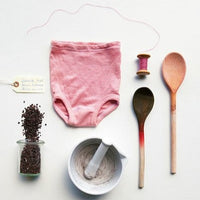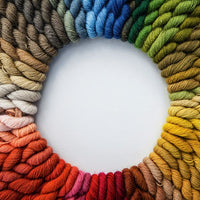 The Colours of Nature by G-uld
A simple, easy-to-follow guide to getting started with natural dyeing, introducing and giving an overview of colors, plants, fibers, and tools along with basic recipes for lasting colors. 
Plant dyeing is thought to be difficult and to demand several years of experience to achieve a good result, but that is not necessarily so. Plant dyeing is an activity in which everyone can take part. It does not demand any particular skills and good results can come even with the first dye bath.
The book is based on the authors', Anne Støvlbæk Kjær & Louise Schelde Frederiksen, personal experiences with natural dyeing and how to achieve a good result.
Some knowledge of the basics will serve you well when you start out. They have put together a beginner's guide on how to collect plants, how to interact with nature, and how to recognize the plants that give the best, most beautiful colours.
This is the English language print edition of G-uld's popular Danish book about natural dyeing, En Farverig Verden (2015).
CONTENT:
A short history of natural dyeing with plants in Nordic culture
A beginner's guide on how to get started with natural dyeing and collecting plants in nature
An overview of colors and fibers suitable for natural dyeing
Recipes for dyeing with fresh and dried plant material
An overview of plant materials to collect in Nordic nature and which to buy such as madder root, cochineal and indigo
A guide to preparing yarn and fabric for dyeing that lasts
A guide to tools used in the various processes of dyeing
8 recipes covering mordanting, dyeing with fresh and dried plants as well as historic dyes such as indigo, madder root and cochineal
Information about the book:
160 pages
Hardback
Language: English
Format: 6.7" x 9.4" (17 x 24 cm)
Weight: 1.4lb (615 g)
Printed in Denmark