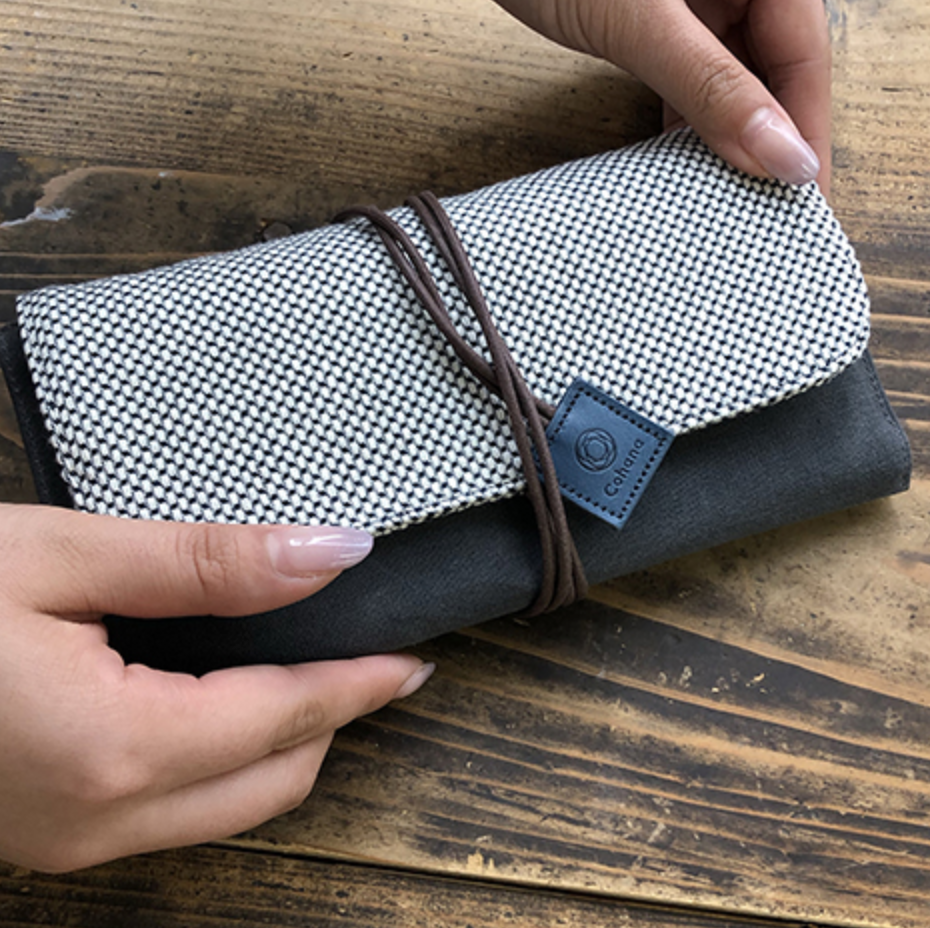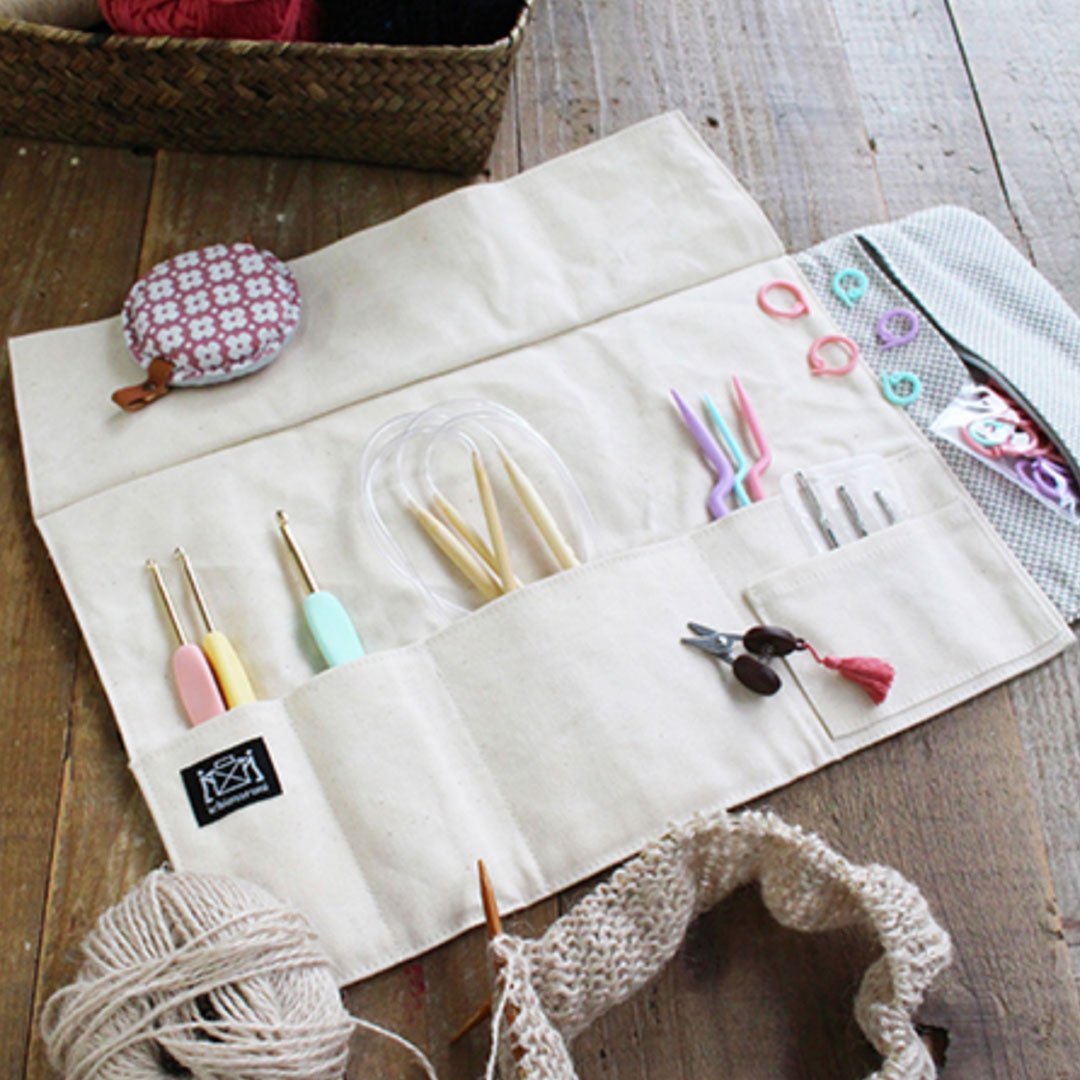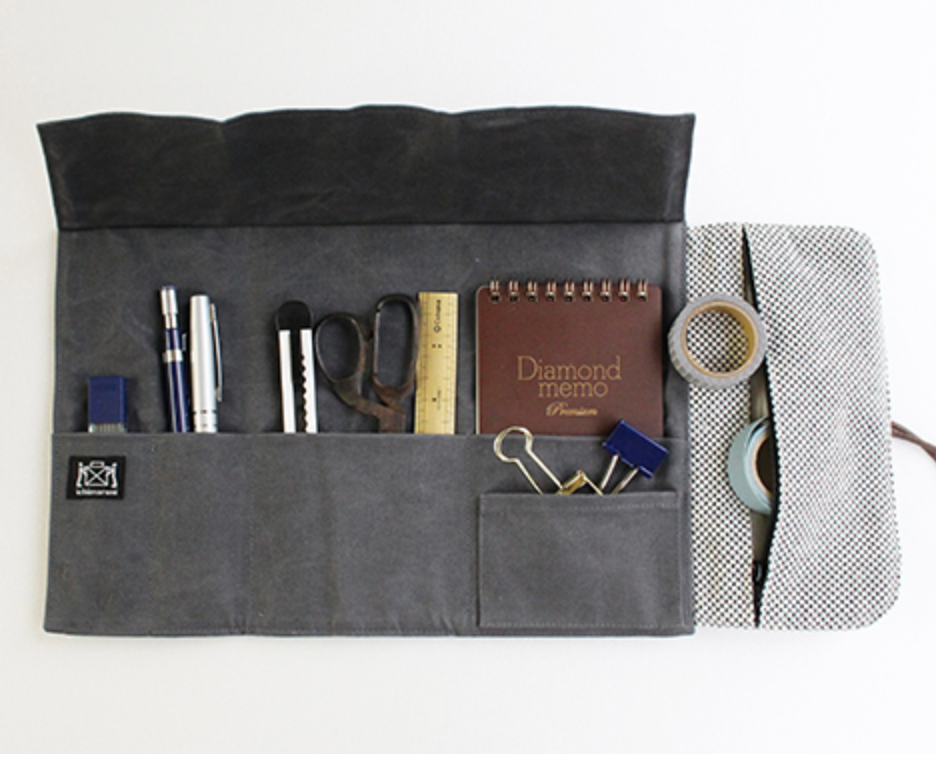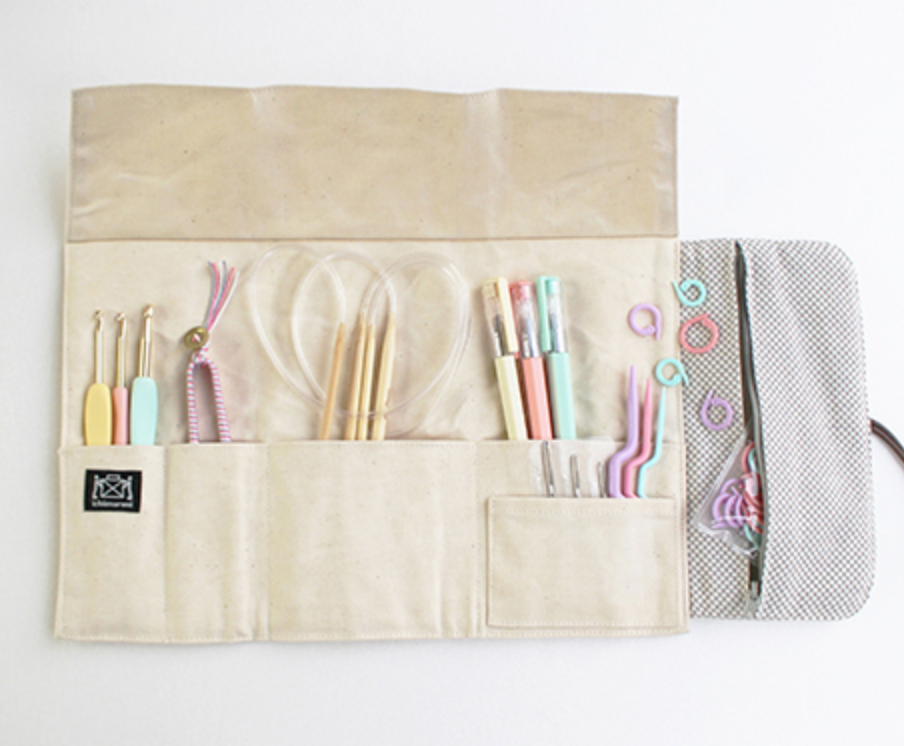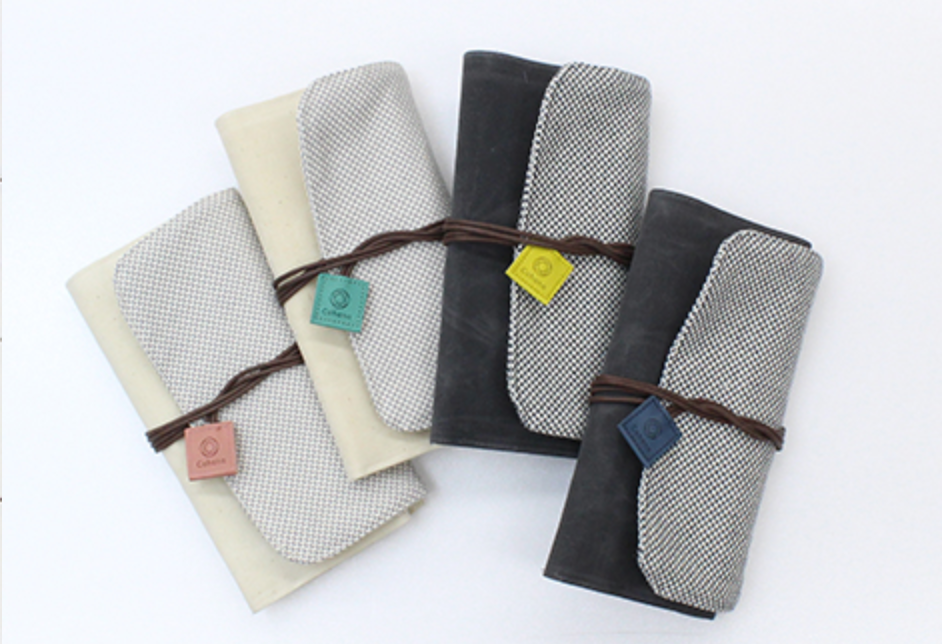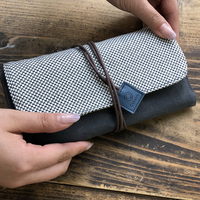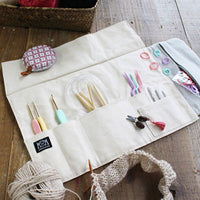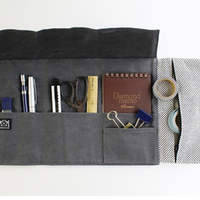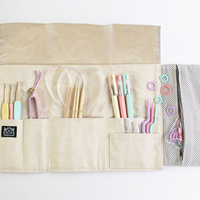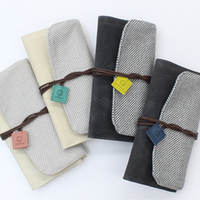 Tool Case of Mikawa Momen
The well-portioned pockets and zippered storage for small items, it's handy for carrying your tools.
This fold-up tool case can be used to store various tools, such as knitting needles and stationery items.
Mikawa Momen is woven using a traditional technique called sashiko ori, decorative reinforcement stitching, in which dyed thread is stitched into drawn thread. Its characteristics are excellent durability and a soft feel.
Waxed canvas fabric uses a paraffin process so that the more it is used, the more it brings out its unique texture and it ages well.
You will want to use this item together with our Waxed Canvas Tool Tote and Canvas Knickknack Bag produced by ichimaruni in Nakazakicho, Osaka.