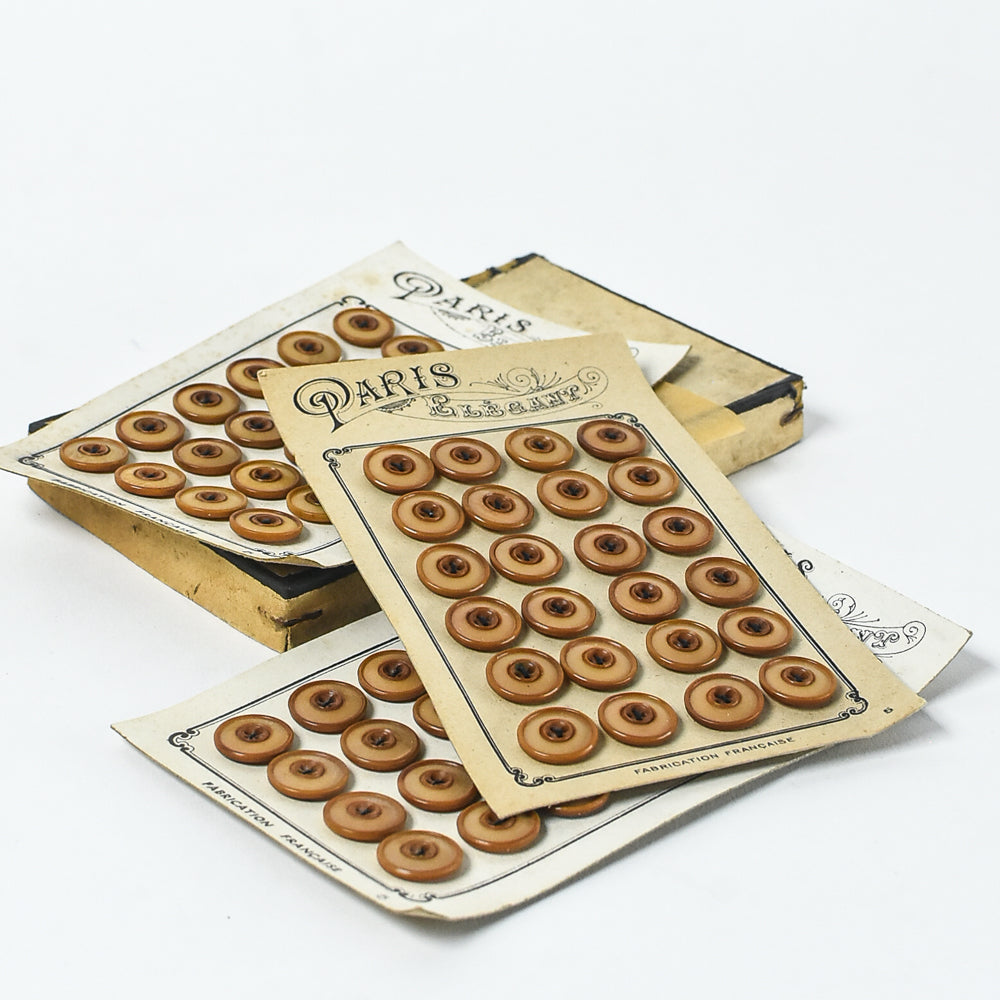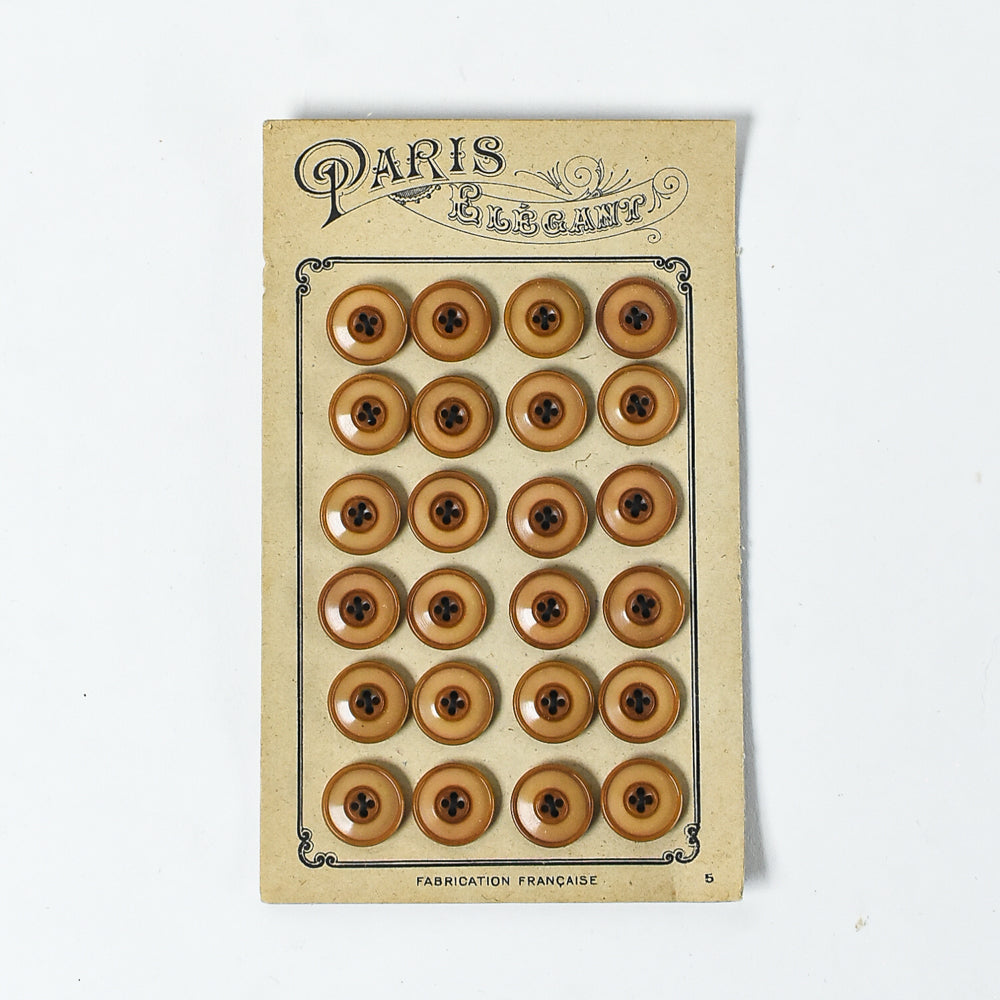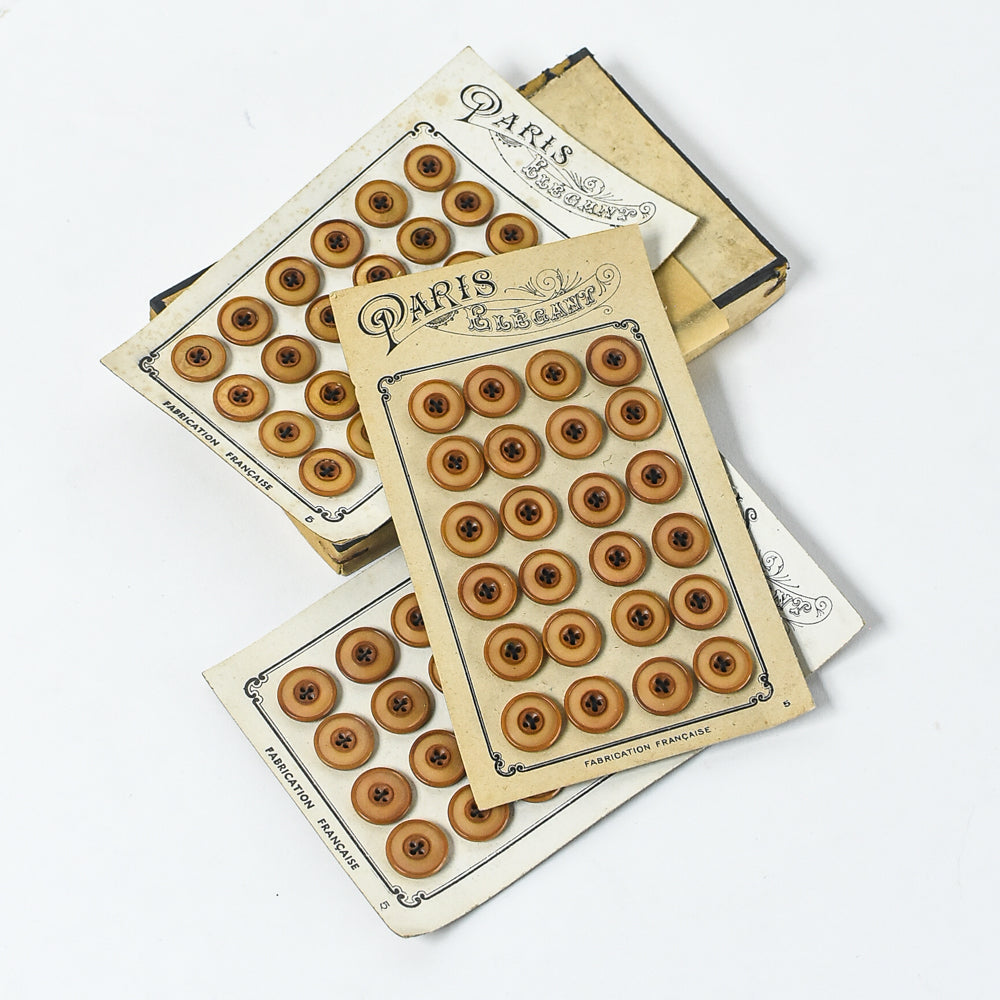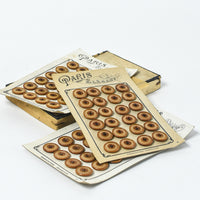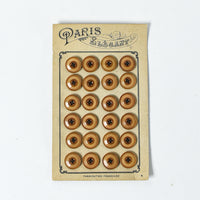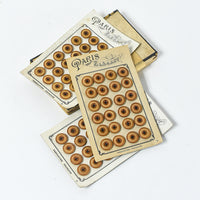 Vintage Buttons "Paris Elegant" - Brown 1/2"
Brown
These buttons were among boxes of dead stock found in a French button factory. The 2-tone Brown brings back fond memories of a time when we embraced Brown as a ubiquitous decorative element.
However, these are in great condition and totally usable. But you may want them just for the amazing typography and graphics on the card!

23 or 24 Buttons per card 
Diameter of buttons: 1-1/4" (31.75 mm)