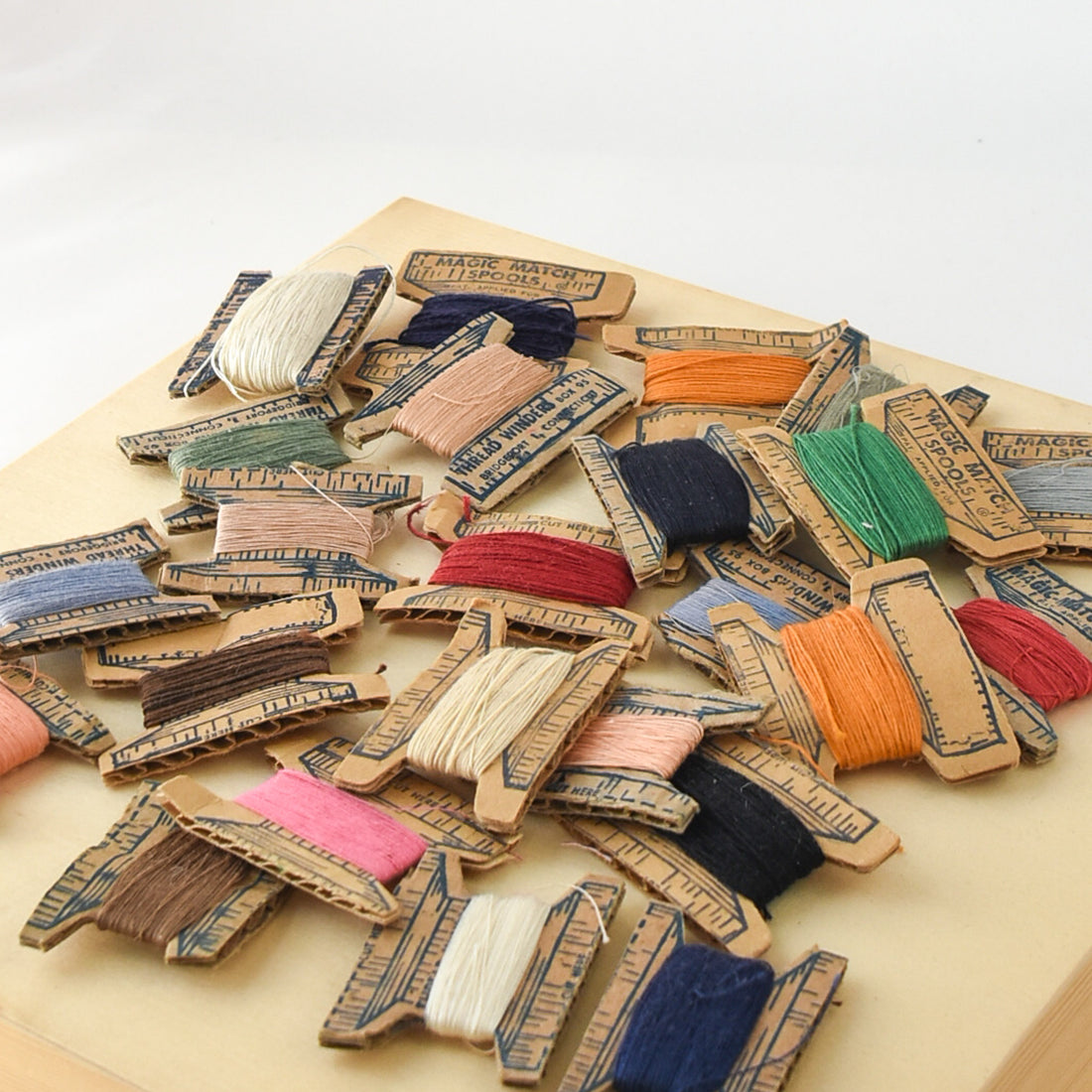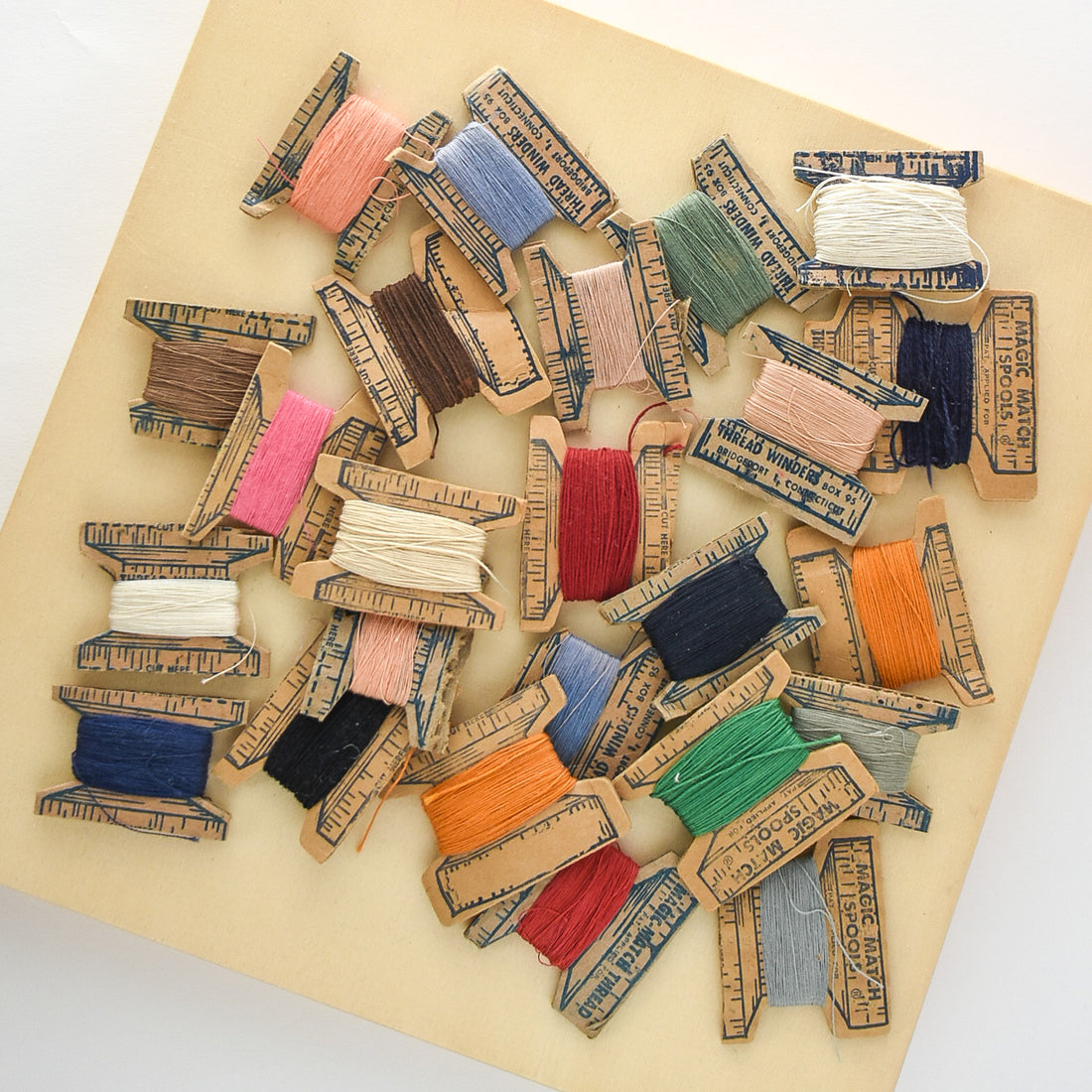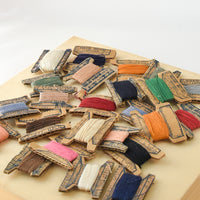 Vintage Cotton Thread on Cards, Set of 3
Another interesting thread card to add to your collection! 
~30 wt thread that would have been for hand sewing

Thread is broken in many places, and while it could be used, it may not be functionally sound. 
Cards are made of corrugated cardboard, some of which are bent or torn in places, but overall this will be a cheery addition to your sewing ephemera.
Sold as a set of 3 assorted colors

Made in USA