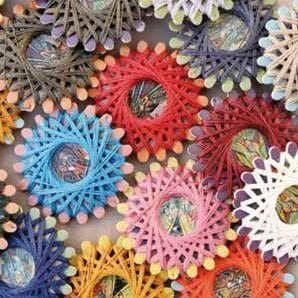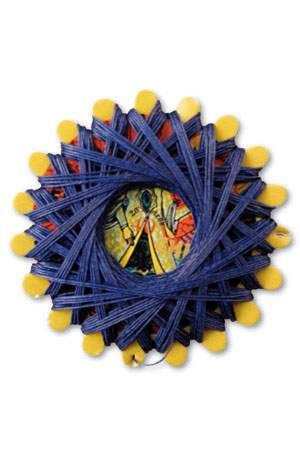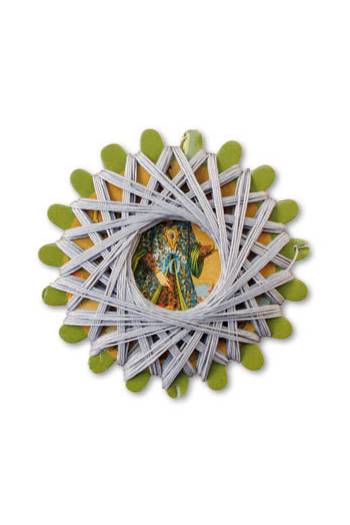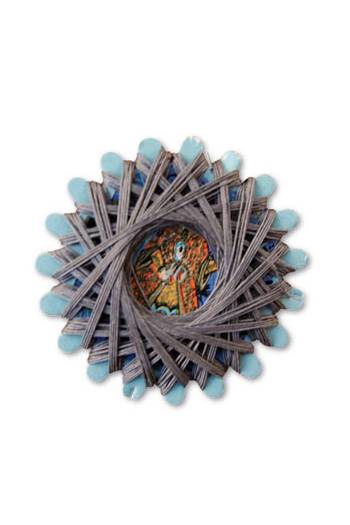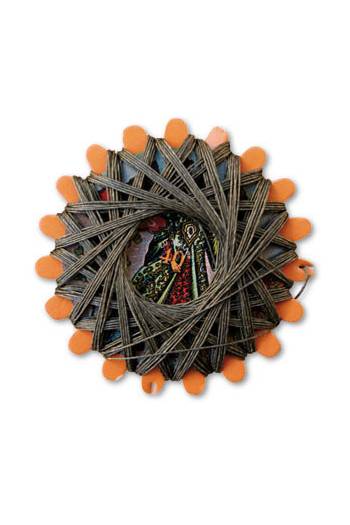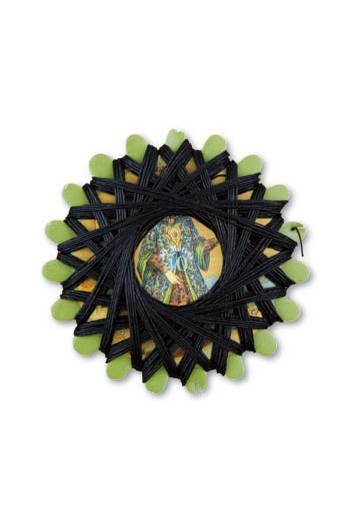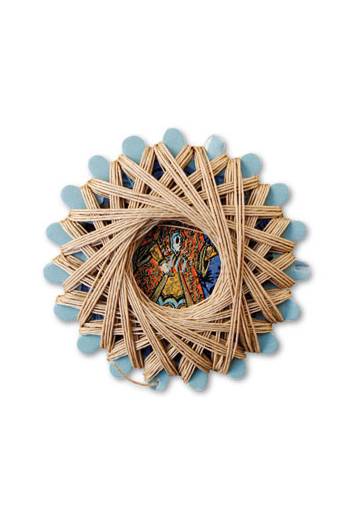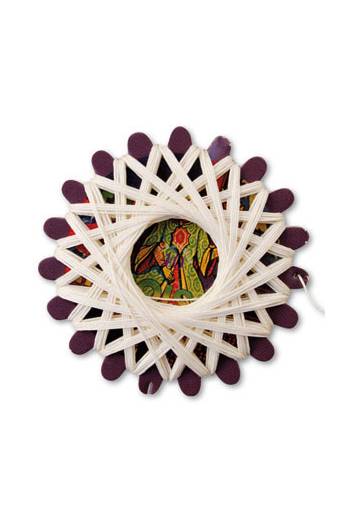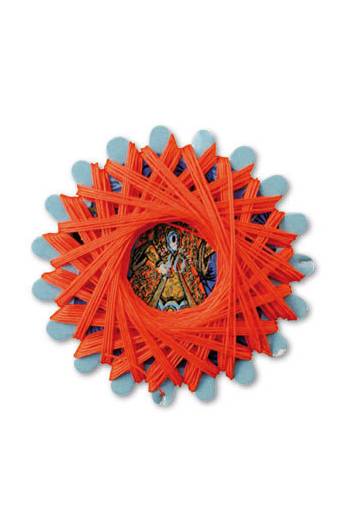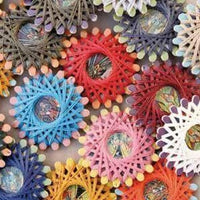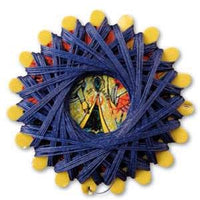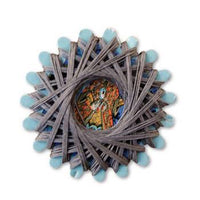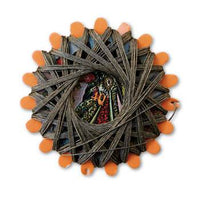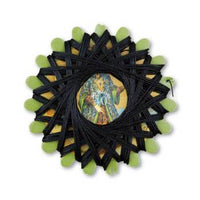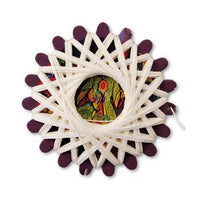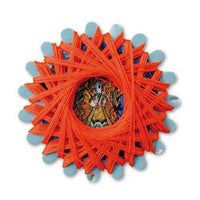 Linen thread is an historical thread from a company founded in 1847 int he north of France, the traditional area for textile and thread production. At this time, sewing machines did not exist and linen thread on cards made up the bulk of their sales. 
These star cards are a delightful way of presenting thread that was very popular in days gone by. It was an era when the world was not saturated by images as we are today, a time where an image that was revealed as the product was used was a veritable attraction. The star cards are decorated with six different designs. The color of the cards is random, a card color does not necessarily correspond with the thread color.
This thread is useful for quilting, leatherwork, reinforcing bags, etc. 
Available in assorted colors.
Dimensions:
Length of thread : 20m
Weight of thread: 40
Card diameter -- 2-1/8" (5.5cm)
Made in France