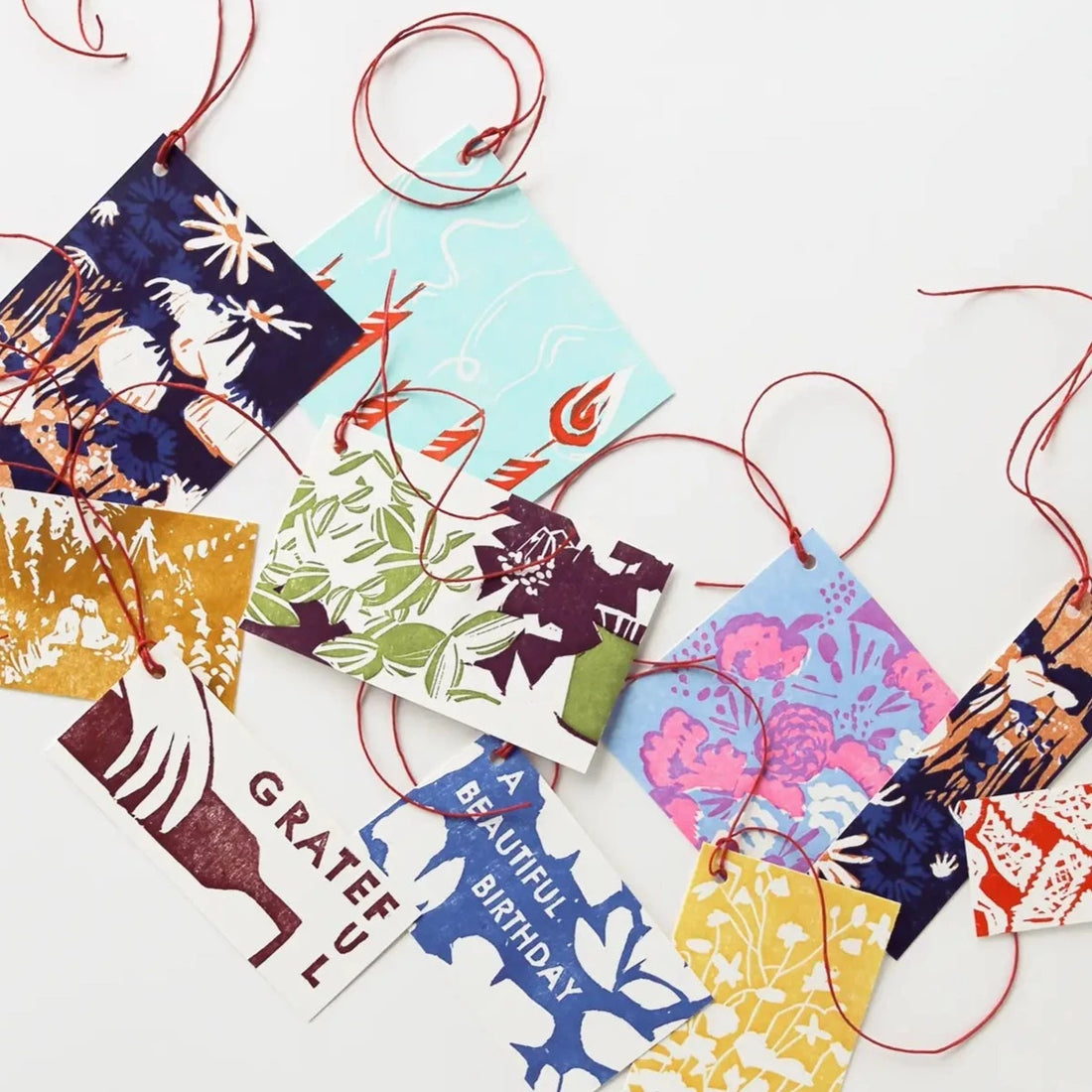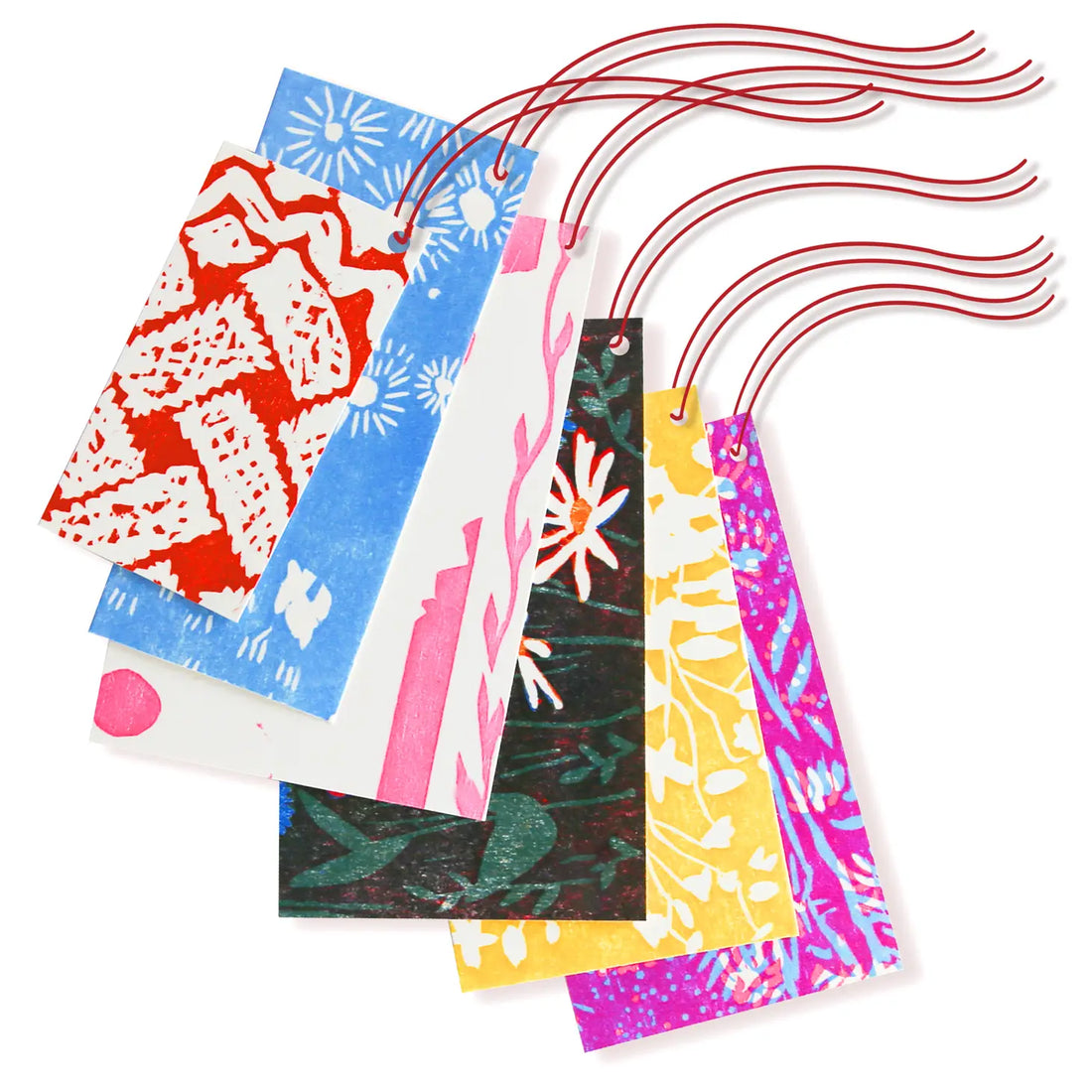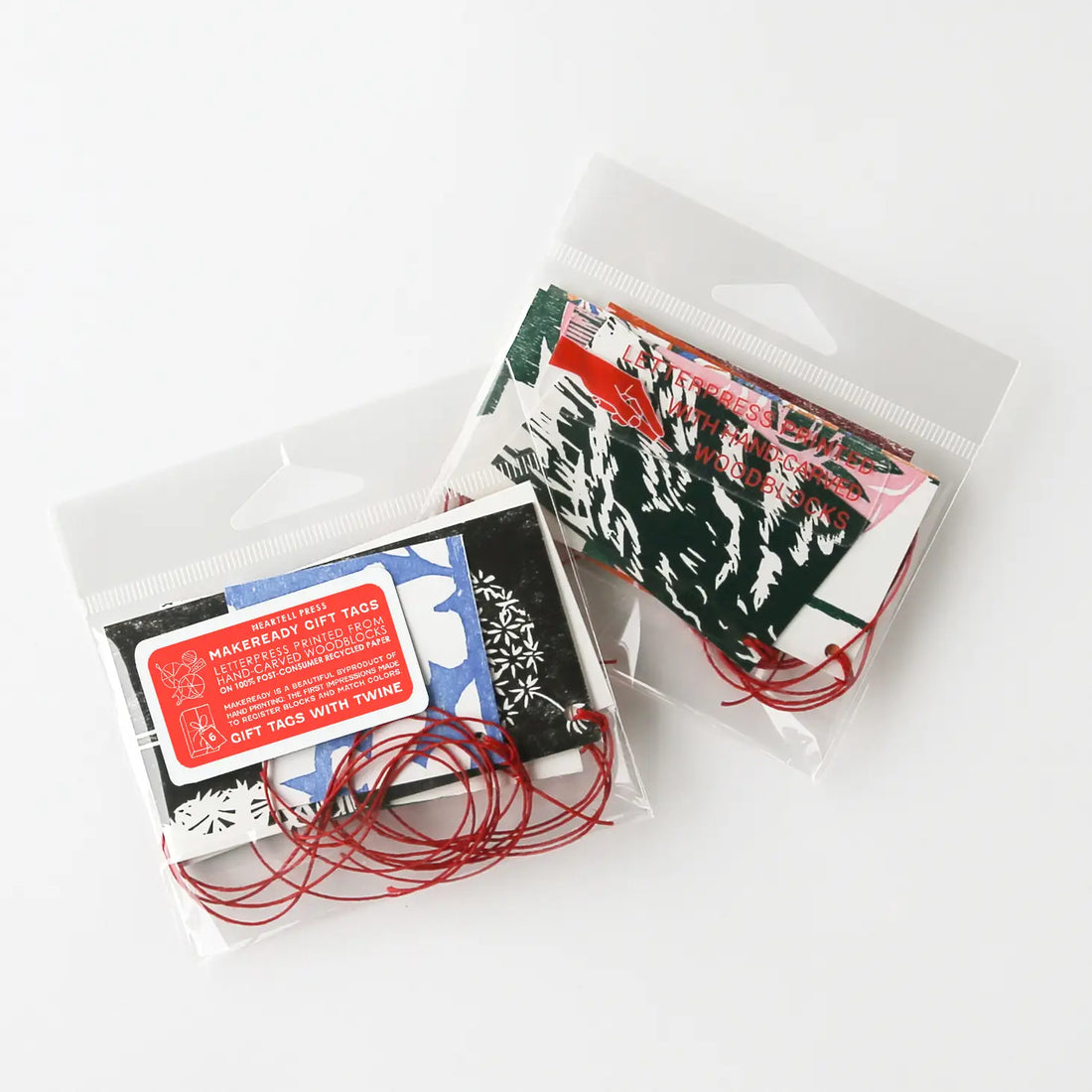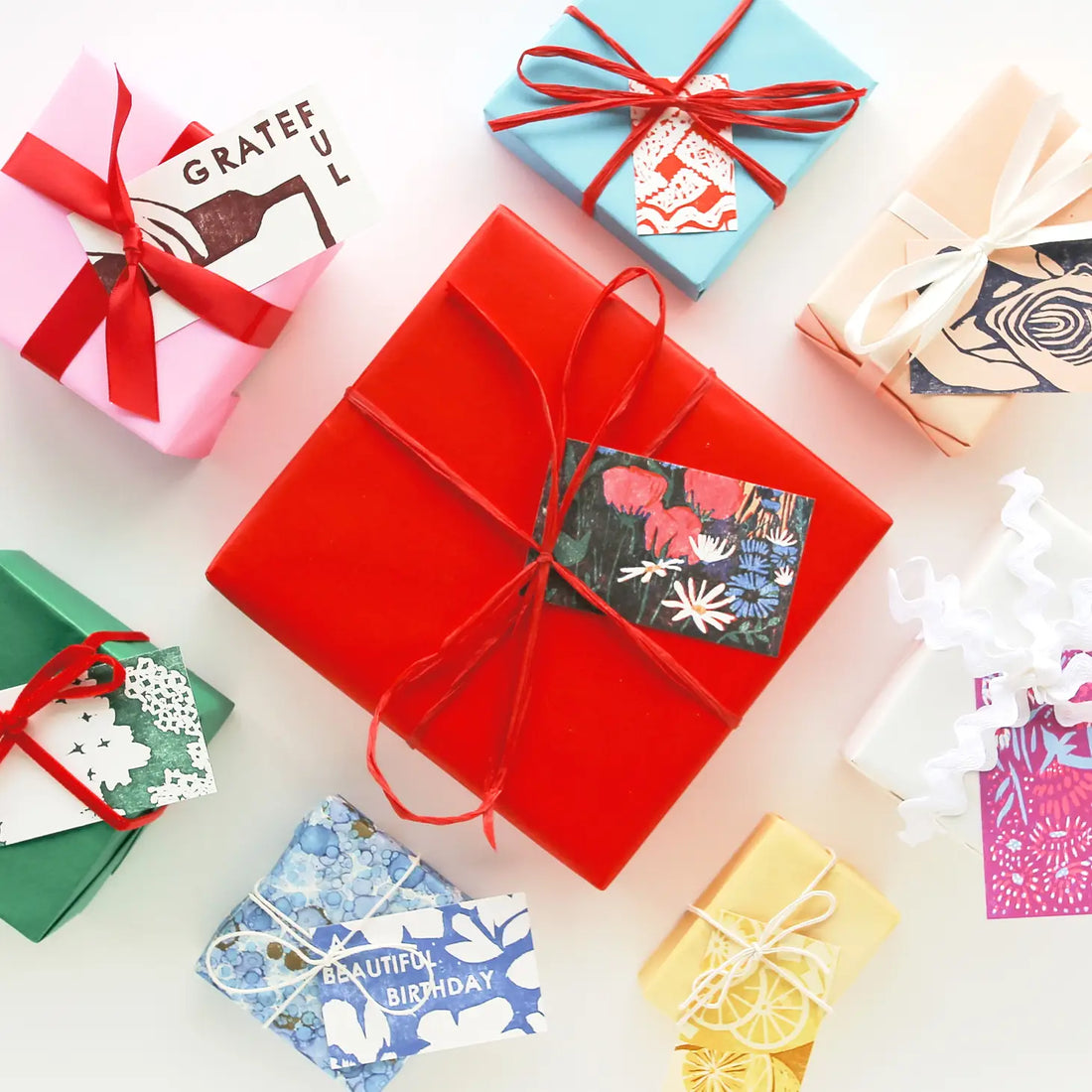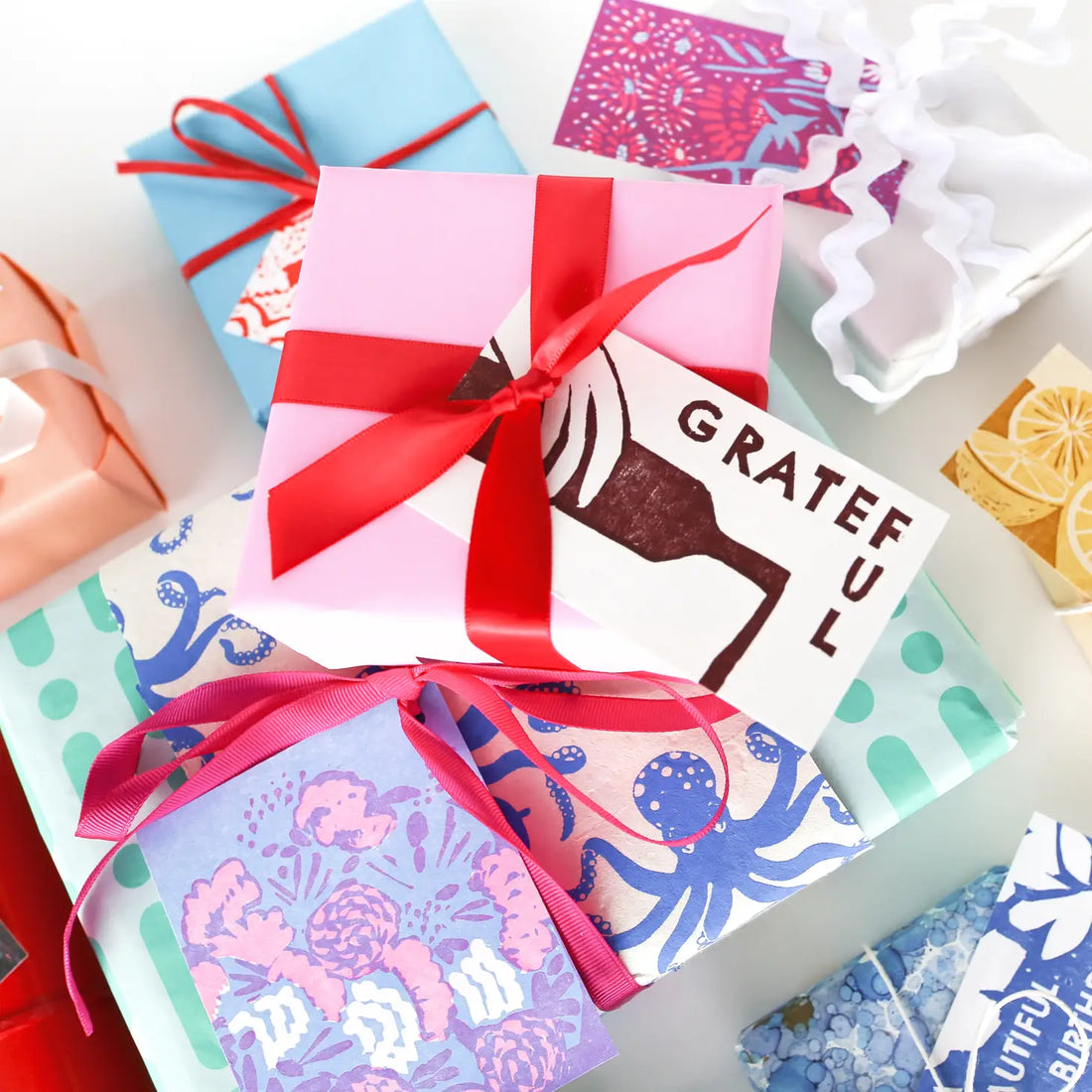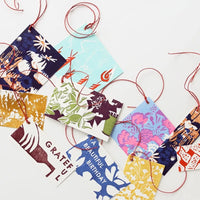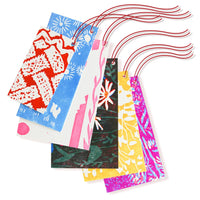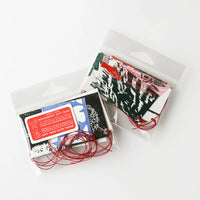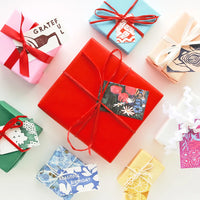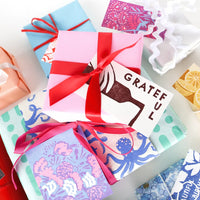 Makeready Letterpress Gift Tags
Add an extra special touch to your gifts with these charming letterpress printed makeready gift tags.
Makeready refers to the beautiful first impressions made when preparing letterpress blocks - no two are ever exactly alike. We've hand-selected the best of ours, trimmed them into gift tags, and tied them with twine.
Each set includes:
6 unique letterpress printed gift tags
No two tags are ever exactly the same
Printed on recycled paper scraps
Tied neatly with twine
Ships in a protective cello sleeve (or without upon request)
Make your presents extra memorable with these artistic, eco-friendly tags. Their one-of-a-kind impressions add craftsmanship to any occasion.
Tag your gifts with more thought and style. These makeready tags are bound to be talked about and saved for years to come.