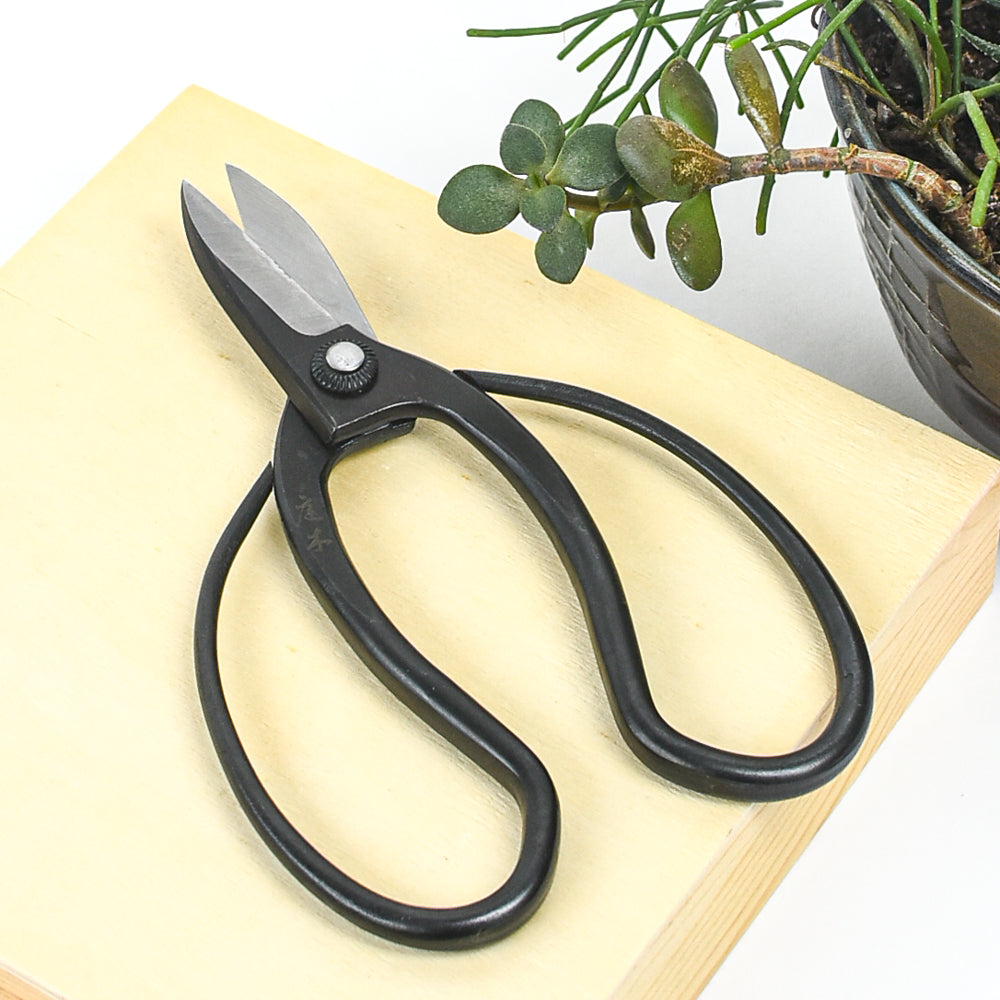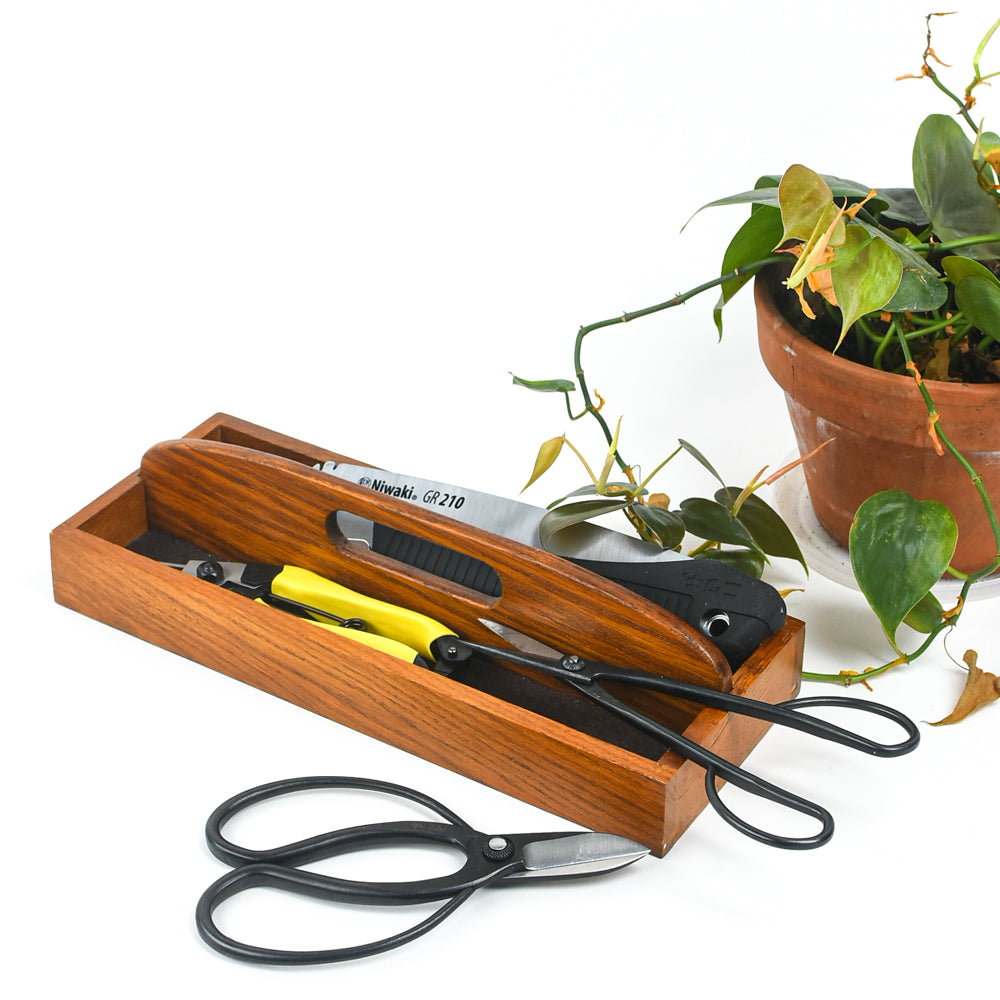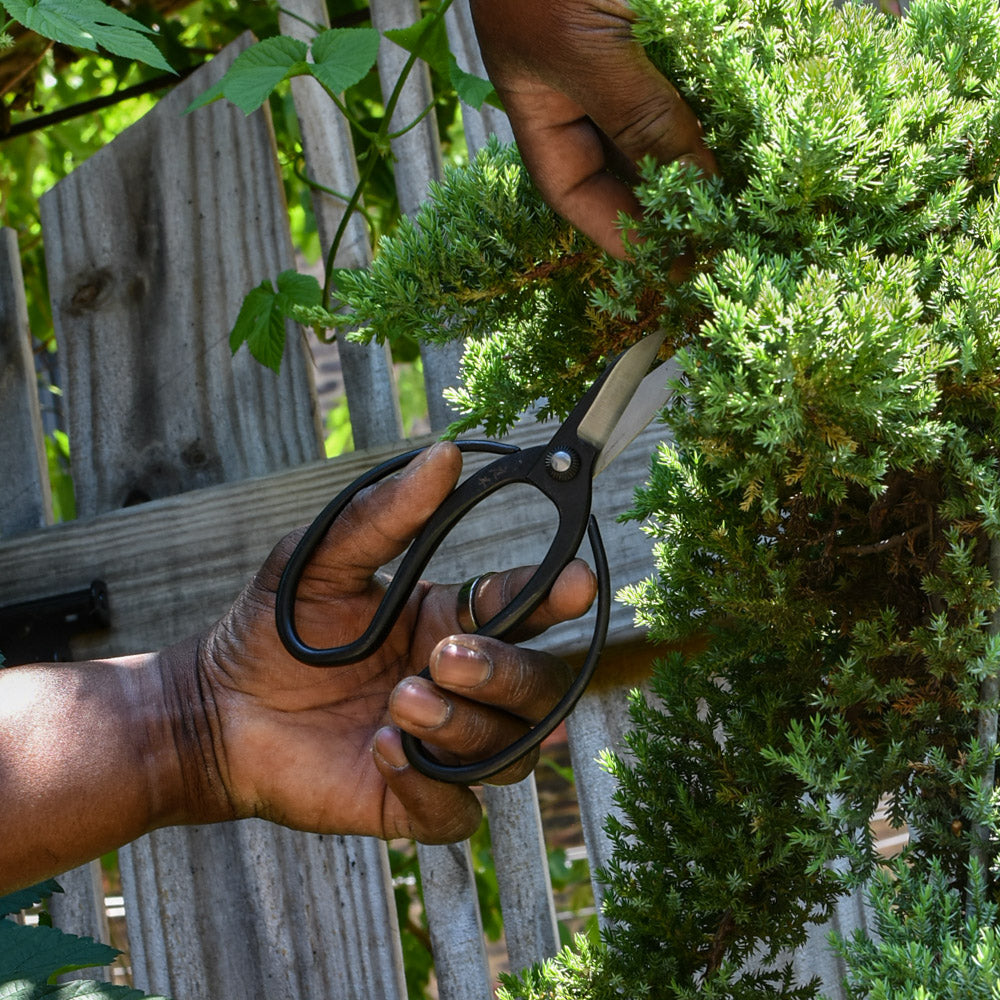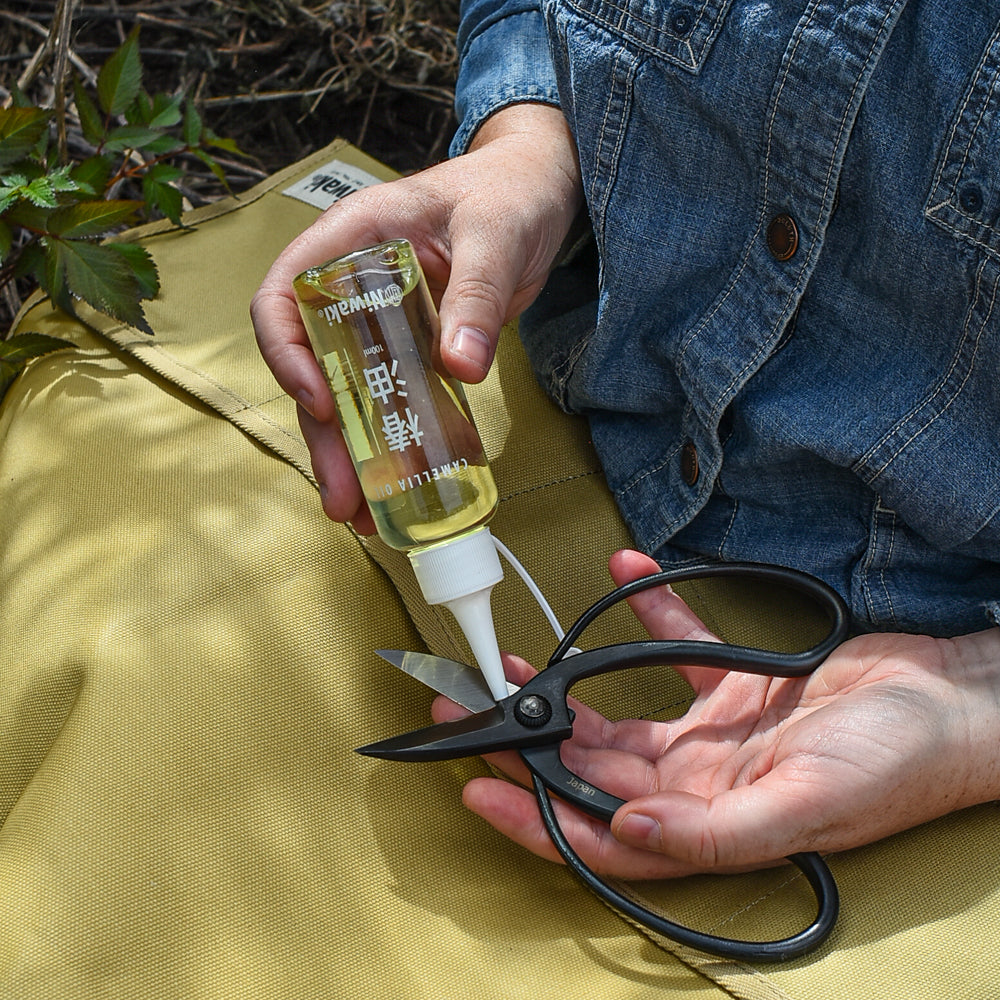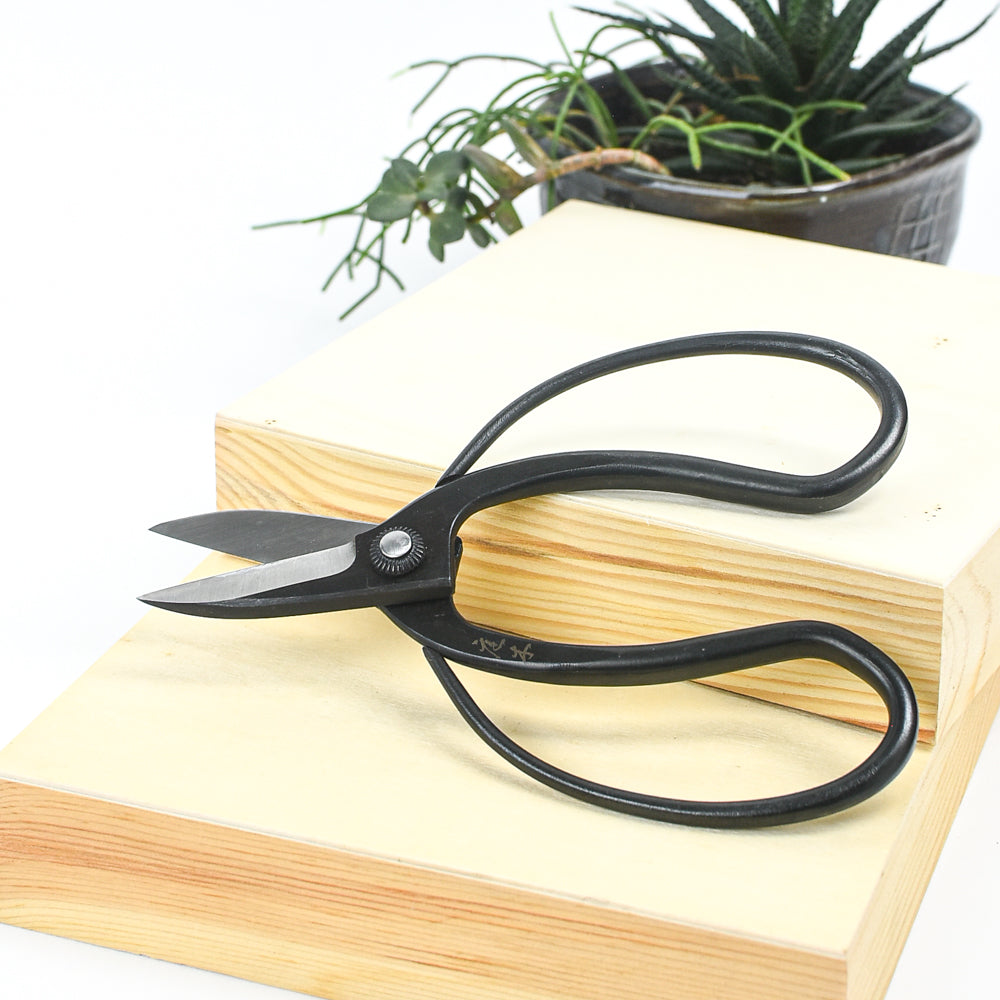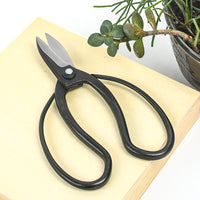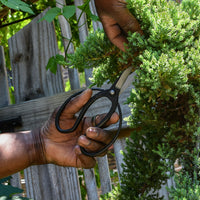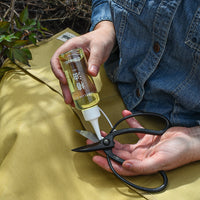 General purpose garden scissors, used for cut flowers, dead heading, and light pruning. 
The small size is perfect for smaller hands and jobs in the garden and the home.  They are strong, yet delicate and accurate for careful, deliberate cuts. Use the tips for careful work and make bigger cuts further down the blades. Maximum cut is 5mm.
The traditional round handles are forged with KA-70 carbon steel. Note that carbon steel easily shows a patina of rust. 
Dimensions: 6-1/2" l x 4" w (172 x 102 cm); blades are 2" l (50mm)
Made in Japan
This tool is made from carbon steel - which means it will in regular use, patina, and eventually rust if not cared for. Caring for it involves three things…
Use the base of the blades, not the tips, for heavier cuts
Do not cut wire, metal, stone, plastic or any other hard material
Give it a quick wipe down after each use, followed by a smear of Camellia oil before you put it away (you can do this with every garden tool you own).