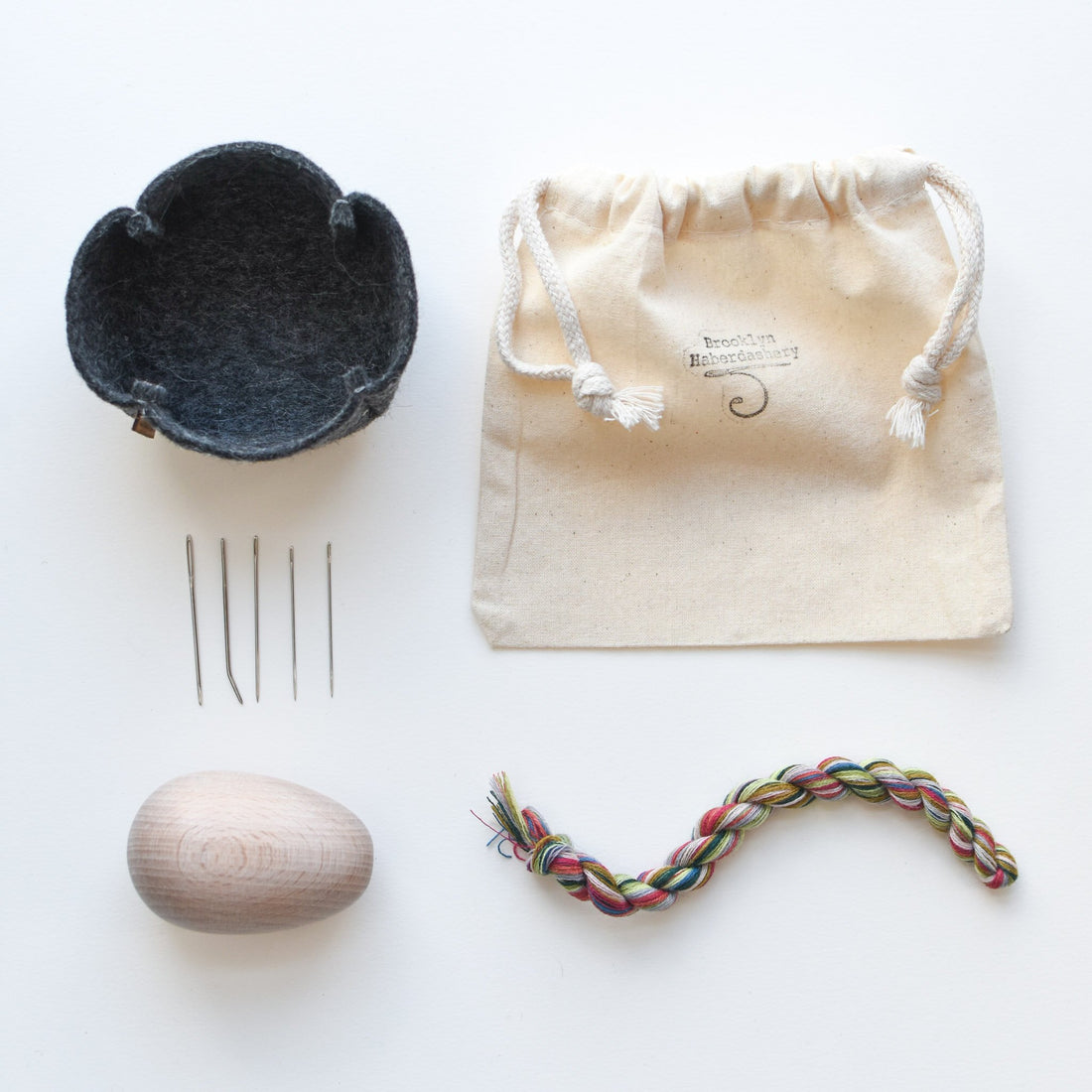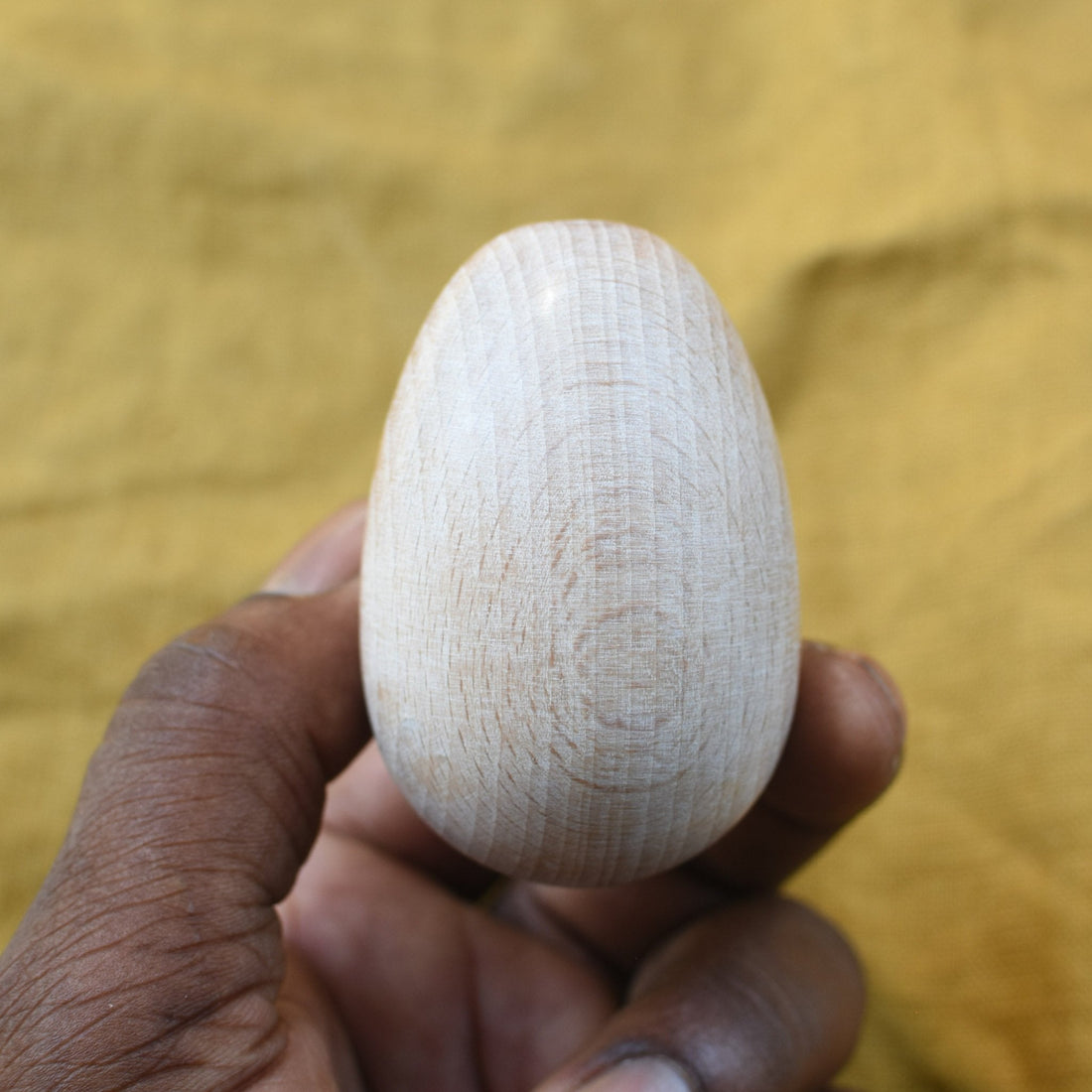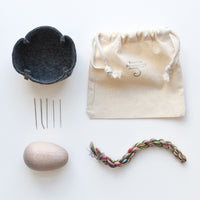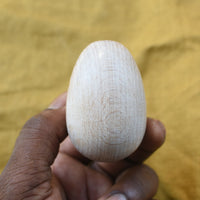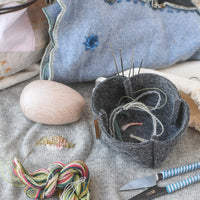 Darning Supply Kit - Charcoal
Charcoal
All the essential supplies to mend your sweaters and socks. 
Kit contains: 
Wood darning egg
Set of 5 visible mending needles
Bundle of Laine St-Pierre darning thread including colors: 885-Ivy green, 845-Fern, 377-Red lead, 368-Ocre, 785-Lime, 124-Pearl gray, 735-Enamel blue, 565-Pale salmon, and 536-Red currant. 
Petal bin - color matching the description of the kit
Muslin bag
 Made in Brooklyn
Additional darning threads like the ones included in the kit are here. Instruction book and additional darning/mending supplies are available here.