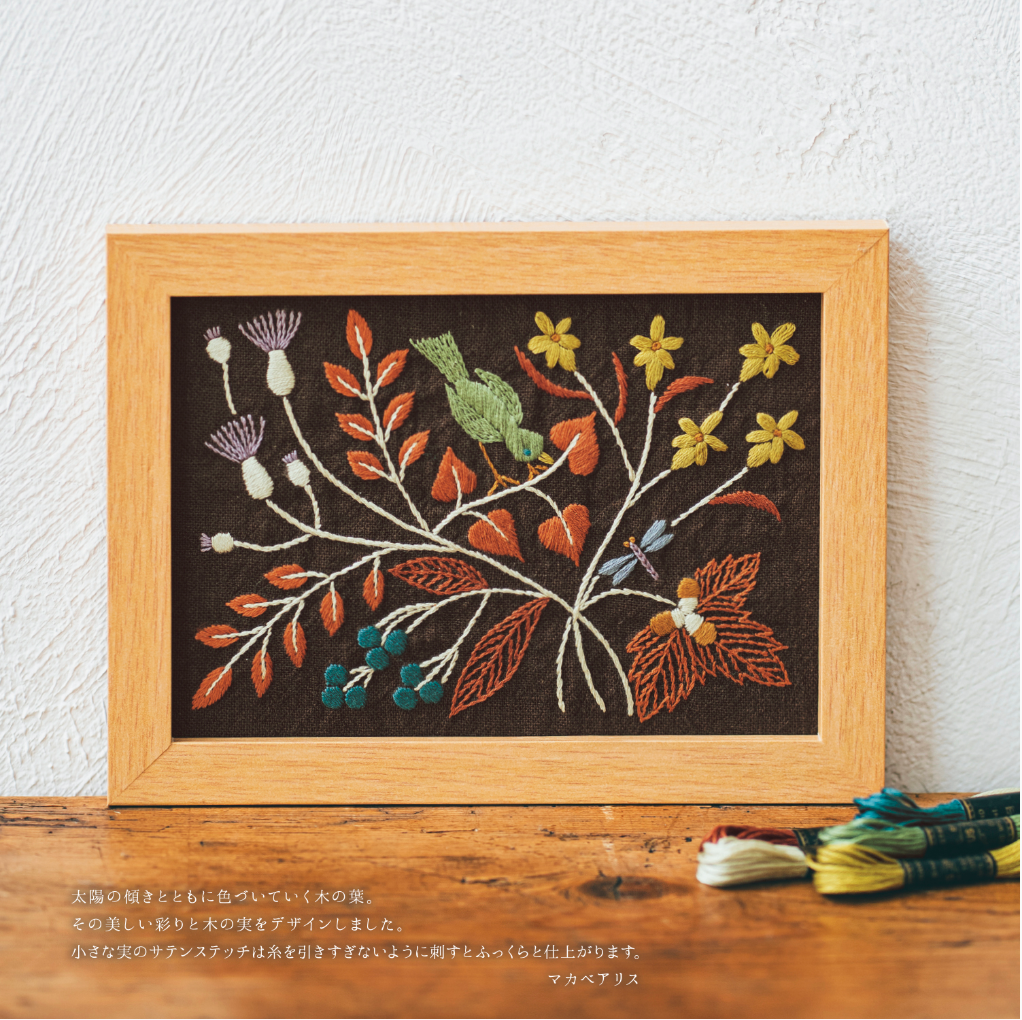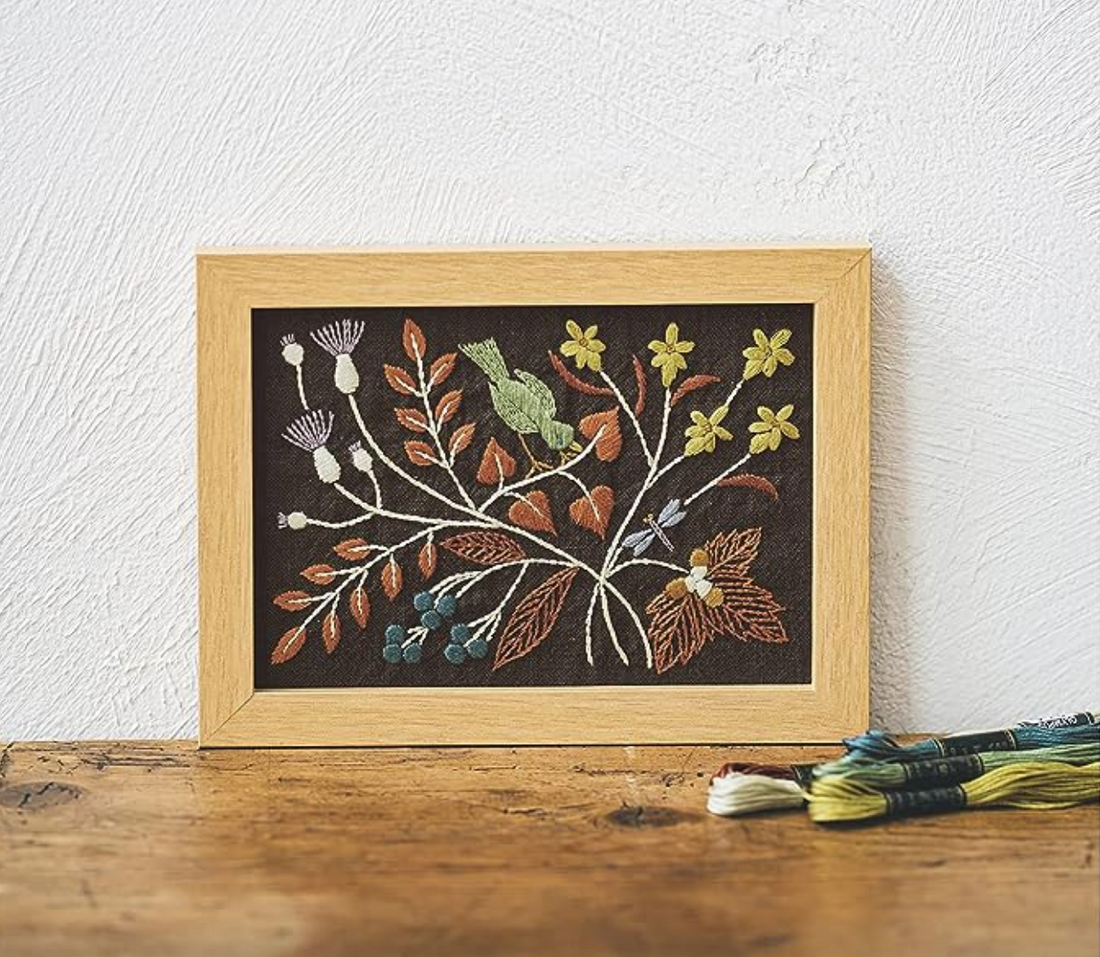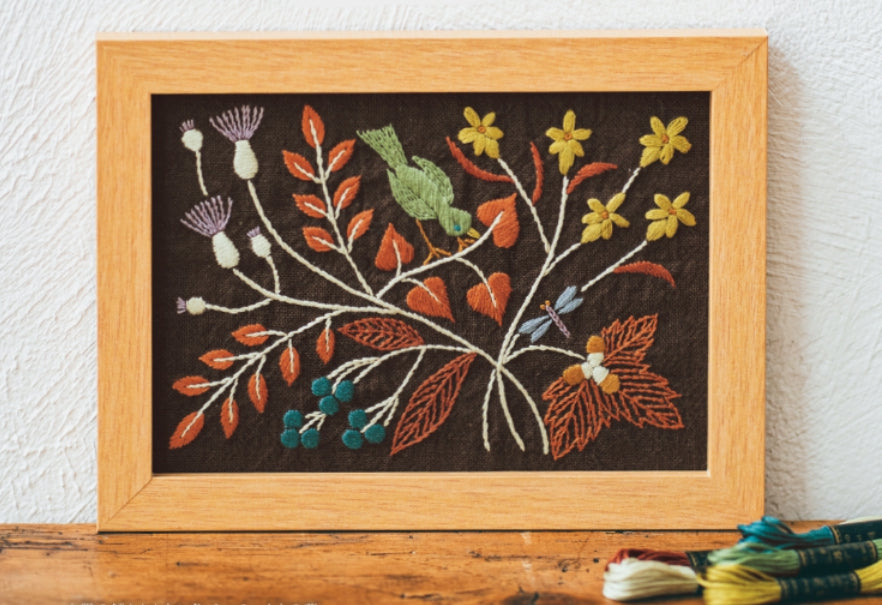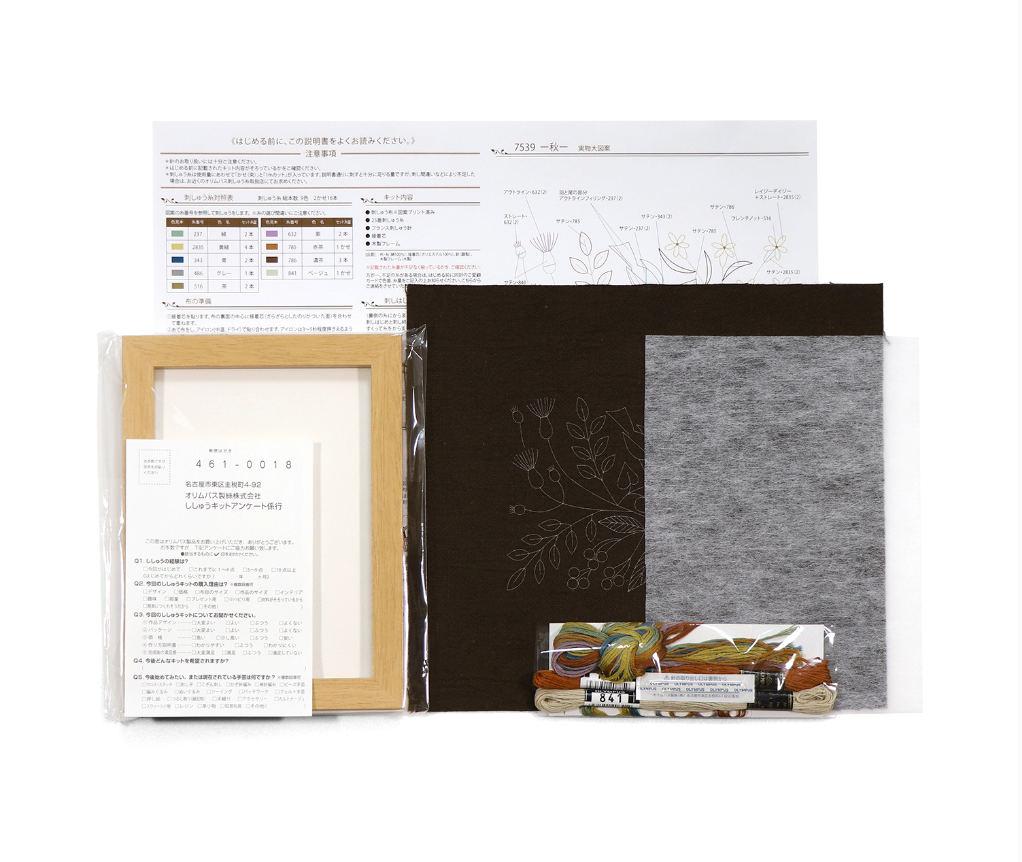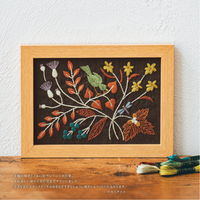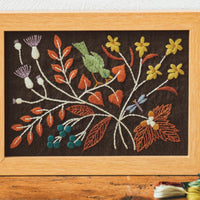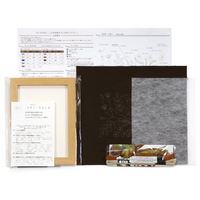 Autumn Embroidery Kit by Alice Makabe
Welcome autumn's beauty with Alice Makabe's Charming Embroidery Kit.
As the landscape transforms in autumn's glow, adorn your home with Alice Makabe's whimsical "Autumn" embroidery kit.
This intermediate kit captures fall's rustic romance. Makabe's original design delights with orange flowers, red leaves, and speckled mushrooms, and a trio of perky birds pecking at berries.
The kit contains:
Printed outline on soft cotton fabric
DMC cotton embroidery floss in warm, earthy hues
Special wooden frame doubles as wall art or stand
Stitch guide with color chart that allows you to recreate Makabe's rich textures and fanciful details as you hone your stitching skills.
Detailed instructions in Japanese only, although there are good diagrams. 
Made in Japan