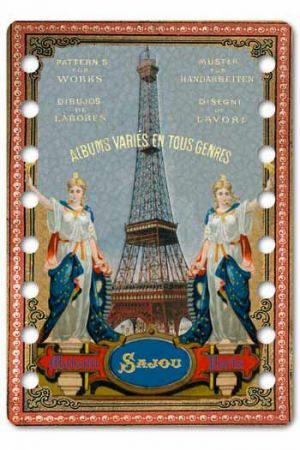 Thread Organizer -- Eiffel
As the name suggests, this organizer enables you to sort out your threads before starting your work.
This Saintes imagery on the thread organizer depicts a 19th century allegory representing nothing less than "French genius, enlightening the world" against the backdrop of the Eiffel Tower.
Equipped with 16 holes and printed on both sides on a 2mm thick cardboard. Both sides are different, the back side with a plain surface so that you can write the references of your thread.
Dimensions: 14.8 cm x 10.5 cm, with rounded corners