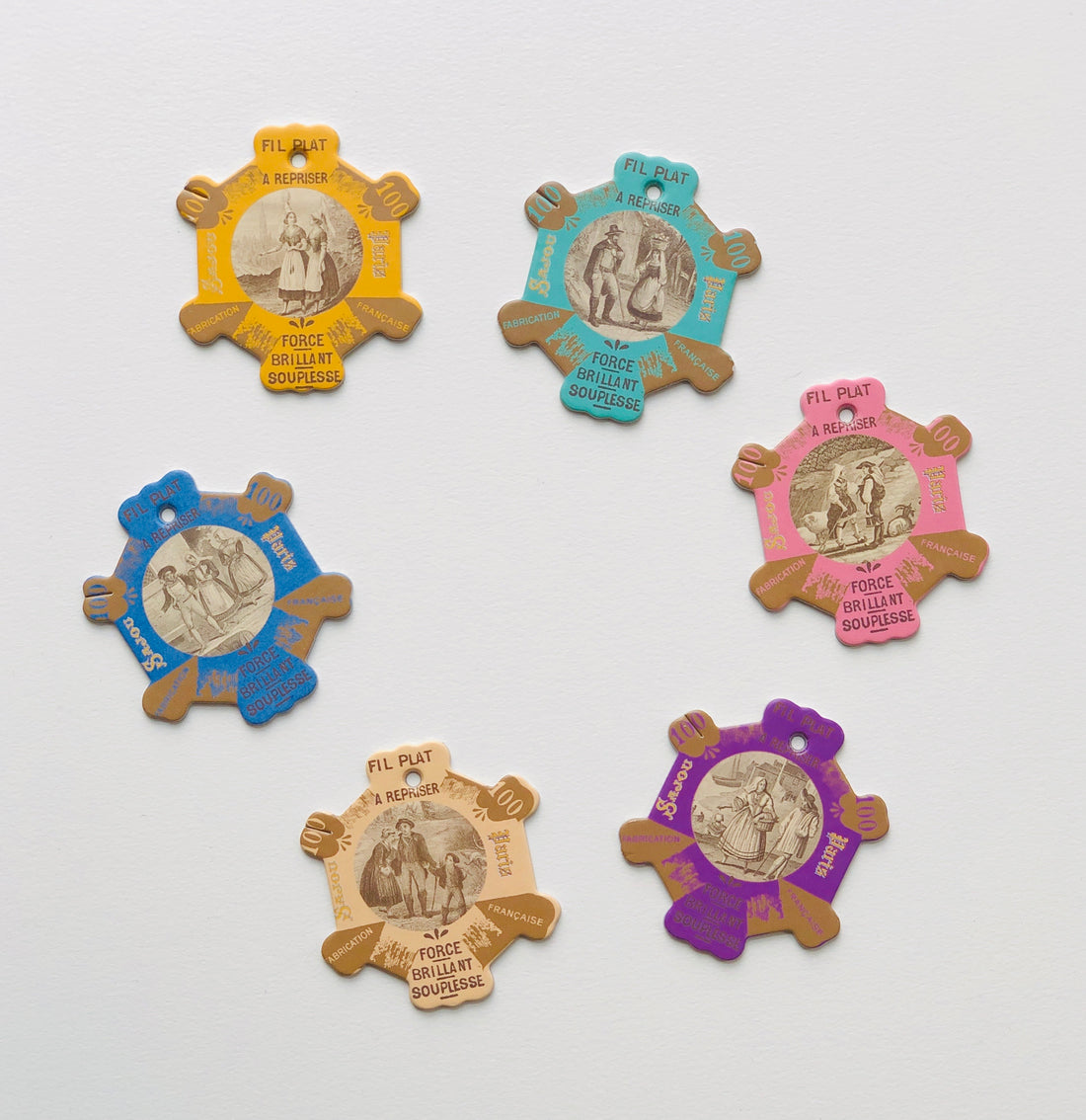 Thread Winders — Flers Engravings
These thread cards are illustrated with a series of engravings in sepia tones, representing characters in regional costumes carrying out different jobs.
Dimensions: 5.5cm x 6cm.
Ours thread cards are of excellent quality, retracing the principals of cards of old, to make organising your threads a real pleasure. They are sold in series of 6, printed on both sides on 2mm thick cardboard.
Made in France