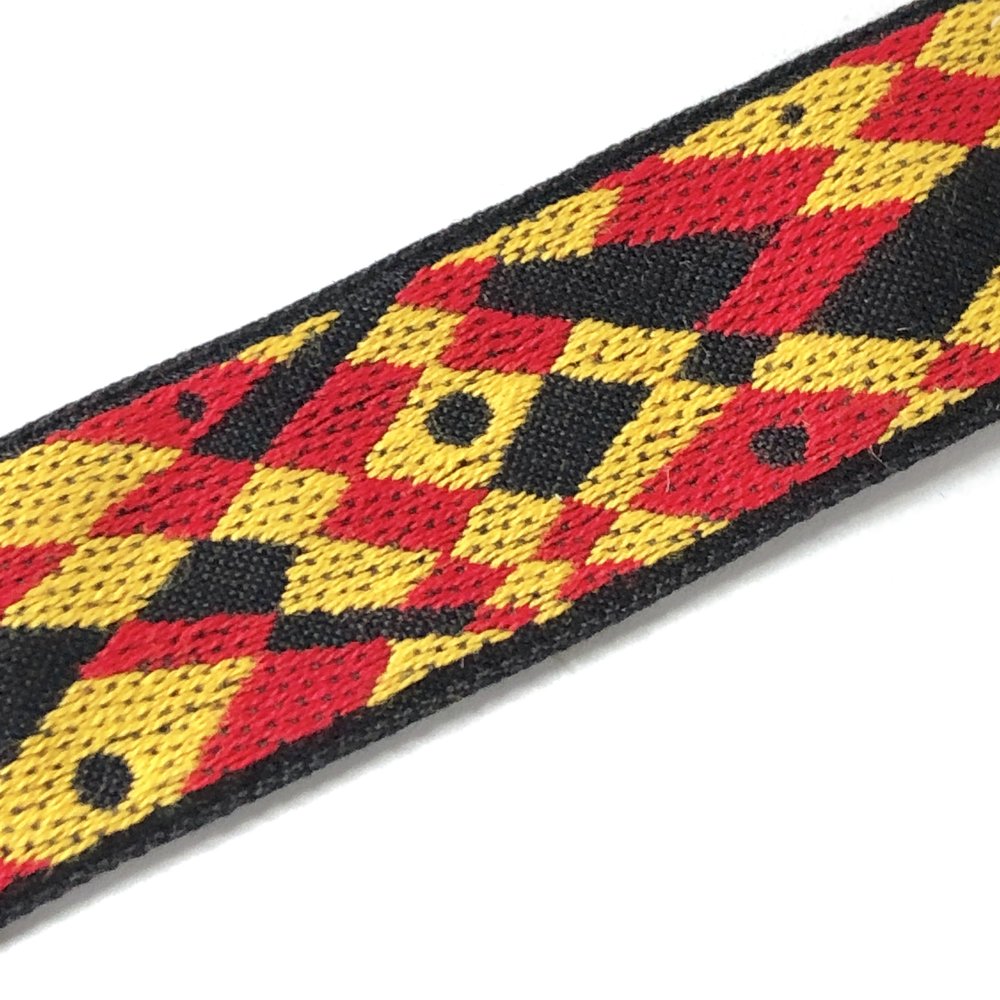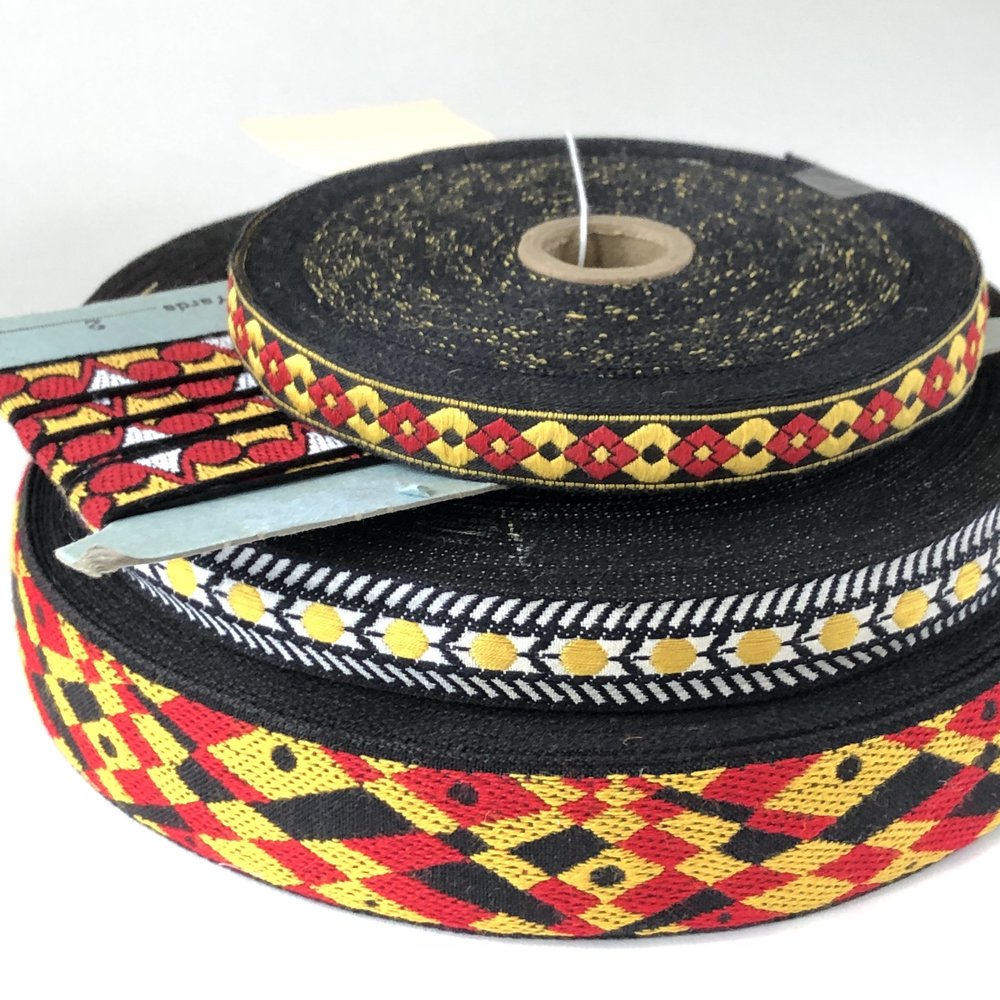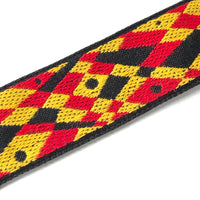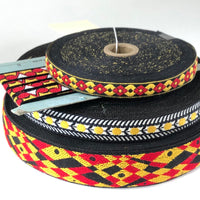 Vintage Geometric Jacquard Ribbon, 1-1/2"
Geometric
You'll be walking in a ribbon wonderland when you get a hold of our latest lucky vintage find!
Woven jacquard cotton ribbon featuring striking geometric motifs.
Great for belts, bags, decorative borders, these ribbons can be added to almost any garments, furniture, home decor and DIY project.
Details:
Geometric Style
Material: cotton
Width: 1.50"
 This is a 2-yard cut of unforgettable ribbon.
Please note- This ribbon is vintage so supply is limited.