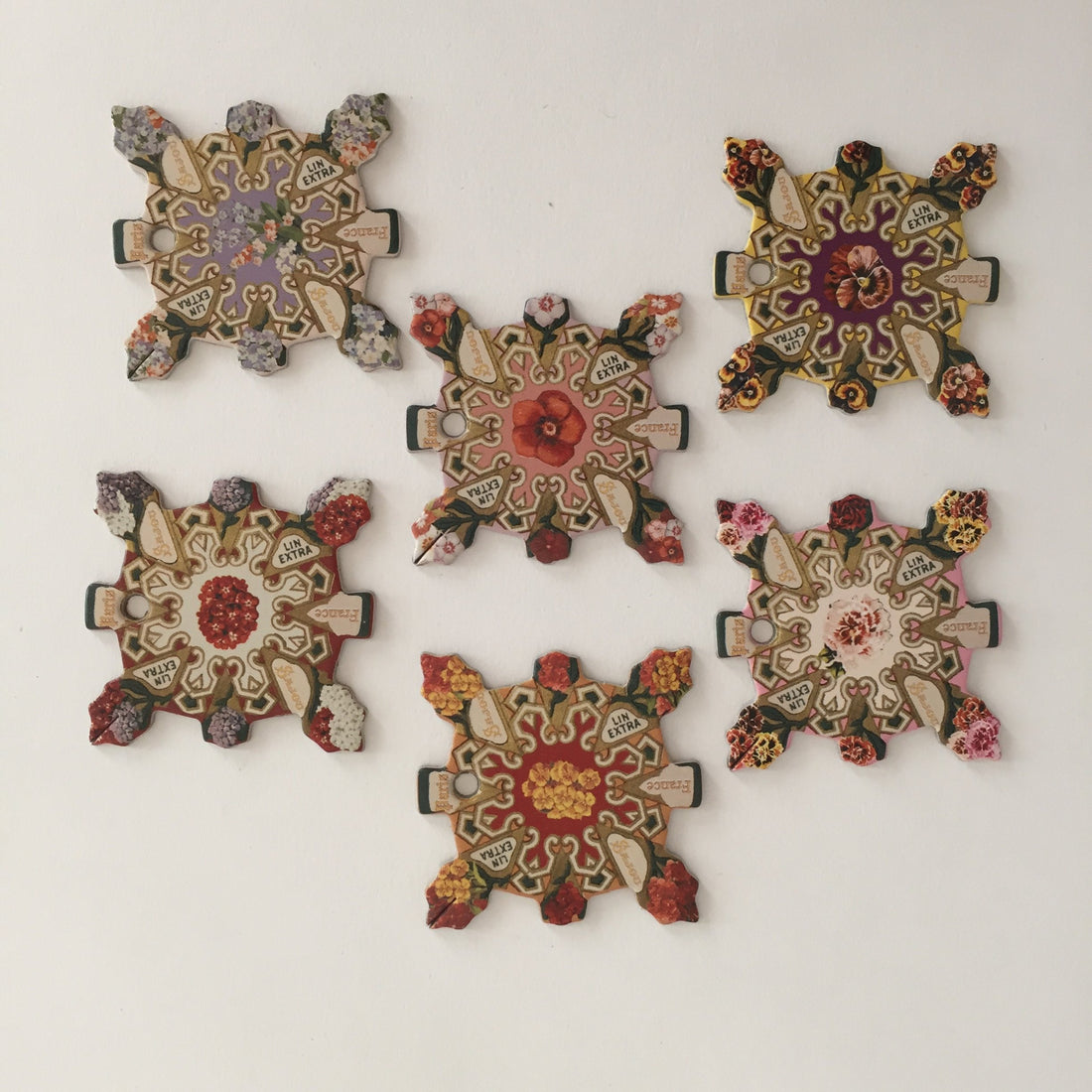 These cards are perfect for winding your own skeins of thread.  These thread cards series is illustrated with floral designs are inspired by vintage seed packets.
Format: 5.1cm x 5.3cm (2" x 2")
The thread cards are of excellent quality, retracing the principals of cards of old, to make organizing your threads a real pleasure. They are sold in series of 6, printed on both sides on 2mm thick cardboard.
In days gone by, before the invention of domestic sewing machines, they were used for selling thread, mainly linen. They were beautifully illustrated and the surprise was to discover the image under the thread, the start of the consumer society…
The thread brands had simple names representing easily recognizable objects. This was at a time when a large part of the population could neither read nor write, so brands were identified by an animal, a fruit or character, very much like the taverns of the time.
All our thread card models have names of towns in Normandy, in tribute to the history of this region with their production of linen and numerous spinning mills.
Made in France